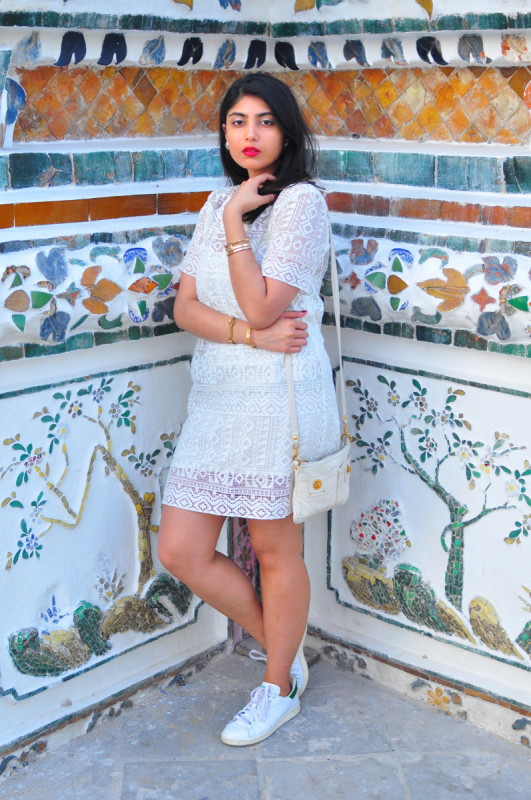 Dress: Club Monaco (similar here and here); Shoes: Adidas Stan Smith; Bag: Marc by Marc Jacobs (similar)
After visiting the Grand Palace in Bangkok at noon, when it was swarming with people, my brother and I decided to visit Wat Arun, Bangkok's oldest temple, at sunrise in order to avoid crowds and get the best possible pictures. We woke up painstakingly early, and as I was peeling myself off of my cozy bed, I was having second thoughts.
We took a tuk tuk to the temple, and as soon as I laid eyes on it, I lost my ability to breathe. I've visited so many ancient monuments, but nothing as otherworldly as this. I felt like I'd stepped into another time and couldn't have been more ecstatic about our decision to come early and have the temple all to ourselves. I feel so lucky to have been able to shoot this look at such a stunning location with so much history behind it.