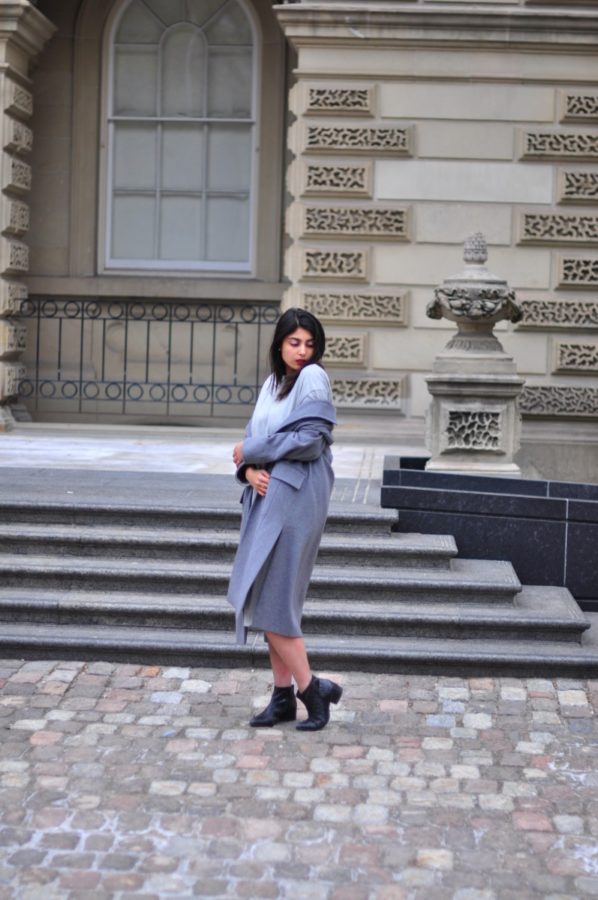 Dress: Oak + Fort (similar here and here); Coat: Dawn Levy Design (similar here and here); Boots: Vagabond (similar here and here)
Over the past few years, I've gone through the journey of finding my personal style. Like most people, this journey has involved exploring several style identities before discovering mine, which I best like to describe as minimal with a luxe touch. While I'm first to admit that I have by no means reached style nirvana, I'm at a comfortable place and can easily walk into a store and identify which pieces fit and don't fit my aesthetic. This means I generally stay away from high street shops like Forever 21 and Zara where it's easy to fall into the abyss of trendy, of-the-moment pieces. I instead choose to invest in high-quality, seasonless pieces that stand the test of time.
Since my mom has been in town, I've find myself debating with her over which camp is better, having a trend-heavy wardrobe, or a downsized wardrobe comprised of great pieces. I'm of course a strong advocate of the latter, but I'd love to hear from you guys, which camp do you fall into?