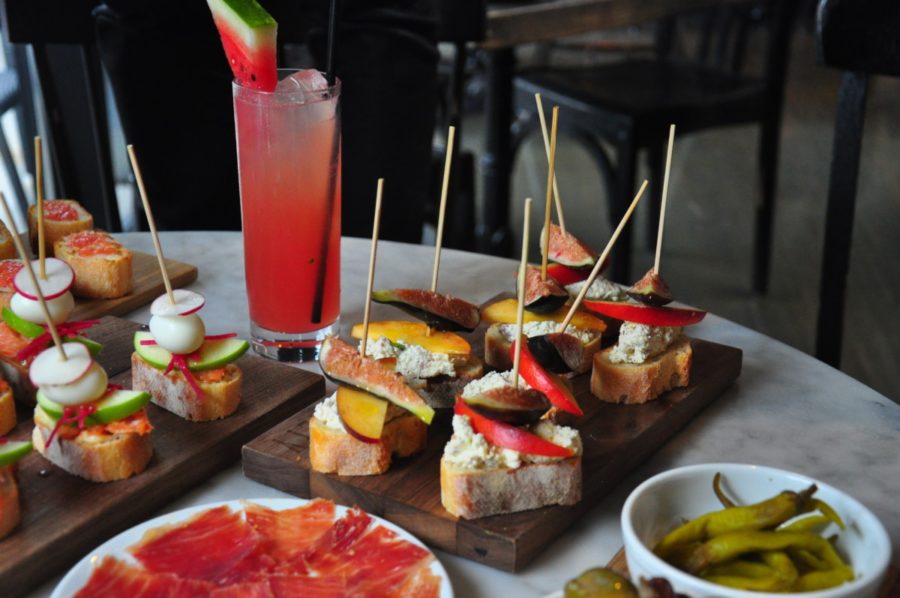 Back when I was living in a dorm during college, one of my now best friends called me a leech the first time we met due to my tendency to steal share food with people. Considering this inherent love of sharing food with others, tapas style meals were practically made for me. Why would anyone want to have just one dish when they can try many. It's in this same breath that I'd like to tell you guys about my recent dinner at Portland Variety.
Toronto natives will know that Portland Variety is no stranger to the Toronto dining scene. A few weeks ago, I was invited to an intimate media dinner to preview dishes made by the restaurant's original chef, Jo Castrinos, who recently returned to the establishment.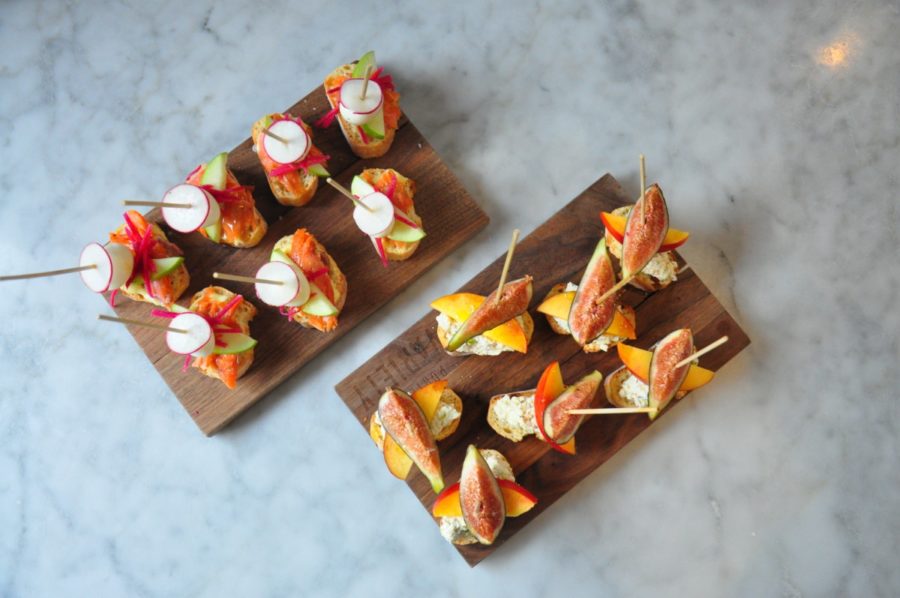 We started off with various pintxos, each more delicious than the last.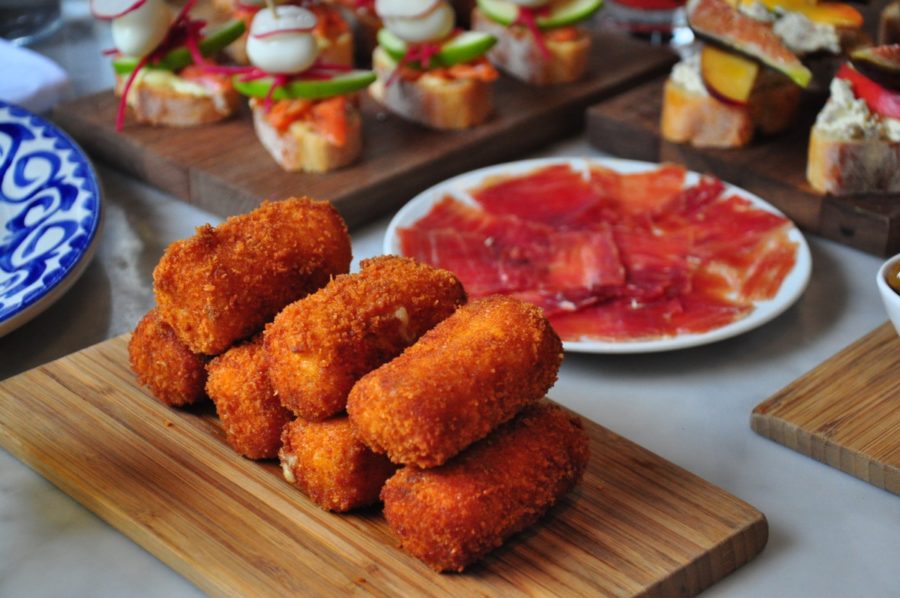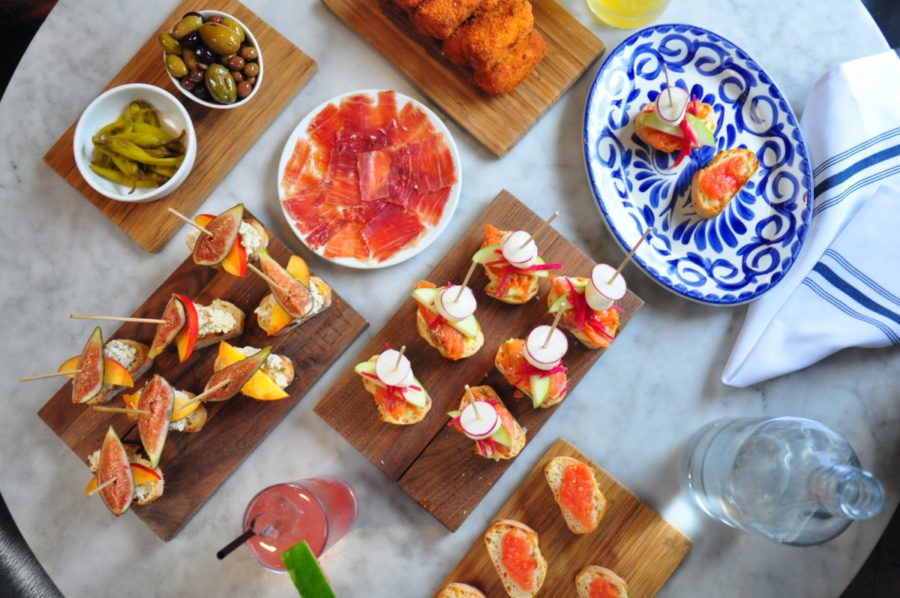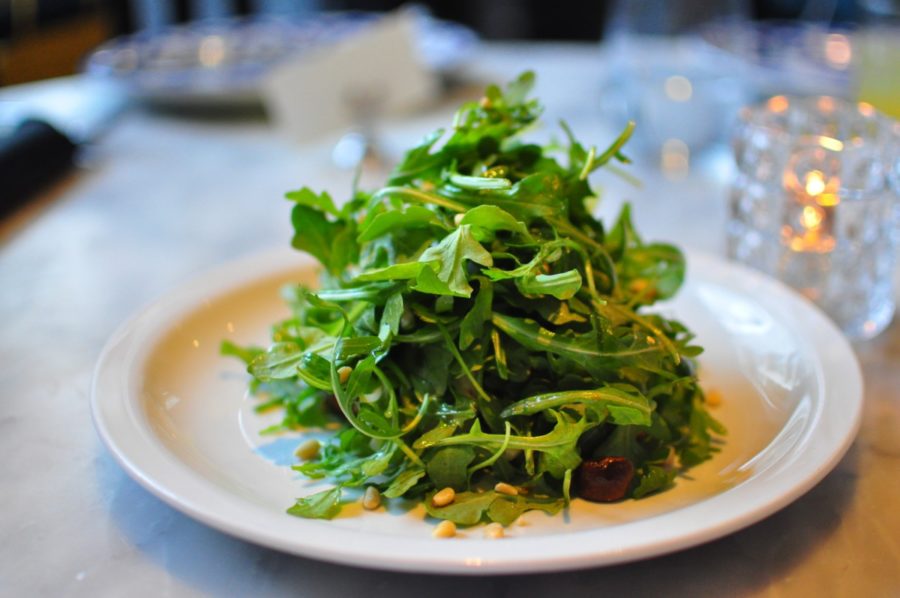 After we'd stuffed ourselves silly with croquettes, ricotta and fig crostinis, and olives, we were served our first course – a mushroom salad. A teaser to what would be a very memorable meal.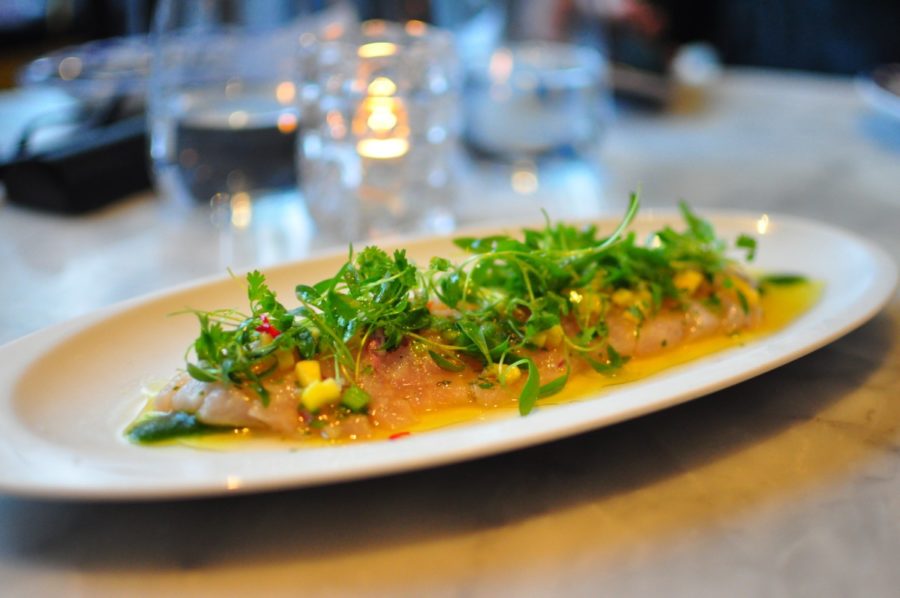 Next came the Striped Bass Crudo. It was fresh and full of flavour. Our table was practically fighting over the last piece.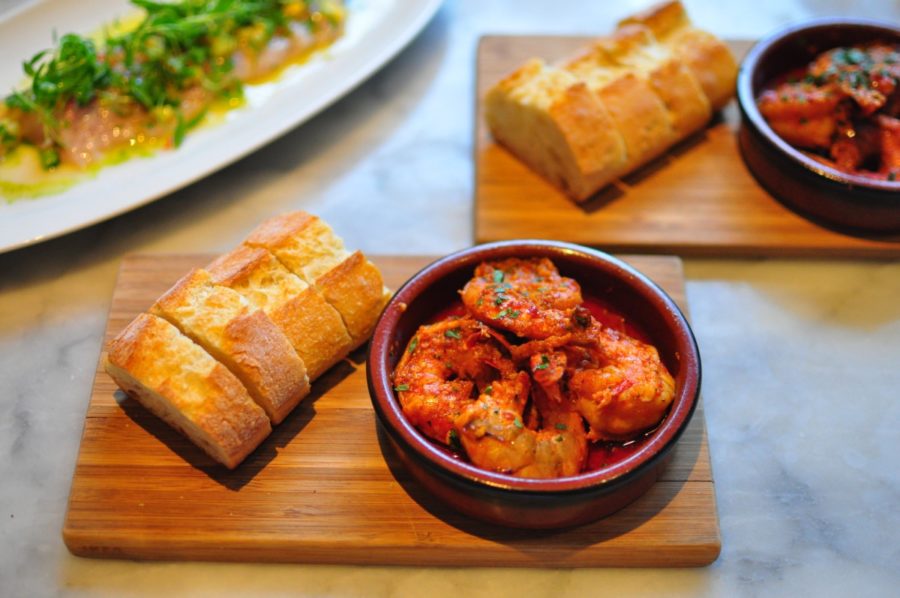 The Shrimp Pil Pil was hands down my favourite dish. It had a major kick to it, something the South Asian in me couldn't resist.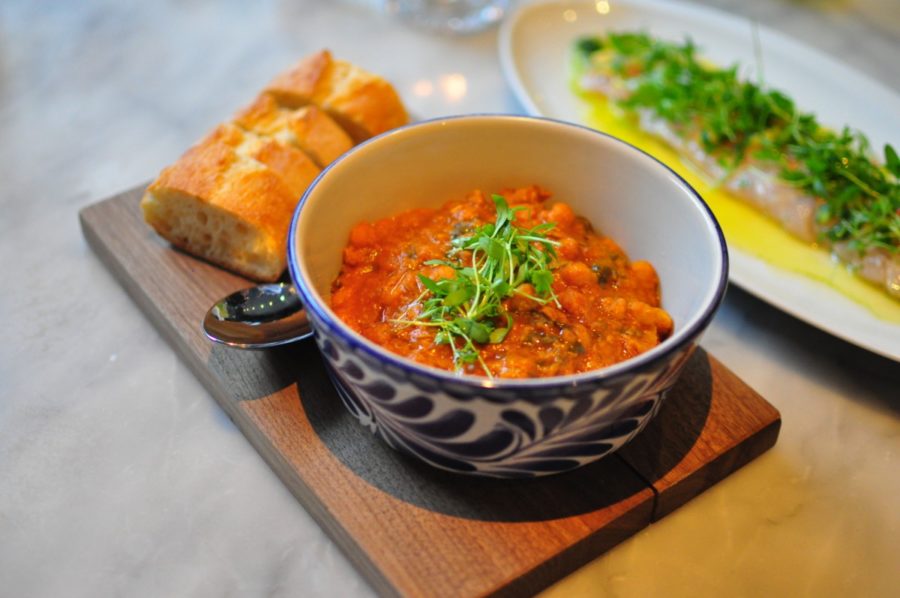 The Moorish Chickpeas were to die for as well. You could smell the saffron in every bite.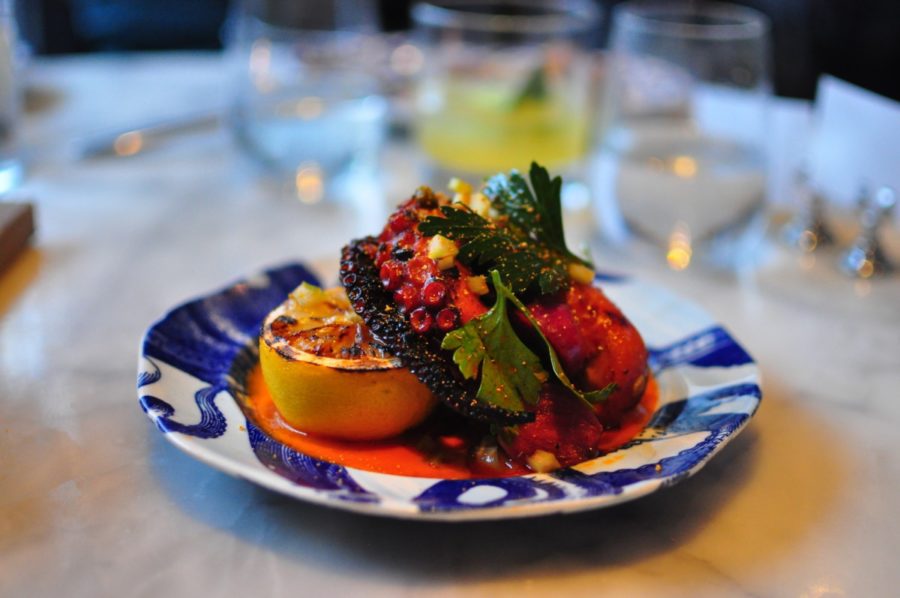 Now, I'm a little wary of restaurants serving octopus because so many of them tend to overcook it. In fact, I'd had one such experience at Portland Variety itself back in 2014. However, they totally redeemed themselves with this dish. It was cooked and seasoned perfectly, almost beating the shrimp as my favourite dish.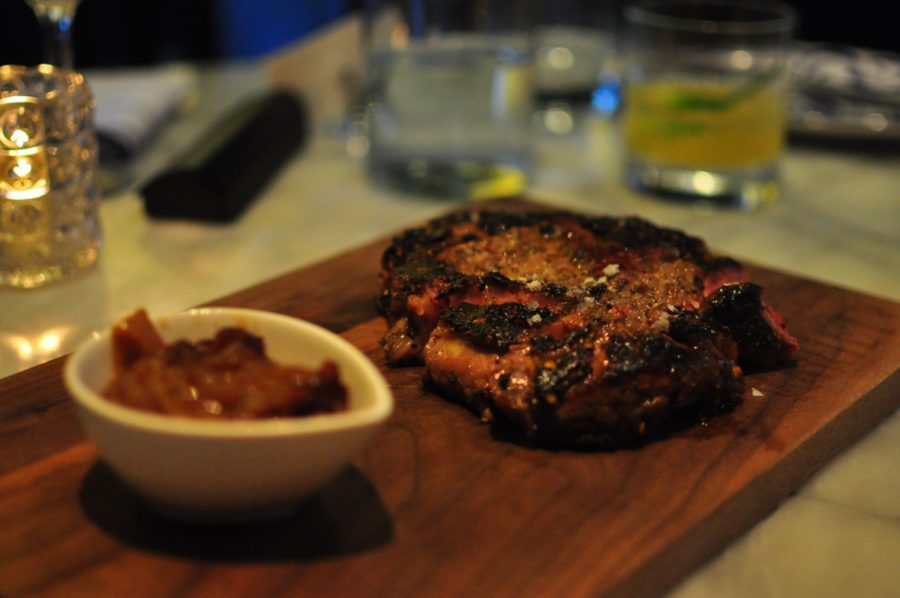 By the time the 16oz rib-eye rolled around, my stomach could barely handle any more food. That being said, I tried a bite and can confirm it was delicious.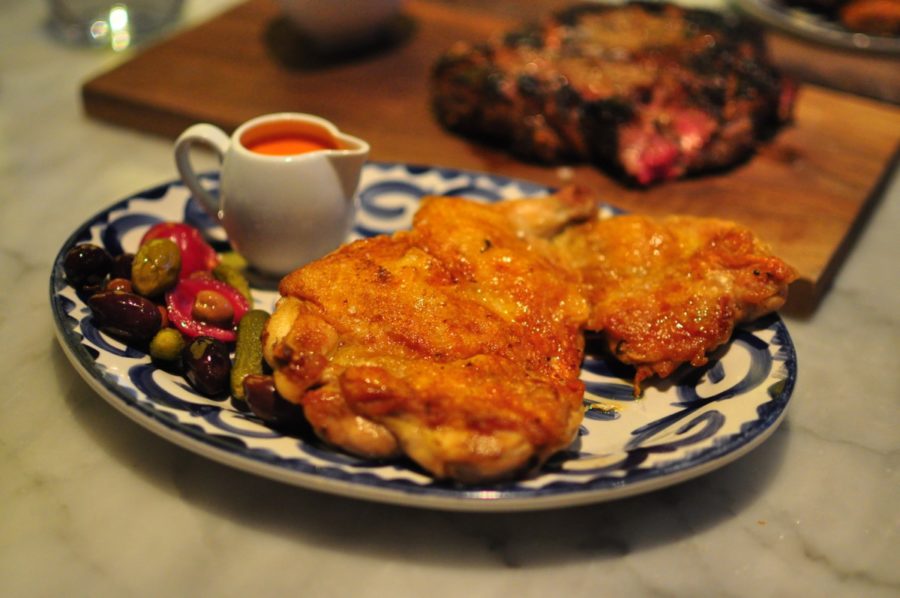 The Peri Peri chicken.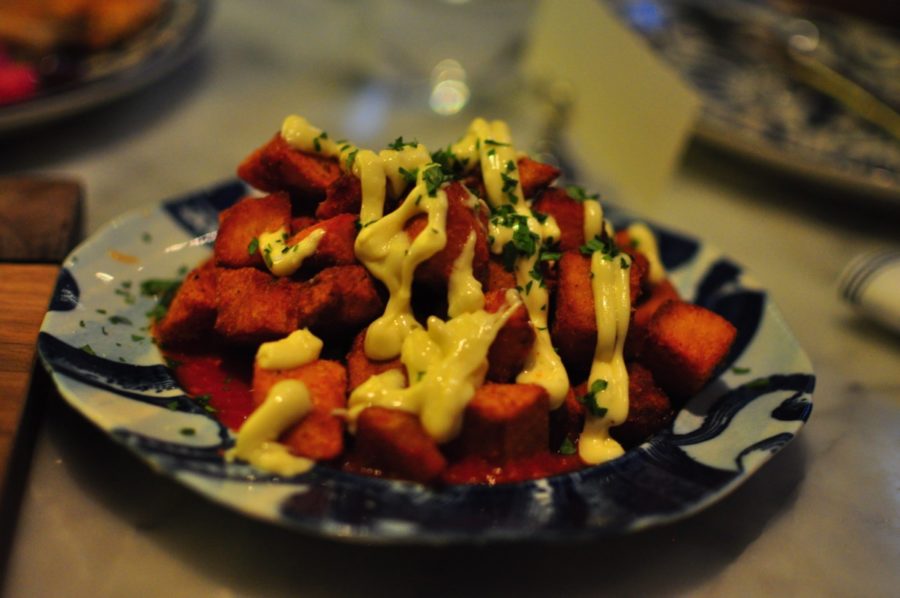 Patatas Bravas have been my guilty pleasure ever since I visited Spain 2 years back. I was so happy to find that Portland Variety had totally mastered this dish.
By the time we were served dessert, it was too dark to continue shooting, but guys, I wanted to talk to you about the beignets. The bite sized desserts were hands down one of the best I've had in the city. In fact, I loved it so much that I went back 2 days later just to grab myself a box of 6.
So next weekend, gather your friends and head to Portland Variety to share a meal. And if you don't end up liking their beignets, I will eat my hat.