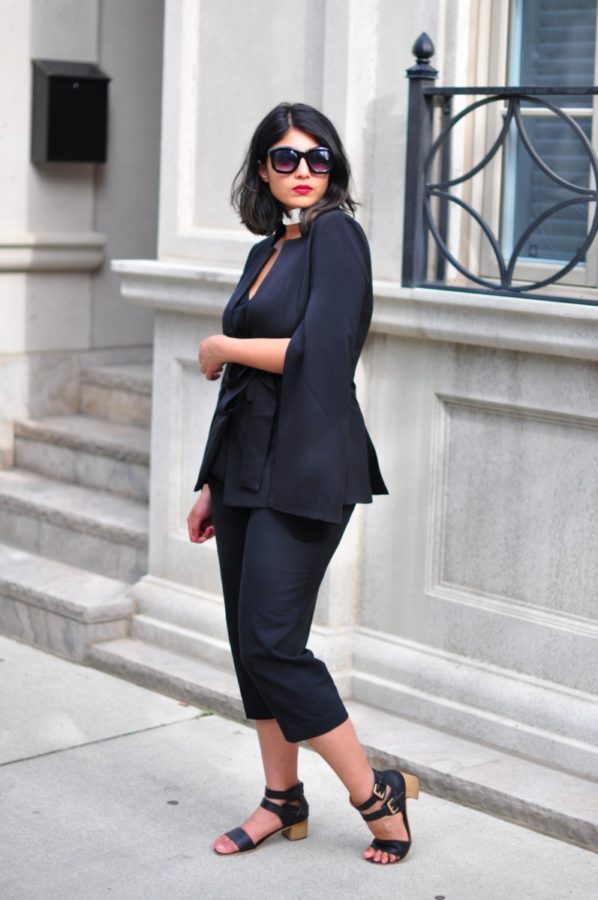 Blazer: Lavish Alice; Pants: Aritzia (similar here and here); Shoes: Steve Madden (similar here and here); Necklace: Jenny Bird
Tomorrow marks my 25th birthday, which to me is crazy. I've always been a big celebrator of birthdays, but this year is bittersweet. Suddenly, I've left my early 20s behind and have arrived in my mid-twenties, a term that is fraught with implications. As a major Type A, I can't help but overanalyze what this means and if I'm truly where I should be at this stage in my life. Those of you who follow me on Snapchat have heard me talk about my fear of aging, but to be honest, it's not necessarily the idea of wrinkles (although I must admit, my skincare regiment borders on insane), that makes aging so scary. It's the fear of not doing enough and not accomplishing everything I want to accomplish quickly enough.
That being said, if aging really means growing wiser, I should probably stop putting so much pressure on myself as I'm sure that will be the leading cause of wrinkles. So instead of seeing the negative in this, I've decided to take my birthday as what it is: a celebration. I am spending it with my family and friends, and finally treating myself to a large slice of cake after resisting sugar for 2 weeks! If that isn't a celebration then I don't even know what is.