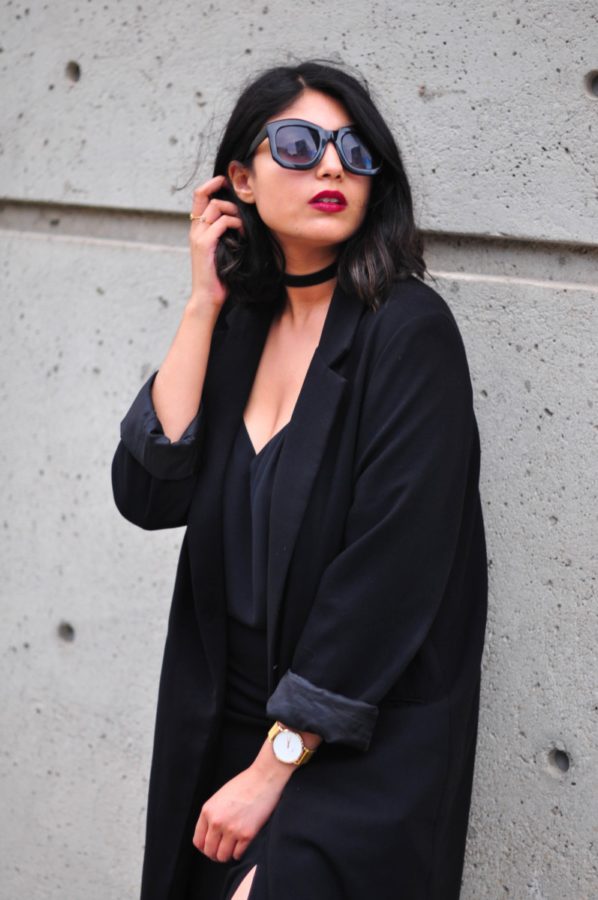 Top: Aritzia (similar here and here); Pants: COS (similar here); Jacket: Oak & Fort (similar here and here); Shoes: Charles & Keith (similar here and here)
Ever since I can remember, I've hated running. I was just always so terrible at it. But the thing is, I hate being terrible at things because I strongly believe that one can achieve anything they put their minds to. So one of my goals for 2016 was to run a full mile without breaks, something that, embarrassingly enough, I was never able to do. In July, I started working towards my goal, and I'm so happy to say that I was able to achieve a few backs, and have long surpassed it. While this may seem like nothing, to me, it was a huge personal victory because it confirmed the fact that I am indeed capable of anything I work towards. I've now set a new goal for myself – to run 3 miles, so wish me luck!
Are there any personal victories that you're particularly proud of?