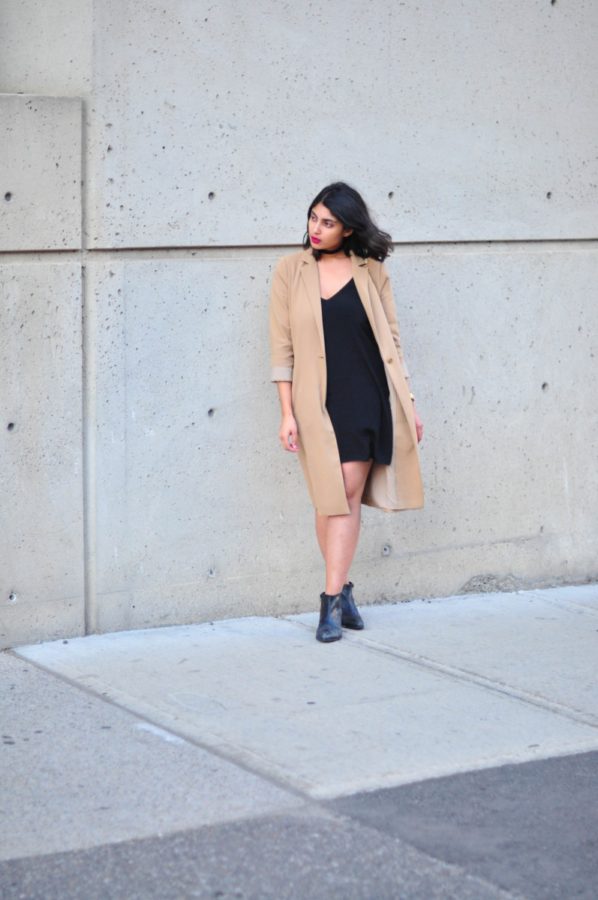 Dress: Aritzia (similar here and here); Jacket: Oak & Fort (similar here and here); Shoes: Vagabond (similar here and here)
Fears are a part of life, we all have them, but I think the most dangerous fear of all is the fear of failure. I say that because it's more often than not, it is the fear of failure that holds us back from accepting challenges. I'm not someone who likes losing, in fact, I like to think of Monica Gellar as my spirit animal because of how totally not chill I am when I lose.
One of the biggest mistakes I made due to my fear of failing was not starting my blog sooner. I'd wanted to start a blog ever since my second year of college, but didn't until much later because I was too scared of peoples' perception of me. Looking back at it, I realize what a stupid decision that was, because if I'd followed my gut and started my blog sooner, I'd be so much farther along my career by now! As I've grown older, I've made it a point to face my fear of failure head on and rise to face challenges.
It wasn't until a few days ago that I realized that I had been shying away from doing the smallest thing for fear of failing – starting a Facebook page for my blog. So stupid, right? I knew it was something I should be doing, but had been putting it off thinking I wouldn't be able to keep up with it and worrying about people not liking it. So two days ago, I made the decision of tackling the problem head on and launching a page.
While this issue is so tiny when I think of the bigger picture, it's an example of dealing with the suffocating fear of failure. No matter how big or small your challenge, I hope that you guys can also rise up to it without fear.