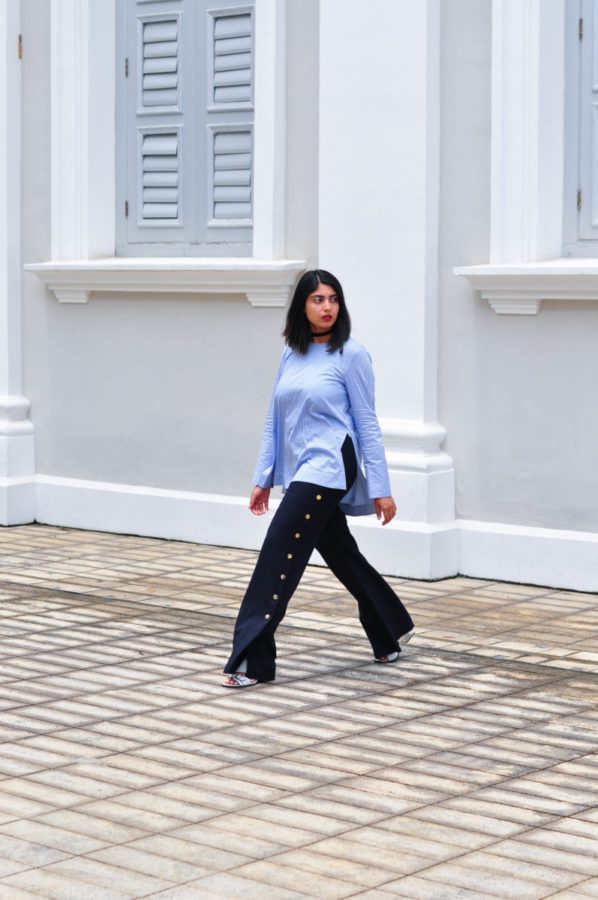 Top: Zara (similar here and here); Pants: Zara (similar here and here); Shoes: Zara (similar here and here)
While I've been loving my time in Asia, I'd be lying if I said I'm not sad about missing NYFW and TIFF. Thing is, I'd made a conscious decision to miss them both this season when I booked my flight to Asia months ago, but every time I to turn down an invitation to a show or event, a little part of me died. Not to mention being surrounded by social media where all I can do is watch all the amazing shows I could have attended while sitting hundreds of miles away from it all!
That being said, I'm so grateful that I'm being able to do something I love above all else – travel. In fact, I caught the travel bug so bad that I ended up booking two more trips in October, something I'm very excited about (more on that later). But for now, a part of me is looking forward to going back to Toronto in a few days and finally being able to sleep on my own bed.