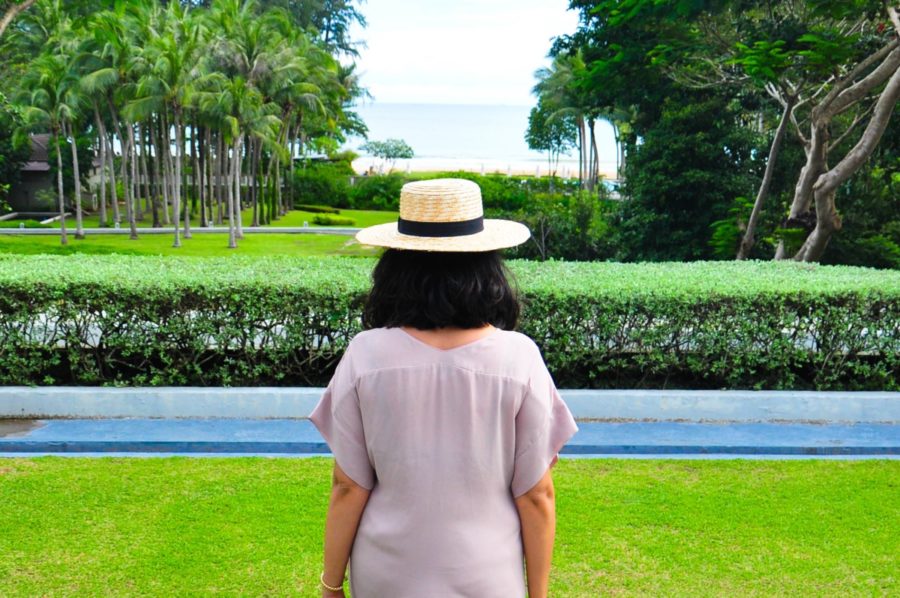 I have so many pending blog posts from my time in Thailand and Singapore that I've given up on posting in order. We actually stayed in Dusit Thani on our very first night in Krabi, which was right at the beginning of our time in Thailand, but I'm only getting to posting about it now.
We arrived in Krabi from Bangkok after an early morning flight, and headed straight to Dusit Thani Krabi Beach Resort. So, fun fact: the entrance of the resort was where Hangover 2 was filmed, something that was a very exciting tidbit for my teenage brothers. The property itself is massive – quite possibly the biggest of all of the four resorts we stayed at during our time in Thailand – with vast greenery as far as the eye can see.  My brothers and I stayed in the Sea Facing Suite which had more than enough space for three of us, along with a massive bathroom which could have housed another two people (in case we'd chosen to smuggle our parents in as well).
Although there were so many memorable moments from my time in Dusit Thani, I have to say my favourite was hands down the sunset dinner we had at Malati restaurant. If you followed my trip on my Instagram Story, you'd know that this was one hell of an elaborate meal. I can't even count the number of courses we had, but I can tell you that it was the freshest seafood one can imagine, and included some of the most delicious Indian food I've had. As I watched the sunset from my table, I couldn't help but pinch myself to make sure that it wasn't all a dream.