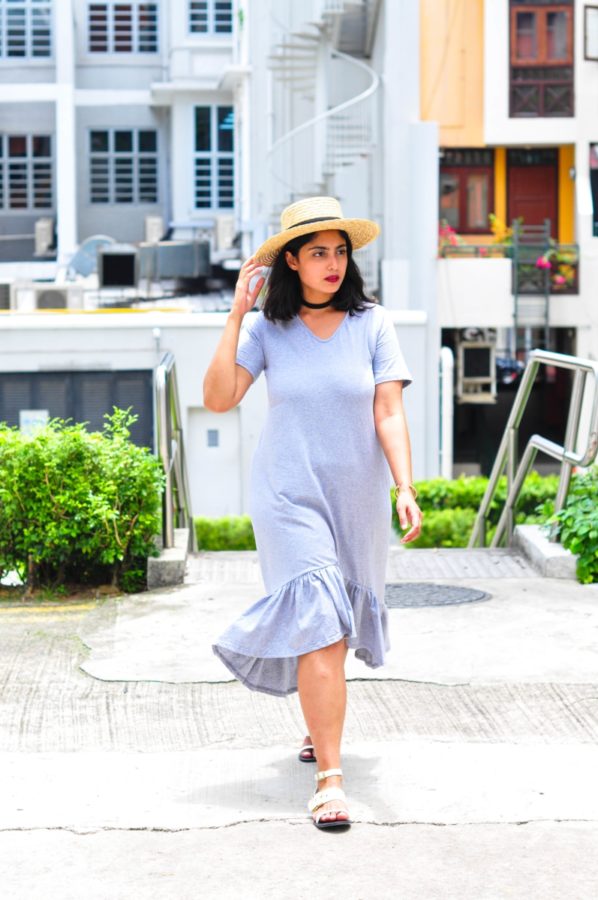 Dress: The Editor's Market (identical); Shoes: Charles & Keith (similar here and here); Hat: H&M (similar here and here)
After a long summer away, I'm finally back in Toronto, and boy does it feel good to be back home. There is truly nothing like the feeling of coming home to one's own apartment, friends, and of course, closet, after living out of a suitcase for 3 weeks. Although I've been back for 2 nights now, I still haven't gotten around to unpacking due to being busy playing catch up after being away for so long. I have a newfound respect for bloggers who are constantly on the go, seriously, how do they keep up with mail?!
These pictures were taken in an alleyway my brother and I found in Chinatown while in Singapore. While I usually shy away from colourful backdrops, I couldn't help but fall head over heals for the cute little buildings and spiral staircase at this location. Afterwards we proceeded to do what we do best: stuff ourselves with food and coffee.