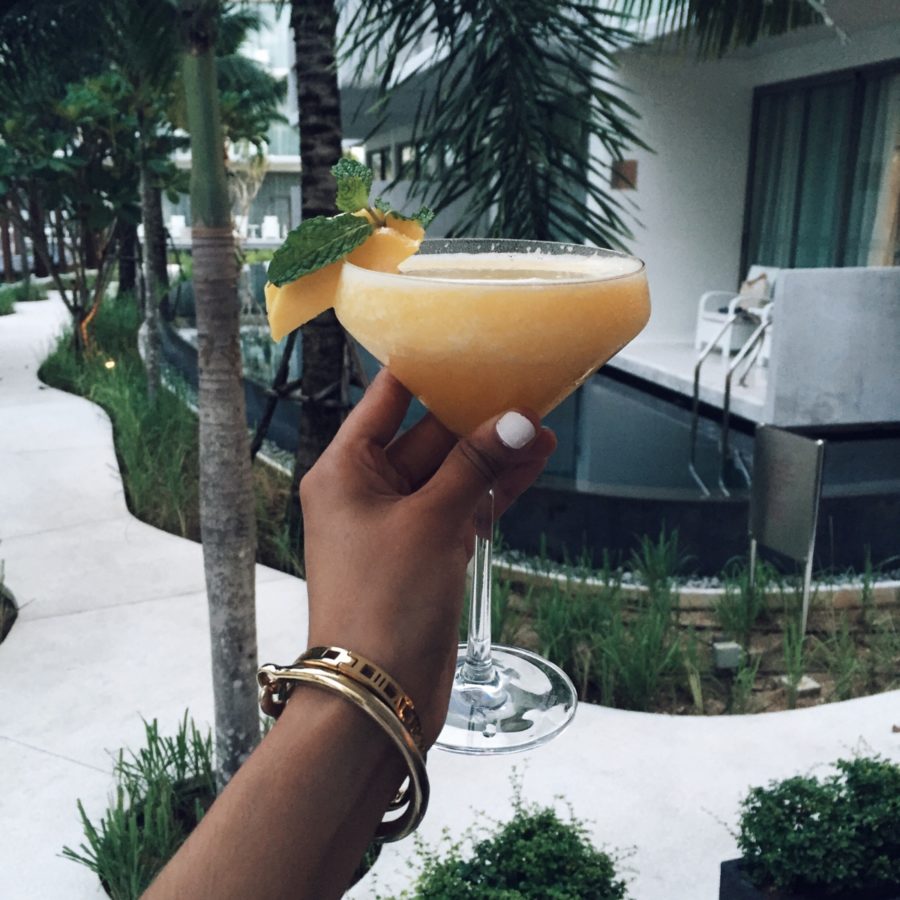 The day we arrived in Krabi, we were greeted by rain, but thankfully, the weather cleared up within an hour of us arriving and we had sunshine for the next two days. We were met with a similar situation when we arrived in Phuket after a 3 hour (very comfortable) car ride, thanks to Dream Phuket. It looked like it was about to thunderstorm, but as soon as we arrived at the hotel and had our delicious welcome drinks, we were met with sunshine.
Our stay at the Dream was very short, but sweet. During our time there, the staff went out of their way to make us comfortable. My brothers and I stayed in two connecting rooms, both of which were spacious with a balcony overlooking the pool. Out of all the hotels I stayed in during my time in Thailand, this was the most modern, and catered to a younger clientele. There was music playing by the pool, and the hotel has a cigar bar and beach club that one could take a shuttle to. The only thing to be wary of while booking your stay here is that it is not a beach front property and is quite secluded – but with the shuttle going to Layan Beach, this is hardly a problem.
I would highly recommend the Dream Phuket for those who are traveling without a significant other. It reminded me of the resorts in Cancun with its fun vibe. My favourite part of the hotel? The rooftop, which has a swimming pool and a gorgeous view.