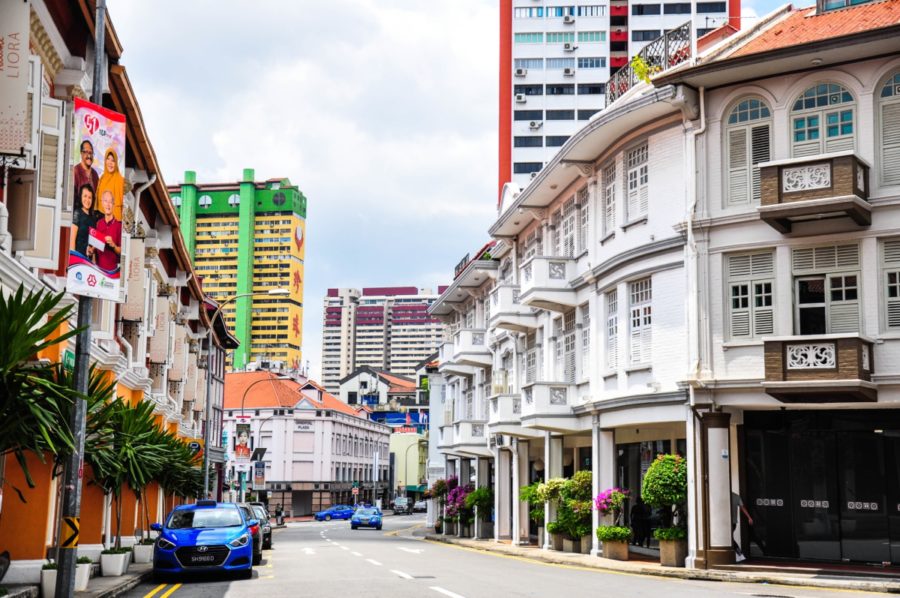 I'm the first to admit that I'm really quite behind on my blog posts. Between travel, a seemingly never-ending amount of work waiting for me here in Toronto, and now the flu, I haven't really had a chance to go through my travel photos to put a proper blog post together. As you guys already know, I spent the first three weeks of September traveling around Asia. A week was spent in Thailand with my brothers, after which we met up with our parents for 10 days in Singapore.
I've been to Singapore in the past, but this was the first time I truly explored the city and everything it had to offer. I've been asked whether Singapore is worth a visit and the answer to that is it depends on the kind of vacation you're looking for. If you're someone who enjoys luxury, then I couldn't recommend it more. It's a city thats' national pastime is shopping, and walking around the malls is a workout in and of itself. And for all you foodies out there, based on my experience, it's safe to say that Singapore truly has one of the most robust food scenes in the world. Cute cafes and foodgasm-inducing restaurants cover every inch of the city, and needless to say I could not be more impressed. However, if you're looking for a budget destination, or an adventure-packed holiday, then I recommend you skip Singapore and head to Thailand instead. So without further ado, here is my travel guide:
How to get there: If you're traveling within Asia, getting to Singapore is very easy. A flight from Bangkok or any of the surrounding cities is very affordable.
Where to eat: Hold tight, this list is going to be very long. If you're a fan of burgers, try the truffle burger at Oriole, we went there 3 times (no joke). Hyde & Co. for some of the best chicken and waffles you'll ever eat. Wild Rocket for lunch, the food is delicious and it's very bright and airy. Shiberty Bakes for milkshakes and all sorts of desserts. The Benjamins for larger than life milkshakes. Wild Honey if you like eggs (my brother refers to this place as Egg Palace). Luxe Sydney for their burgers, eggs benny, granola, and virtually everything else on the menu (this was one of my favourites). Burnt Ends for everything – seriously, this place is incredible – but don't forget to make a reservation, it's always packed. Mitzo for seriously good Chinese food (a little pricey but totally worth it).
Where to caffeinate: Toby's Estate has a branch right by the river in Singapore. I highly recommend their chai latte. P.S. Cafe has great lattes and a beautiful interior. Luxe Sydney (although I already mentioned them for food) has great matcha lattes. The Daily Roundup for lattes and crepes.
What to do: Orchard Road is great for shopping, but I highly encourage you to explore beyond that area. I absolutely love Chinatown – Keong Saik Road has a plethora of amazing cafes and restaurants, just walk around there and you'll fall in love with the city. Head to Little India for the most beautiful temples and colourful buildings. Gardens by the Bay at night is absolutely beautiful, and right outside Marina Bay Sands, you will get the most incredible view of the Singapore skyline. Walk from Clarke Quay to the MICA Building, you'll find the most colourful buildings.