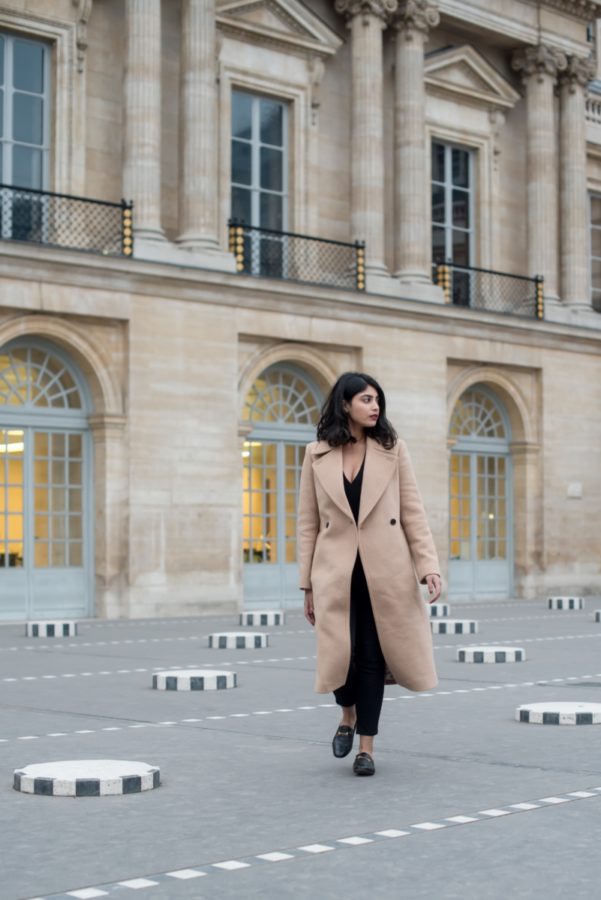 Coat: Club Monaco; Sweater: Oak & Fort (similar here and here); Jeans: Calvin Klein (similar here and here); Shoes: Gucci; Watch: Cluse; Necklace: Milamarin
Those of you who follow me on Snapchat will recall the amount of boxes I came home to after being away for the summer. Now I've been living in my apartment since I graduated from college, which is approximately three years, and yet, it still feels like a hot mess. So when I came home a few weeks back to all these boxes, my frustration got the best of me, and I decided to take the steps needed to convert my den into a closet. My den is essentially a hoarder's paradise, so I thought it was high-time to make use of the space. I'm so happy to tell you guys that I had my consultation with a closet company and it's happening – I'm going to have my dream closet installed next Tuesday. I'm so giddy with excitement that I can hardly wait!
Another piece of exciting news – this Friday I'm traveling again, and this time, it's somewhere warm. Although you'll have to head to Snapchat to find out where exactly I'm going, I will say that I'm very excited to spend 3 days unwinding before coming home to get my closet fitted and organizing my life. I put off spring cleaning, so I suppose what this is, is fall cleaning, and a game of catch-up.
Photography by Alina Sepp