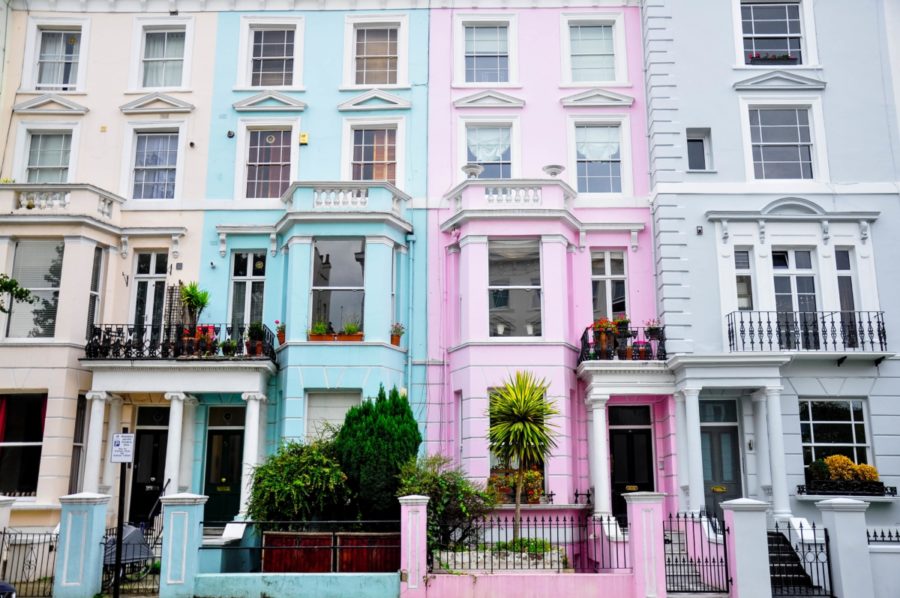 During my time in Paris, I took a short 2 day trip to London to visit one of my best friends. I went to fashion school in London in 2014, and hadn't been back since my graduation, so the trip seemed long overdue. I was hit by wave after wave of nostalgia as I roamed the familiar streets, and kept wondering why it took me so long to return to a city I love so much. It seemed that London, too, was pleased to have me back because it gave me 2 rain-free days! I made the most of my time, walking for hours each day, and stopping to eat way too much food.
Where to eat: Dominique Ansel for crounts, brownies, and the most decadent cookies you can imagine. Granger & Co. for the creamiest scrambled eggs. Flat White for, you guessed it, flat whites and a delicious brunch. Farm Girl for acai bowls and game-changing rose lattes. Le Bab for cheap and delicious kebabs and fondue fries (yes, that's a thing), and Pinterest-worthy decor. Aubaine at Selfridges for dessert. Bread Ahead in the Borough Market for the best damn doughnuts you'll ever eat.
What to do: Although I've done all the tours London has to offer, I couldn't resist walking around the Buckingham Palace area and just marvel at its glory. I did this after getting cronuts from Dominique Ansel, because you know, exercise. During this trip, I fell in love with Nottinghill with all its colourful houses, charming little cafes and shops. This trip also marked my first visit to the Borough Market, somewhere you must visit while in London. Walk from Oxford Circus to Soho to Covent Garden, hitting up all the cafes along the way. There's so much to do in London that it's hard to sum it up in a short list, but what I recommend most is to explore as much as you can by foot. I always feel like I've been transported into a novel every time I'm in the city.