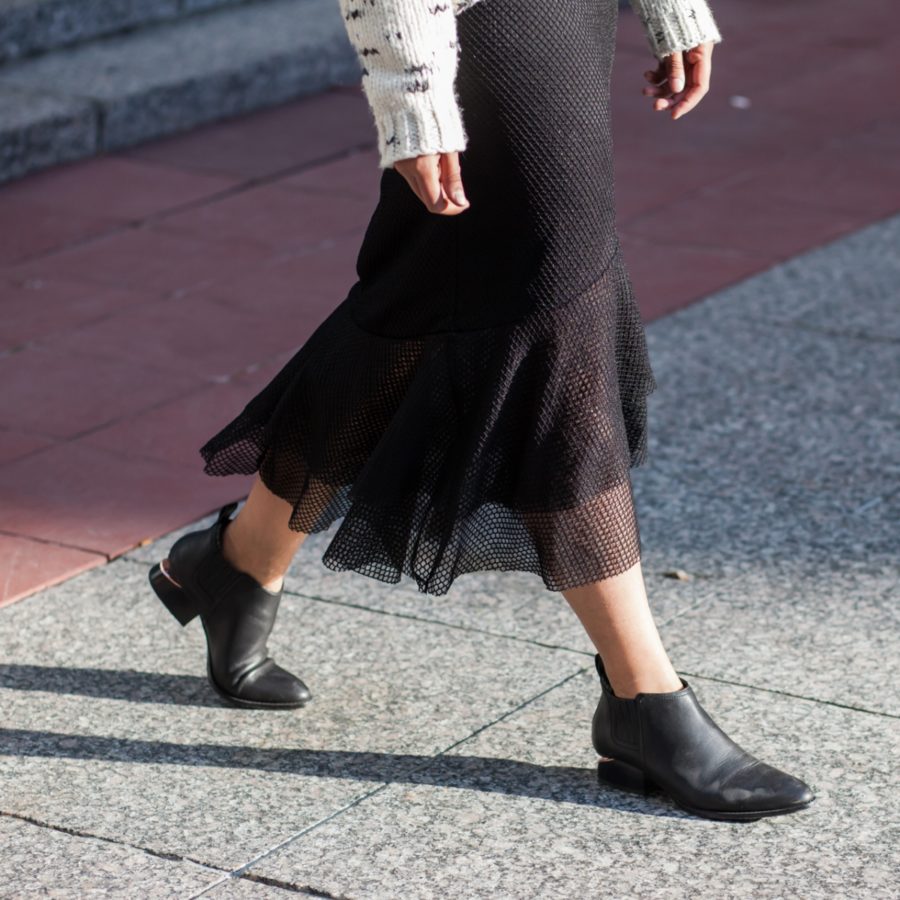 Sweater: Line Knitwear (similar here and here); Skirt: Zara (similar here and here); Boots: Alexander Wang
I consider myself incredibly blessed to have made a career out of doing what I love, but like every other profession, there are both upsides and downsides to being a blogger. I've worked in the fashion industry for 3 years now, and no matter which sector I've worked in, whether it be in publishing, PR, or blogging, there's a tendency for people to think it's all glamour and no work. So here's the reality of what it's like to be a full time blogger:
The Good:
My favourite part about blogging is the people it's allowed me to meet. Some of my best friends are fellow bloggers who inspire me everyday
The opportunities I've gotten through blogging are incredible. I am so grateful to have been able to work with big brands, while also being able to discover new ones!
Having full creative control over my work without the constraints of someone else's vision.
Being able to travel on a whim and being able to work with beautiful hotels in different cities.
The feeling of getting an email or personal message about someone truly appreciating something I recommended!
All the incredible stuff that's sent to me on a regular basis – I haven't bought makeup in 8 months.
Being able to attend the most elaborate, glamorous, and memorable events.
The Bad
The face certain people make when you tell them you're a blogger. This is still not an industry that's necessarily respected, but time's are changing so I'm hopeful!
The complete and utter absence of work life balance: whether it's a Tuesday or a Saturday, we're always working.
The pressure of constantly being judged by your numbers on social media.
The need to remind myself CONSTANTLY that my worth and creative ability isn't determined by the number of likes or followers I have.
The ongoing battle to explain to brands the fact that what we do is real work that we deserve to be compensated for.
Forgetting to live in the present and enjoy life in real time, as opposed to looking at it through a camera.
The shoulder-aches from carrying a DSLR + 2 lenses around with me like they're a fifth limb (even on vacation when I'm out for 12 hours at a stretch).
So there you have it, the reality of life as a blogger. But with it all being said and done, I consider myself very privileged and wouldn't change a thing!
Photography by Chris Smart