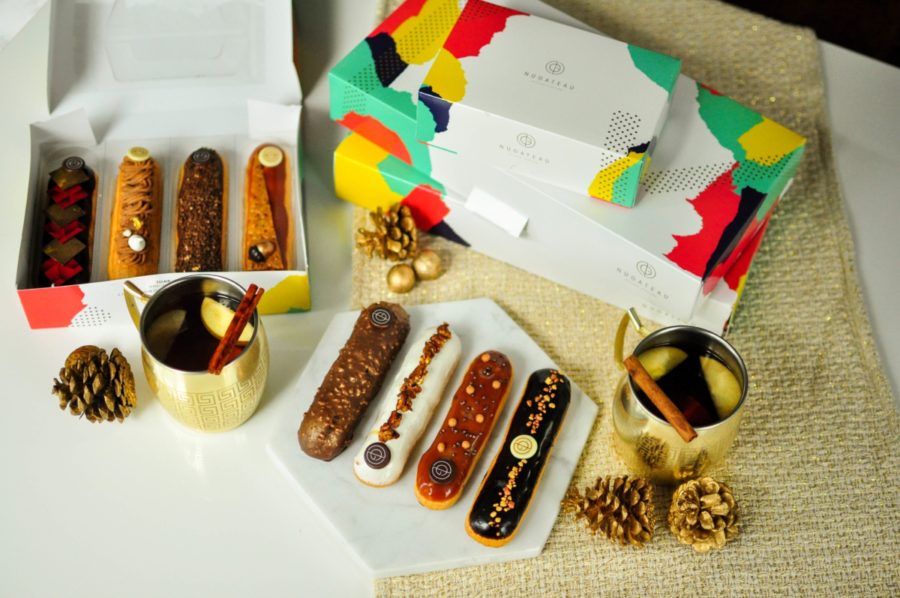 One of my favourite part about the holidays is without a doubt the food. It brings people together and makes for the best gifts. So naturally, I had to come up with a foodie gift guide to share with you guys. These all make for great hostess gifts, and there's even a healthy option thrown in for the fitness nut!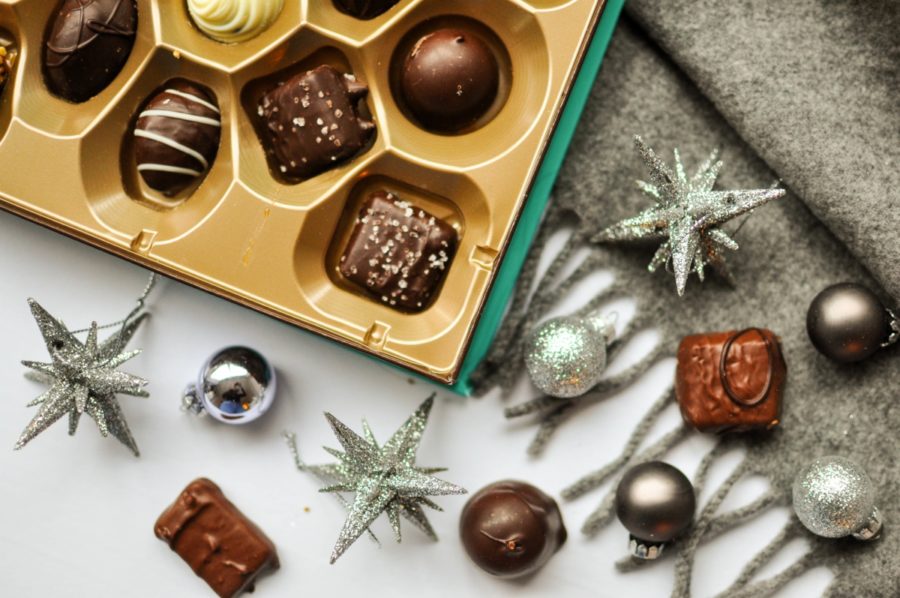 How can you ever go wrong with a box of chocolates? Now I love supporting Canadian businesses, which is why Ganong is my chocolate of choice. It's 100% Canadian-made and was established in 1873. I love this box because it has a 13 piece assortment of milk, dark and white chocolate, each of which is more delicious than the last. You can find it at your local Shopper's Drug Mart or any Loblaws location.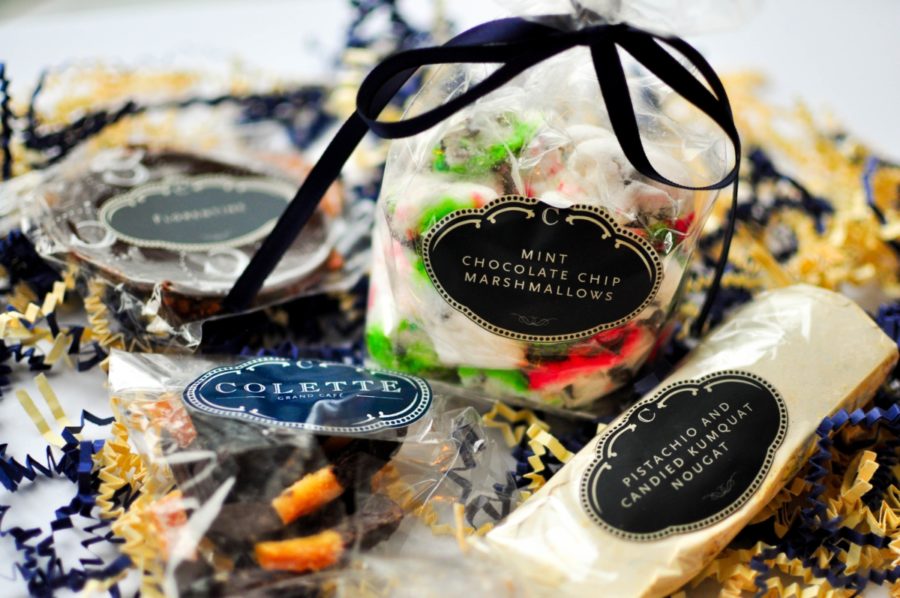 For the candy lover in your life, I highly recommend the petite sweet collection from Colette. It was gone within hours of arriving at my apartment, and let me tell you, the marshmallows are to die for. In fact, I just had one with my hot chocolate right now!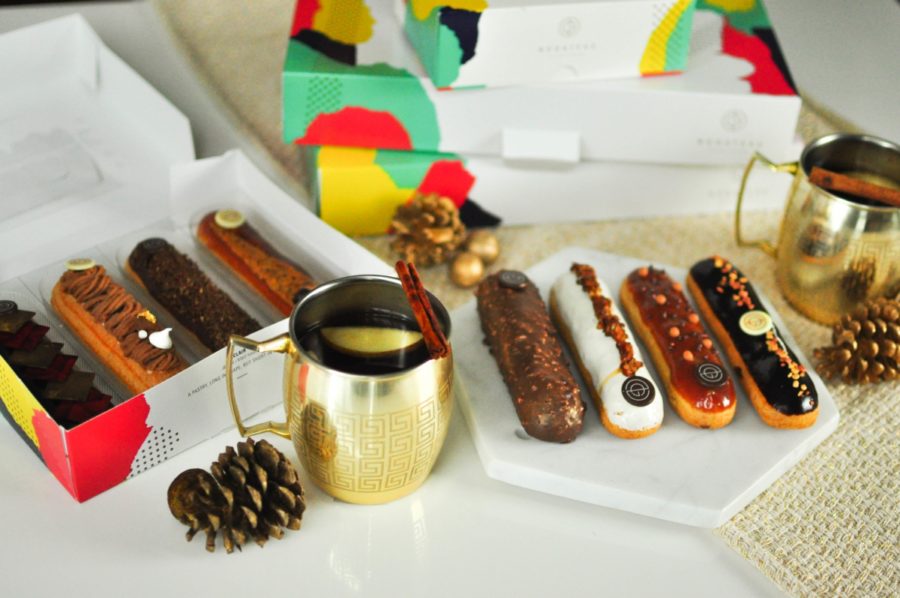 Nobody in their right mind can say no to a box of eclairs from Nugateau. It's one of my favourite places in the city for eclairs, and their holiday collection is absolutely beautiful. Don't believe me? I dare you to leave the store empty-handed.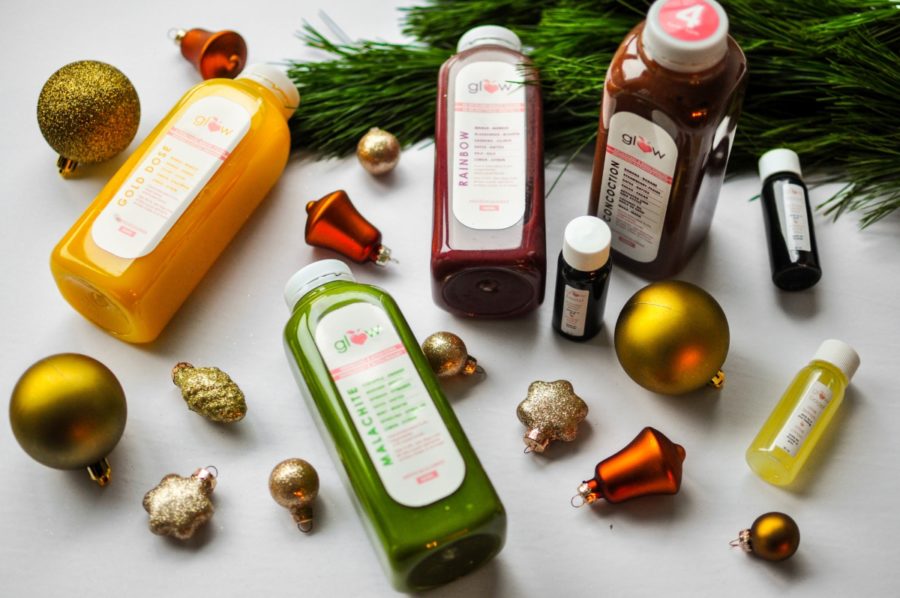 Finally, for your friend the health junkie, I highly recommend the Digestion Box from Glow Smoothies. It's a one-day cleanse that comes with 6 smoothies, 4 digestion boosts (tiny little drinks), and 20 sachets of tea. Their hand-blended smoothies are extremely filling and delicious. It's a great present for anyone looking to kickstart their fitness goals for the new year (like myself), and really helps detox your body.
What are some of your favourite foodie gifts?