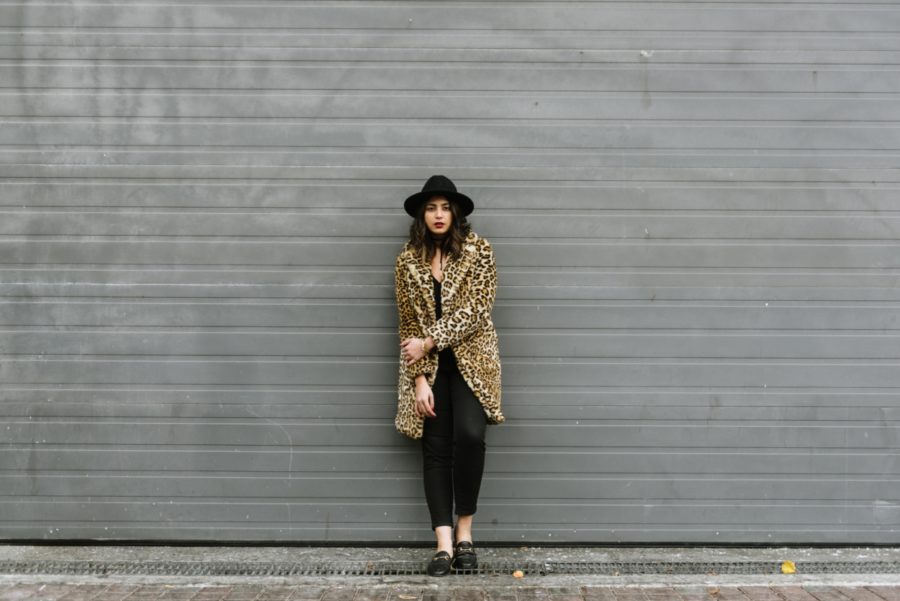 Jacket: Zara (similar here and here); Jeans: Calvin Klein (similar here and here); Shoes: Gucci; Hat: Club Monaco (similar here and here)
As you all know, I'm a big believer in really defining one's personal style. After years of experimentation, I finally feel like I found my personal style in 2015. I purged my closet of every floral and frilly piece of clothing I owned and proudly carried the minimalist banner. My carefully curated new wardrobe is comprised of 5 main colours – white, black, navy, grey, and shades of beige. However, it all seemed to turn on its head when I saw this leopard print coat.
I don't really know what came over me, but somehow I couldn't rid myself of the mental image of me finishing off my plain black ensembles with this coat. I'm not even joking when I say I went through an existential crisis. I texted my friends for their opinion, and at last, with their blessing, I succumbed. There was something so Kate Moss about it that I just couldn't resist buying it.
To my fellow minimalists who've fallen in love with a maximalist piece: my tip to you is to keep the rest of your outfit simple. So, while you won't see me mixing prints anytime in the near future, I will admit that sometimes a statement piece isn't so bad.
Photography by Erin Leydon