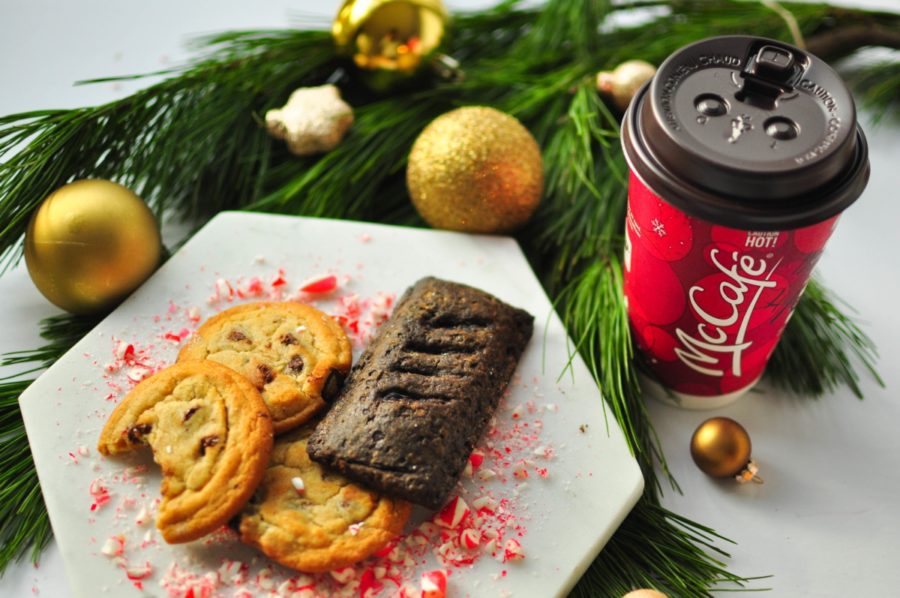 Holidays are the time to be joyful, and let's be real, food is a huge part of that. One of my favourite things to do when it snows outside is to curl up with my coziest blanket and enjoy cookies and peppermint hot chocolate while watching TV. Fortunately for me the new McCafe holiday menu includes all of the above. Not to mention, I happen to live dangerously close to a McCafe, which only fuels my addiction to holiday-themed sweets.
To celebrate the holidays, McCafe has released three different holiday drinks and a double chocolate pie. While the salted caramel latte and peppermint mocha are delicious, I can't get enough of the peppermint hot chocolate. It somehow takes me back to my childhood. Much to my dismay, the holiday menu is only available until the 26th, so if you haven't tried it yet, don't walk, run to your nearest McCafe.
And in case you're wondering, yes, I did eat all these treats on my own #NoRegrets.