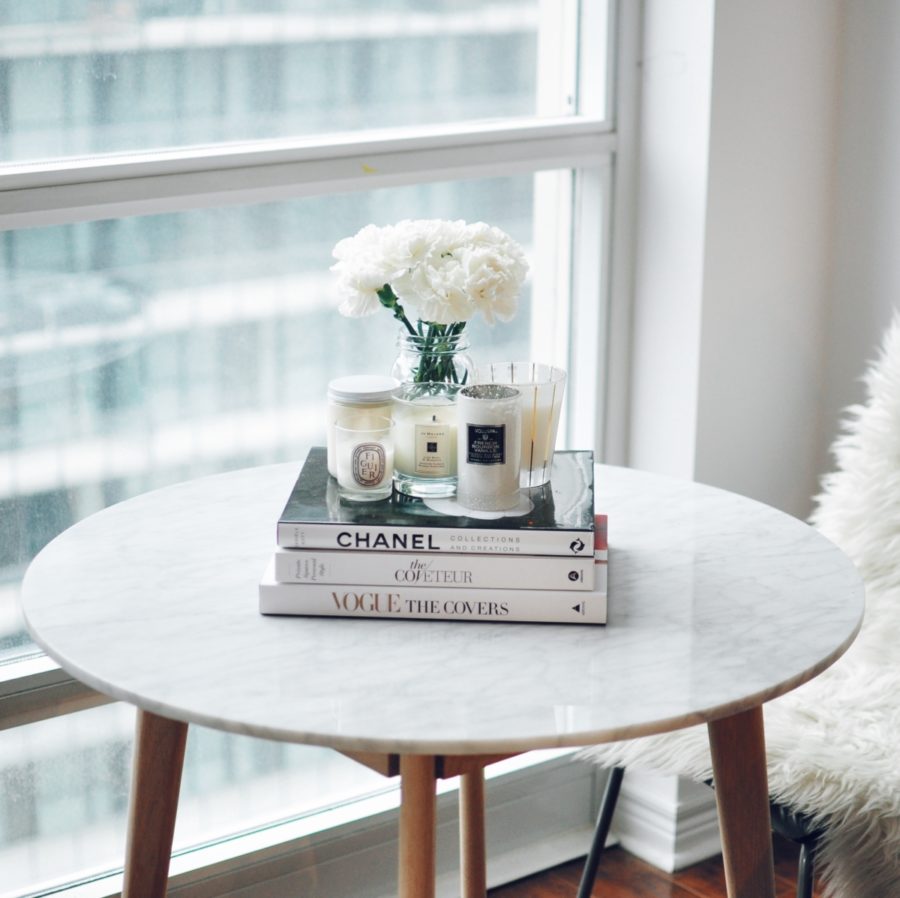 As you all know, one of my goals for next year is to take the steps necessary to make my apartment an actual home. This starts with redecorating my living room. Of course, I didn't want to wait until next year, and started the makeover process this year. For starters, I wanted the perfect marble table. Something that was big enough eat on when I have my friends over, and double as a writing table everyday. I also didn't want something too bulky since my living room has a limited amount of space.
My search ended when I stumbled upon the Mara Cafe Table on Article. It was the perfect size and had exactly the sleek look I had envisioned for my ideal marble table. For those of you who haven't heard of Article yet, get ready to have your life changed. It's a Vancouver-based company that runs all operations online. From start to finish, the process was seamless. I chose to have my table assembled, which took the company about 5 minutes.
If you're looking to upgrade your furniture from Ikea, without breaking the bank, I highly recommend Article. It's sleek, chic, and most importantly, affordable! Is it really a surprise that I'm eyeing one of their chairs?