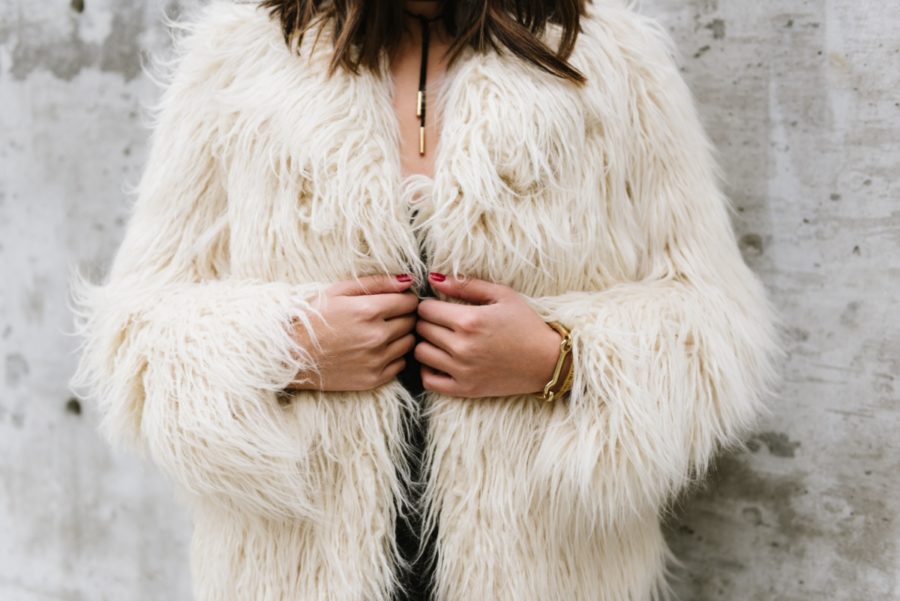 Jacket: Majorelle; Shoes: Gucci
Am I the only one who has really embarrassing memories of freshman year in college when going to a formal meant pairing a dress with a parka? Or even worse, with no coat at all because of the hideousness of said parka? Thankfully, I have gained some wisdom since then and have discovered the wonders of a great faux-fur coat. It's the easiest way to tackle evening-wear without risking hypothermia. Though my collection is growing at an alarming rate, my current favourite is this one from Revolve. This outfit has also become my go-to evening look during the winter months because it makes me feel like Kate Moss.
Do you guys have an evening wear hack for the winter months?
Photography by Erin Leydon