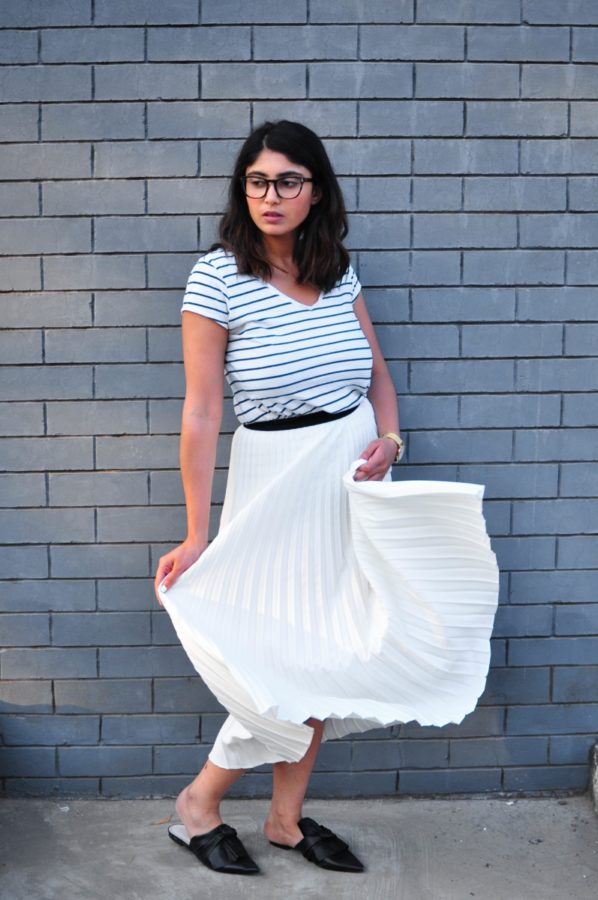 I remember when I was first told I needed glasses (12th grade), I burst into tears at my optometrist's office. I had prided myself on my 20/20 vision, and couldn't fathom having to wear glasses every single day. Vanity was certainly a huge part of this, I didn't think glasses could look fashionable. Coming to terms with the fact that I have to wear glasses is something I've struggled with. For the longest time, I hated going out with them, and as a result, compromised my eye health.
Over the past year however, I came to realize that my unhealthy attitude towards glasses just wasn't sustainable. I couldn't go around squinting every time I went out because I didn't like my glasses. More importantly, my unhealthy relationship with my eyes went against my belief that fashion and comfort can go hand in hand.
So this year, as a part of my health and fitness resolution, I decided to prioritize eye-health. The first step was finding a pair of glasses that I was excited to wear. I was able to find that in the form of a pair from Clearly. They compliment my style and make me feel confident. Most importantly, it's a huge relief to not be squinting constantly to make out words. Being able to see clearly allows me to focus on more important things, like hearing what someone is saying at a presentation. Or not getting lost at an airport because of my inability to make out signs.
For those of you who are looking to find your perfect pair of glasses, I highly recommend you check out Clearly. They have two locations in Vancouver, and one in Toronto that provide full-service eye exams. From now until February 15th, you can use the code "Siffat" to get 40% off lens upgrades. Find yourself glasses that you love, believe me, it will change your life.