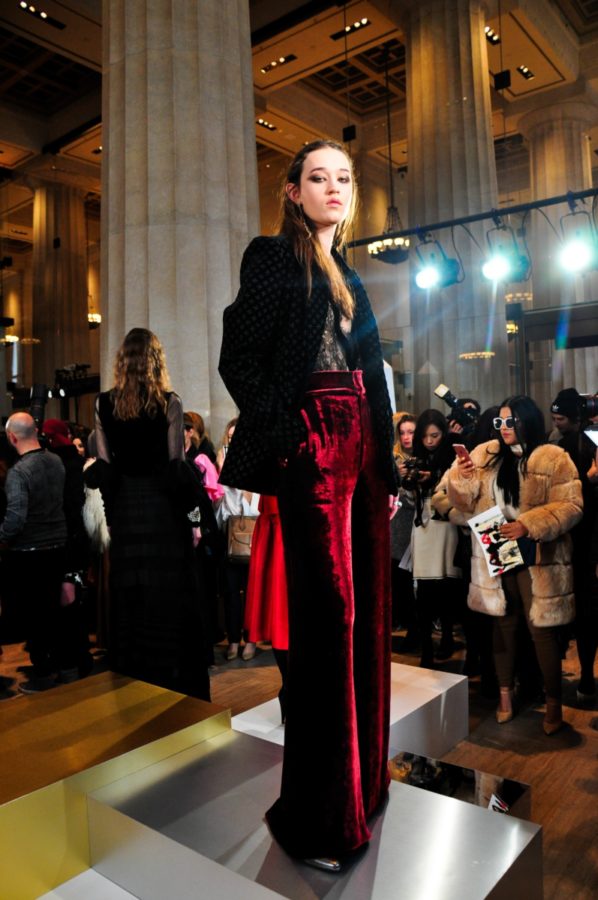 After giving this post a lot of thought, I decided that instead of the conventional recap, I wanted to do a guide to NYFW. This guide is for newbies who want to attend, and for those of you who are curious about what it's really like to attend fashion week. This was my first time attending NYFW, and it definitely involved a learning curve. Before this, I'd done 5 seasons of Toronto Fashion Week, which I consider the perfect training for New York. So without further ado, here is my beginner's guide to New York Fashion Week.
Where do I start?
Before going to NYFW, you should be familiar with your three biggest resources:
Fashion Week Live
Here, you will find the schedule for all the shows. The schedule starts filling up about a month in advance.
Fashion GPS
Fashion GPS allows you to create an account and keep track of the shows you are invited to. Also, if you go to the 'calendar' section, you can see which invites have already been sent out for shows.
Modem Online
About 2-3 weeks before fashion week, Modem Online uploads the PR information for different brands.
How do I get invited to shows?
Getting invited to shows is a mixture of PR companies reaching out to you and you reaching out to them. When reaching out to a press contact, send them an email letting them know you'll be in New York and that you'd like to attend their client's show, along with your media kit.
I've made it to New York, now what?
While attending NYFW, keep in mind that nothing, goes according to plan. You may be reading this and thinking I'm a poor planner, but believe me, I am as type-A Monica Gellar as one can get. Due to flight delays, I missed my first show, something I had no control over. Instead of crying over spilled milk, I adopted the 'shit happens' attitude. And after speaking to others, I realized that everyone misses shows for one reason or another.
Shows are often back to back, and on different sides of the city. I had to miss a few shows because it was impossible to get from one end of the city to the other in a 20 minute time span. Also, be wary of show times. Check in usually begins 30 minutes before a show, so make sure you arrive in a timely fashion. Also, shows often get delayed, so altogether, expect to be at a show for 1.5-2 hours.
My experience
From my personal experience, I realized that I prefer presentations to actual shows. Presentations are a lot more personal and often interactive. You're able to truly appreciate the detail in every outfit. Aside from the shows, NYFW is a great time to network. You get to meet like-minded people who have the same appreciation for fashion as you do. Connect with as many people as you can. I've come back feeling energized and inspired.
Below are pictures from some of my favourite shows:
Nicole Miller
The collection beautifully combined grunge styles with bohemian motifs. Embroidered dresses were juxtaposed with deep colour palettes, rough textures and daring silhouettes.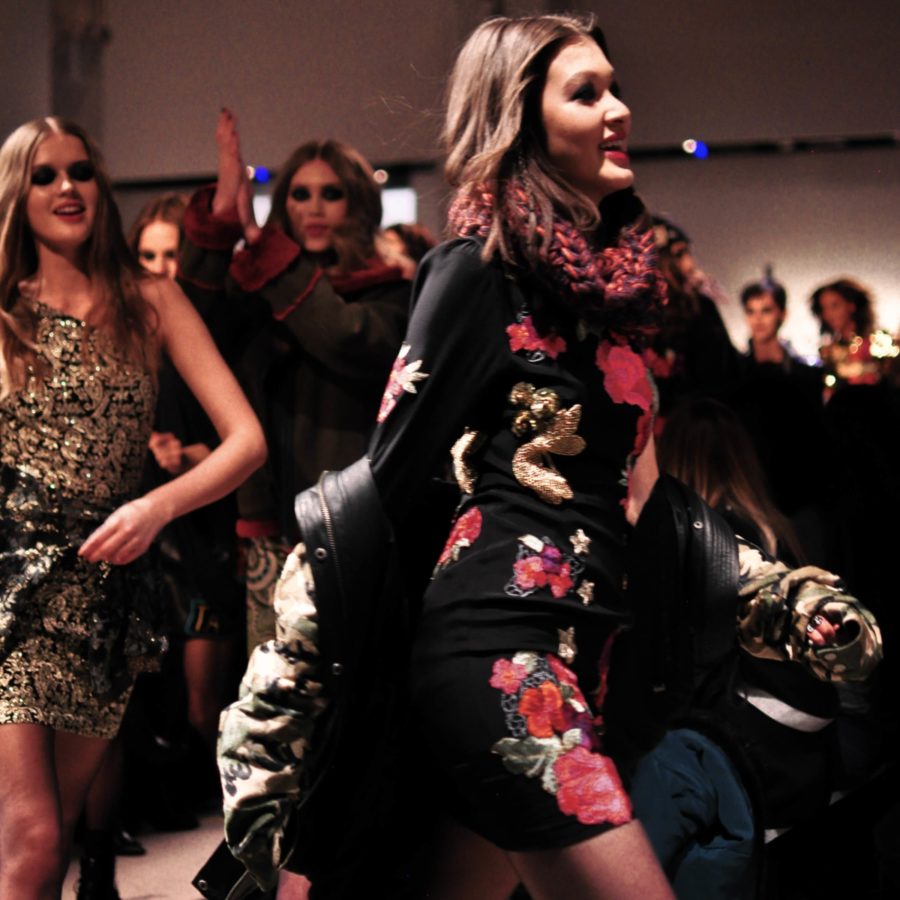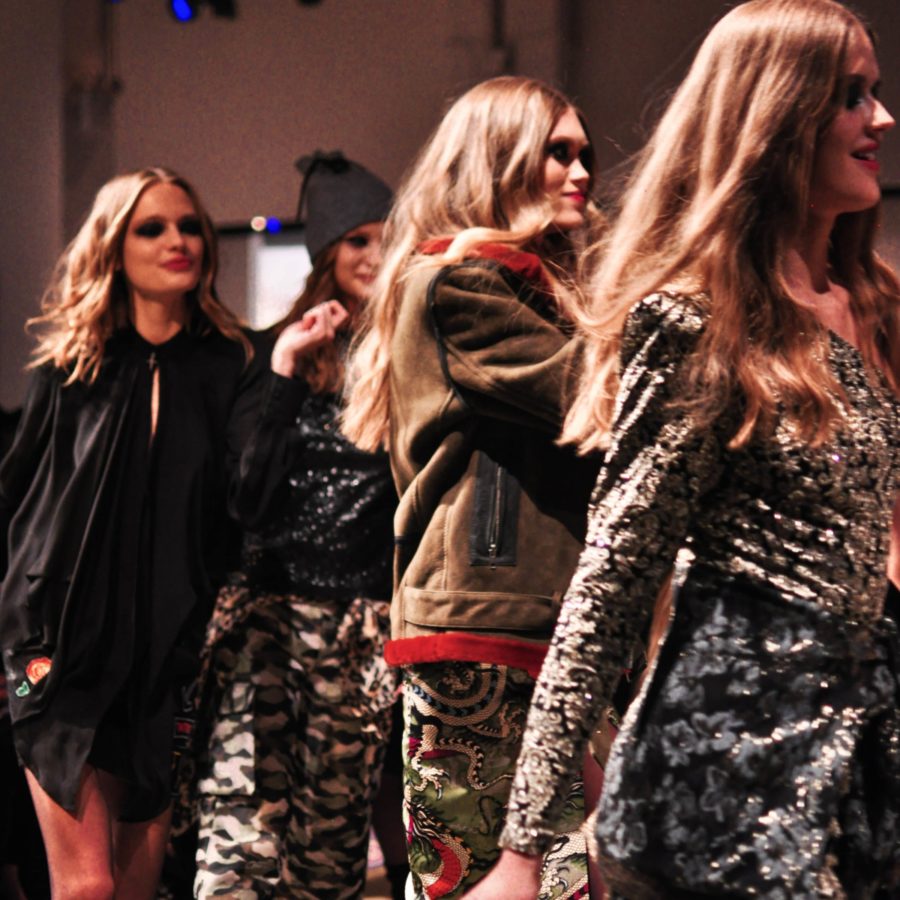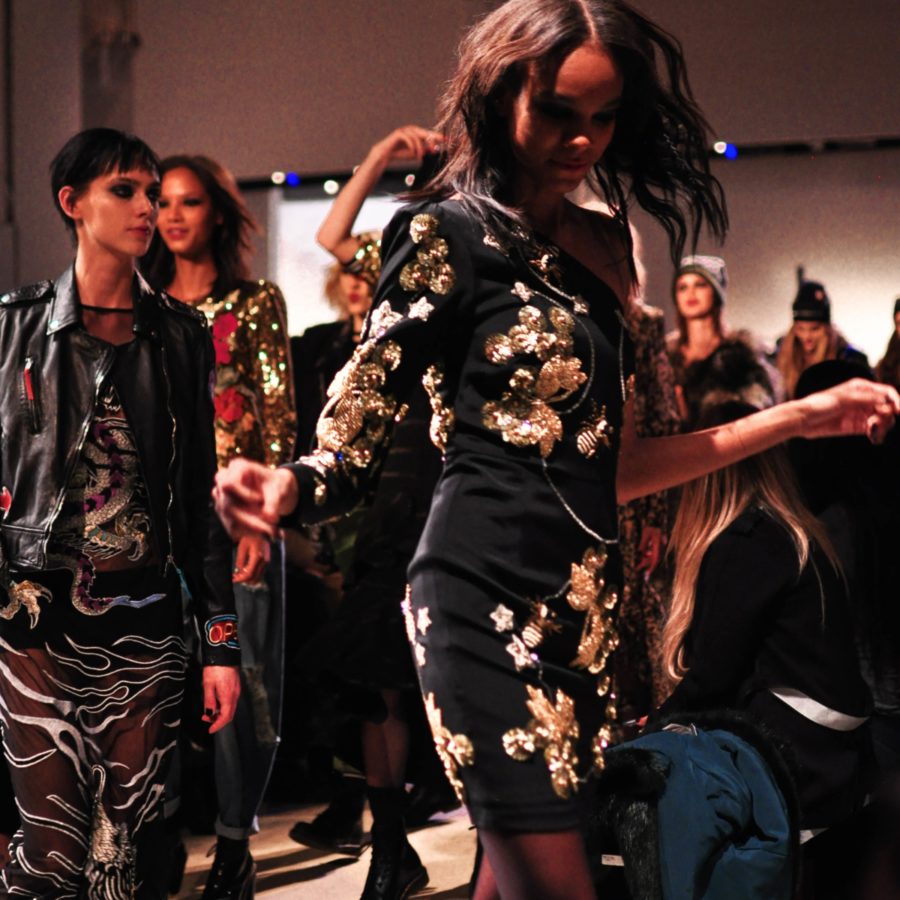 Jill Stuart
The collection was Victorian-meets-70's, with a really interesting combination of fabrics used for each look. Also, I thought the models looked regal.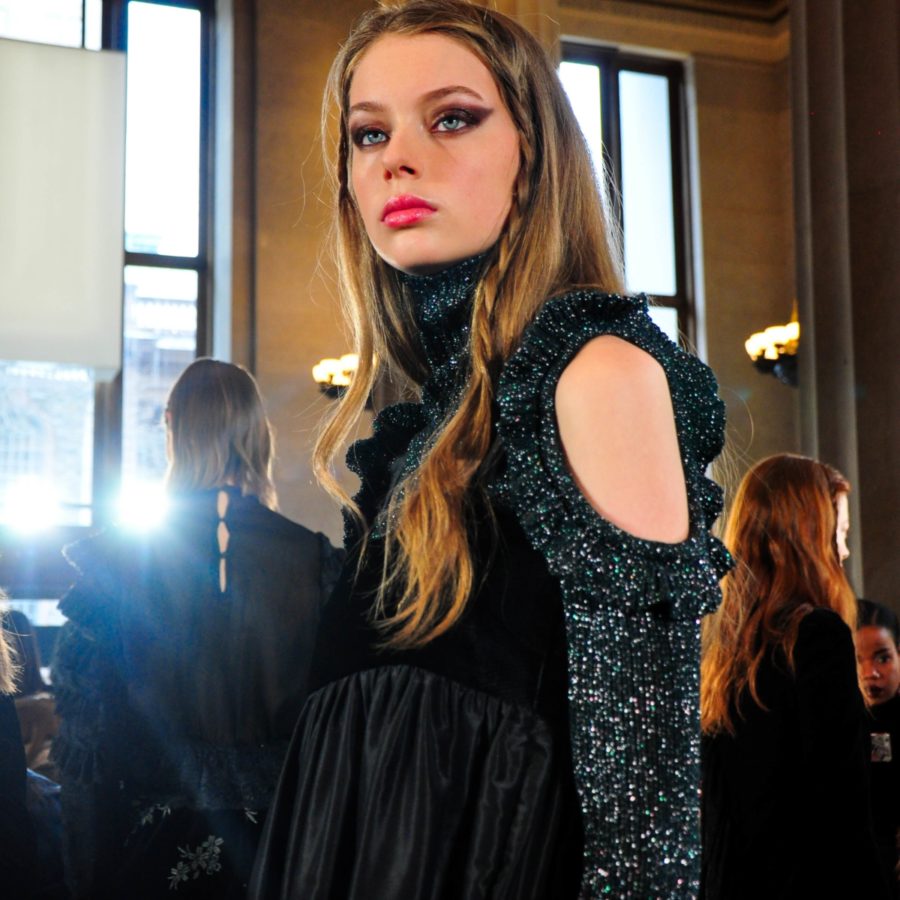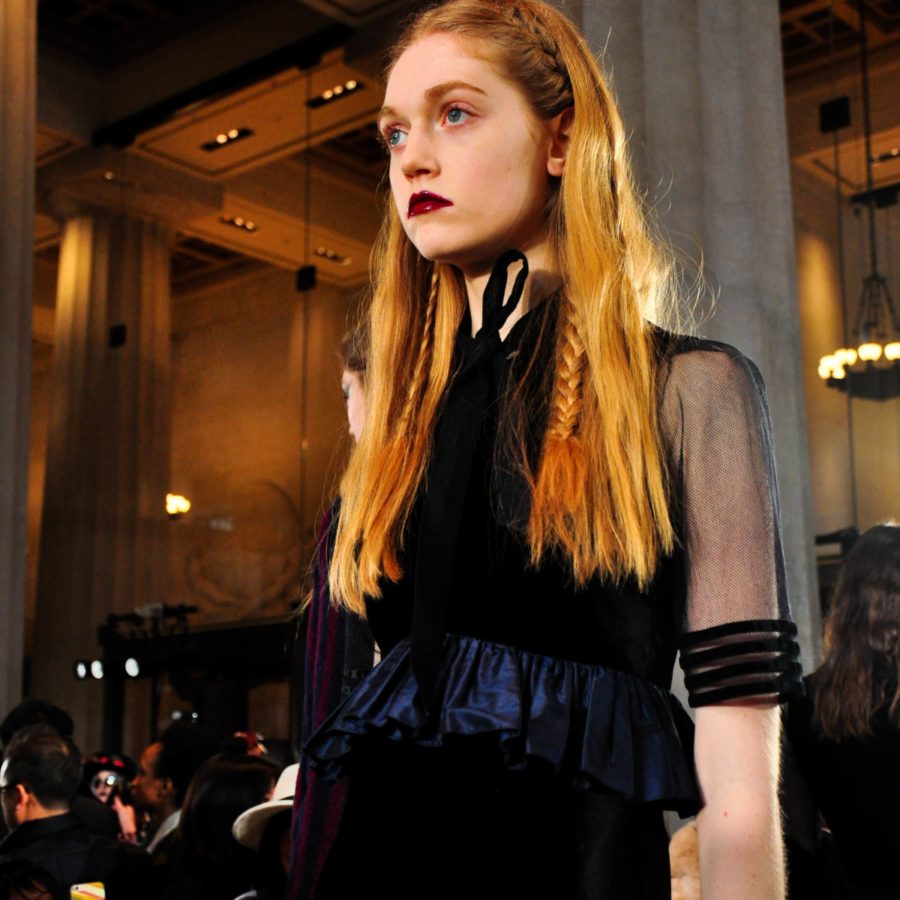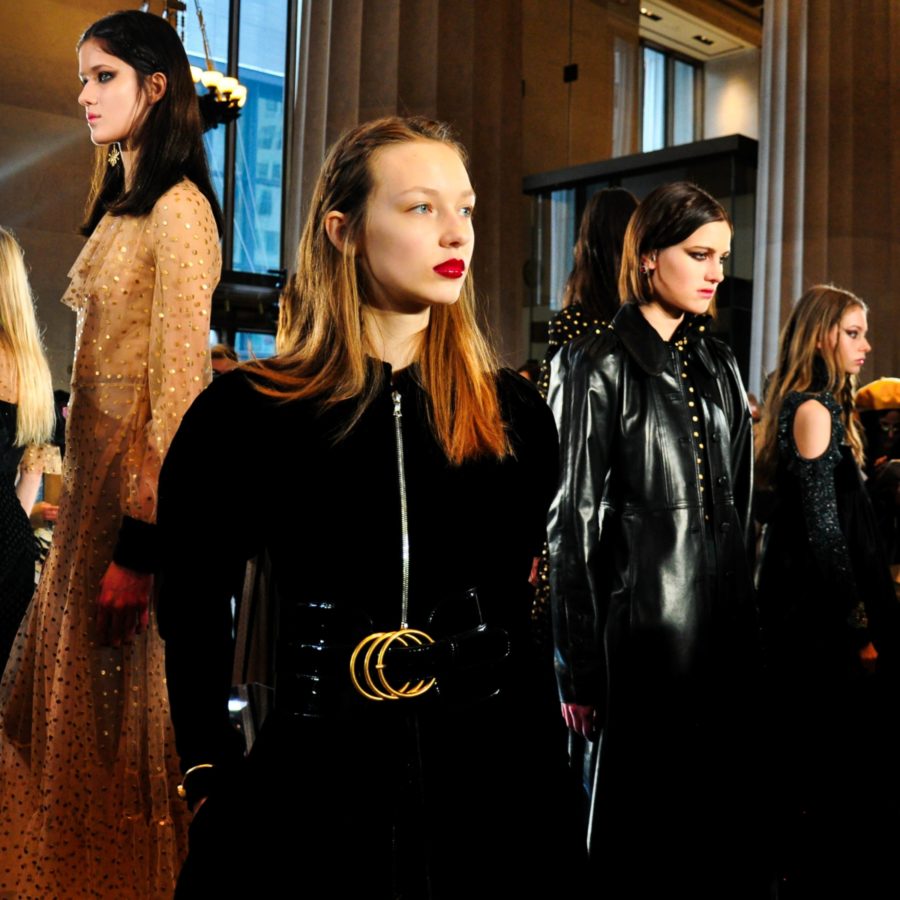 J. Crew
For its fall 2017 collection, J.Crew cast regular people instead of models. The presentation had a relaxed vibe to it which I loved. The quintessentially J.Crew collection was mix of wearable classics with unexpected detailing.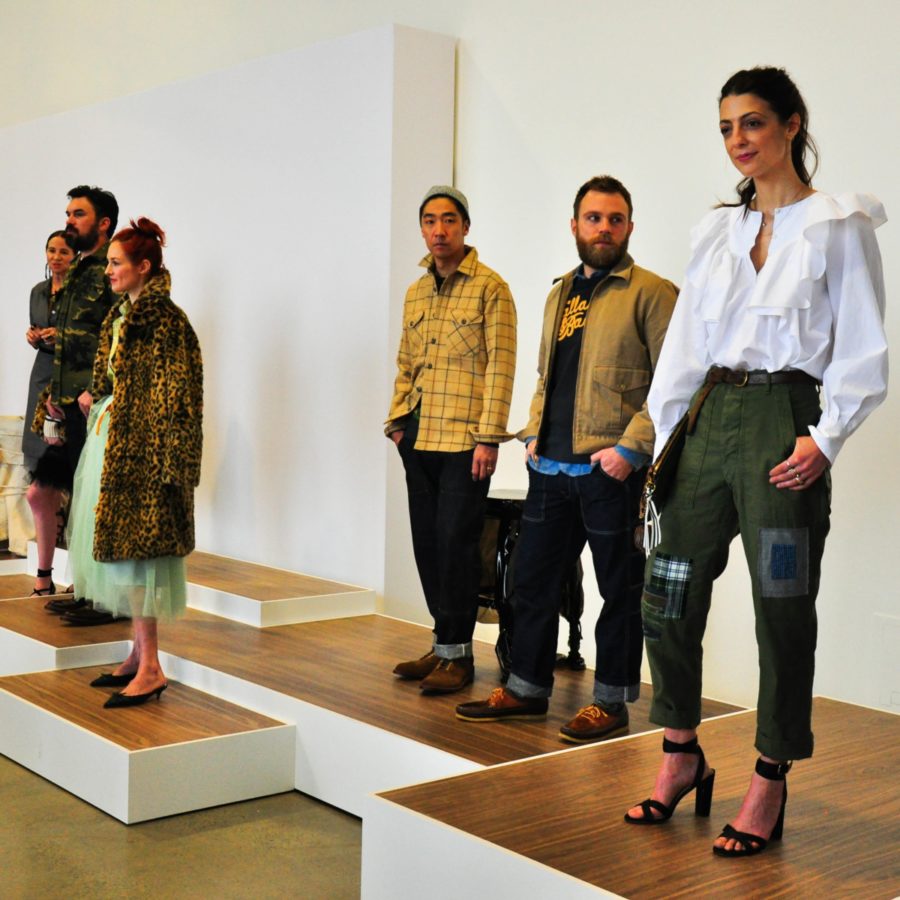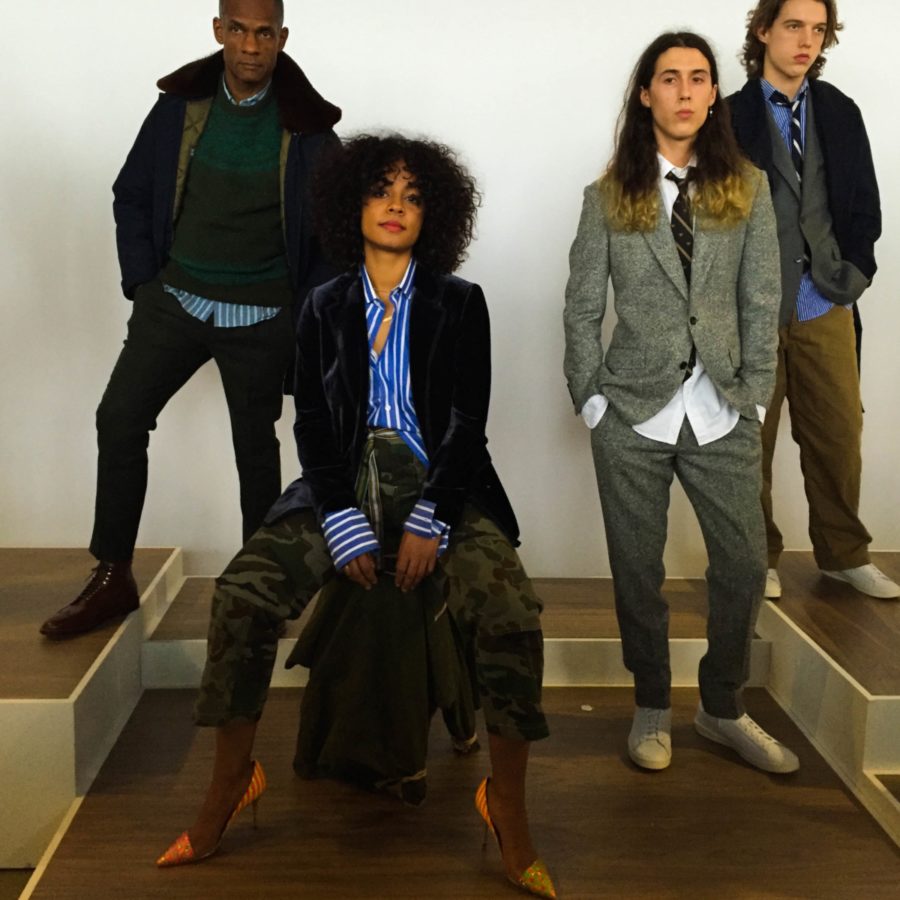 Vivienne Hu
The collection featured structured pieces that exuded strength and power.