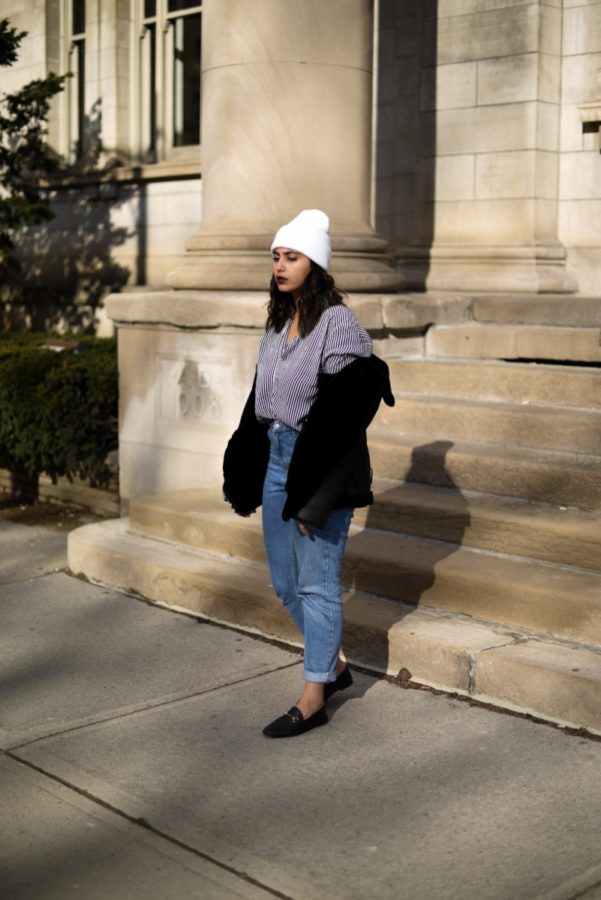 Jeans: Topshop; Jacket: Zara; Top: Zara (similar here and here); Shoes: Gucci; Hat: Sosken Studios
Today I want to revisit the topic of 'resolutions', or goals. What were your some of the goals you set for yourself this year? Personally, fitness was a big goal for me this year. The past 2 years were terrible for me in terms of fitness. I ate badly, I was inconsistent with my workouts, and was just overall really unhealthy. Late last year, I decided I was through treating my body like shit. So, I began making small changes in my eating habits and started going to the gym.
I'm so proud to say that over the last 2.5 months, I've been been on track for my fitness goals. From my experience, it's so important to acknowledge progress towards longterm goals. It gives me a sense of achievement. So if you too, are on track for goals you've set for yourself, make sure you high five yourself! After all, life is all about celebrating the little victories.