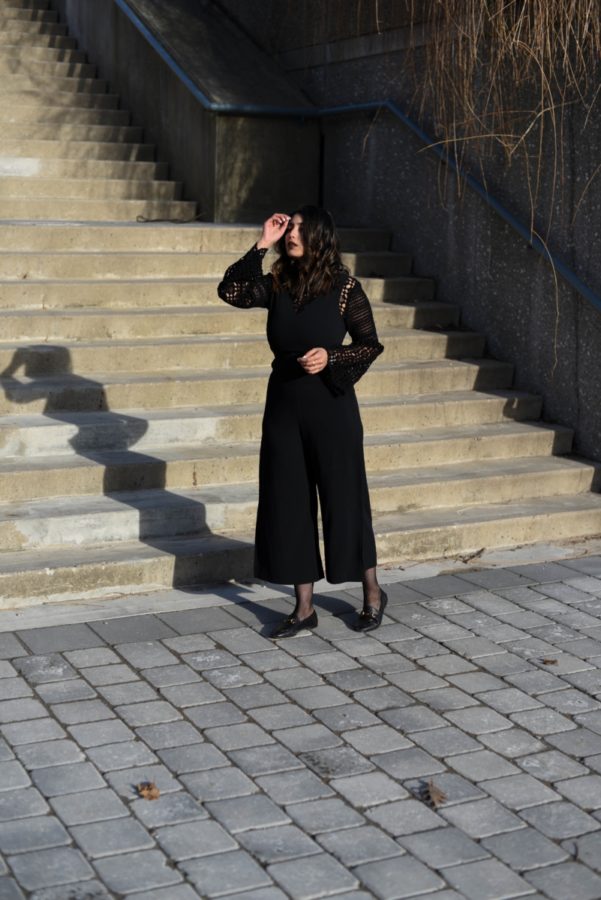 Jumpsuit: Club Monaco; Top: Topshop; Shoes: Gucci; Heartbeat Bracelet & Rings: Cyntia Miglio
I've been in fashion for years now, so a lot of the times, I'm surprised when someone asks me a question that in my head seems so obvious. It's not until I remove myself from the situation that I realize how far from obvious it is. When you're constantly surrounded by people who do the same thing, you start to assume that everything is transparent, but to outsiders, it's not. For example, I've had to explain to my friends how I make money. As you all know, I'm an open book. So for transparency's sake, I want to dedicate today's post to everything you need to know about sponsored posts.
1. What is a sponsored post?
A sponsored post is when a brand pays an influencer or celebrity to post about their products. This can be for a campaign, or for a more longterm arrangement. It's the same concept as advertising in a magazine.
2. How do you decide how much to charge for a sponsored post?
To be completely honest, I had no idea that I could even make money off of my blog until I signed with my agency. They set a rate for me that they felt was suitable, which has since increased based on following and interaction. In general, you set a rate based on what others are charging, I find this is a good resource.
3. Are all your posts sponsored?
Not at all. My work is a mix of about 40% sponsored, and 60% not-sponsored.
4. Doesn't it take away from authenticity?
It can, depending on how you're going about doing things. I'm sure you've all seen those hair pill/waist trainer selfies, or better yet this gem from Kylie Jenner. I'm not saying that these products don't work, I'm saying that it's obvious that these brands have paid influencers money to take that picture. What makes my blood boil is when an influencer creates content without putting any thought into it, just for the money.
But, if you're working with a brand that you genuinely love, and creating content that you're passionate about, I don't think it takes away from authenticity at all. For example, this year, I'm working with YSL beauty, a brand that I'm crazy about. As a longterm business strategy, it's unwise to take on work that you're not passionate about, even if it's for a pile of money. Your audience will stop trusting you, which will, inevitably, lead to a loss of trust and authenticity.
PS- for those of you who love the heartbeat jewelry I'm wearing, Cyntia Miglio is offering 15% off with the code 'MYBEATS.