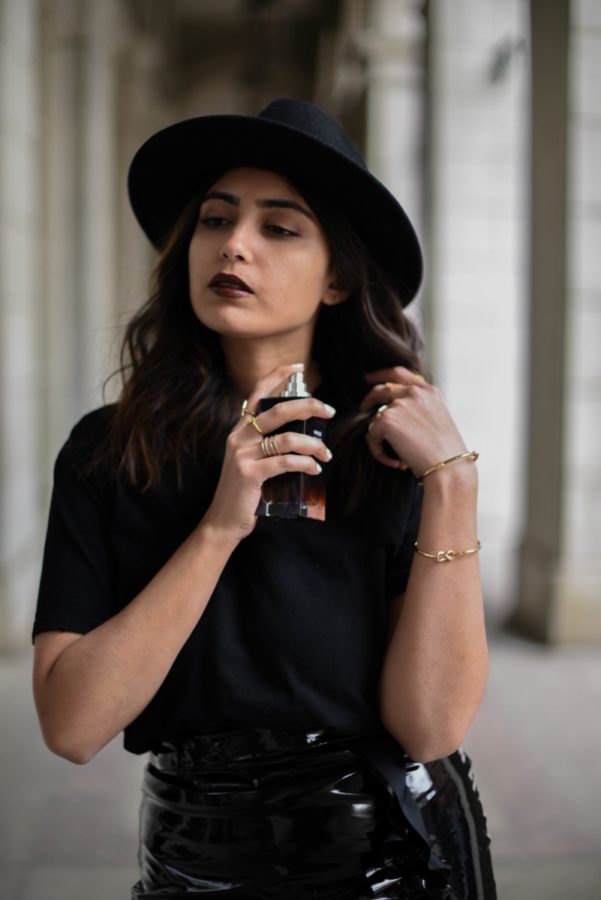 Skirt: Topshop; Top: Topshop; Jacket: Zara (similar here and here); Boots: Alexander Wang; Hat: Club Monaco (similar)
Scent has played a very important role in my life. I remember sneaking a spray or two of my mom's perfume when I was little, and then my dad's because clearly I was ahead of my time in terms of androgyny. Some of my most potent memories are associated with smell. Like how my mom would always wear Paloma Picasso when getting ready to go out. Or the smell of rain on grass always reminding me of home.
When I first smelled Vinyle by YSL, I knew it was special. Something about it evoked the feeling of independence and strength. Although I still love so many of my perfumes that it's difficult to commit to just one every single day, Vinyle will most definitely be my perfume of choice when I want to feel powerful.
How about you guys? Do you have scents that you associate to particular memories? And do you have a signature scent? Most importantly, what is your favourite perfume at the moment?