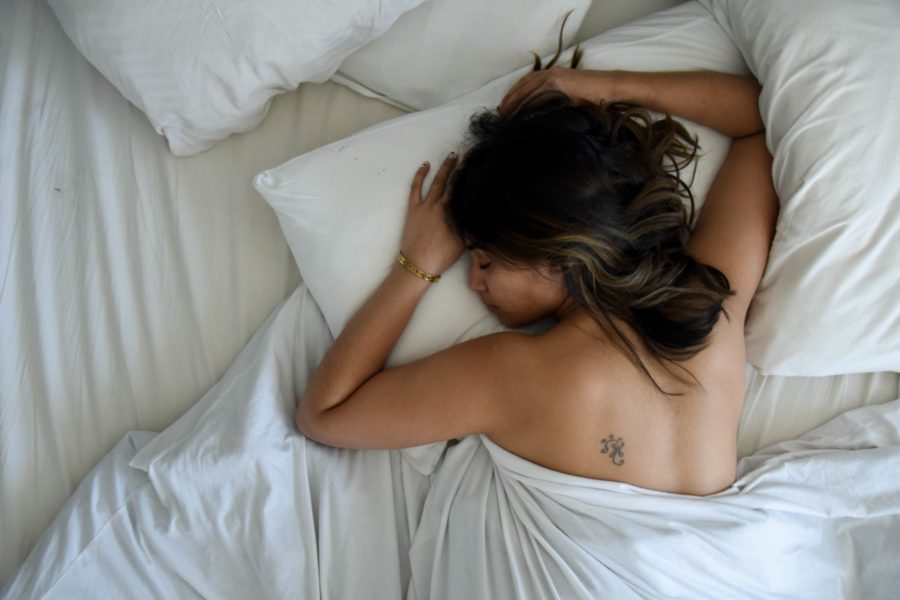 I'm going to start this post with an embarrassing confession. Until recently, I slept on a 15 year old mattress. Yup, that's right, fifteen. It was basically an antique, and not in a good way. Not to sound like a complete grandma, but obviously back was killing me. I would look forward to traveling so I could sleep on comfy hotel beds and my bedroom back home while visiting my parents. Obviously this was no way to live. This year, one of my resolutions was to make my apartment a home. While I'm in the middle of redecorating my living room (reveal to come), I knew I had to do something about my mattress situation. So I partnered with Casper for a new mattress.
Sleep is a thing we take for granted, so I never really gave it much thought. However, after getting my new mattress, sleep became a luxury. I started looking forward to climbing into my bed at night, and sometimes even using it as my office. Casper has completely changed my outlook on sleep and comfort. I may or may not be the lunatic who asks friends to go lie down on her mattress when they visit. The memory foam totally moulds to my body without making me feel like I'm stuck to my mattress. It's just completely changed my life.
After my experience with Casper, I've started to think of my bedroom as a sanctuary. I've discovered a newfound appreciation for a good night's sleep. It has quite literally transformed my life. Nowadays, I'm full of energy and back ache free when I start the day. So if you are not yet the owner of a great mattress, I recommend you pay Casper a visit.