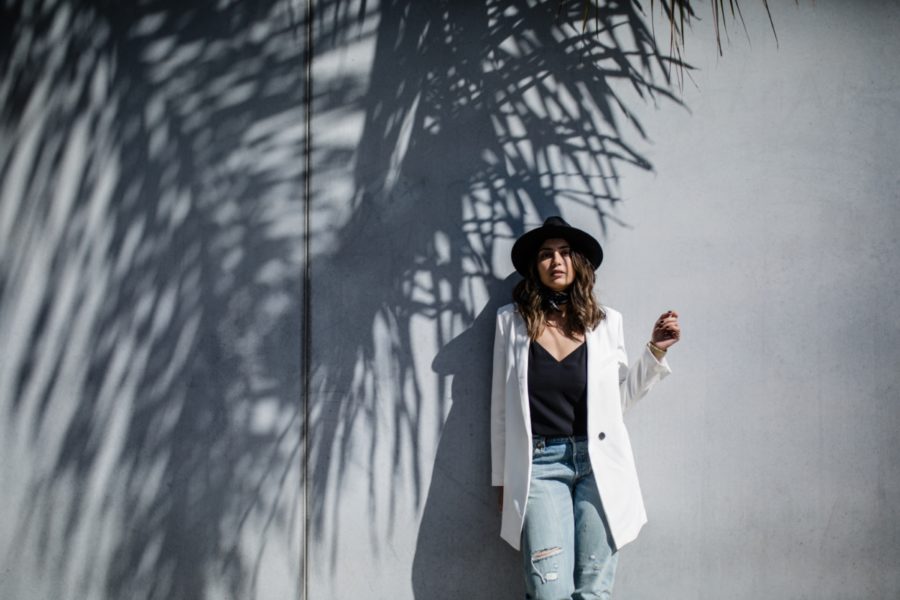 Shoes: Nike; Jeans: Levis; Hat: Club Monaco (similar); Blazer: Zara (similar)
If you follow me on Instagram, you'd have seen that I'm keeping busy in LA. While most of my trip has involved eating my weight in doughnuts, I'm really enjoying spending time in the sun. It's nice to be able to walk outside without the inevitable feeling of cramped shoulders from the unrelenting wind. I think because of the sun, people in LA are a lot more laid-back than the East Coast. Of course, this isn't the case in all of LA (*ahem* Beverly Hills), but I do like how people walk around in athleisure.
Although it isn't a walking city, my Nikes were the perfect choice for a casual day out. The ones I'm wearing are the 2017 Vapormax which are available in Nordstrom. They don't lie when they say they're light as air, you'd be hard-pressed to find shoes more comfortable!