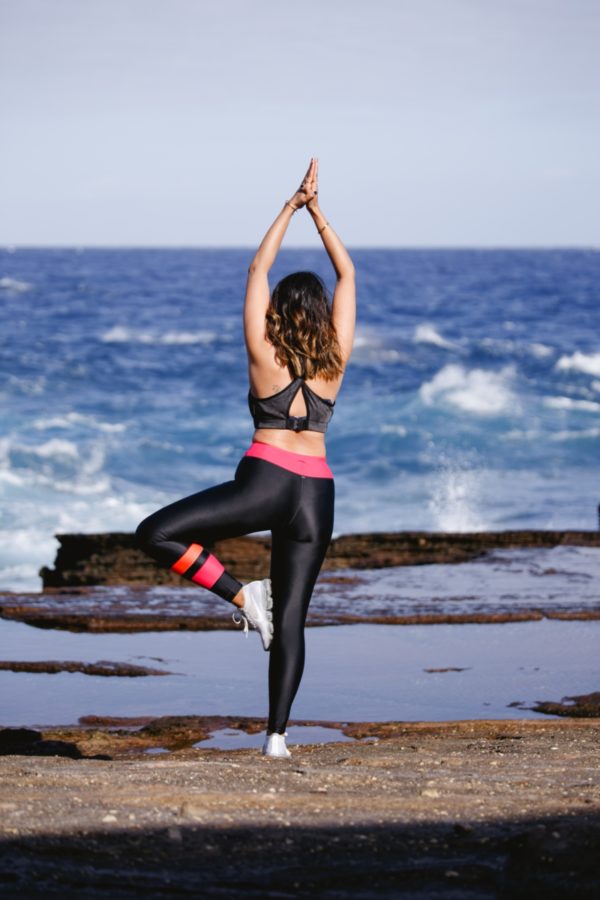 Most of you already know that one of my major goals this year was to get back on track with health and fitness. It wasn't just because I'd gained weight, it because I was unhappy with my overall state of being. Last year, I found myself getting sick nearly every month and I was sick of it. I knew that in order to address the problem, I'd have to change my lifestyle.
So on January 1st, I did a 21 day cleanse. During this time, I cut out wheat and processed sugar and saw incredible changes in my body. I also began taking my workouts seriously. Since then, I've just kept riding on that initial momentum to make fitness my main priority. While at home in Toronto, I work out and eat clean, but while traveling, it's all about moderation. I would try to balance out a particularly heavy dinner with an acai bowl for breakfast while in Hawaii.
However, I think the way we dress makes a huge impact on fitness. It's so important to find workout clothes that are both comfortable and stylish. For my trip to Hawaii, I knew that I would be spending time in and outside the water, which is why I love the Cayo Leggings. Since it's from a fast-drying material, I was able to hop in and out of the water without worrying about changing my clothes. I paired it with the D-Cup bra.
While I still have a long way to go, I'm proud of the progress I've made. I'm proud of myself for making positive changes to my life and sticking to them. And while I may not look the way I want to (yet), I'm proud of what I have.
Photography by Sweet Escape