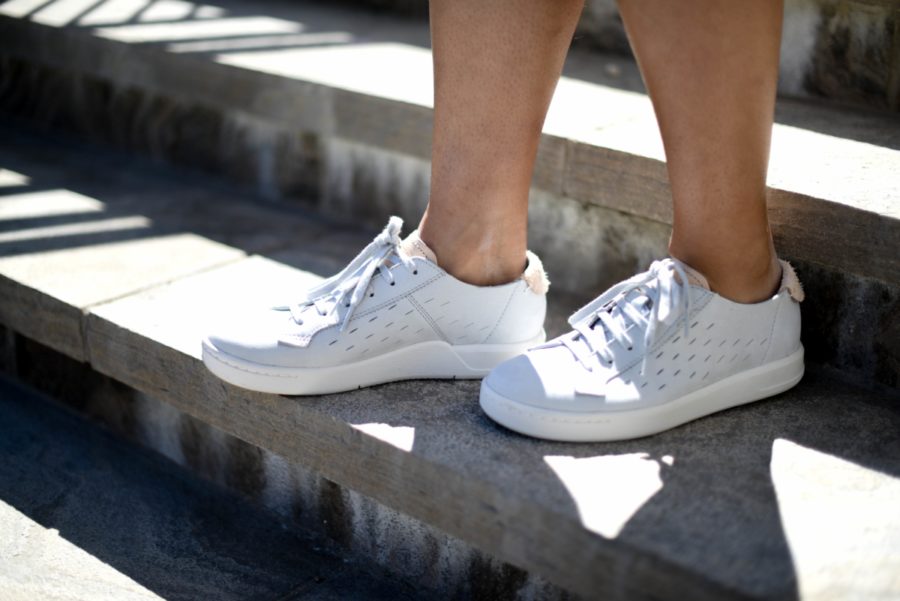 Sneakers: ohw?
One of my most vivid memories is from my first day 9th grade. I walked into my new school wearing a white and blue pair of Phat Farms, what I considered to be incredibly cool back then. Although I have since retired my godawful Phat Farms, my love affair with sneakers never withered. It's been 10 and a half years since my first day in 9th grade, and yet, sneakers are a part of my everyday uniform.
I've always been someone who believes that style and comfort can go hand in hand. It's unsurprising then, that I own more pairs of sneakers than I do heels. Also unsurprising is the fact that I'm always on the hunt for cool new sneaker brands. My newest discovery (and/or obsession) is a brand called ohw?
The UK-based brand focuses on trend-driven, yet simple designs, something which is totally up my alley. What I found particularly interesting about the brand is that they don't outsource manufacturing. Instead, their sneakers are manufactured in their very own third generation family owned factory in China.
Initially ohw? just produced men's sneakers but have recently forayed into women's sneakers are well. And of course, I'm so glad they did because these grey sneakers have quickly become one of my favourites. They're classic enough to wear with just about anything in my wardrobe, with detailing that makes them unique.