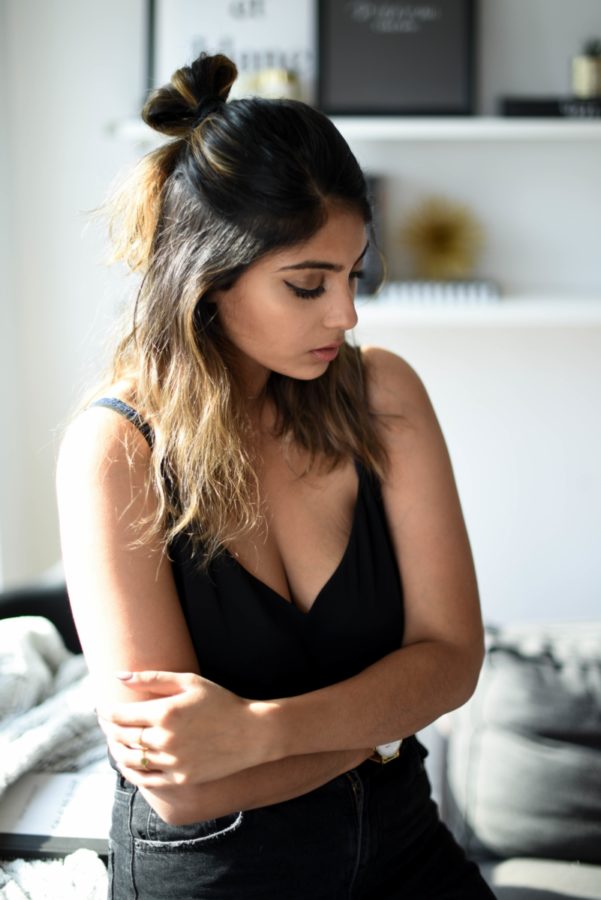 Foundation: Laura Mercier; Bronzer & Highlighter: Smashbox Contour Trio; Lashes: Ardell; Liquid liner: L'Oreal; Lipstick: Smashbox; Hairspray: Oribe
The first time I ordered from Amazon was when I was in school in London. I was living in student residence, it was June, and there was no AC. While lying in my own pool of sweat, I had the good sense to order a fan from Amazon. It arrived in 2 days, and ever since then, I have been a loyal customer. So, you can imagine my glee when I was asked to become a member of the Amazon.ca Associates program.
I'm not the most patient person. I hate going to the mall and searching for things that I could get from the comfort of my couch. So when it comes to beauty, I shop online. While usually I'm the most low-maintenance person when it comes to beauty, dressing up for a night out is always fun. Above, I've linked to my favourite beauty finds which can all be found on Amazon. Enjoy!