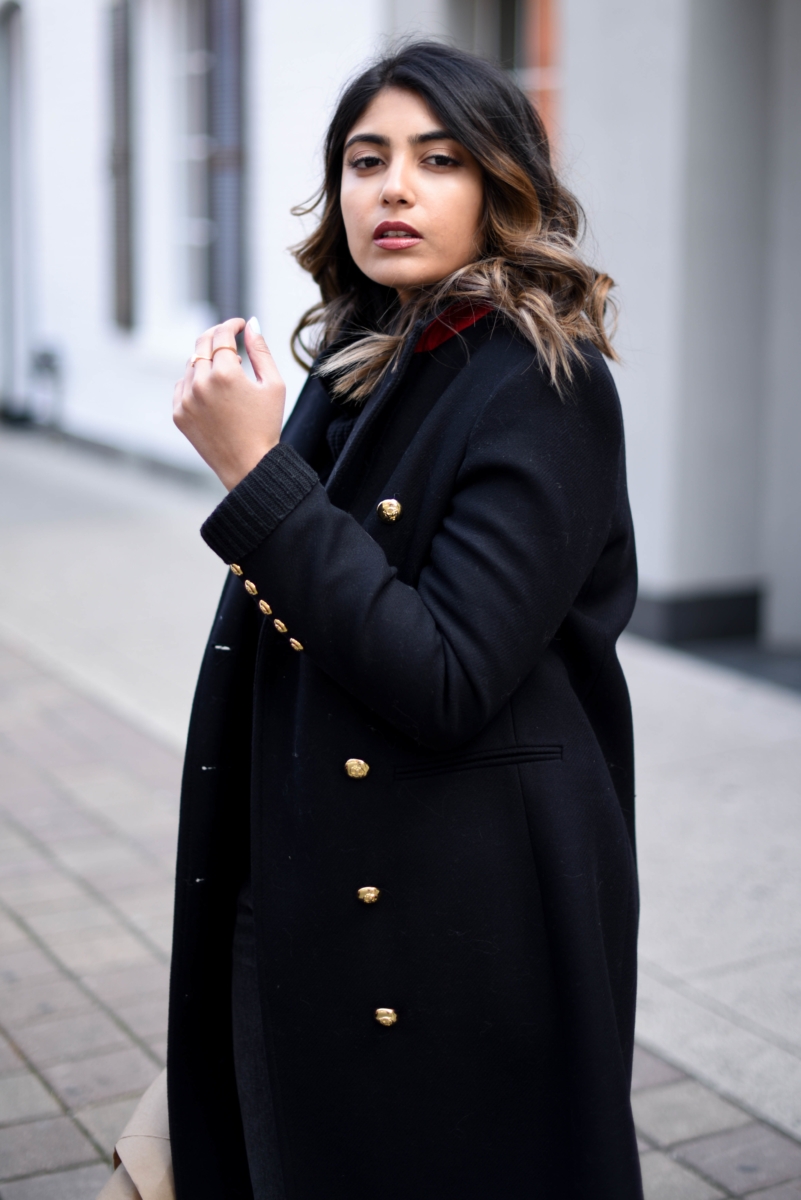 Sweater: Aritzia (similar here and here); Jeans: Zara (similar here and here); Jacket: Zara (similar here and here); Shoes: Alexander Wang
Change can be a daunting thing, especially in the realm of blogging. Last year, I tweaked my editing style a little, and I remember constantly worrying that people would hate it. So much so, that I put it off for about 3 months. But the thing is, as a creative, as soon as I get bored of something, I can no longer pour my soul into it. This started happening with my style. I've been a minimalist, through and through, for the past couple of years. But suddenly I felt myself gravitating towards pieces with interesting details. Or, dare I even utter the words, a print. The thing is, I've curated a wardrobe of very simple pieces. In fact, I think I have 4 variations of the same grey turtleneck. However, after years of the same wardrobe, I got bored.
At first, I kept asking myself if I was even allowed to feel bored. If I was allowed to eye a top with ruffles. I'd been in a committed relationship with minimalism for 2 years. How could I possibly distance myself from it? What would people say? Would it take away from my credibility? Then, I realized that minimalism isn't my boyfriend and I'm allowed to 'cheat' on it. I began to face the stark reality – I'd outgrown pure minimalism – at least for now. So I began adding pieces to my wardrobe that inspired me – minimal, but with a twist. I also began to experiment with new shoot locations.
This whole experience got me reflecting on something very important. I began blogging because it gave me creative freedom. Because it allowed me to express myself without the constraints of someone else's rules. When did I start pigeonholing myself? And as much as I love my readers, when did I become afraid of what they thought? My goal here is to inspire you, which I can only do if I feel inspired myself. So, if you notice small maximalist details being infused into my minimalist wardrobe, now you know the story behind it. What are some things you do to stay inspired? And have you ever been afraid of change?