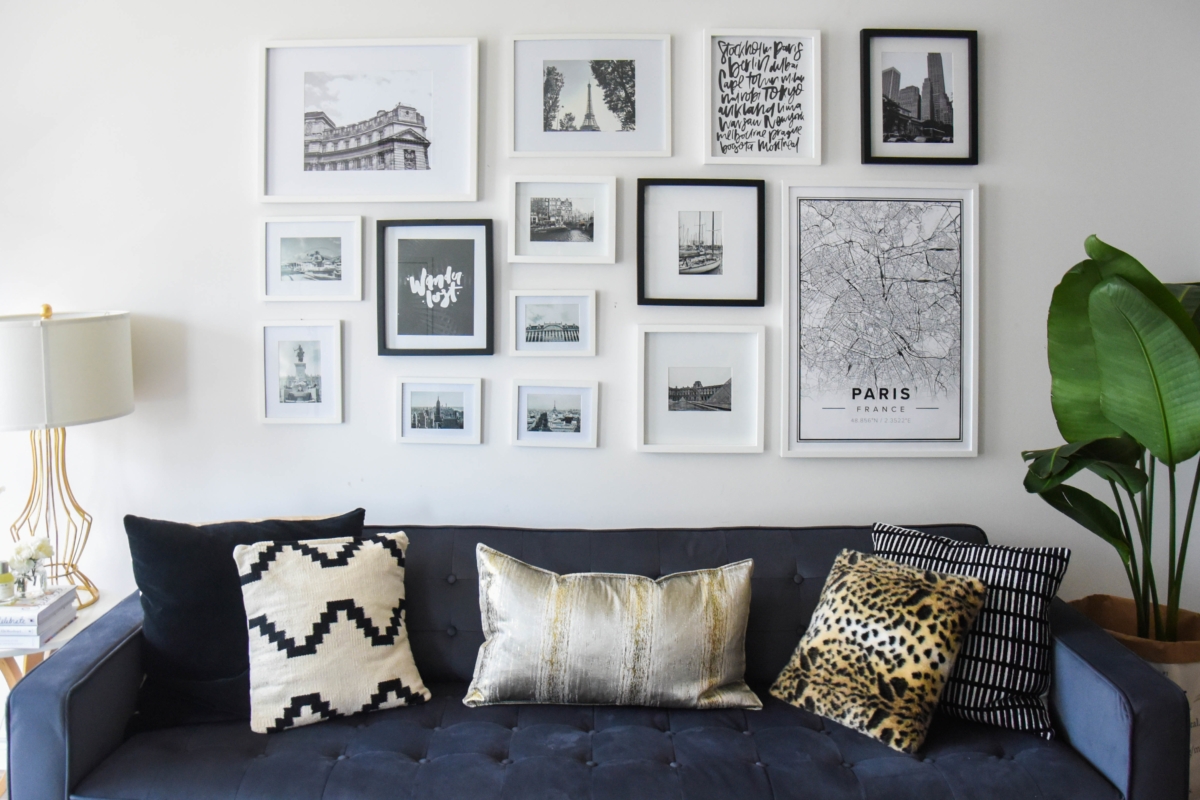 I moved into my apartment a little over 3 years ago, right after graduating. I'd always dreamed of having a beautiful apartment, but it just wasn't my priority. Until recently, literally all my furniture was from Ikea. However, last year, I grew sick of coming home to an apartment that didn't feel like it was truly mine. As much as I love to travel, I'm also a total homebody and spend a ton of time in my apartment when I'm in Toronto. So obviously, I wanted to come home to a place I was proud of!
That's when I turned my den into a walk-in closet. Since my closet renovation went so well, I decided it was time to make my whole apartment more 'adult'. This meant I had to tackle the biggest space first: the living room. I foolishly thought it would only take a couple of weeks to redecorate, I mean, it wasn't like I renovating. Warning to those who are thinking of redecorating: that thought was so stupid that it doesn't even qualify as a thought.
Truth is, redecorating takes time. Firstly, it takes time to find all the right pieces that work well together. Secondly, it takes a lot of effort to make sure everything fits within your budget. And lastly, it takes both time and effort to do all the handiwork that comes with a redecoration project. For example, never in my life did I think that a gallery wall would be laborious, but it was. It took several tries, misplaced holes in the wall, and a couple of broken nails. It also took a lot of time to mount the floating shelf. We encountered some unexpected concrete, and ended up purchasing three different drills, #TrueStory. That being said, this was my first major interior project, so there was definitely a learning curve involved. After weeks of hard work, I'm so glad that I finally have a home that is exactly what I'd envisioned.
A huge thank you to the wonderful brands I worked with for helping me bring this project to life. Direct links to the sources I used can be found below.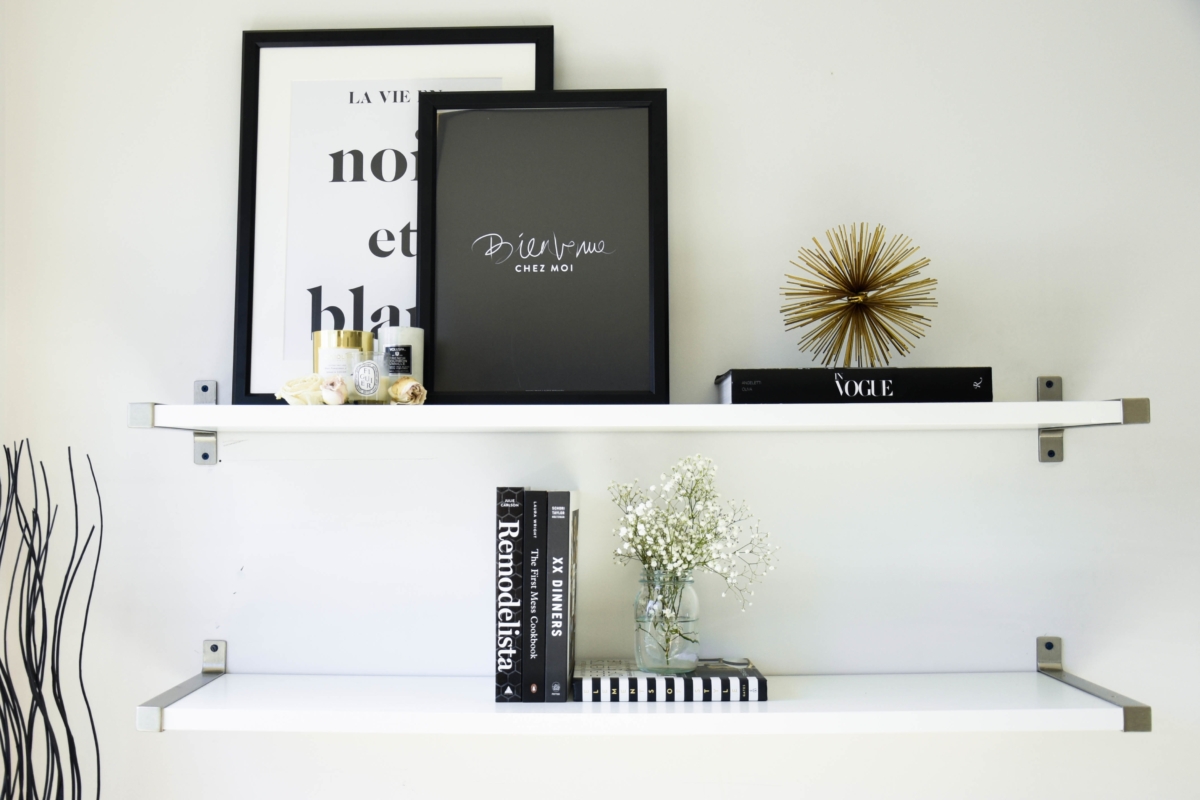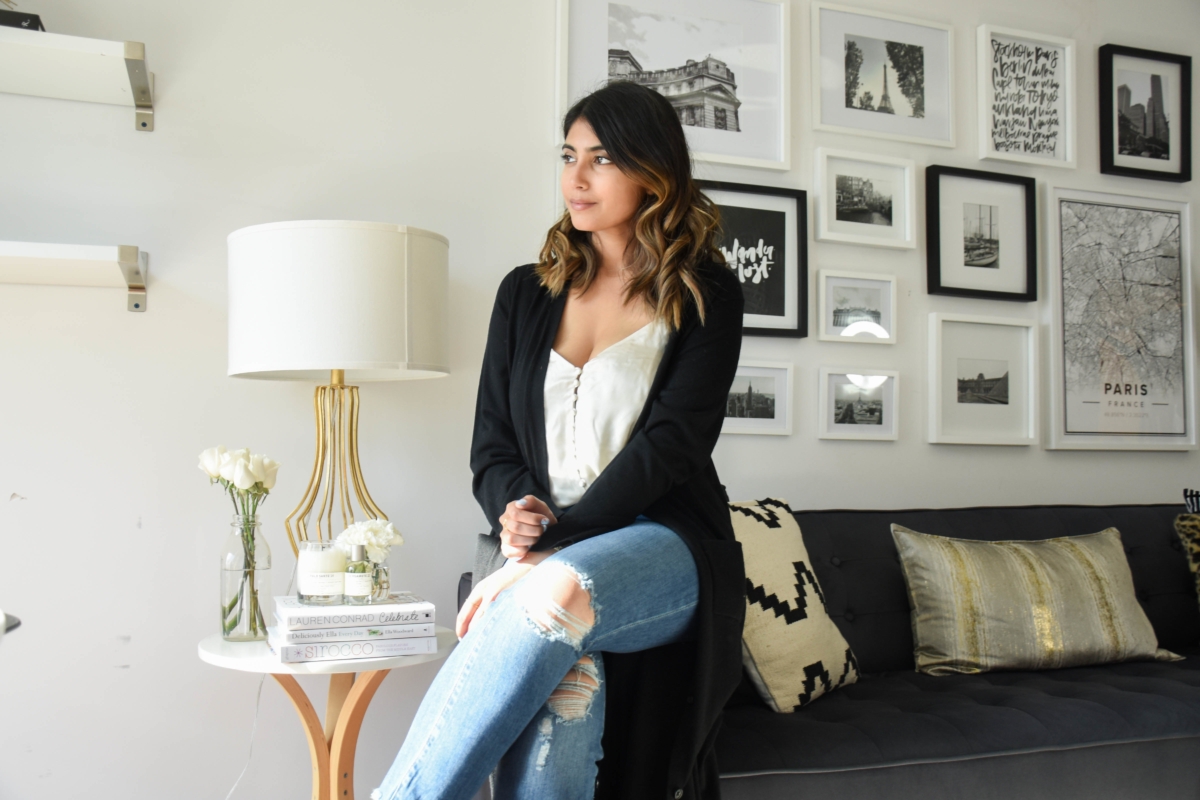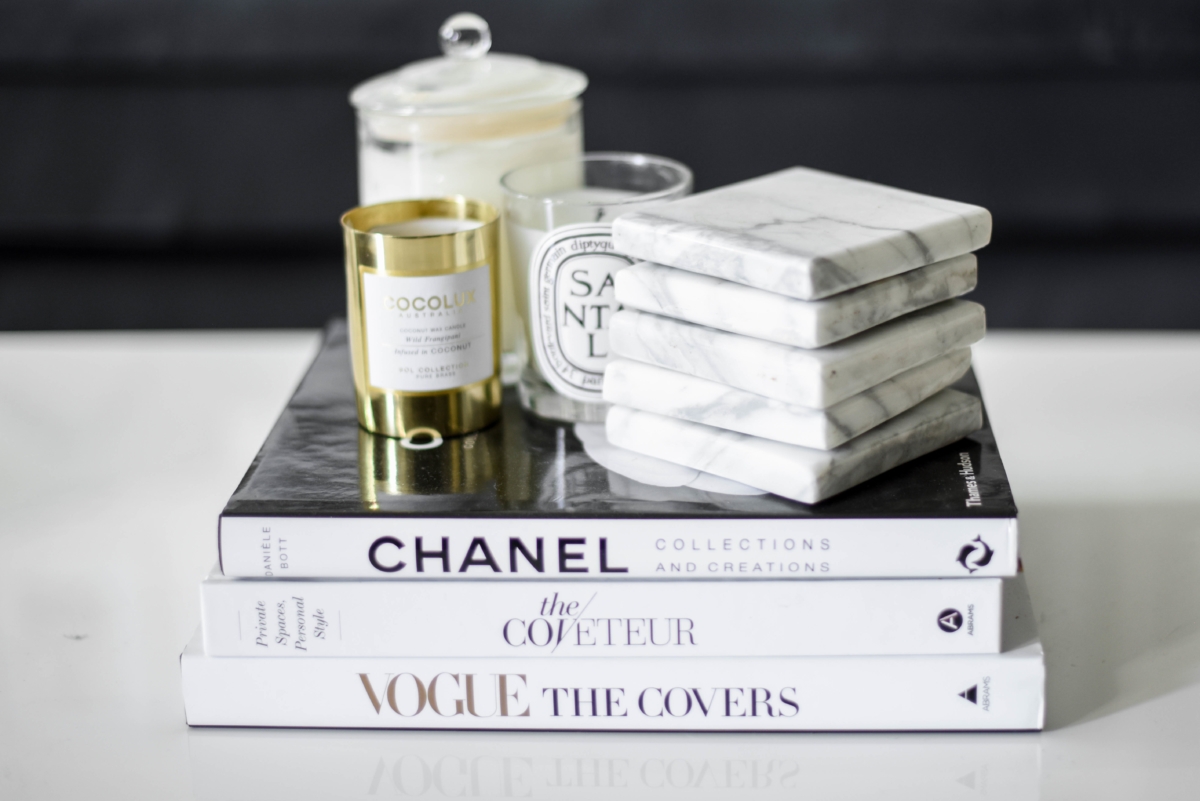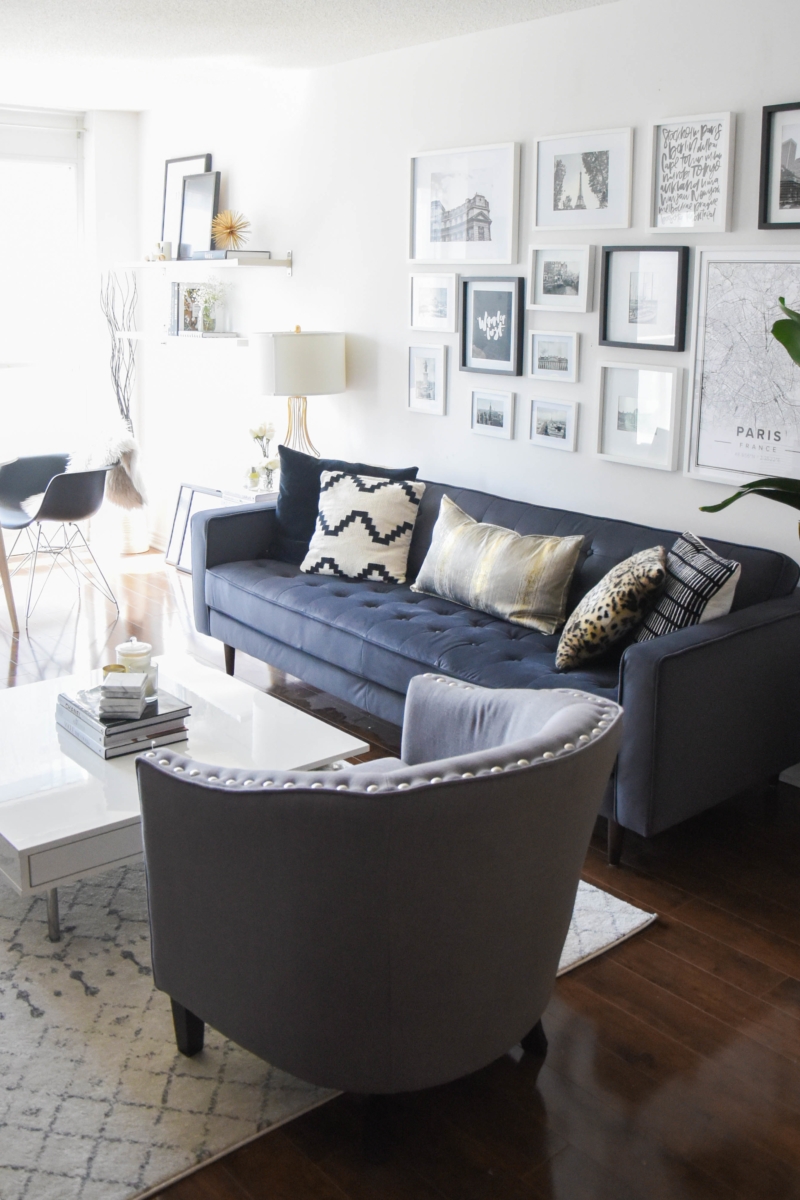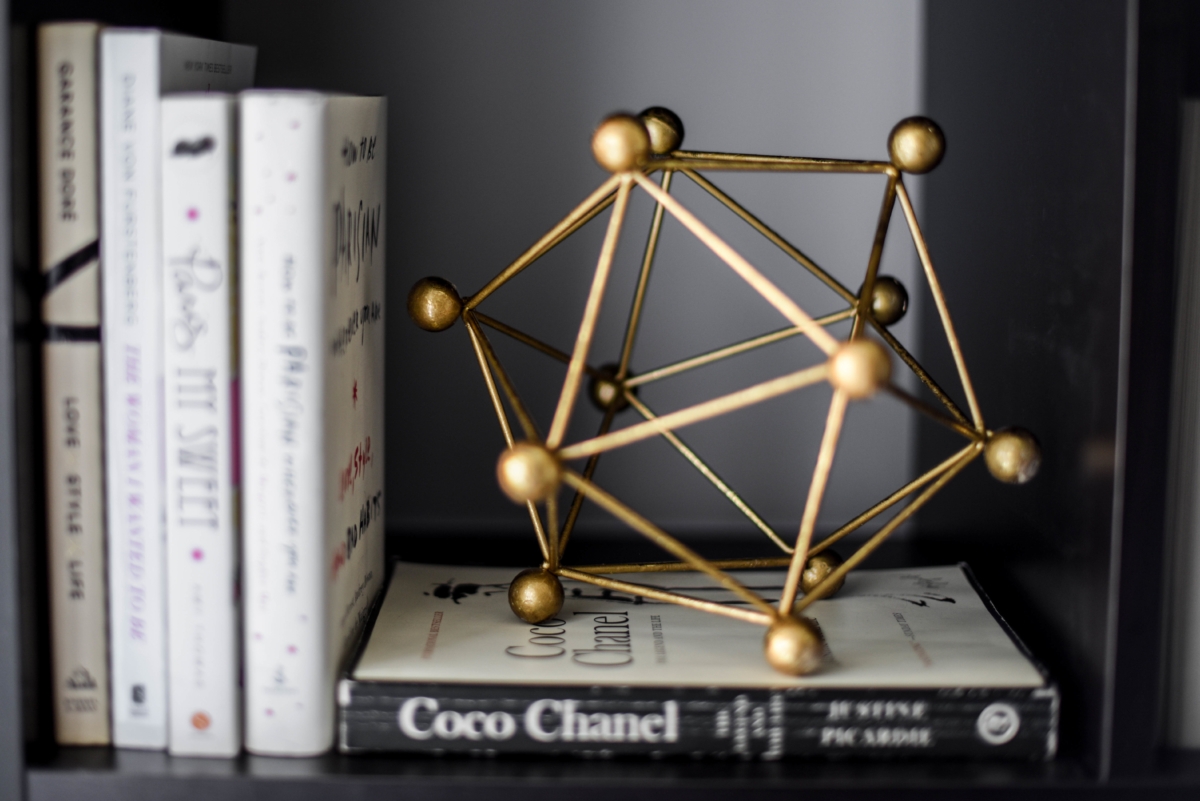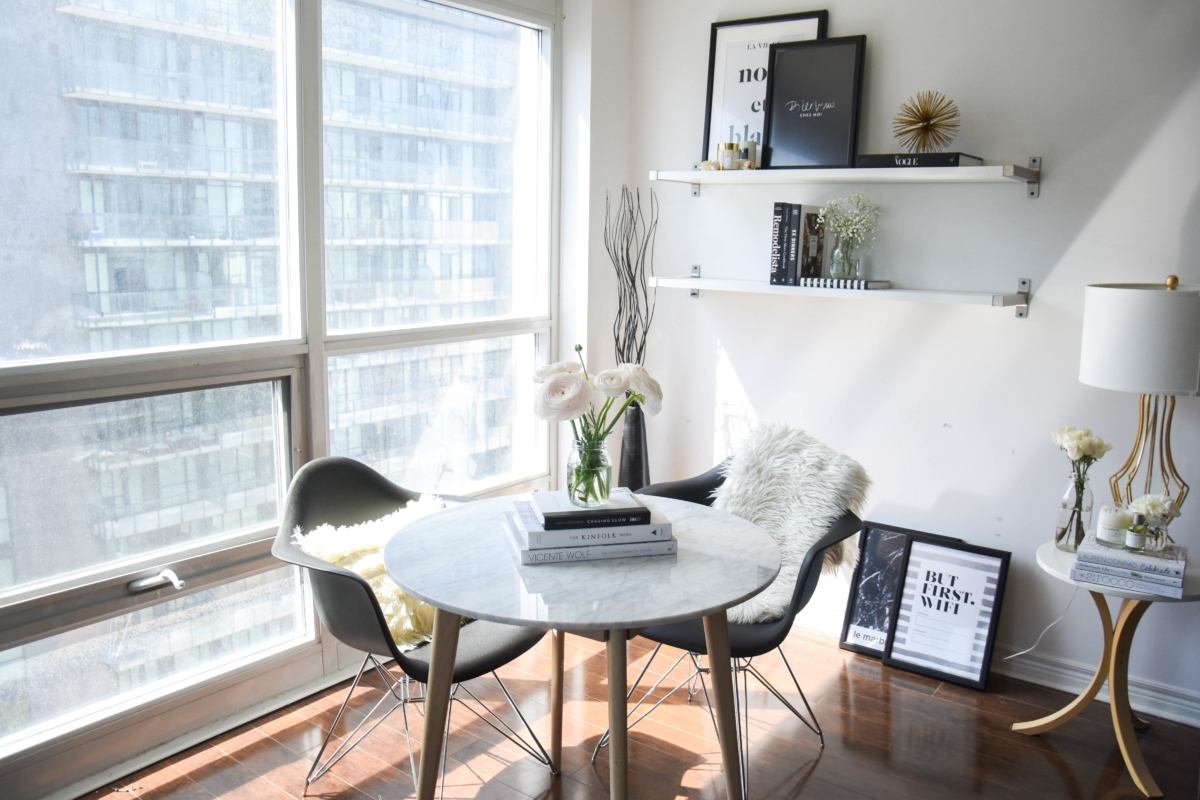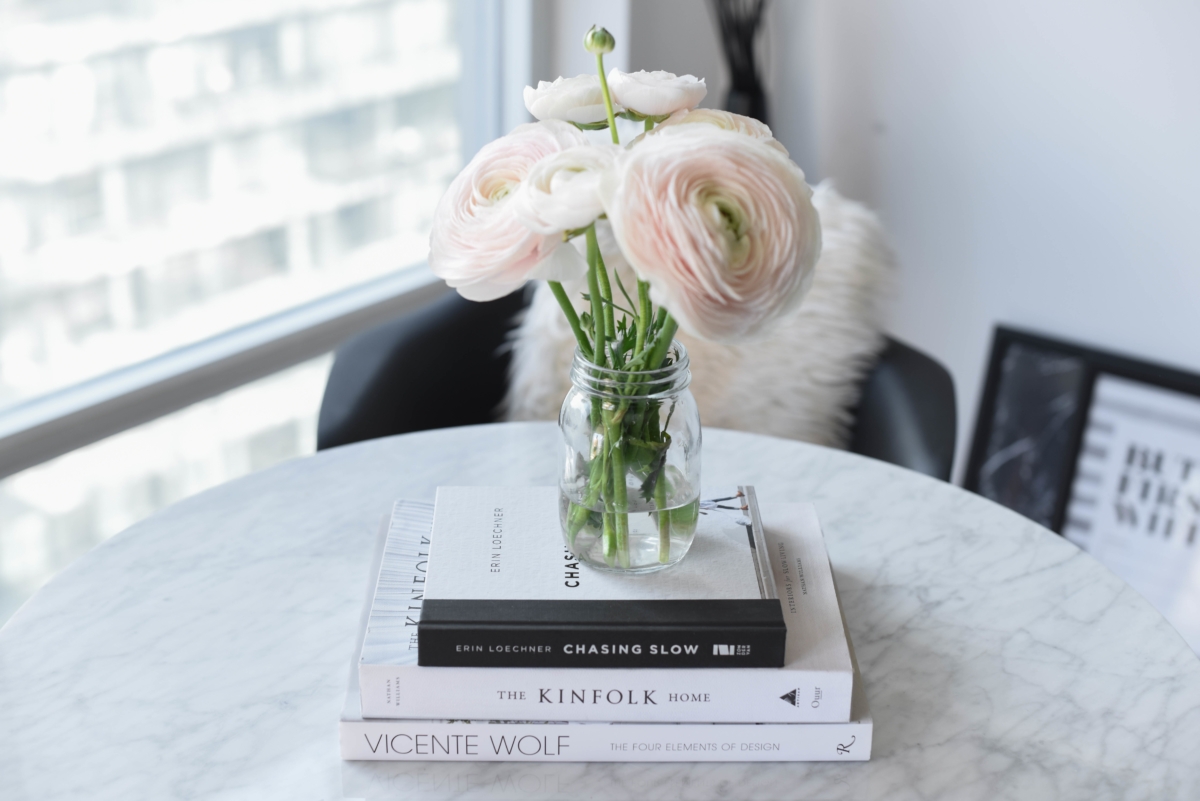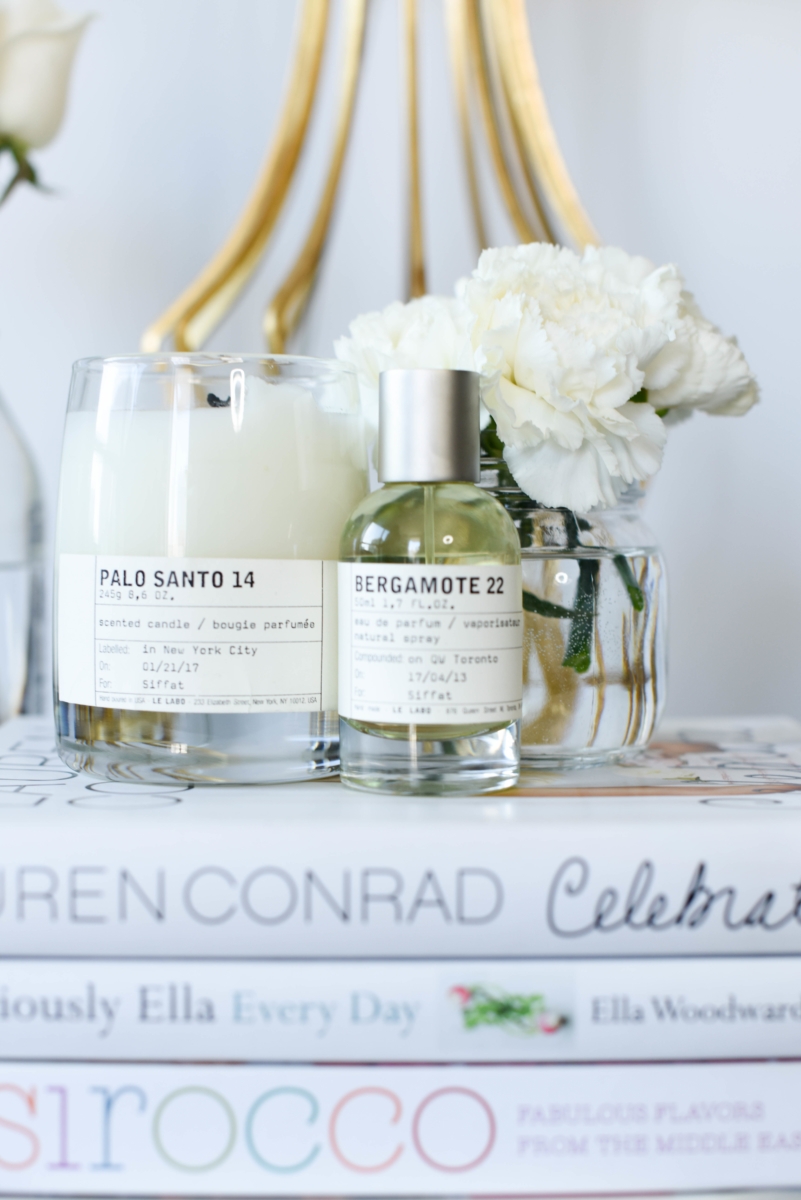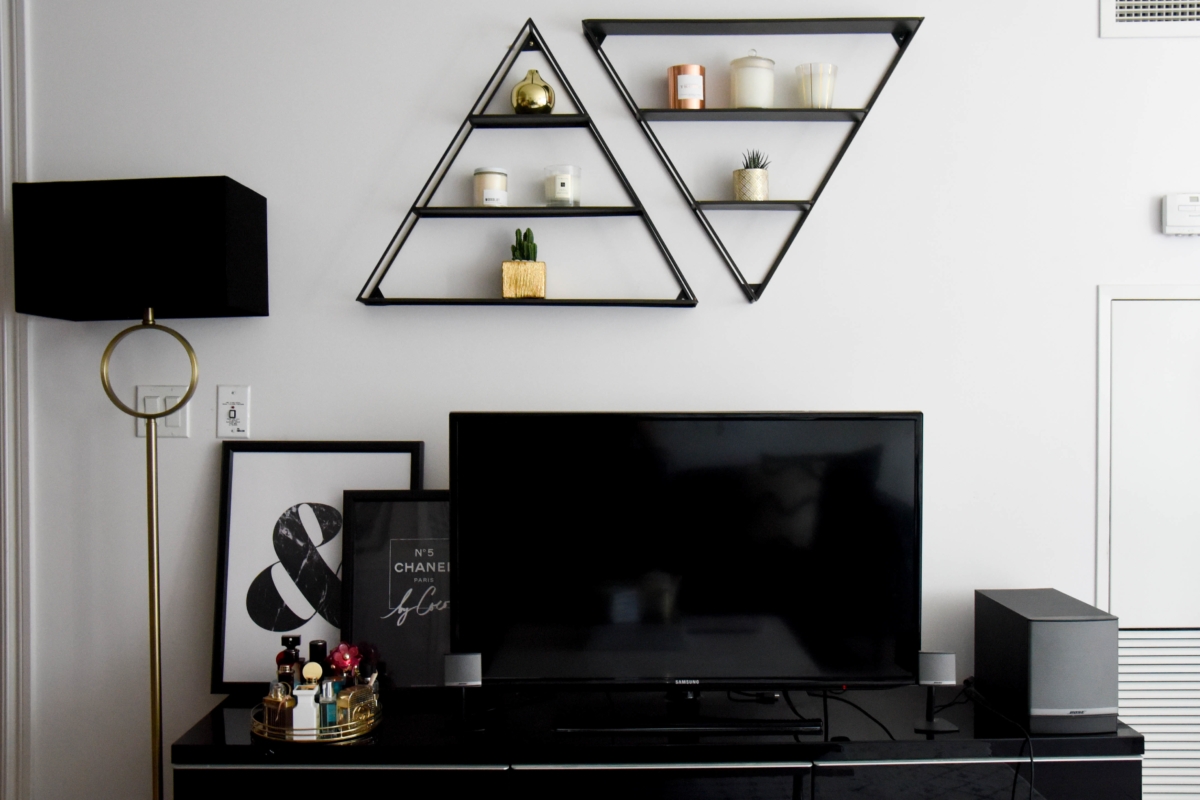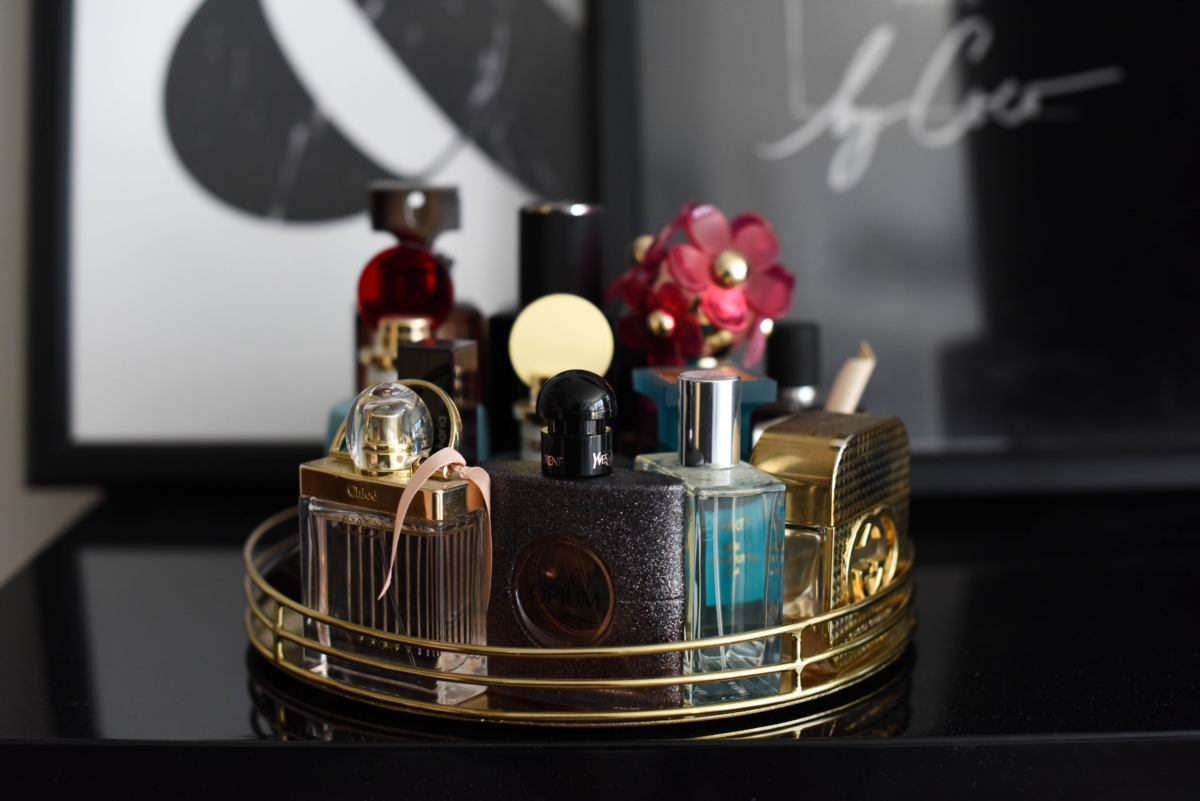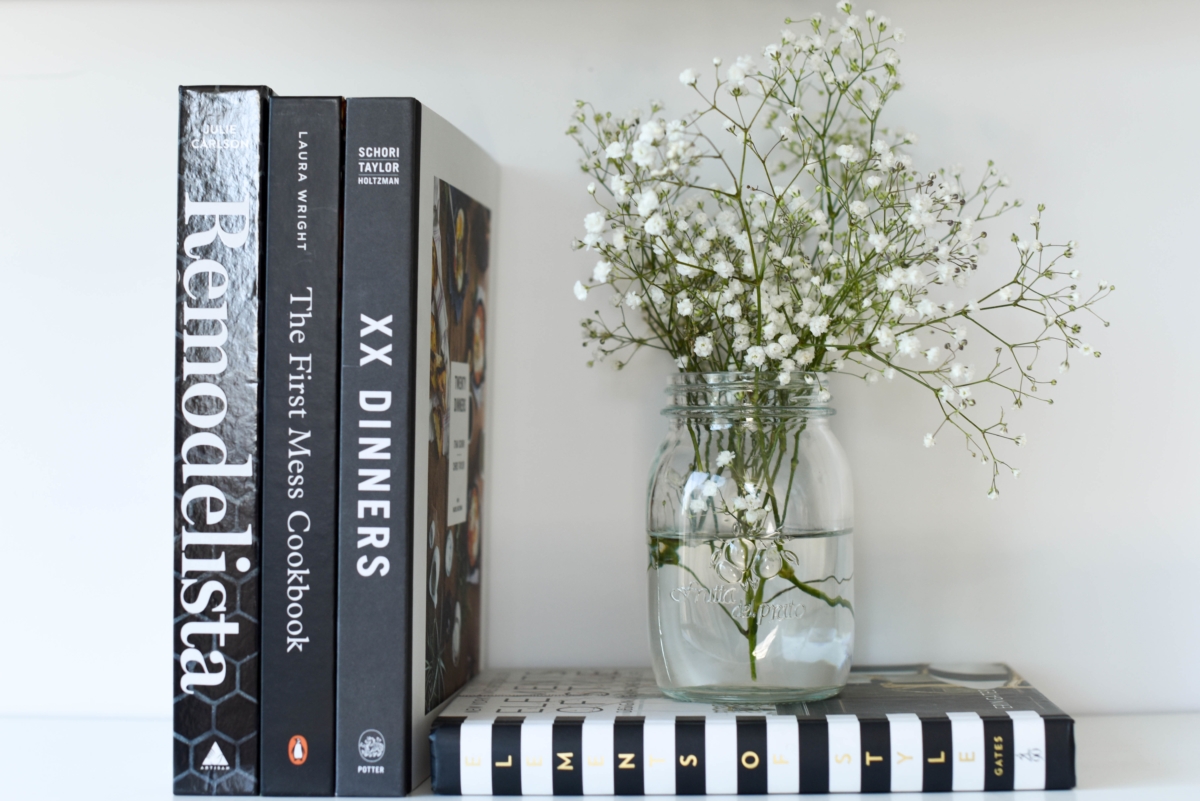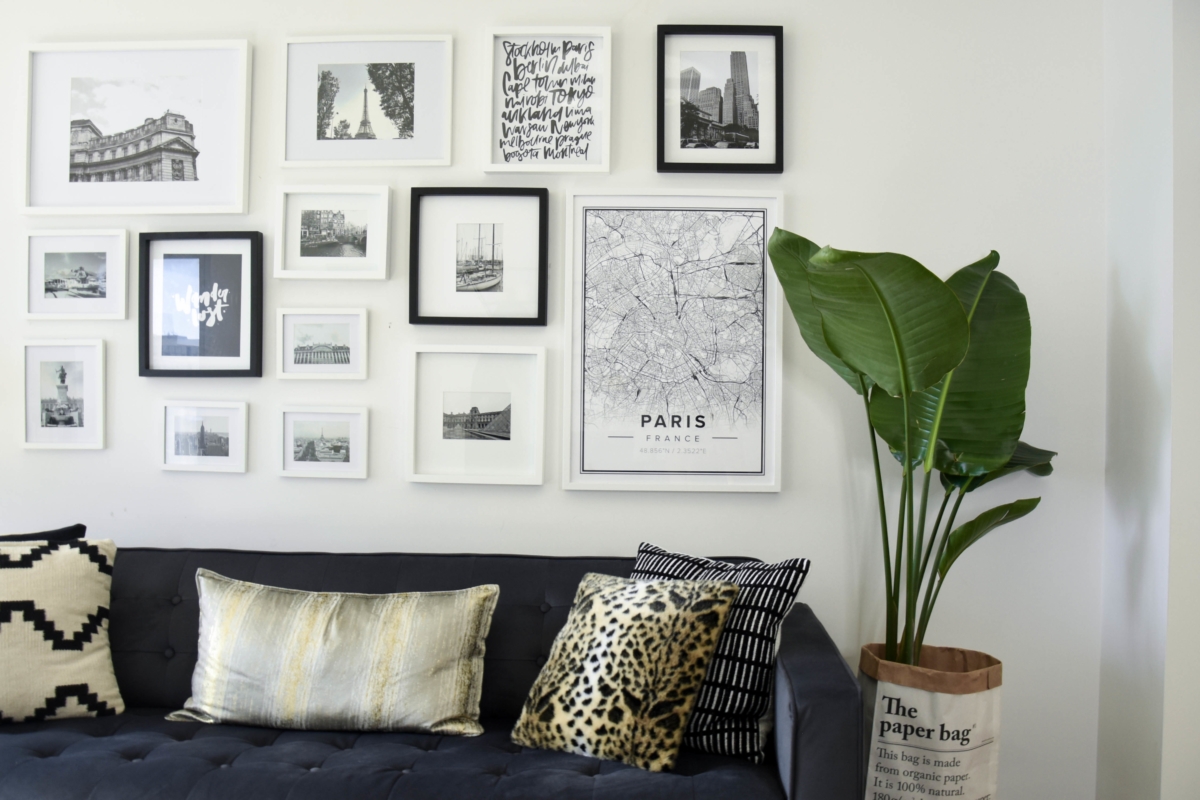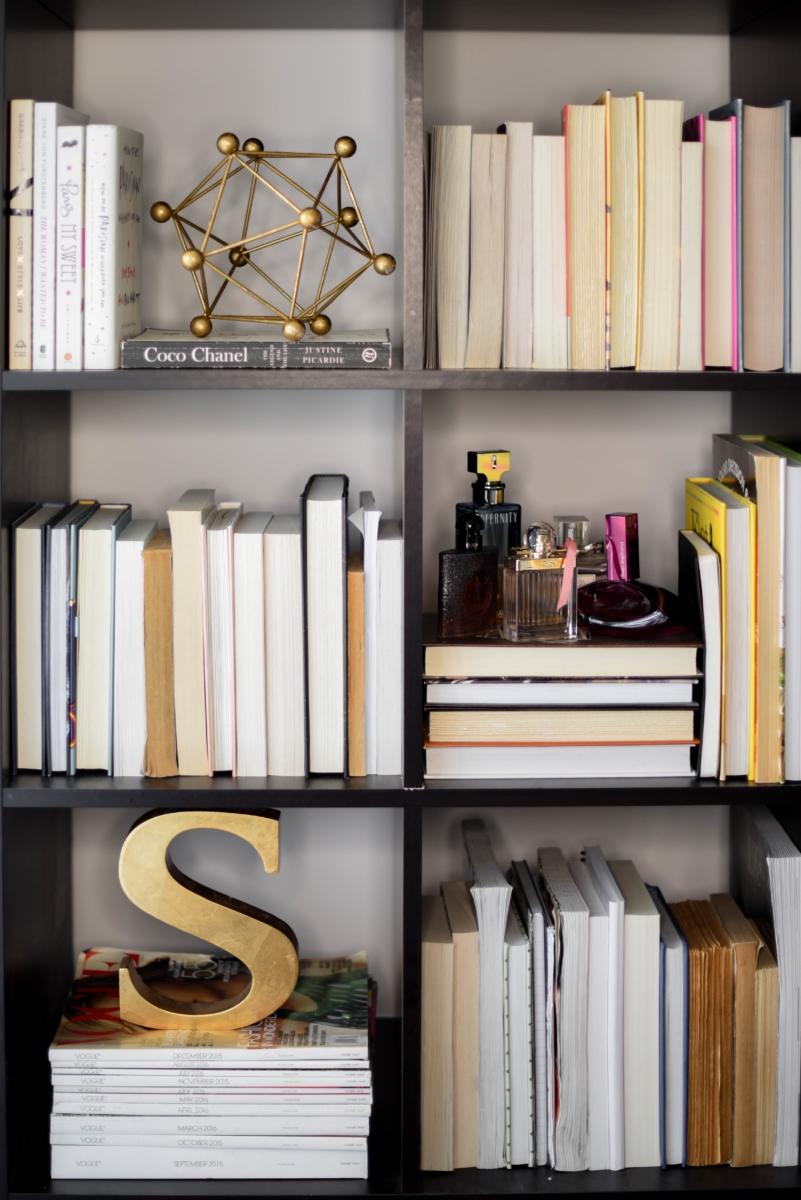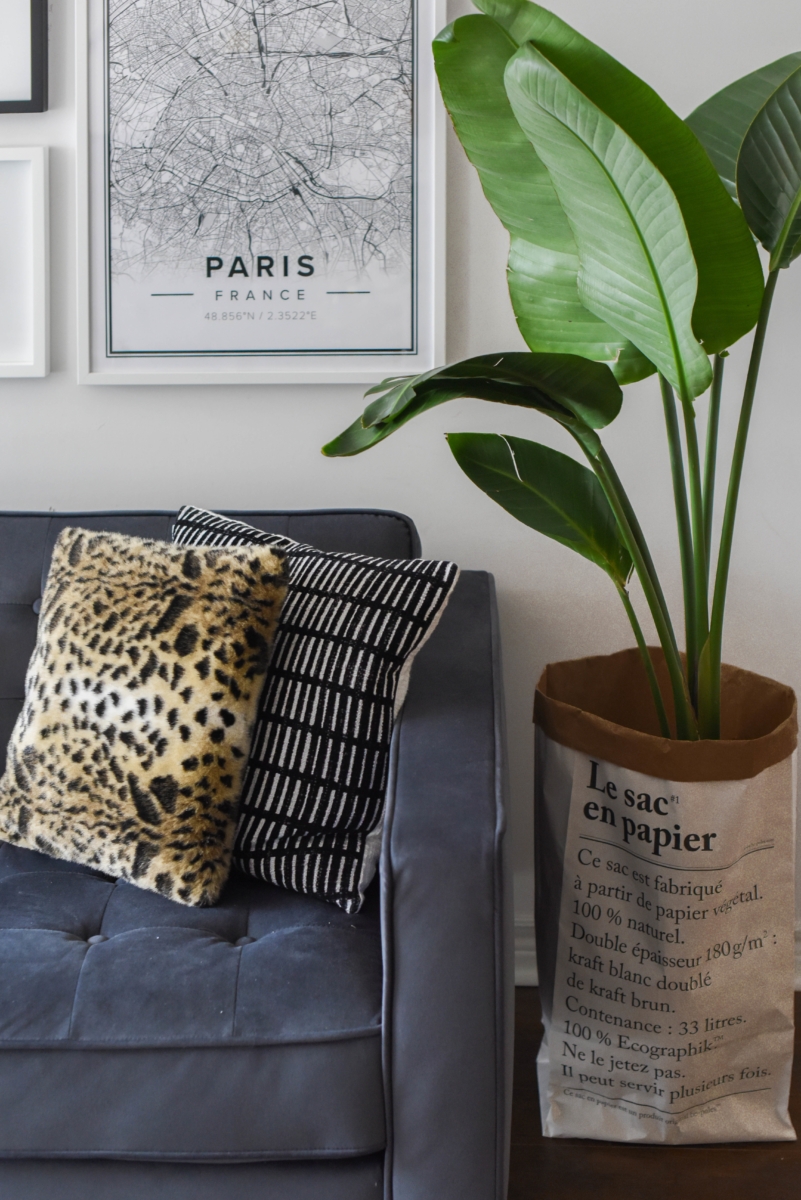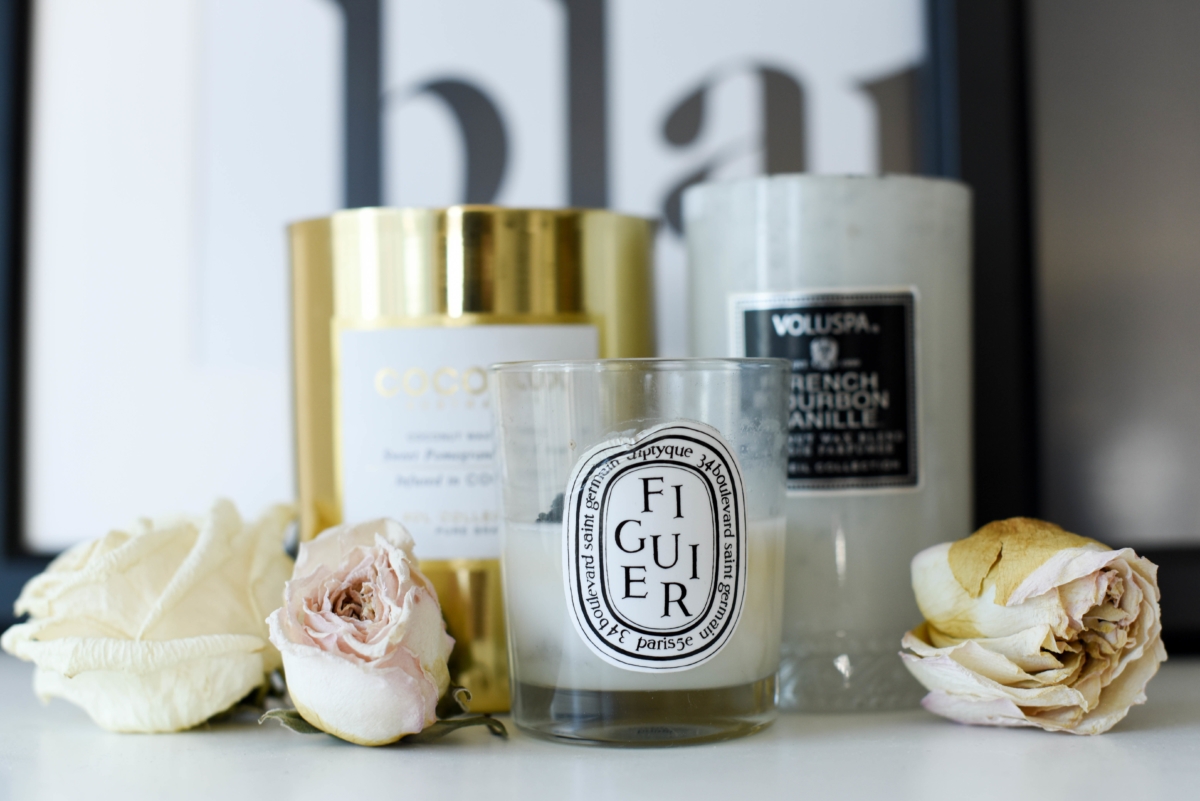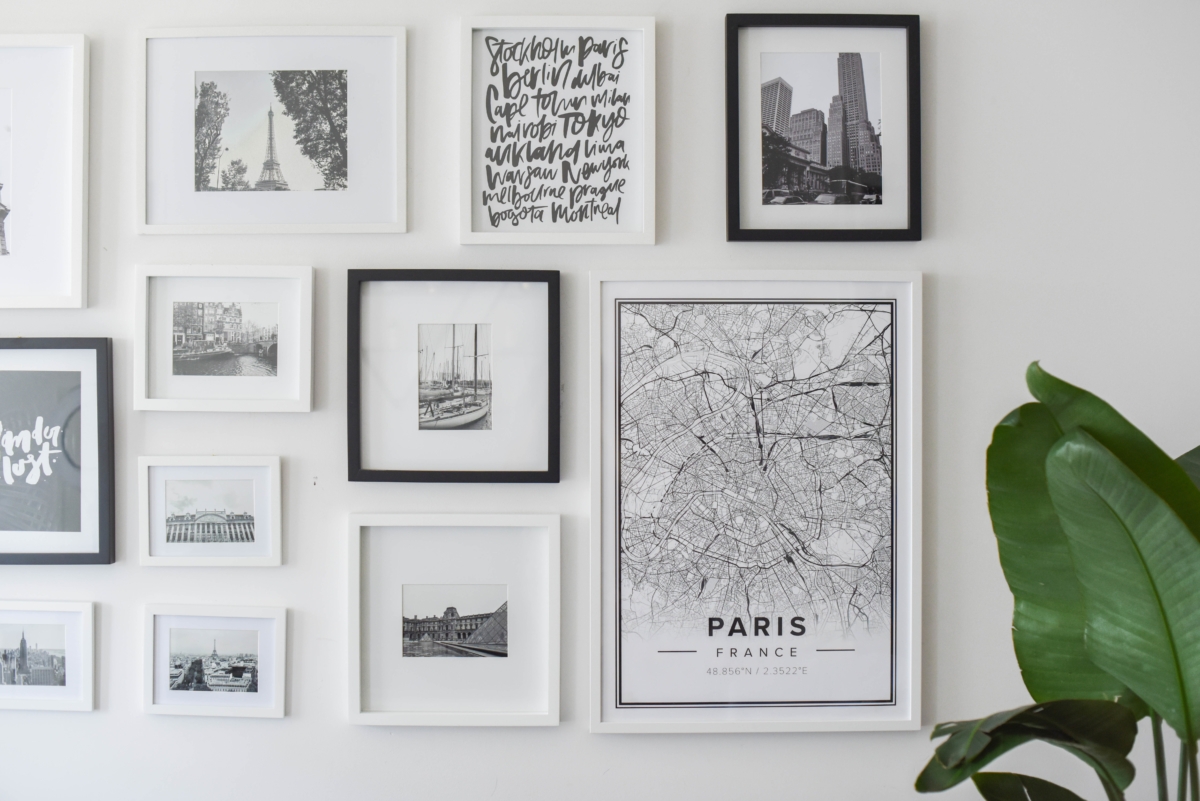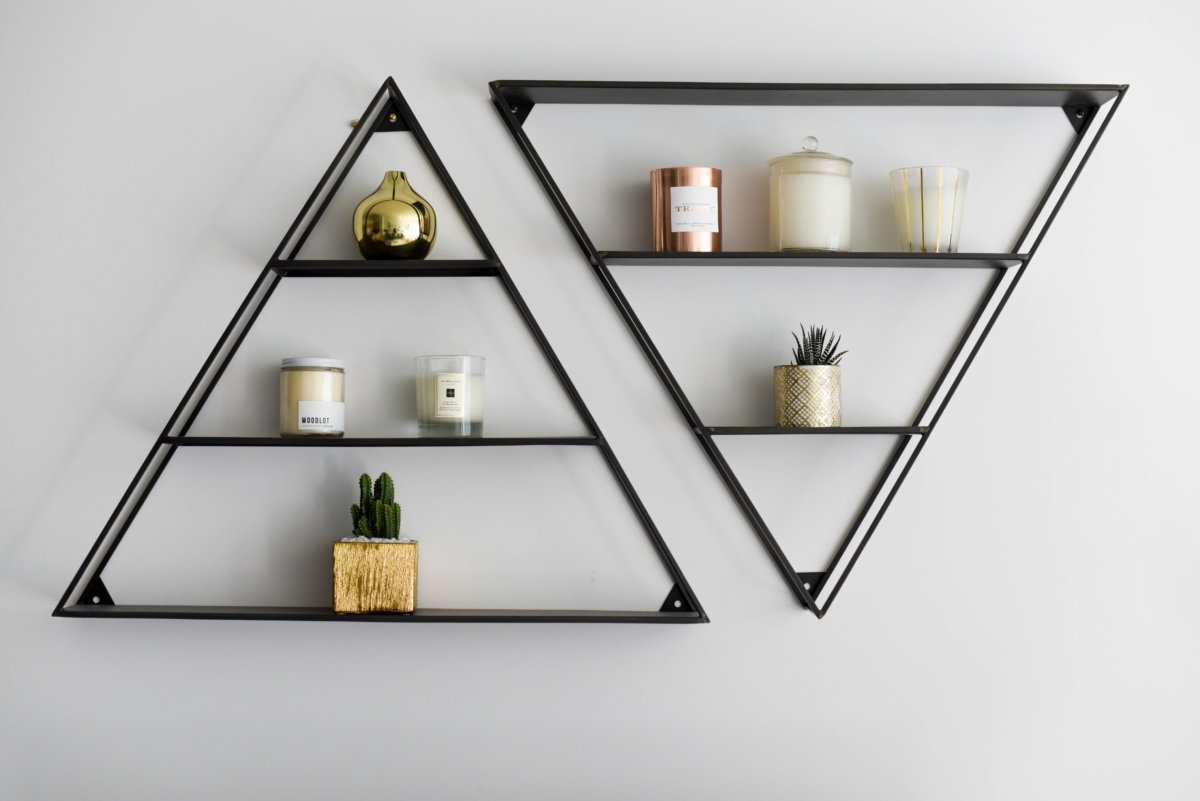 Couch: Structube
Accent Chair: HomeSense
Silver Cushion: HomeSense
Leopard Print Cushion: CB2
Large Black Cushion: CB2
Black on White Cushion: CB2
Black and White Checkered Cushion: CB2
Gallery Wall Travel Pictures: My own
Gallery Wall Paris Print: Mapiful
Gallery Wall Wanderlust + City Name Prints: Melo & Co.
Gallery Wall Frames: Indigo
Rug: Wayfair
Prints: Paper Provision
Triangle Shelves: CB2
Perfume Tray: H&M Home
Gold Lamp on Side Table: HomeSense
Large & Small Print on floating shelf: Paper Provision
Bookshelf: Ikea
Bookshelf Gold Ornament: HomeSense
Marble Dining Table: Article
Dining Table Chairs: Structube
White Pillow on Dining Room Chair: HomeSense