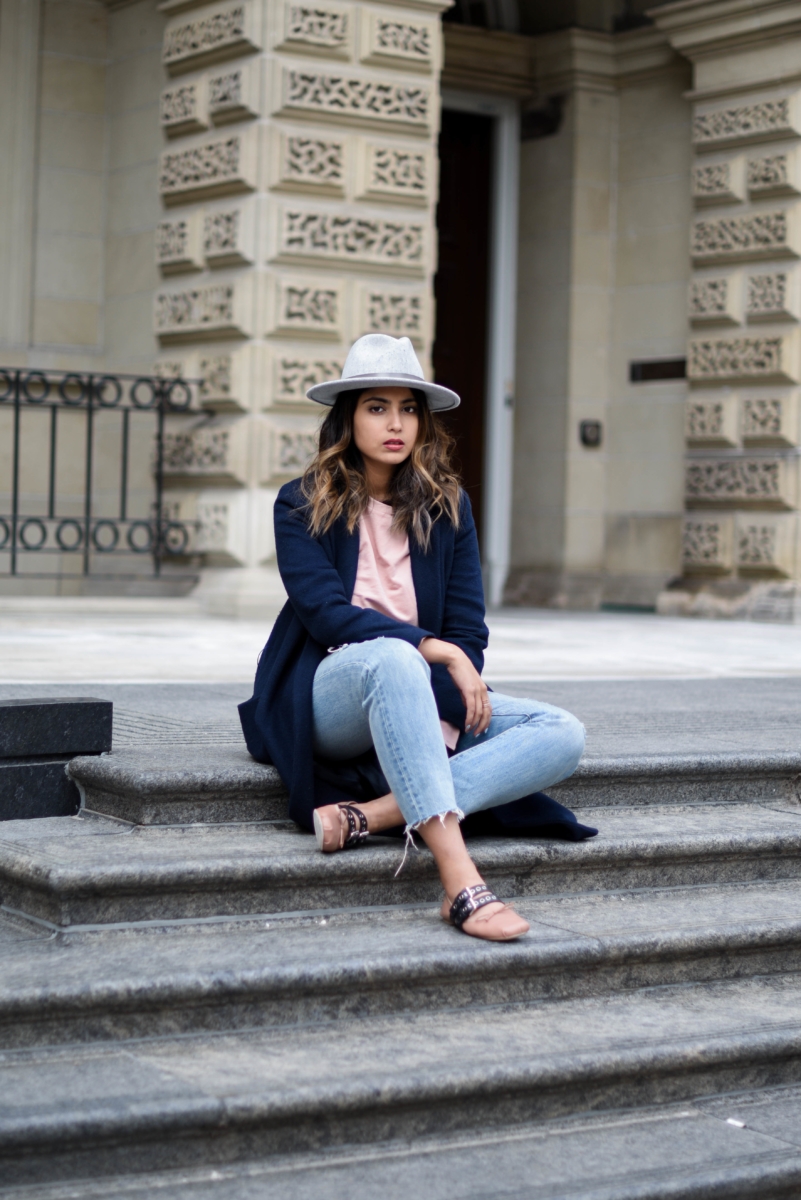 Top: Zara (similar here and here); Jeans: Levi's; Shoes: Miu Miu (affordable option); Coat: Topshop (similar here and here); Hat: Club Monaco (similar here and here)
This post is for my fellow content creators. Instagram has been making ongoing changes for the last few months, which has led to a decrease in visibility and growth for all of us. Every time I speak to a fellow Instagrammer, we discuss how the algorithm has changed, yet again. So in a time when the platform we rely so heavily on is changing, what do we do?
Let's face it, social media is an ever-shifting landscape. I mean, look at what happened to Snapchat. With the drop of a hat, Instagram released its story feature, and Snapchat was never the same. So these changes within Instagram, however difficult to accept, are hardly a surprise. As content creators, we need to find ways to grow our personal brand in spite of this challenge, so here's what I'm doing:
1. Focus on my blog
Instead of fretting over a situation that's out of my hands, I'm focusing on something I do have control over – creating quality content for my blog. This website is my little piece of internet, and I want to drive as much traffic here as I can. That means better pictures, better article, and covering a variety of topics.
2. Branch out
Speaking of a variety of topics, I've started focusing on beauty and interiors lately. Since it's new, I have a ton of ideas, which motivates me to create fresh content that I'm putting a lot of thought into. Exploring a new topic always inspires me.
3. Explore new social media platforms
For the longest time, I'd been afraid to start a Youtube channel. I had a lot of ideas and tips I wanted to share, but I was nervous about being in front of a camera. However, I committed to it and just dove in head first. I'm still nervous – I suck at editing and I'm not the most comfortable in front of a camera. But you know what, just like anything else, it takes practice. I decided to delve into Youtube because I was sick of focusing all my energy into Instagram. I wanted to do something new, exciting, and challenging.