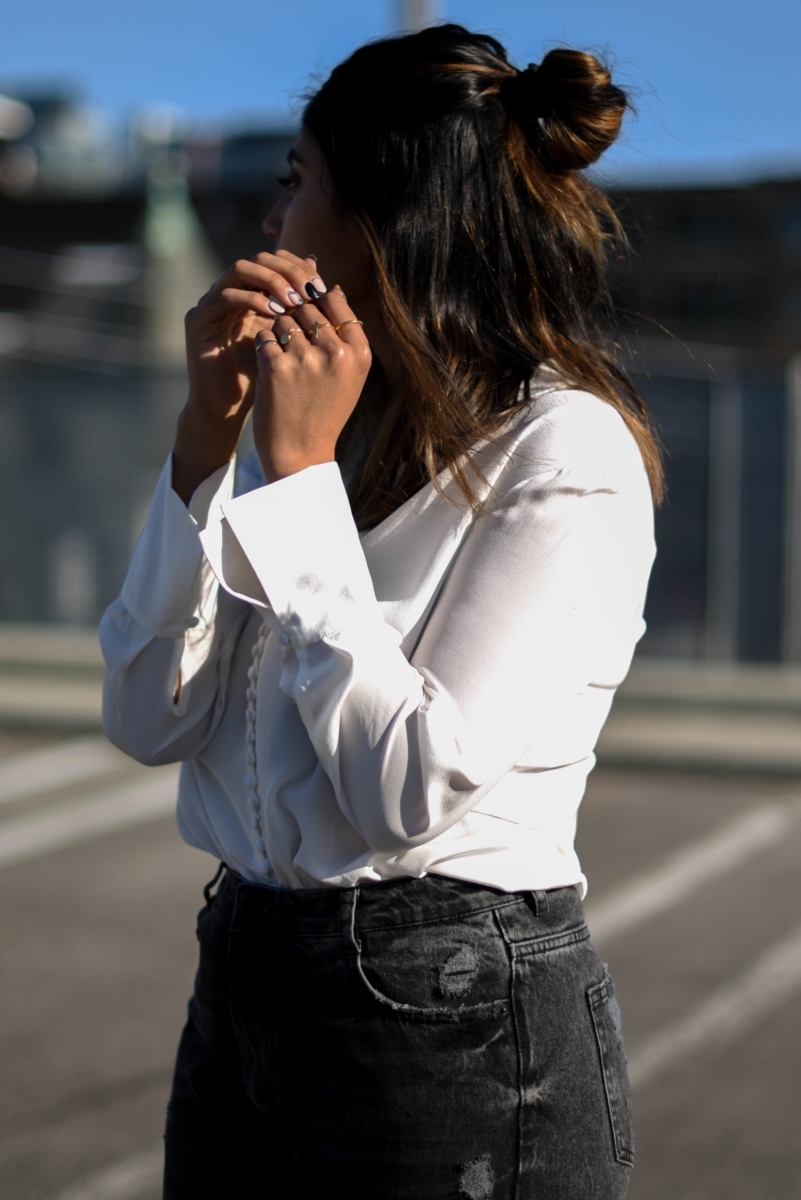 Top: Club Monaco; Jeans: Zara (similar here and here); Shoes: Gucci
Between August 2016 to April 2017, I traveled to 12 different cities. Some new, some that I'd visited in the past. Every city gave me a new dose of inspiration, and cultured me a little more. However, I was traveling every month and had to pack my bags for the next trip before I even got a chance to catch my breath. For months, I didn't really feel the strain that I was putting on my body. I knew I was tired and jet lagged, but I was running on adrenaline.
Then, the inevitable happened. After I got home from Hawaii, I felt my body give up on me. I didn't have the strength to get out of bed for a day. I was exhausted beyond words, and I think my body just went into shock. That's when I knew I had to take a break. I knew that if I packed my bags and left for another trip with only a few weeks in between, I would collapse. And frankly speaking, it wouldn't be fun anymore.
So for the first time in months, I'm spending more than a month at a stretch in Toronto. It's allowed me to establish a routine, start cooking again, and spend time at home. One of my goals this year was to travel, but I think I pursued it so aggressively that I burnt out. The lesson here is never to push your body beyond its means. We all have goals, but its so important to give your body the love and respect it deserves. And if that means take a break, take a break!