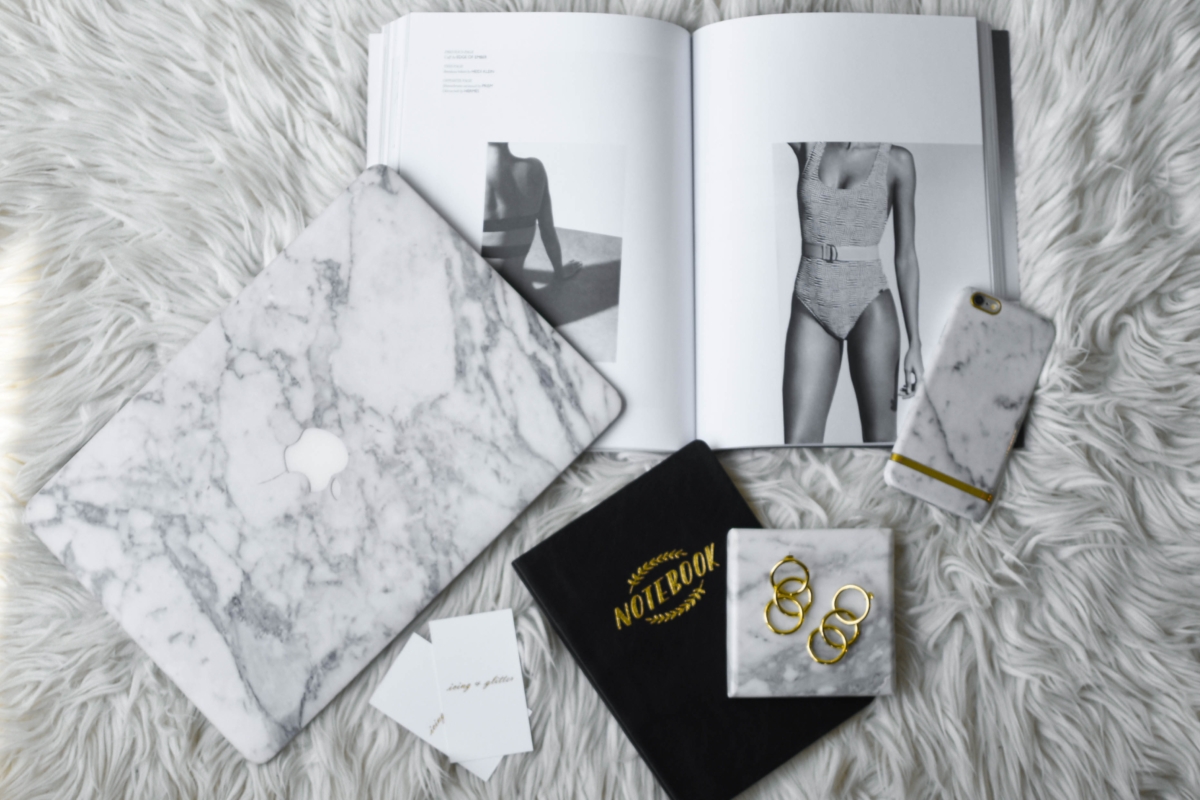 One of the questions I'm asked most often is how I stay motivated while working for myself. While I will address this in a lengthier post, a big part of it is having an inspiring work place. My week is split up into days I work from cafes (usually before a workout class), and days where I work from home. I've ensured that in both cases, I'm surrounded by things that'll inspire me.
It may sound silly, but personally, the smallest details make the biggest difference. I personally believe that if you have more aesthetically pleasing things, you're more inclined to use them. For example, having cute workout clothes motivates you to go to the gym, right? It's the same with your workplace essentials! Here are 5 of my favourite things, all of which are available on Amazon:
Notebook
I've always had an affinity for cute notebooks. In fact, I've amassed quite a collection! That way, if I'm off to a meeting, I remember to carry it with me.
Marble Laptop Cover
If I could name the single thing I have received most compliments on, it would have to be my marble laptop case. Ever since I got it, I've fallen in love with my laptop all over again. Not to mention, it makes for a great prop!
Artistic Magazine
My home is littered with magazines like Kinfolk and Cereal. They're great for gathering inspiration while disconnecting from the internet!
Candles, candles, candles
My name is Siffat and I'm a candleholic. I love how beautiful they make any space, not to mention how relaxed I feel when I light one up!
Phone Case
You carry it around all day, why not make it cute? Again, it's great for taking pictures!