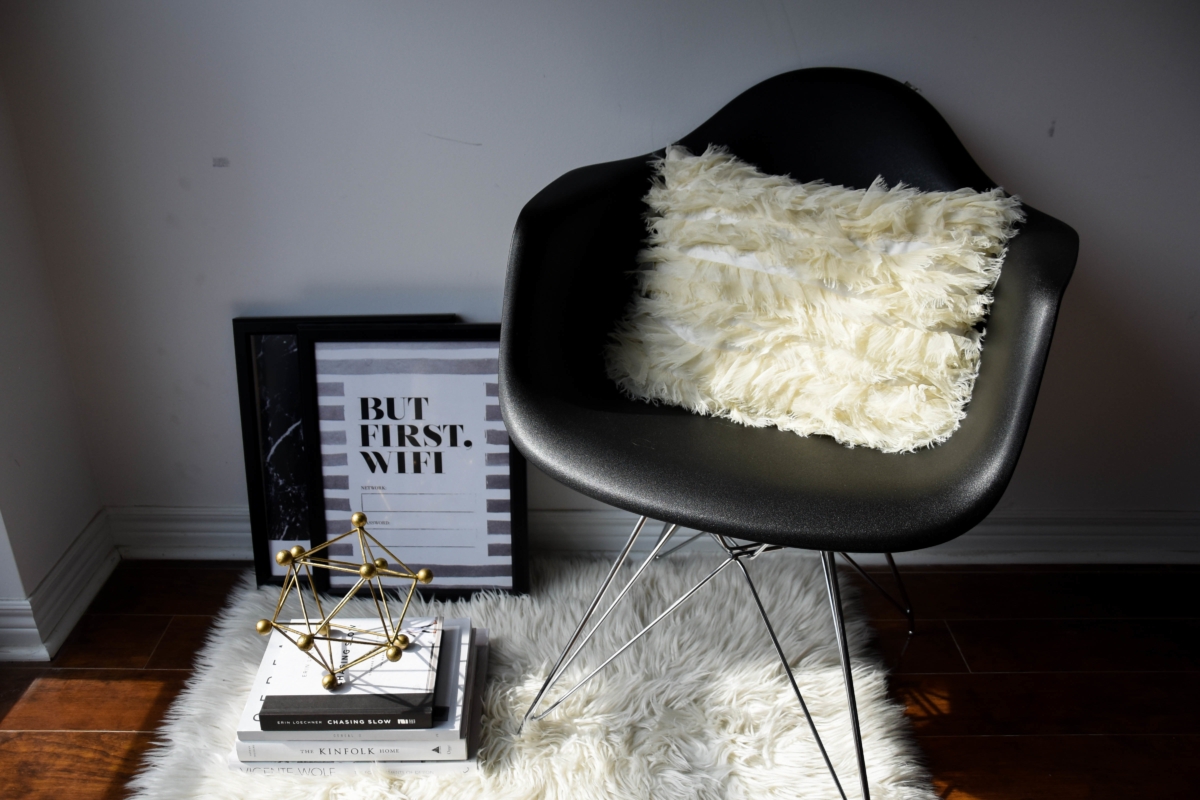 Accessorizing is a huge part of sprucing up one's home. You can have the nicest furniture, but attention to detail is what really makes any space special. Ever since I can remember, Home Sense has been my go-to for accessorizing. When I first moved into my apartment, I bought every accessory, small of big, from Home Sense. It's affordable and always on-trend, which is what I look for.
When I was redecorating my home this time around, I placed a huge focus on details. Pieces like a good lamp, accent chairs, and pillows make the biggest difference. I was in search for the perfect accent chair, which I found at Home Sense for a ridiculously affordable $180. I also picked up my beautiful new floor lamp and favourite gold table lamp from there as well. However, the most versatile accessory I own is my white rug. Guys, this was under $100, and I use it as a rug, a throw, and prop for flat lays. I always get compliments on it when people come over. It's the best money I've spent.
If I've learned one thing from decorating my home, it's that you don't have to spend a fortune to spruce up a space. Below are 3 valuable tips I have for you for the next time you shop at Home Sense:
Go often because they get new shipments everyday, and they disappear fast.
Each location has different things. So if you're looking for something specific, make sure you visit more than one of their stores.
Don't be afraid to mix and match pieces. My accent chair is from Home Sense while my couch is not. But the colours and styles work together.
Happy shopping!