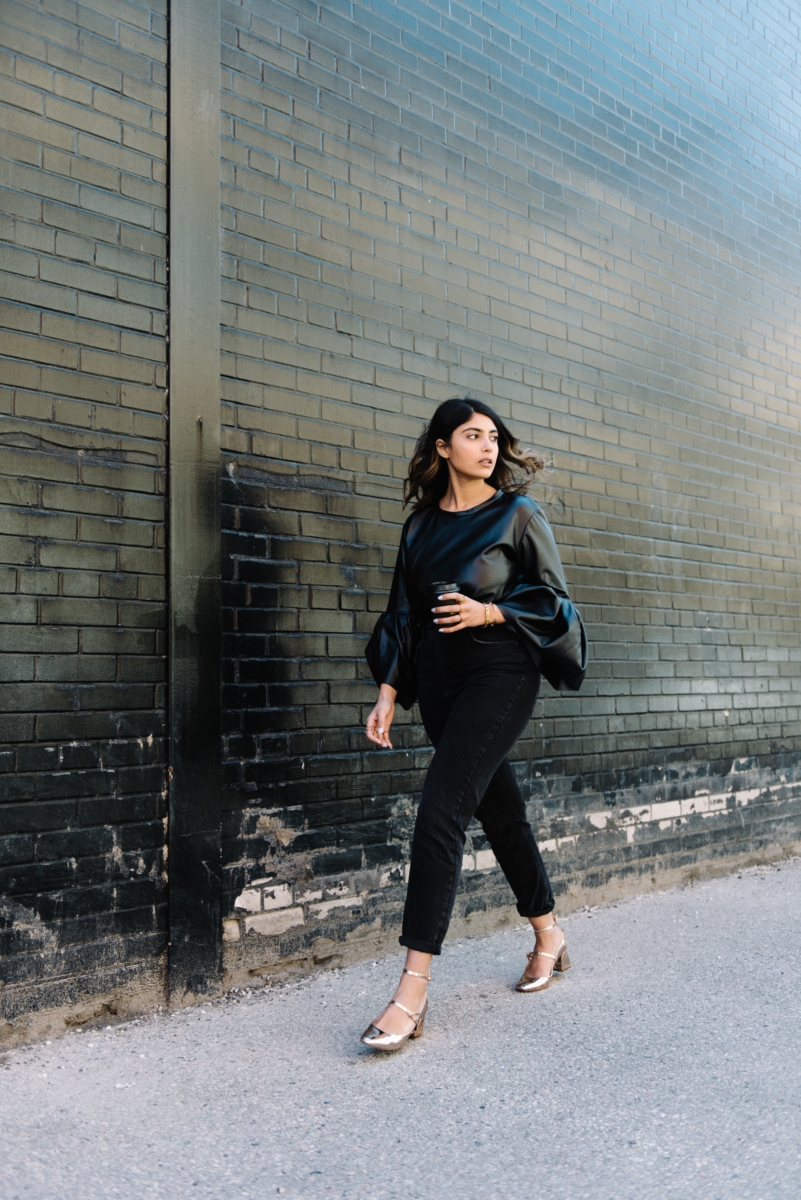 Top: Zara (similar here and here); Jeans: Topshop; Shoes: Zara (similar here and here)
Now more than ever, it's near impossible to spend 15 minutes on the internet without reading about how Instagram creates a false version of reality. As a content creator, I firmly believe that Instagram is my way of showing life through rose-coloured lenses. I have never misled you guys to believe that my life is all glamor 24/7 – it's not. A beautiful food picture is the result of a cold meal, and those swoon-worthy travel photos are taken at the ass-crack of dawn. You get the idea.
Of course, as someone in the industry, I'm more immune to the 'shininess' of Instagram than a regular person. It's hard to elude someone who knows the grind that goes into every single beautiful picture. However, as content creators, our struggle with social media is a little different.
Lately, I've been dealing with overstimulation and wanting it all. Allow me to clarify. We are constantly exposed to our peers doing incredible things. Except in this case, I consider my peers to be everyone who makes a living out of content creation. And while I'm perfectly aware of the fact that X person's life is not what it seems in pictures, it's so easy to constantly nitpick what you're doing wrong. To constantly brainstorm ways to improve and worry that you're falling behind until it becomes completely all-consuming.
So when I feel myself going down this rabbit hole, I have to actively slap myself back to reality, force myself to get off social media and do something else. While I thought about making this a 'tips and tricks' post on what I do to overcome self-doubt and comparison to others, I decided against it. The reason being that I myself haven't figured out a fool-proof way to overcome this problem quite yet, and I don't want to pretend like I have. And, most importantly, I think it's important to share our human side once in a while.
Do you ever fall into the trap of wanting it all and comparing yourself to others? How do you deal with it?
Photography by Erin Leydon