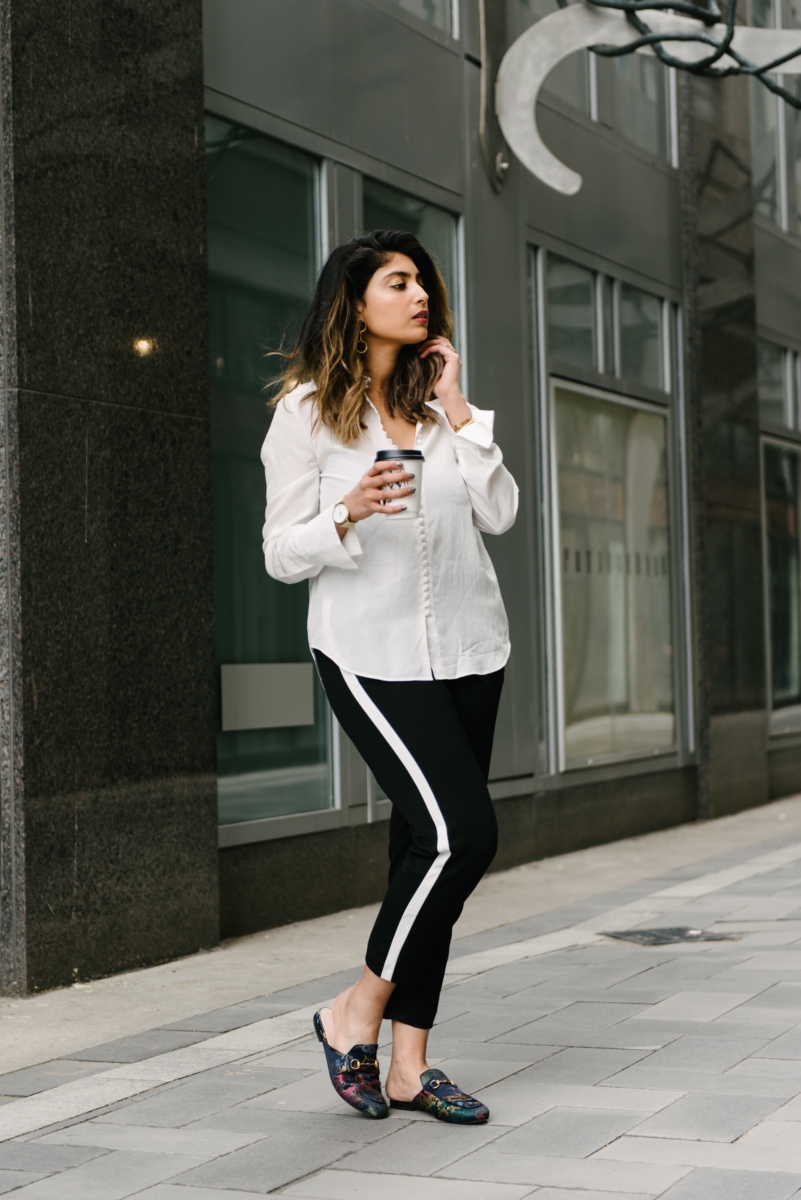 Shirt: Club Monaco; Pants: Zara (similar here and here); Earrings: Cuchara; Shoes: Gucci
Today I want to address a topic that's become something of controversy in the Instagramosphere – comment pods. I'll be discussing everything from my experience to the ugly side. Basically, in this post, I'm sharing everything you need to know about comment pods.
So, first things first, what are comment pods? They are private message groups where Instagrammers share their pictures and comment on them. A lot of people believe that comment pods distort the perceived relevance of an influencer, making them seem like they have more engagement than they really do. So now that you know the basics, here is my take:
The Root 
Comment pods started popping up like daisies when Instagram changed its algorithm. I can tell you first hand that I sometimes miss posts from some of my favourite Instagrammers because they aren't shown to me. So, comment pods were created by Instagrammers to battle this visibility problem.
The Bad
The first few times I was invited to a comment pod, I was confused. Girls that I'd never spoken to messaged me, asking me to join a comment pod full of other people that I neither followed nor had ever heard of. It felt kind of like a dark alley dealing, so I politely declined. I couldn't understand why people would join a group where they would have to engage with people who they didn't genuinely admire.
I was also invited to Telegram groups. Telegram is, from my understanding, an app similar to Whatsapp, where people share their pictures. It allows you to invite as many people as you want, whereas Instagram messaging puts a limit on the size of a group. So these groups include a ton of girls, and each member is expected to comment on every single picture. Imagine 50 people in this group! What a shitshow! How is it even possible to keep up?!
The Good
A little while back, I was invited to join a comment pod by one of my friends. This is a girl whose work I genuinely love, and when I saw who was in the group, I accepted. The reason behind this being that it was a small group of women I admired, and knew that it went beyond writing meaningless comments on every single picture. Here, we share advice, and discuss topics like agencies, editing tips, and business tactics. Of course we share pictures too, but these are girls whose pictures I would have engaged with anyway. This just ensures that I see them.
My Takeaway
Now that you know my experience with comment pods, here is my stance: I think these groups can be good or bad (subjective, of course), depending on how you approach them. If you're joining a group where you cringe at the pictures which are shared but comment anyway, then you're cheating the system. These are not people whose work you admire, so why are you pretending to? Just so you can contribute to each others' false sense of popularity?
However, if you are joining a group of women whose work inspires you and who you would normally engage with, then I don't think it's a problem. It doesn't have to be a clandestine group that operates shadily and comes after a person who forgets to comment.
That being said, this is only my opinion. And it's not necessarily the right one.
What are your thoughts on comment pods?
Photography by Erin Leydon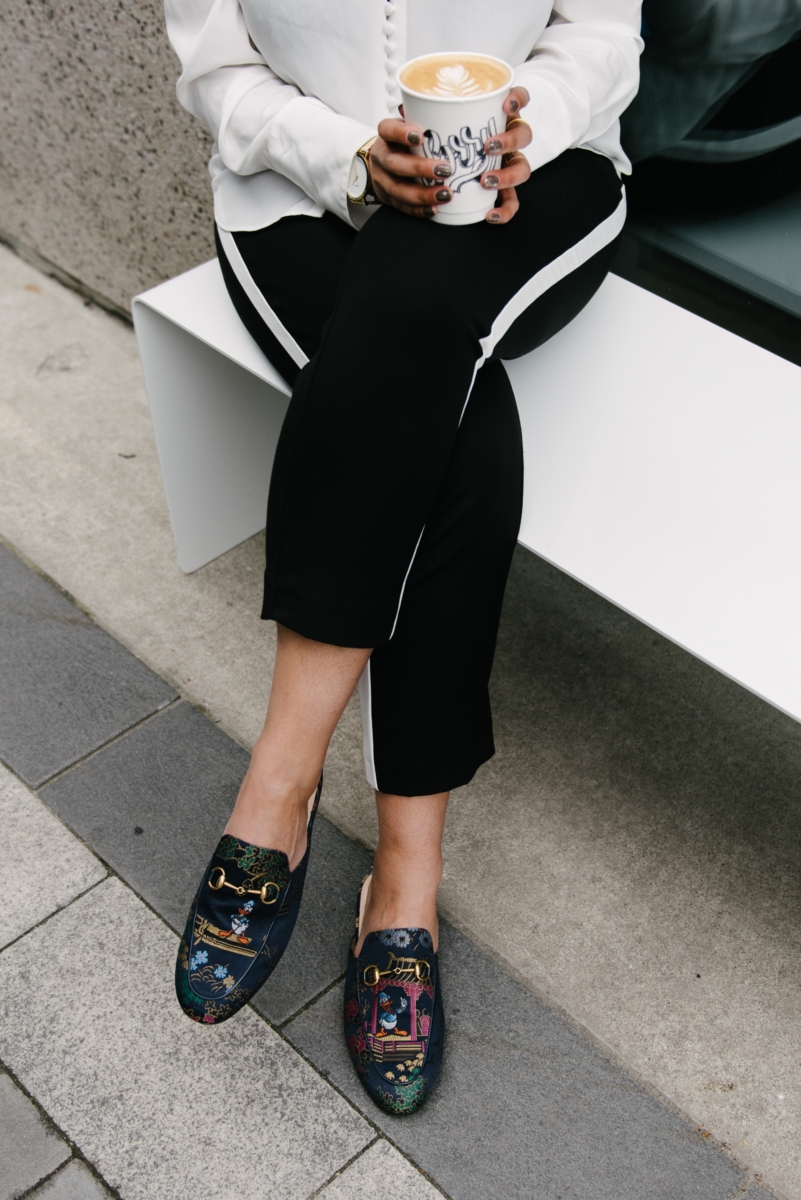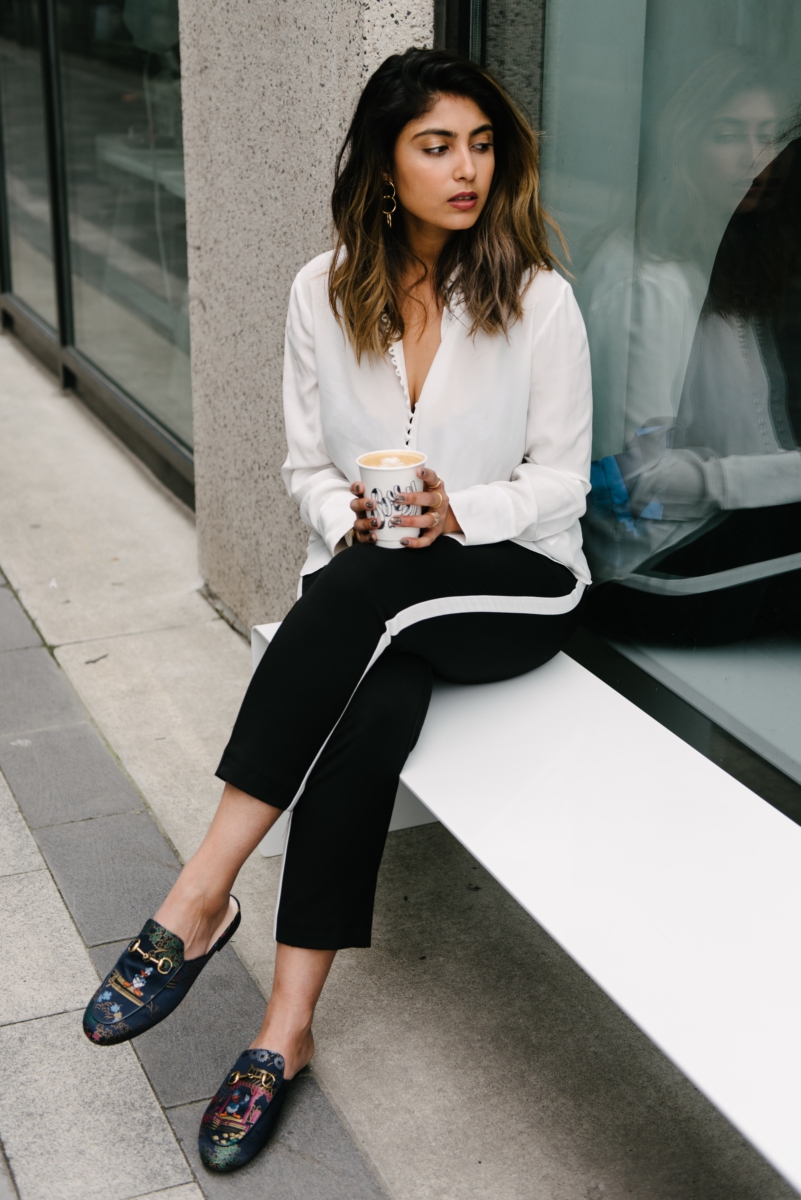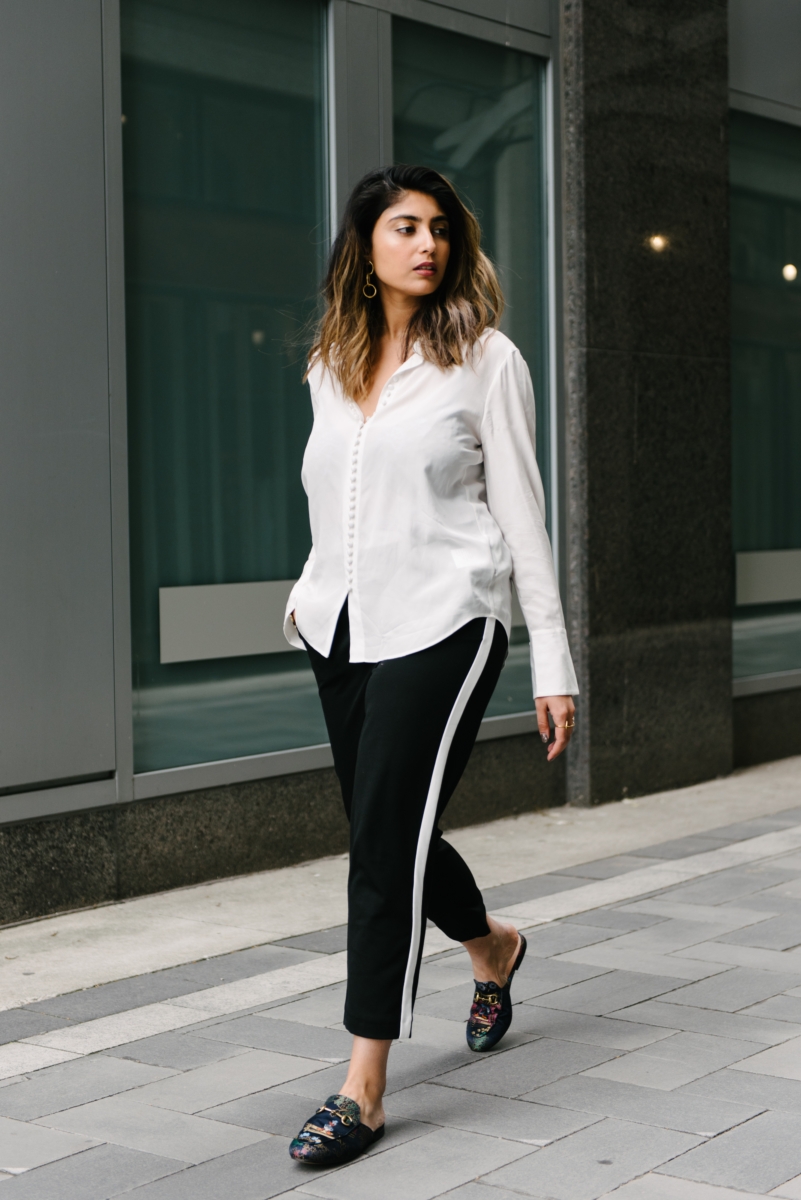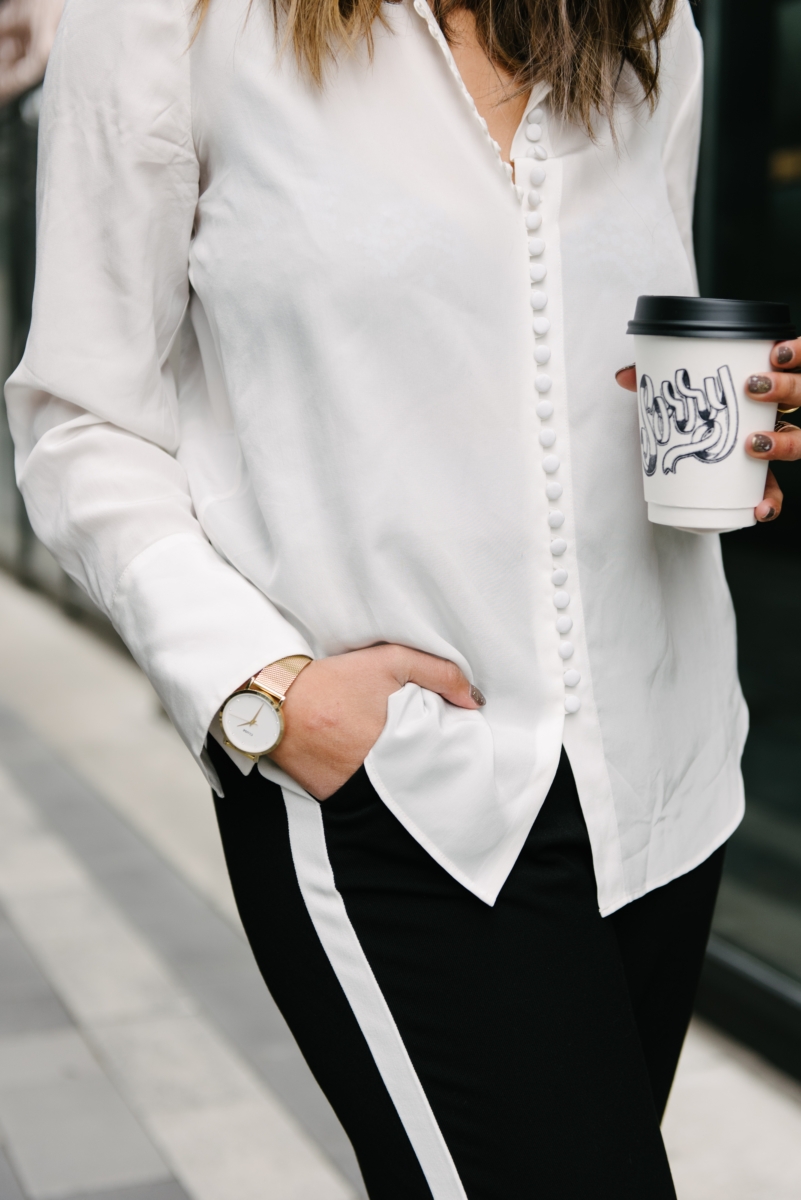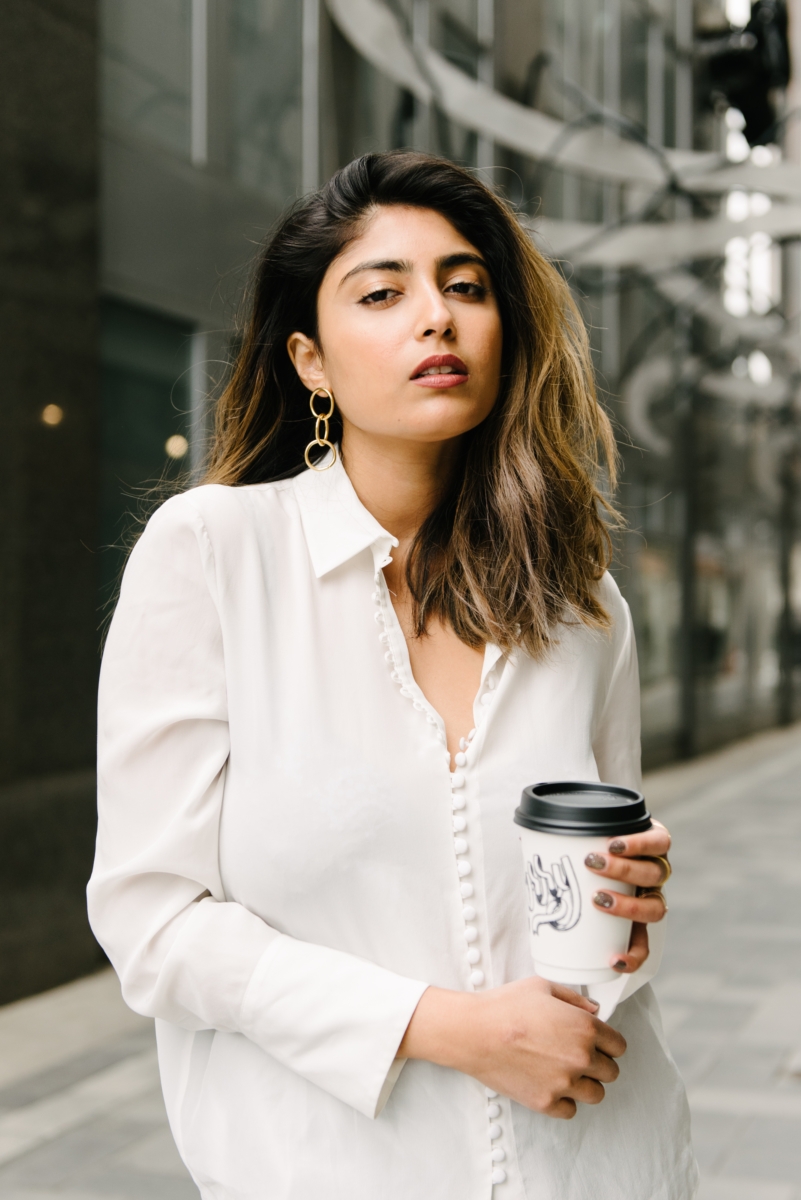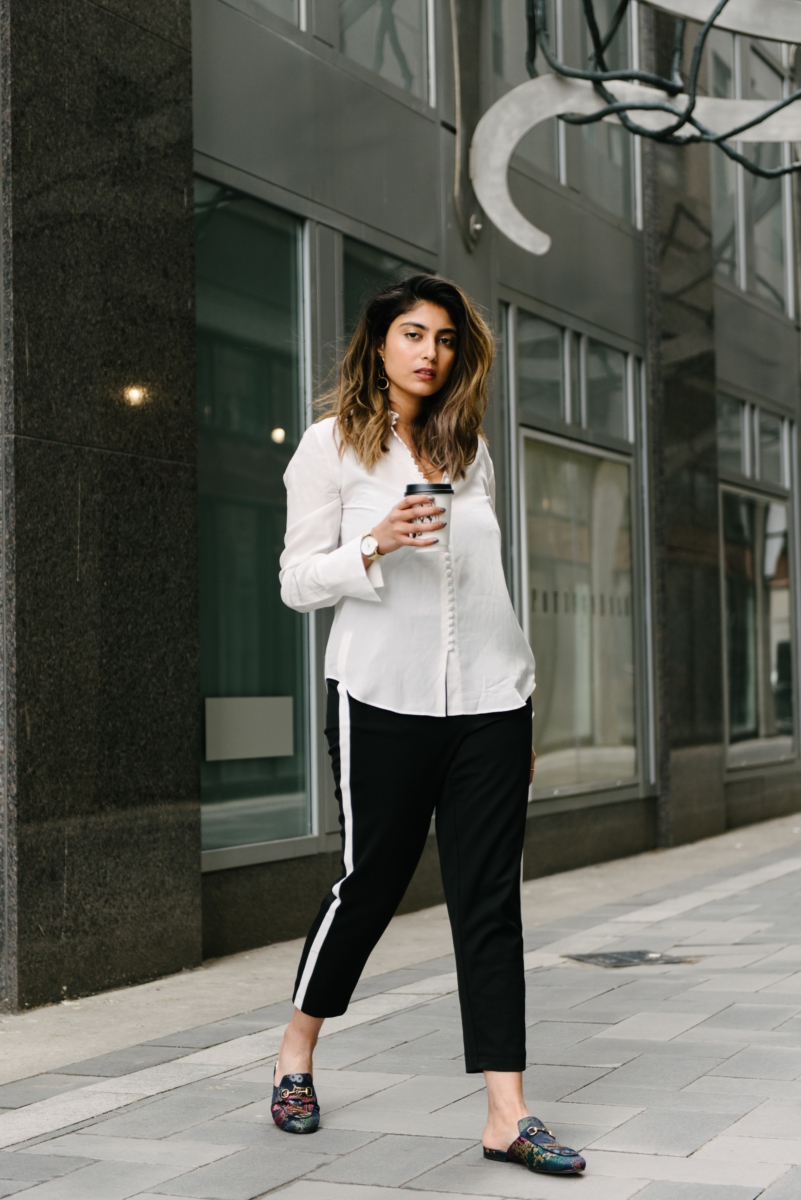 SaveSaveSaveSave
SaveSave