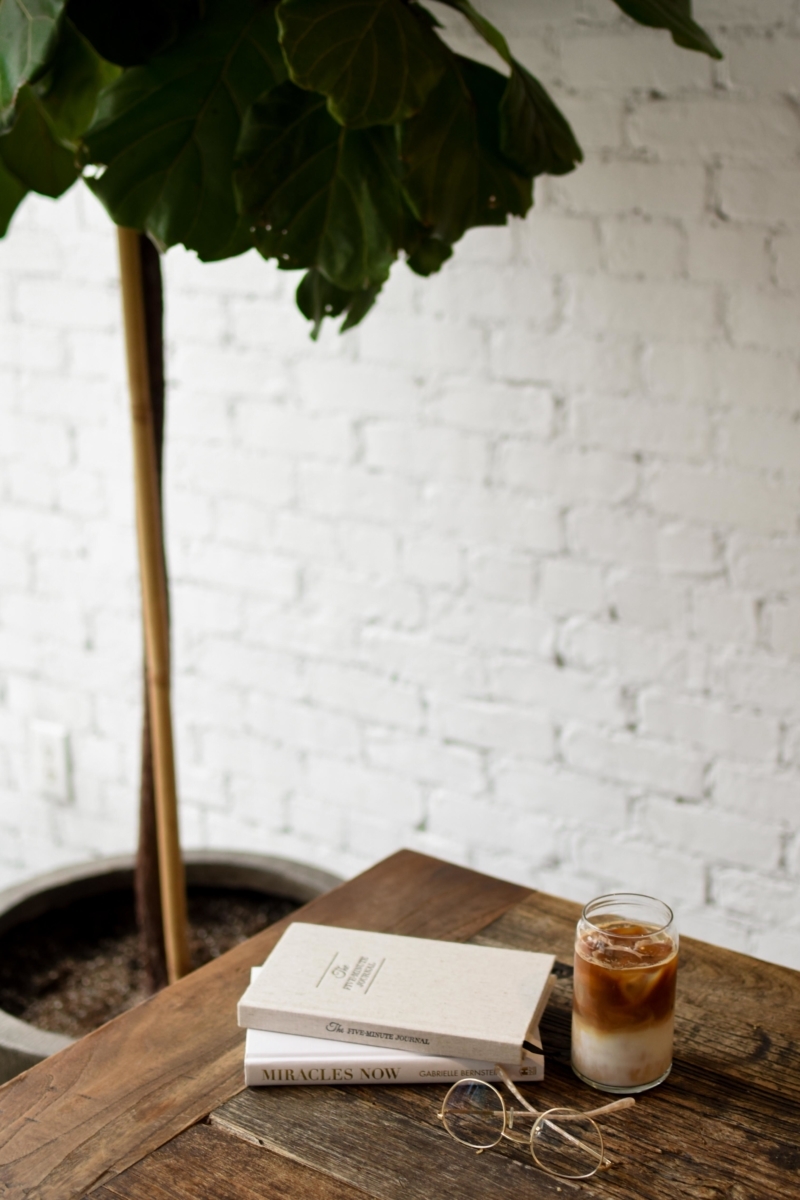 Above all else, positivity and happiness are two of my biggest priorities in life. As a creative, I've realized that happiness and inspiration are deeply intertwined. I produce my best work on days I feel my happiest. The way I see it, happiness is like a muscle. It's something I have to constantly remind myself to actively pursue every single day. The more I exercise my happiness muscle, the stronger it gets. And while not every day is perfect, I work very hard to keep bouts of negativity to a minimum.
I think the pivotal moment occurred when my mom gave me her copy of The Secret. Through it, I was introduced to the concept of energies and the law of attraction, and I realized that I can control the direction in which my life goes. As a result, I actively expose myself to things that make me feel positive, in hopes of attracting positive vibes from the universe.
Today, I want to share with you guys the 5 books that have helped make my life happier. And for those of you who, like me, are big on online shopping, they're all available on Amazon:
The Five Minute Journal
I picked up The Five Minute Journal recently, and have been recommending it to everyone I know. Before you roll your eyes at the suggestion of journaling, hear me out. The reason I love The Five Minute Journal is because it isn't your typical journal. It simply asks you a few questions at the beginning and end of your day that help wire your mind to be more positive.
The Little Book of Hygge
I rarely judge a book by its cover, but when I saw this book on the display of a bookstore, I couldn't resist buying it. And thank goodness I did, because it was a joy to read! Who better to teach us about the Danish art of happiness than the CEO of The Happiness Institute? It's a light, feel-good read that'll give you a ton of ideas on how to spend your time.
Miracles Now
I think of Gabrielle Bernstein's books as my happiness manuals. Miracles Now gives readers short, concise techniques to remove the roadblocks that keep us from living our best lives. Think The Secret, but more detailed.
The Universe Has Your Back
Another great Gabrielle Bernstein read. I'm in the midst of reading it now, and love it so far. It will help you embrace the concept of choosing love over fear to succeed in all arenas of life.
The Secret
Where it all started for me. I can't possibly talk about actively pursuing happiness without mentioning The Secret. If you haven't read it yet, please buy yourself a copy.
SaveSave
SaveSave