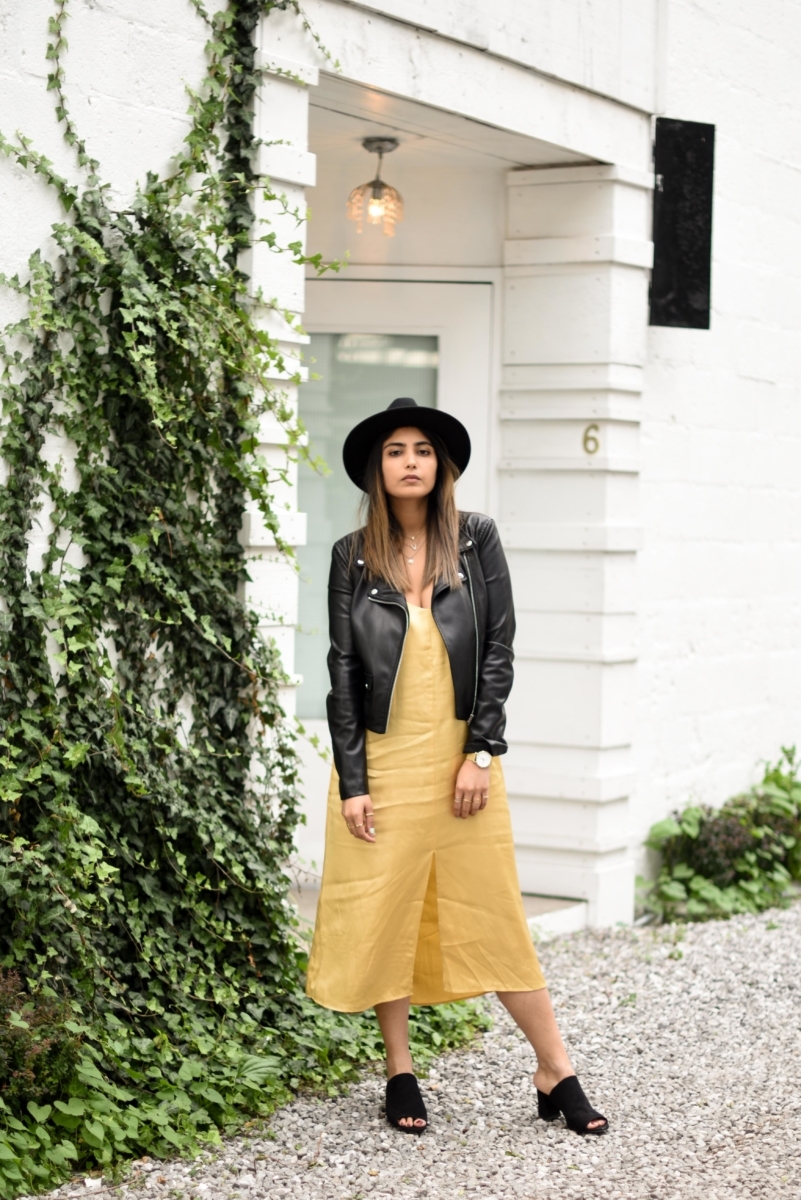 Dress: Rowie The Label; Jacket: Zara (similar here and here); Shoes: NAKD (similar here and here); Hat: Club Monaco (identical)
It's safe to say that most of us are all too familiar with the eternal 'I have nothing to wear' dilemma. While everyone deals with it now and again, what happens when wardrobe fatigue becomes a little more permanent? Here are my top 3 tips:
Clean It Out
I don't know why human beings grow so attached to clothes. That green skirt you wore to a Saint Paddy's frat party in college? We all know you're never going to wear it again, just get rid of it! I like to clean out my closet every 6 months. Why? Because if I haven't worn something in 6 months, I probably won't wear it ever again. For example, by the end of winter, if I notice that I haven't touched a particular sweater at all, it means it's time to go. Donate/sell/do what you gotta do to give your wardrobe a refresh. And for the love of god, clothes aren't people, you don't need to hold on to a particular item just because of a memory associated with it.
Shop Your Own Closet
Go through Pinterest/Instagram/your desired medium for inspiration. Think of the outfits you like and go through your own closet to see if you can find something similar. More often than not, fashion isn't about specific pieces as it is about putting a look together. I like to rummage through my closet to see which pieces I can mix and match to create something completely new.
Re-evaluate Your Personal Style
Hey, sometimes we all just hit a dead end. I went through this recently where I felt totally uninspired by everything in my wardrobe. I realized I was bored of focusing strictly on neutrals. So, I decided to branch out by adding simple prints and silhouettes to my closet. If you've hit said crossroads, instead of purging your closet and starting from scratch, make small changes. Go to high-street shops and pick up pieces that catch your eye and pair them with what you have.