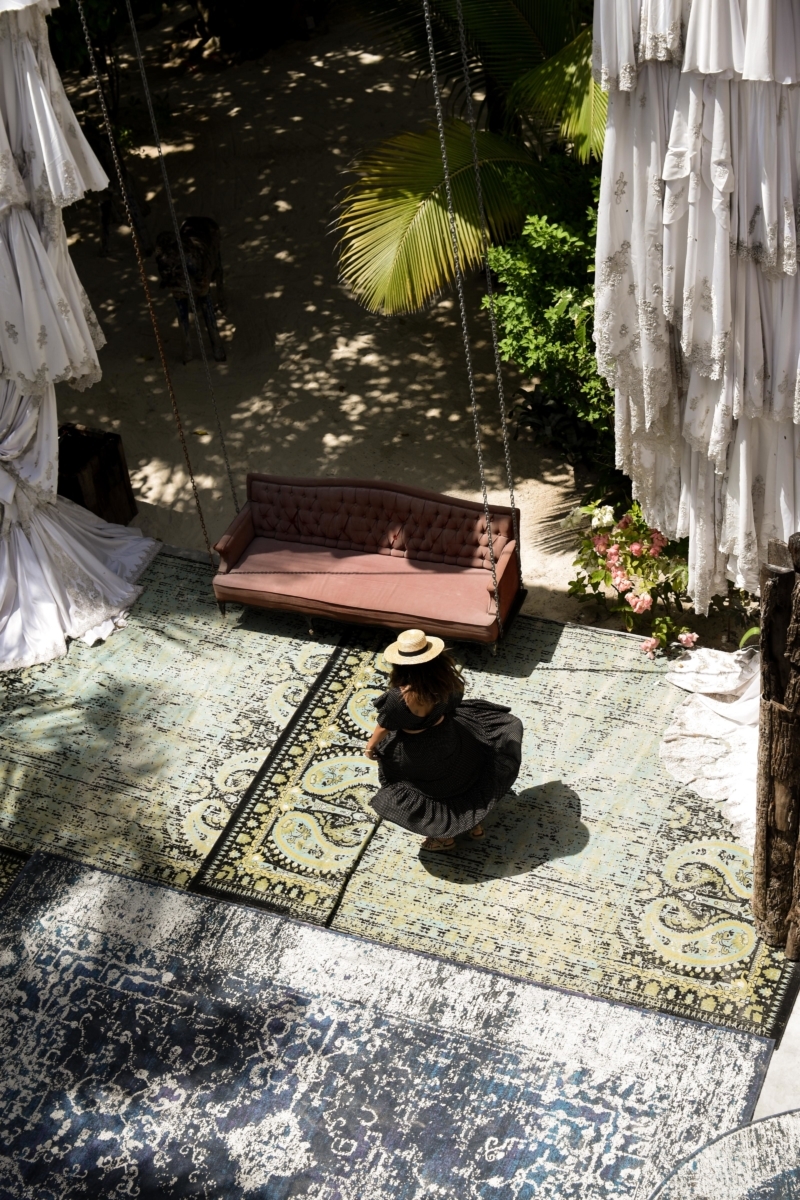 If you follow me on Instagram, you'll know that I recently turned 26. I'm not sure why, but 26 felt like a big one. Although I was assured by my friends that 26 is considered mid-twenties, it still feels scarily close to 30. Instead of bumming hard and searching my face for wrinkles, I decided that I would make this my best year yet. This, of course, meant a prolonged birthday celebration that lasted a whole week (this picture was just shot during my birthday trip in Tulum). But it also meant listing down my goals for this year, something that's become a birthday tradition of sorts. I also thought that it would be a good time to share with you guys the 26 things I've learned at 26:
Your mom is usually right. Even when she makes no sense at the time. Even when you hate her. You will always look back and realize that she is wise.
Hustle takes you further than talent.
Real love is giving without the expectation of receiving anything in return.
Learning to say no is powerful.
You have the power to filter what you expose yourself to. If it's positive, it will lead to a more positive outlook on life.
Always be true to yourself. If people don't like you, they are not deserving of you.
You will always be loved by your family, but not necessarily liked. Make them a priority if you want to build a solid relationship.
Treat your body with love and respect – that means work out, eat clean, but also treat yourself. It's all about balance.
If nothing else, be kind. It takes literally no effort.
Cut out negative people.
Always be honest. You're a terrible liar anyway.
You will never regret buying a flight ticket. But you may regret buying a dress, so always choose experiences over material things.
Read, read, and read some more.
Don't hold grudges, it's exhausting.
Clean out your closet every season. If you've not worn something in 6 months, chances are, you're not going to wear it again.
Before you speak, listen to Gabby Bernstein's wise words and ask yourself the following W.A.I.T. – Why am I talking? It'll help you become a better listener. A quality that is equal parts rare and valuable.
Only ever take on work that you are passionate about.
Never undersell yourself. Know your worth.
Wear SPF on your face, never forget to take off your makeup before bed, and don't forget the importance of eye cream.
Trust your instincts and never be afraid of 'what if'.
You can't take back your words, so measure them carefully.
In every step of your life, there will be people that don't believe in you. Don't let them dull your sparkle. Believe in yourself and you will be able to achieve anything you set your mind to.
When you're upset, take a step back, breathe, and watch an episode of Friends before making an emotionally impulsive decision.
Never take the people in your life for granted, always tell them how much you love and appreciate them.
Giving charity to those in need will never make you poorer.
Never try to fit a mould. You are you, and that is enough.
SaveSave
SaveSave