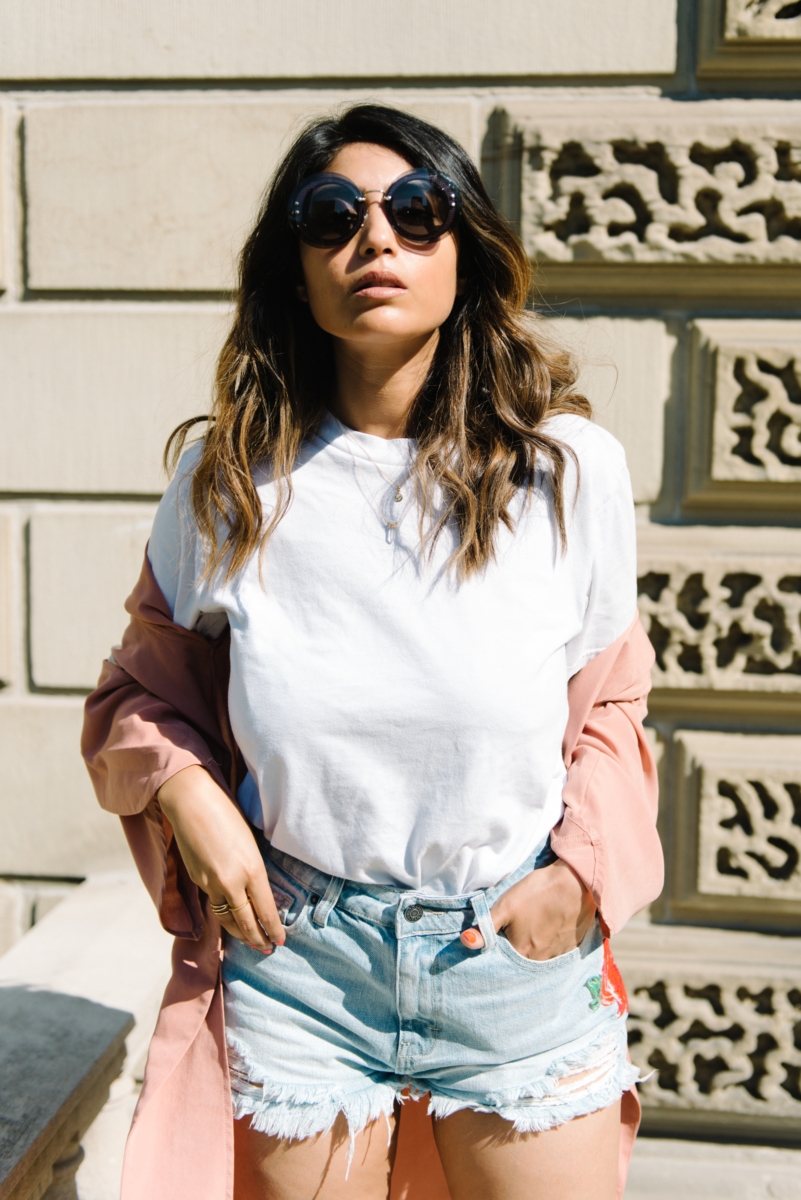 Shorts: Hidden Jeans; Trench: Aeryne; Necklaces: Lavenda for Ann Revere; Boots: Alexander Wang; Sunglasses: Miu Miu
I have a very strange love-hate relationship with denim shorts. I've always loved the idea of them. Believe me, whenever I see my friends and/or other bloggers rocking them, I muster up the courage to wear them. However, I always feel like I run the risk of looking slightly hooker-y in them on account of my, to quote Sir Mix A Lot, 'juicy double'.
However, this summer, thanks to the reign of the kimono, I seem to have found a solution. I threw on this Aeryne trench/dress to finish off this look, and voila, no chance of accidentally flashing someone! Also a tip for my hourglass figured friends: pair your denim shorts with a boyfriend tee. The loose fit nicely juxtaposes the tighter fit of the denim shorts.
Moral of the story: you should always dress for your body, but it's possible to manipulate trends to make them work for you.
Photography by Erin Leydon