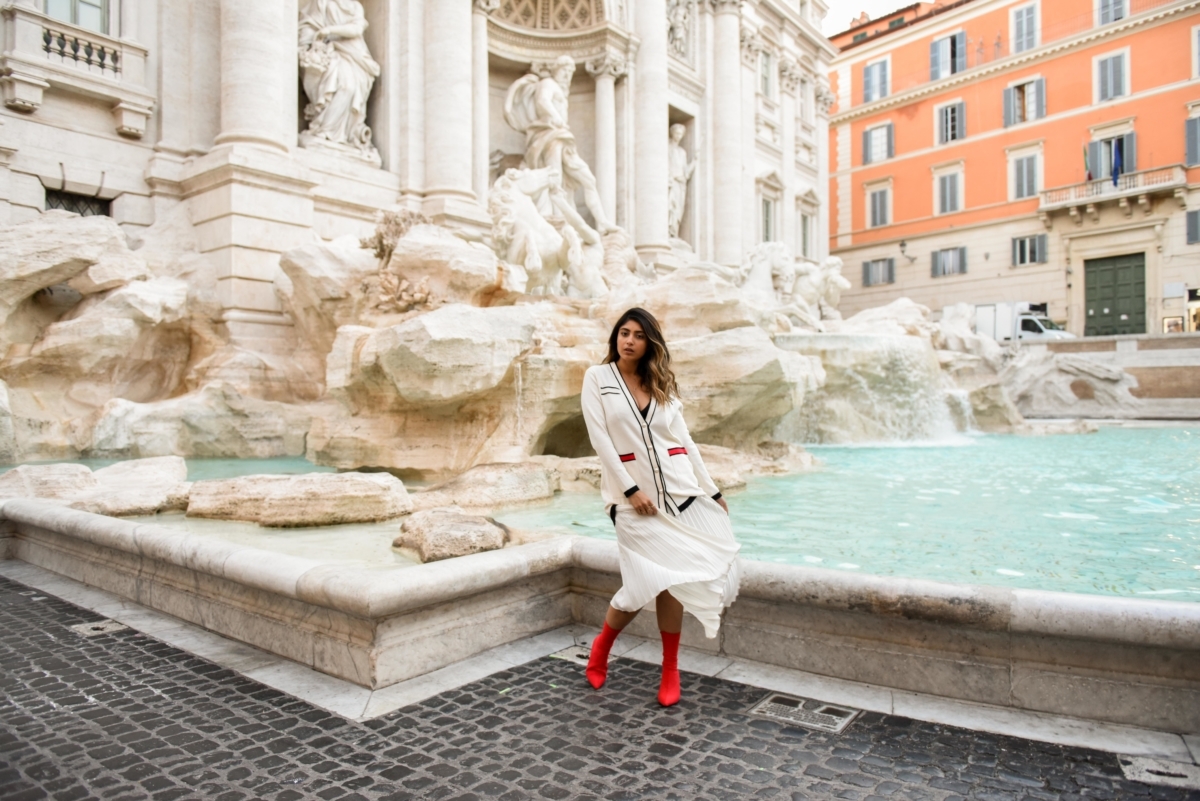 Sweater: Zara (similar here and here); Skirt: Oak & Fort (similar here and here); Shoes: Zara (similar here and here)
It's no secret that a big part of traveling for me is taking pictures. I like my pictures to reflect the beauty that any given city has to offer. You may often scroll through Instagram feeds of various content creators and wonder how they manage to take such breathtaking pictures. Here are my 4 main tips to help you get there:
Scout Locations in Advance
Before going to a city, I scour every inch of the internet for the most beautiful places. Then, once I arrive in the city, I walk around looking for the best places to take pictures. In Rome, I went on a walking tour, which really allowed me to find the most photogenic streets. I note them down so I can visit them the following morning.
Sunrise is Your Best Friend
There's nothing that kills a picture like a thousand tourists in the background. The only way to avoid this is by arriving at your location at sunrise. Not only do you beat the crowds, you also have beautiful, soft lighting which results in the best pictures.
Plan Outfits Beforehand
Know where you're going and plan outfits accordingly. For example, an outfit that you love wearing in a metropolitan city will not photograph as well in a beach town. Therefore, always plan your outfits based on where you're going. I often shoot 2 outfits in one morning when I'm traveling. The only way to do this is to plan what I'm wearing in advance and pack my bag the night before so I don't miss anything. Fun fact: if you're shooting multiple looks, you have to be quick and unfussy while changing. Which basically means find an empty alley and change there on the way to your second location.
Find The One
A huge part of getting the right shot is working with the right photographer. I cannot stress how important it is to have chemistry with your photographer. The benchmark I use to measure how well I work with a photographer is how many outfits I can shoot in an hour. If we can manage 3, I know there's a spark. While traveling, you're so pushed for time that you have to trust that the person behind the lens shares your vision. Most importantly, this person has to be someone you're comfortable with!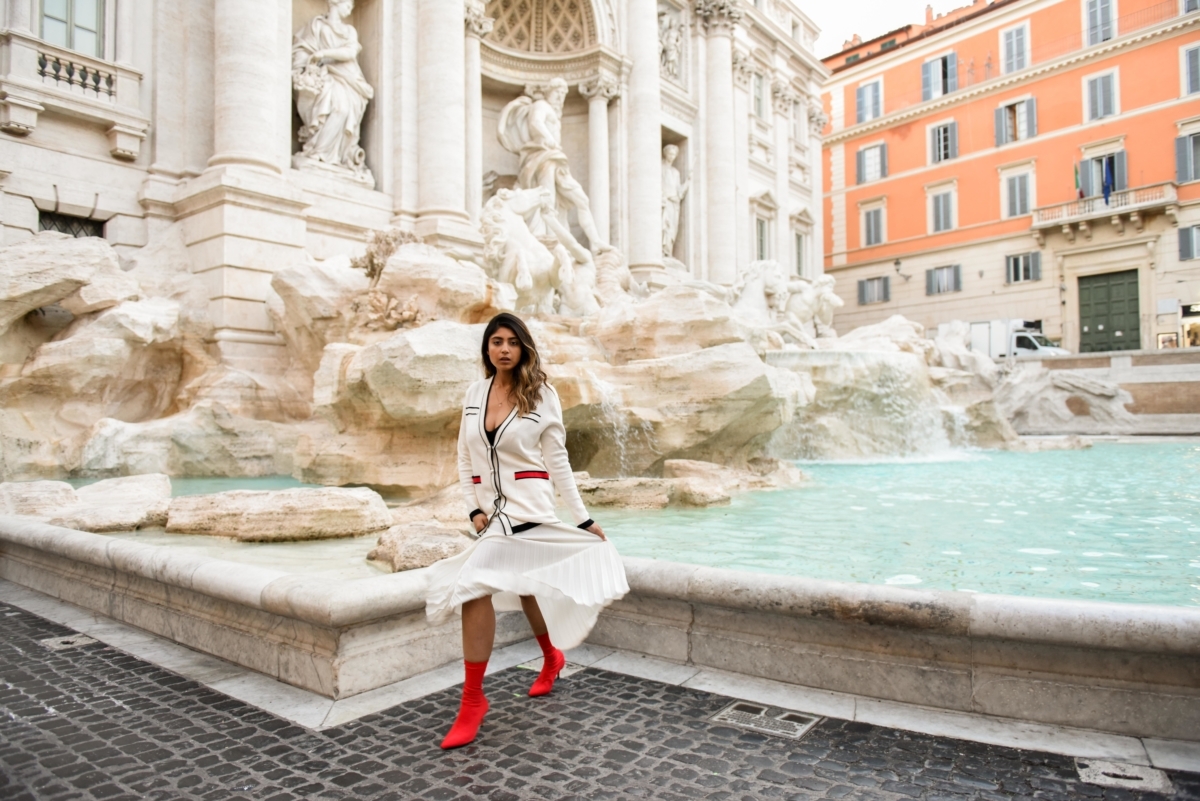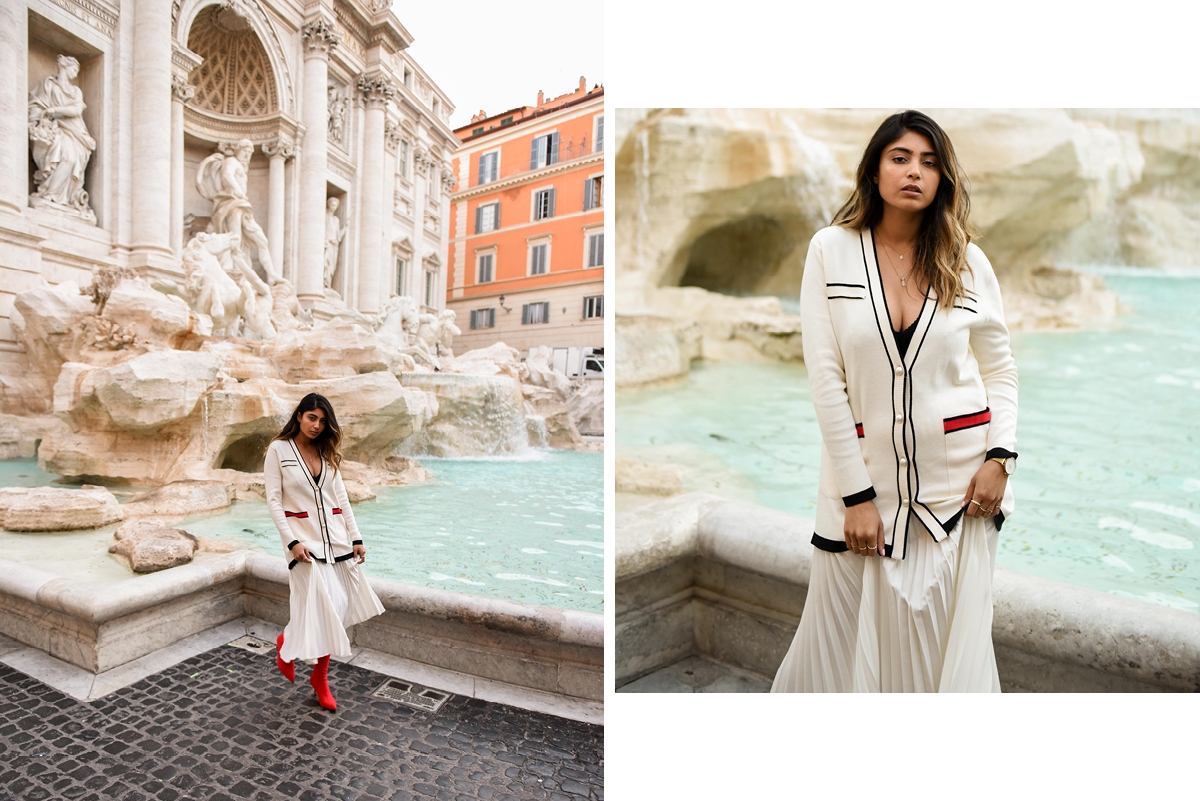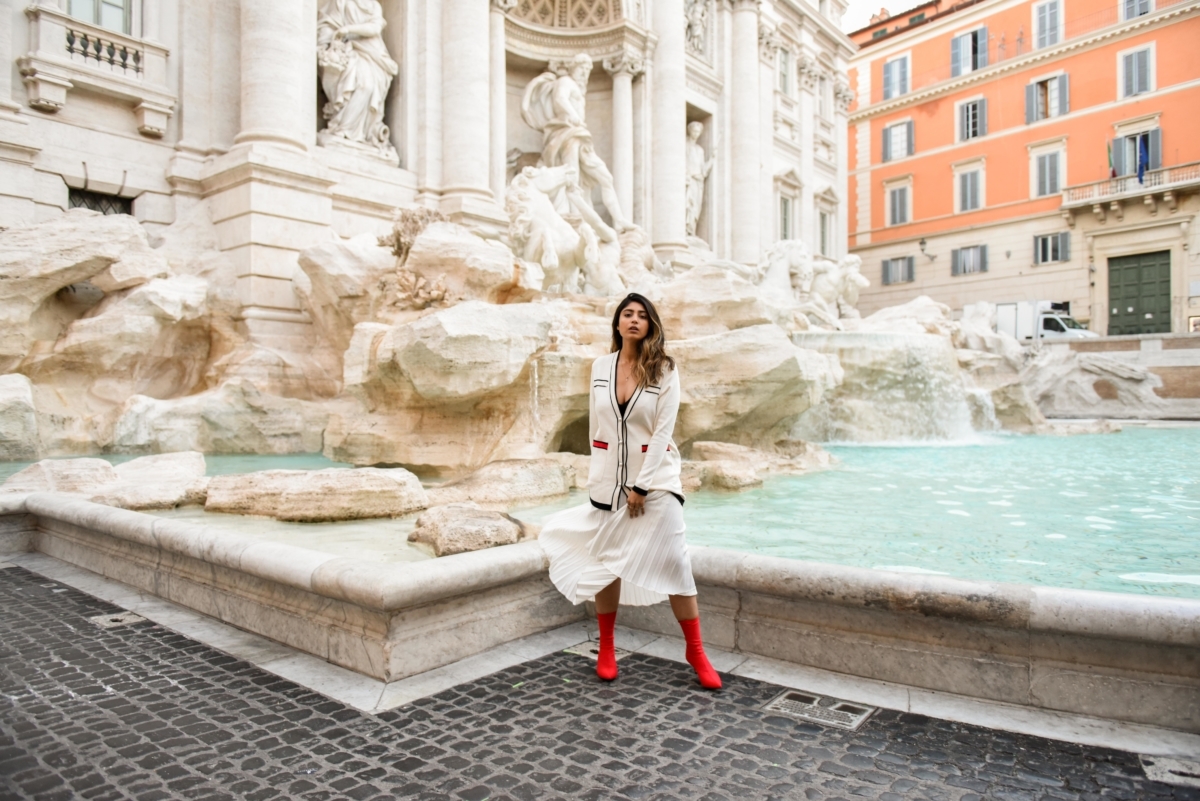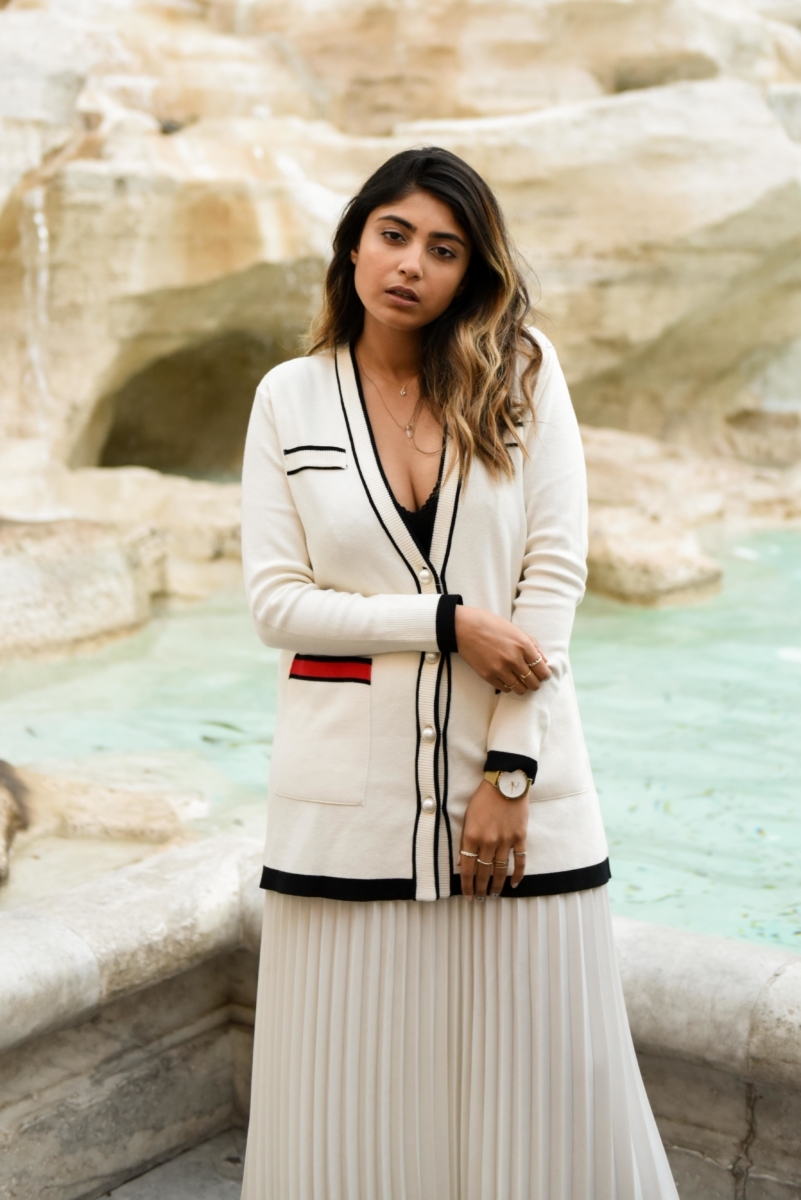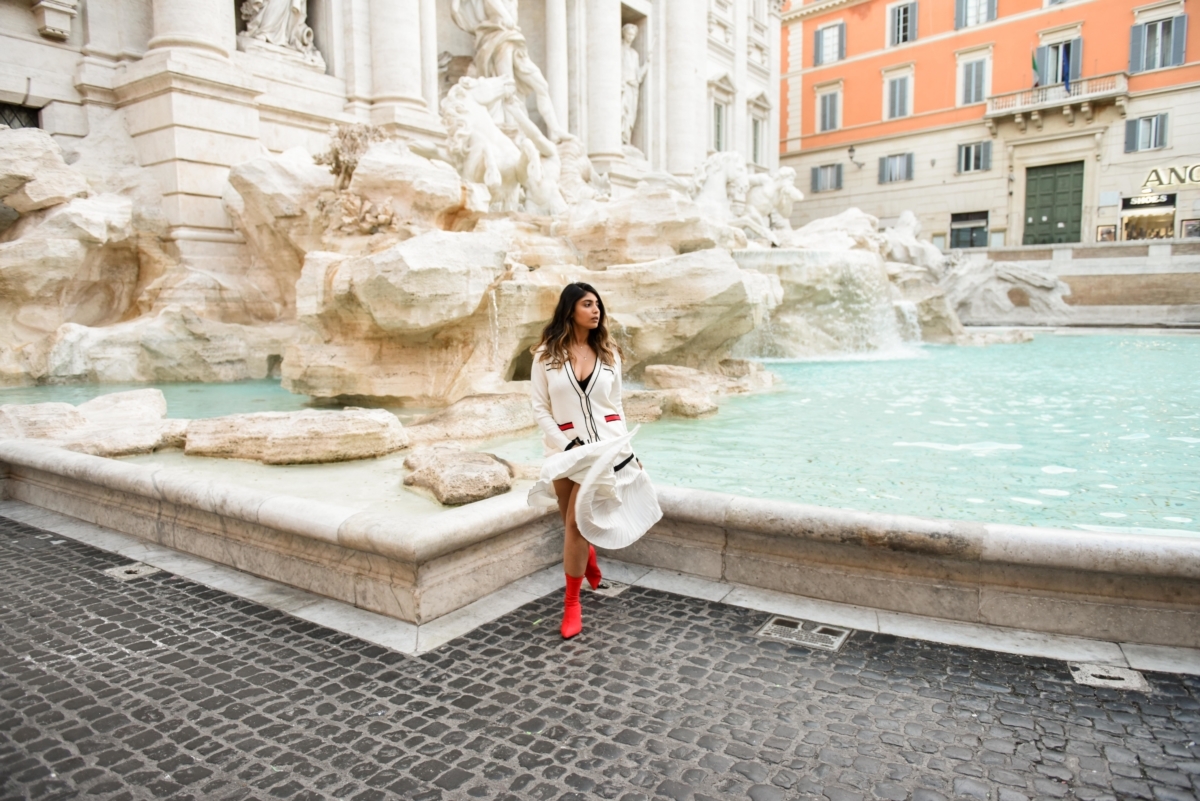 SaveSaveSaveSave
SaveSave
SaveSave