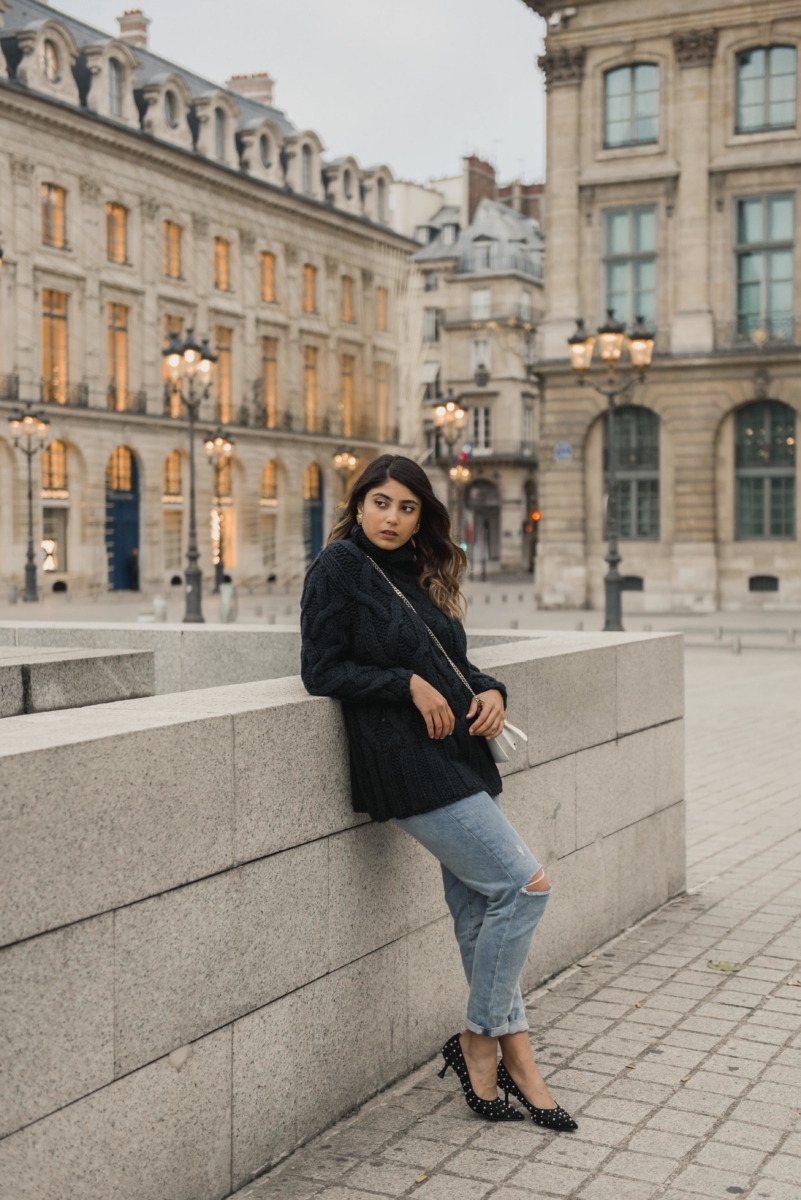 Sweater: Zara (similar here and here); Jeans: Mavi (similar here and here); Shoes: Zara
As you guys know, I've been getting increasingly into self-care and wellness. I don't just mean from the health and fitness side, but rather making a conscious effort to be more centred. This means creating a routine that makes helps me be the best version of myself. Personally, my mornings dictate how the rest of my day goes. After spending time in Europe, I've realized that I'm just not the kind of person that can start my day with a croissant and make healthy decisions after. Similarly, my mood in the morning will impact the rest of my day. So over the past little while, I've been working to create the perfect morning routine. One that'll help kickstart an awesome day, and I wanted to share it with you.
Your morning starts the night before
What I mean by this is that you need to be prepared. Going to the gym in the morning? Lay out your workout clothes! Heading to work? Make sure you have your lunch packed in advance. Minimizing the number of mundane tasks you have to do makes your morning a lot more enjoyable.
Give Yourself an Hour
Yup, 1 hour. Set your alarm so that you have 1 hour to centre yourself before you start the day. If an hour seems like a lot, start with 15 minutes, and build it up.
Put your phone away
We all use our phones as alarms, but instead of going through your emails or scrolling through Instagram first thing, just hold off for a bit. Looking at my phone first thing in the morning overwhelms me. I need to take time to centre myself before I get into any of that.
5 Minute Journal
I know, I talk about this a lot. But I only do it because it's completely changed my life. Starting your day off with gratitude puts you in a positive mood for the rest of the day. It helps you realize what you have to be grateful for, and think about how you can make your day the best it can be.
Hot water, lemon, and apple cider vinegar
If you don't have access to apple cider vinegar, just start your day with hot water and lemon. It kickstarts your metabolism and gives you a rush of energy.
Make breakfast
It doesn't matter if it's a smoothie or scrambled eggs. Point is, before you run out the door, have something to eat. It just helps you start your day off on the right note. I feel like making food at home grounds me. The only exception to this rule is if you like working out on an empty stomach and you're about to go to the gym.
Get your workout out of the way!
I don't know about you guys, but I will make every excuse in the book not to work out as the day progresses. The only way to tackle this is to just get it over with in the morning. I find that getting my workout in first thing puts me in a better mood. That way, I can relax in the evening knowing I don't have to go work out after a long work day!
Do you have a morning routine? I'd love to hear what you like to do!
Photography by Alina Sepp