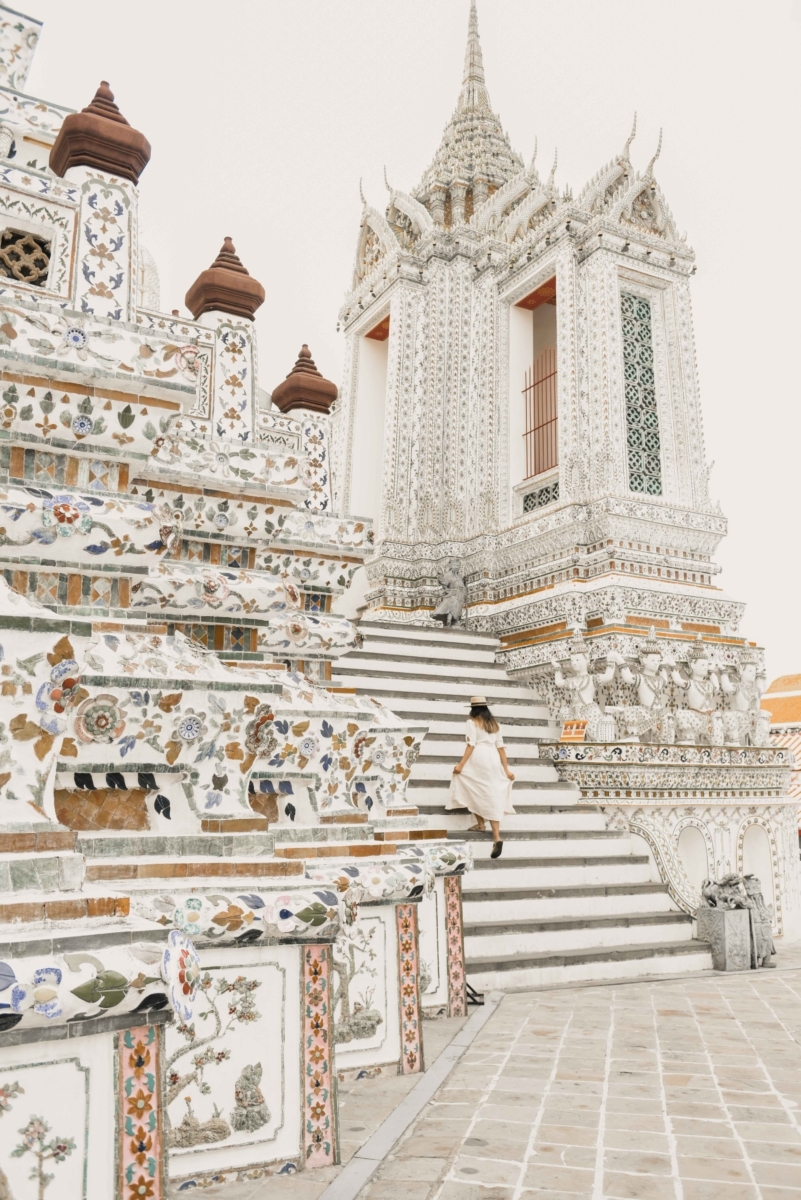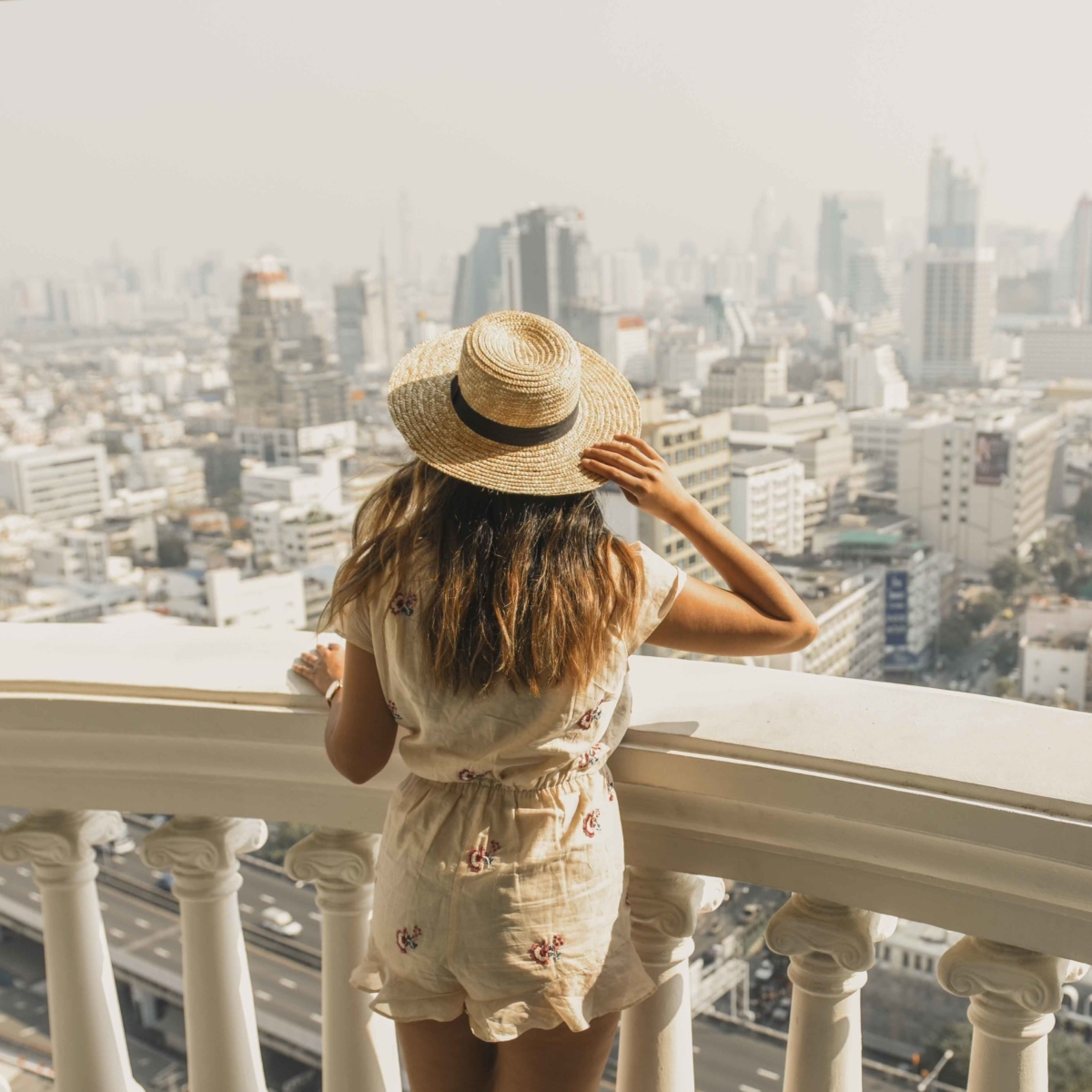 If you love the hustle and bustle of a city that never sleeps, restaurants galore, massive shopping malls and beautiful temples, then Bangkok is the city for you. The last time I was in Bangkok was in 2016, and I was itching to return to it. I wanted to revisit the temples, visit as many rooftop bars for sunset as I possibly could, and explore the food scene. It was the perfect getaway. Before you go to Bangkok, here are a few things you should know:
December – February is peak season in Thailand, so make sure you book your hotel early
When taking a taxi, always make sure they use the meter
Expect gridlock traffic, so try to familiarize yourself with the BTS system
Tuk tusk are generally more expensive than taxis because they don't use a meter. Make sure you bargain the amount down, and don't let them make any additional stops. That being said, they're always really fun!
Sukhumvit is the most connected area, but Silom has all the newest hotels, rooftop bars and high rise buildings
Where to stay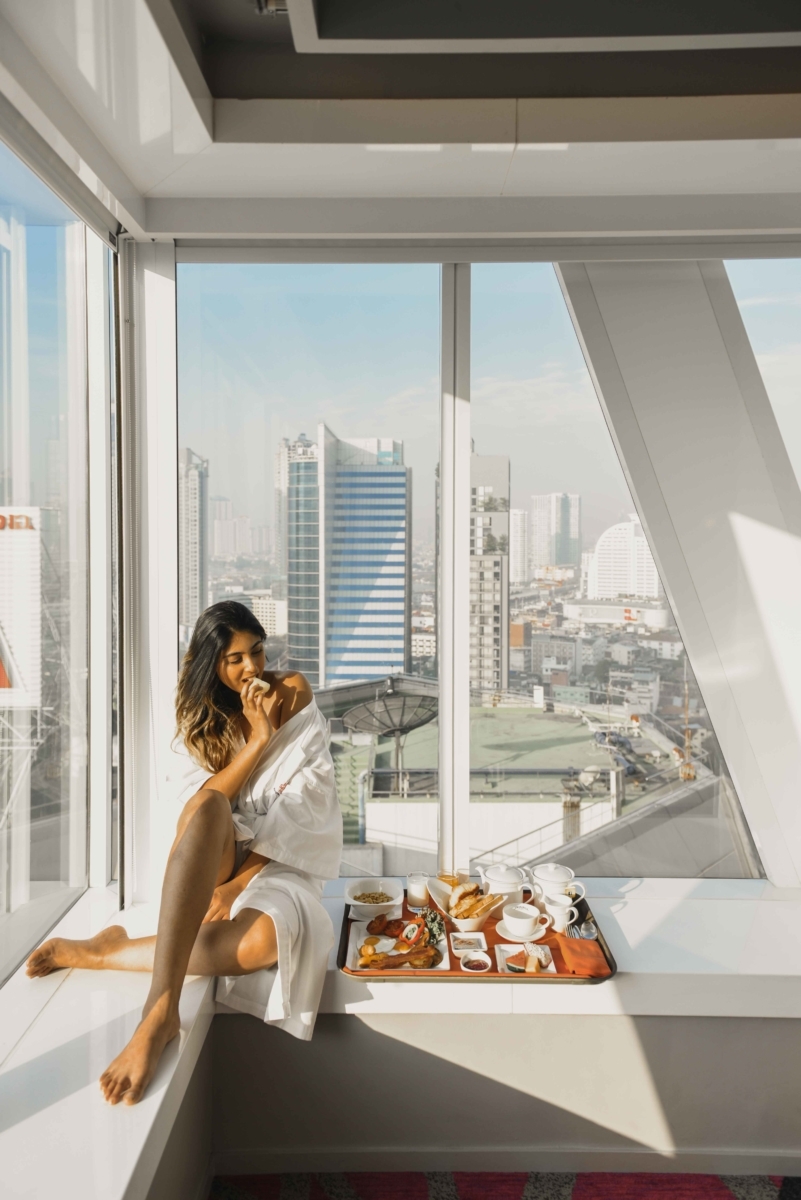 While I usually stay in Sukhumvit, this time, I stayed in Mode Sathorn for a few nights, which is located in Silom. The only way to describe Mode Sathorn is incredibly chic. Everything from the lobby to the rooms are so sleek! So the way the hotel has designed its rooms are by theme. There are 4 you can choose from: Eastern, Western, Urban Stylist and Metropolitan Chic. I chose the Metropolitan Chic room, and loved the ultra sleek, minimal vibe. Also, the view from my room was to die for!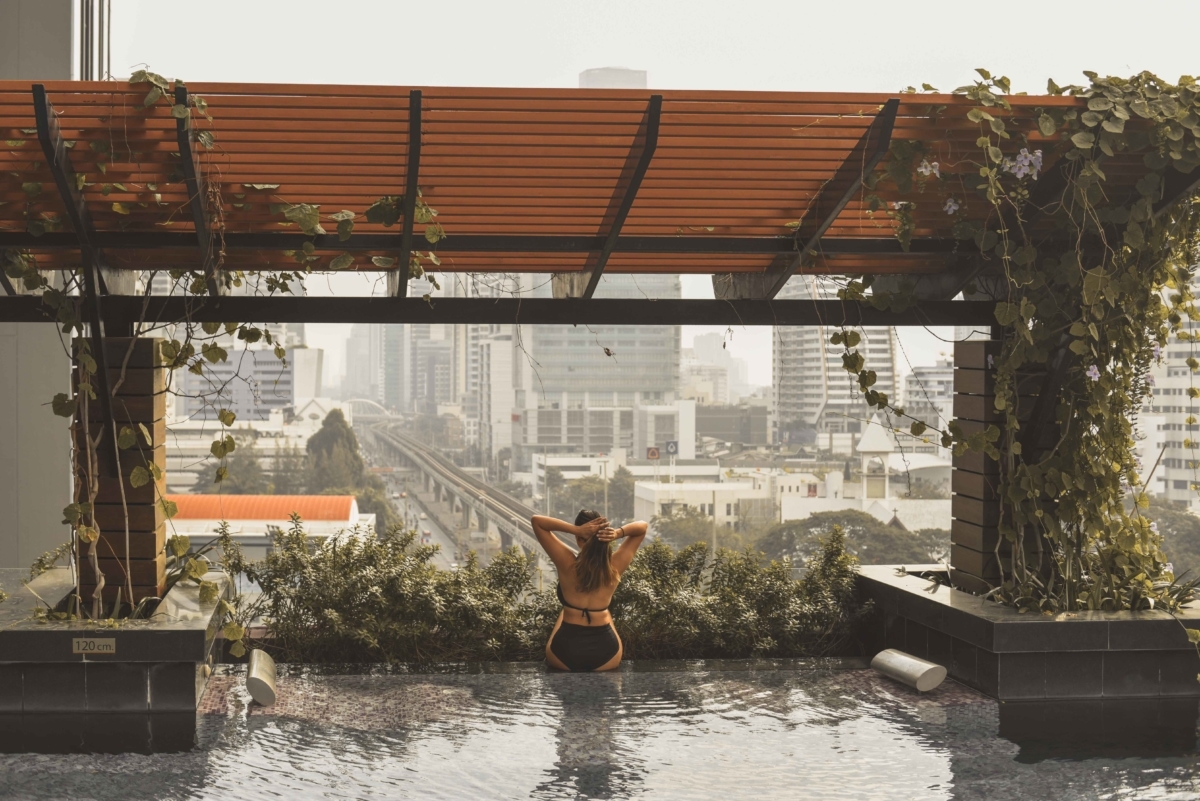 In Bangkok, location is everything. I personally hate being stuck in traffic, so whenever possible, I'd take the BTS. Fortunately, Mode Sathorn is basically connected to Surasak Station, so getting around is no issue at all. Like most new hotels on Silom, Mode Sathorn is second to none with its rooftop situation. Their swimming pool area was my favourite place to hang out in the hotel. It's located on the 10th floor with sweeping city views. For evenings, the hotel also has a rooftop bar on the 38th floor. The view is breathtaking, and the food is delicious!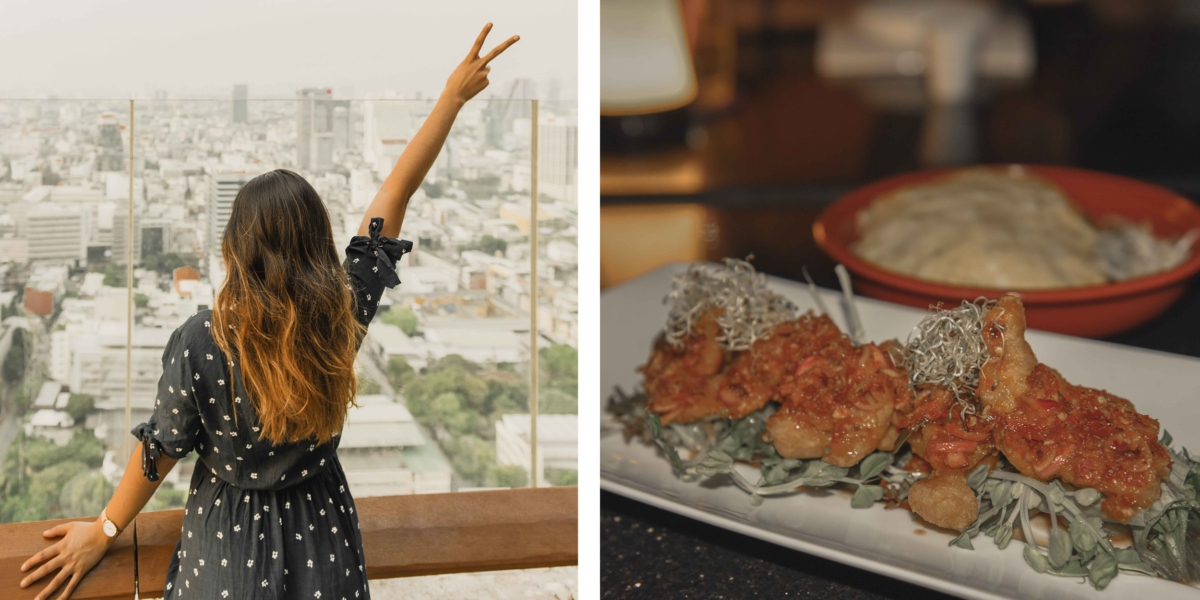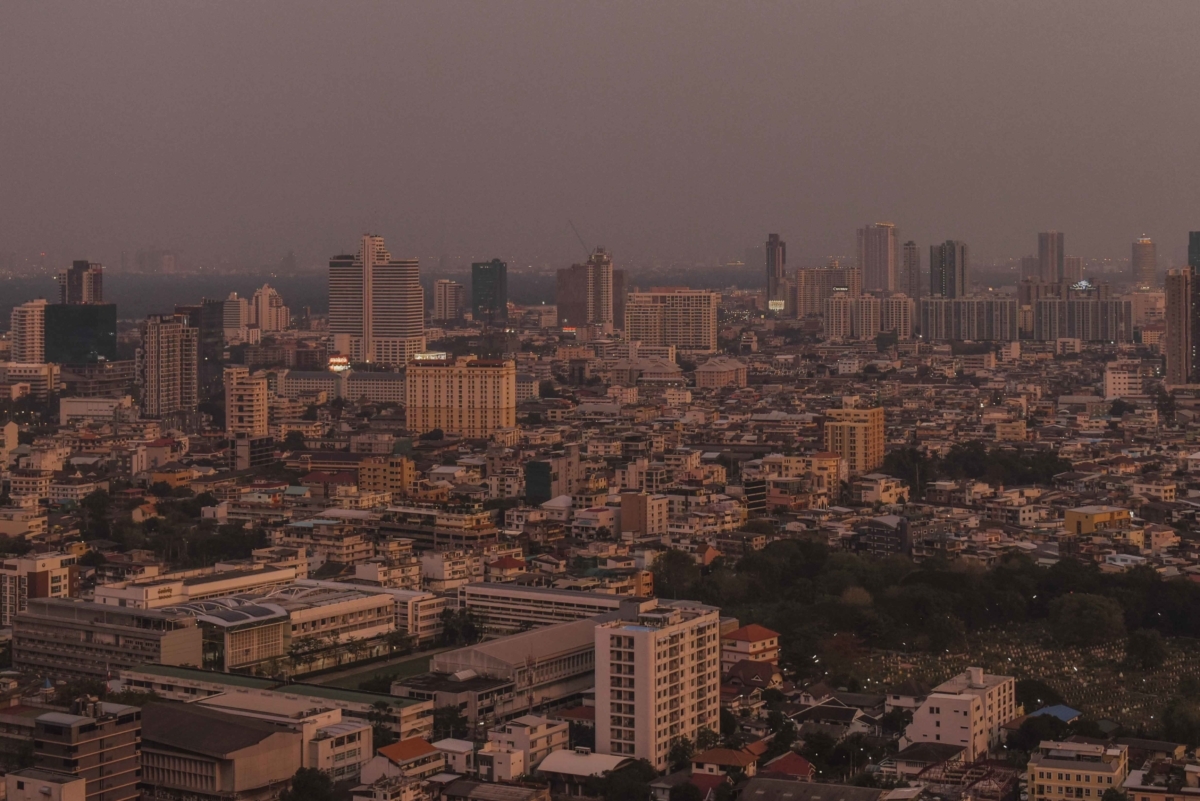 Where to eat
The food scene in Bangkok truly offers something for everyone. Whether it's Michelin star restaurants, concept cafes, or vegan restaurants, Bangkok has it all. Here are some of my favourite finds:
Bitterman
This concept cafe is located in Silom and is absolutely beautiful. With plants in every corner, it has a really homey feel to it. Order their brunch dishes, I had the crab burger which was just delicious!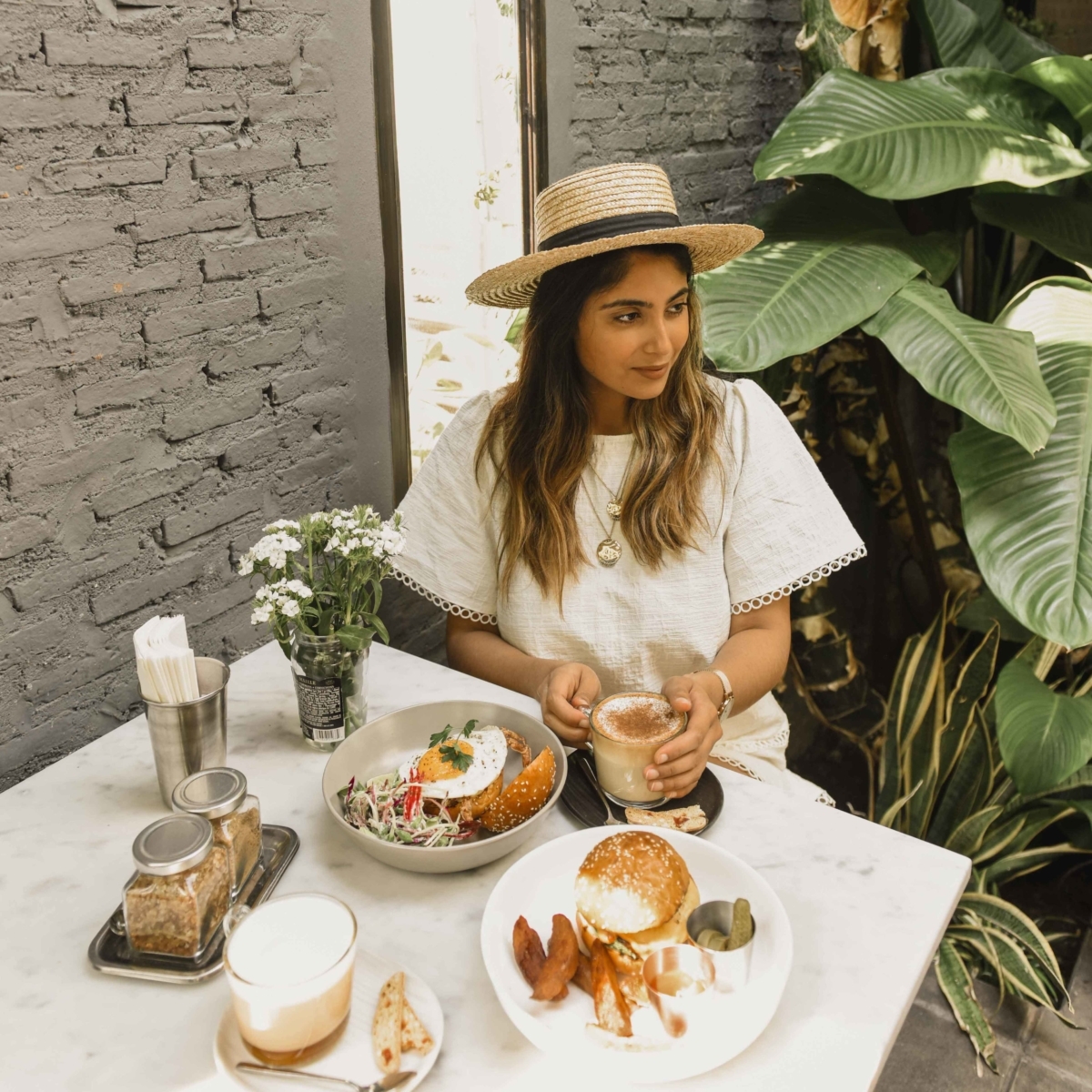 Lazy Toby's
Toby's does a solid brunch. Their avocado toast is phenomenal, as is their coffee.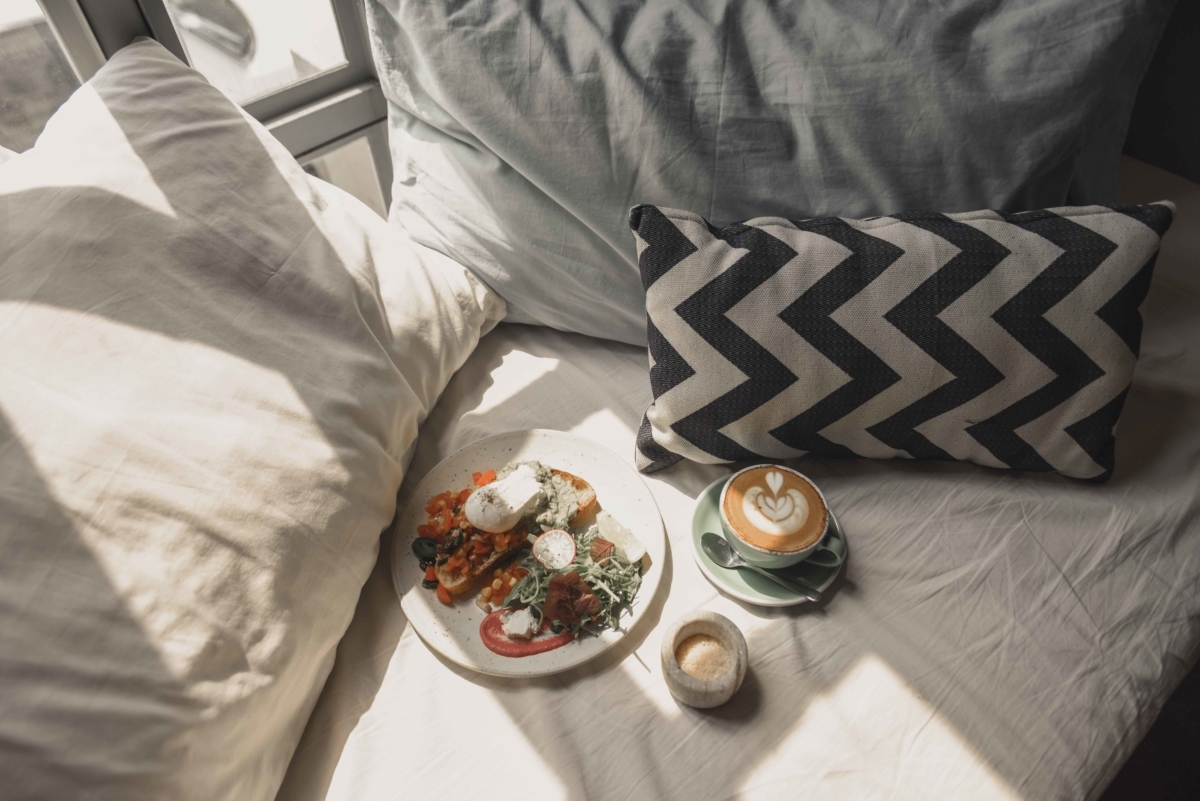 Unicorn Cafe
Chances are, you've seen this place all over Instagram. It's pink and full of toys and desserts – can you think of anything better? My brother and I ordered way too much, and from experience, I can tell you that their crepe cake is a must-have, as is their hot chocolate.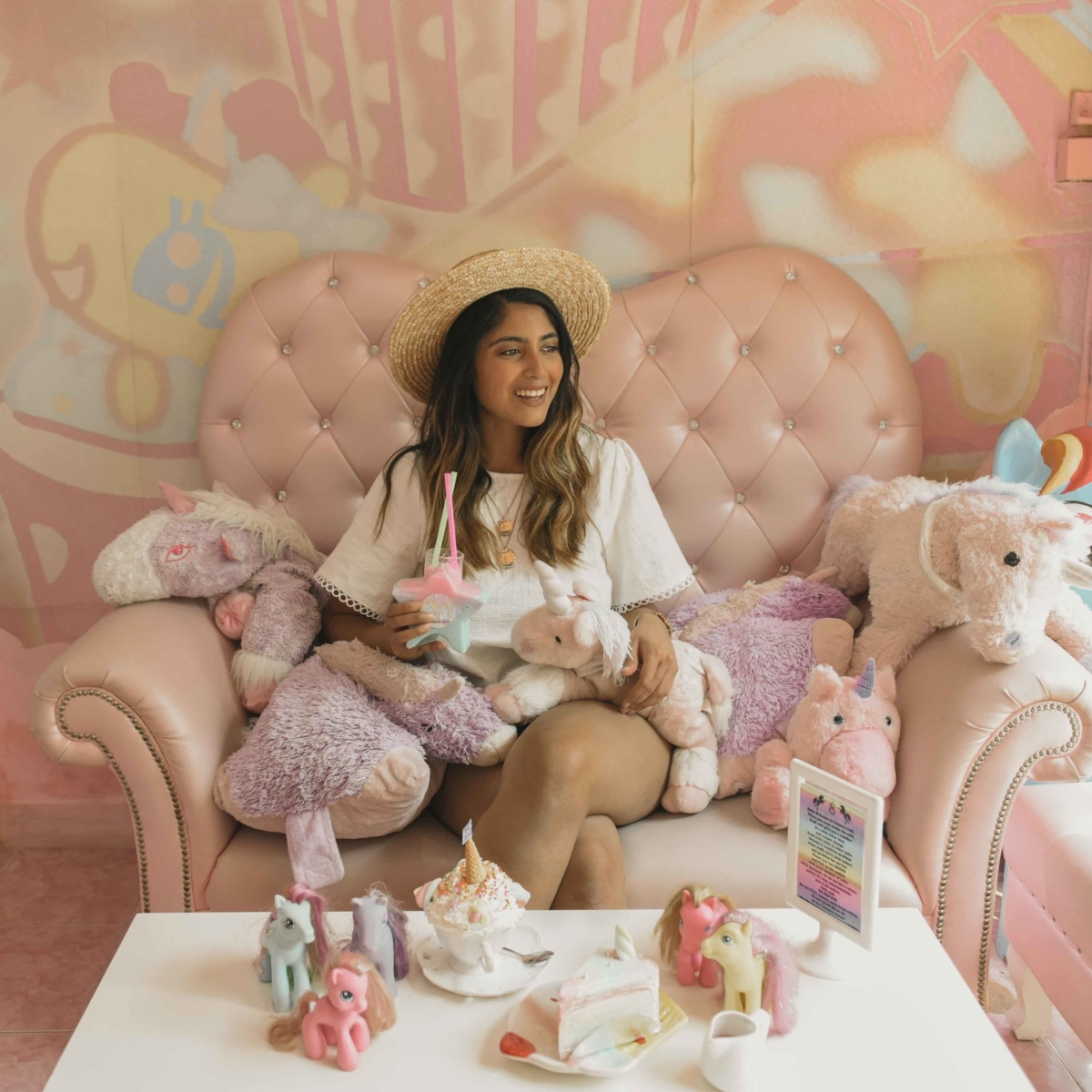 Flair The Espresso Bar
This is actually a tiny yet sleek coffee stand within a mall. You must order the gravy bomb which is an Americano with a scoop (yes, scoop) of Milo.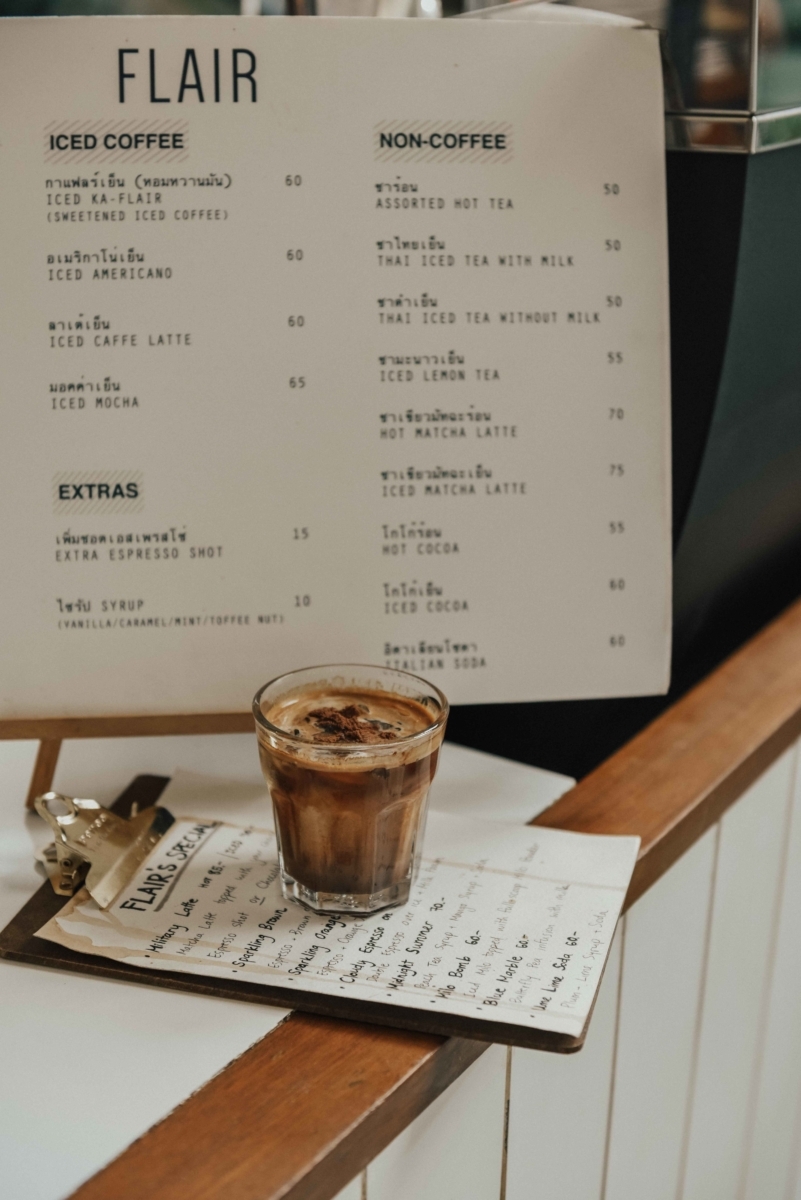 Cafe Organika
An all white and marble cafe? Yes please! Aside from the gorgeous interior, Organika has great food. I ordered the mushroom shakshuka which was delicious. But the real showstopper was their cloud-like pancakes.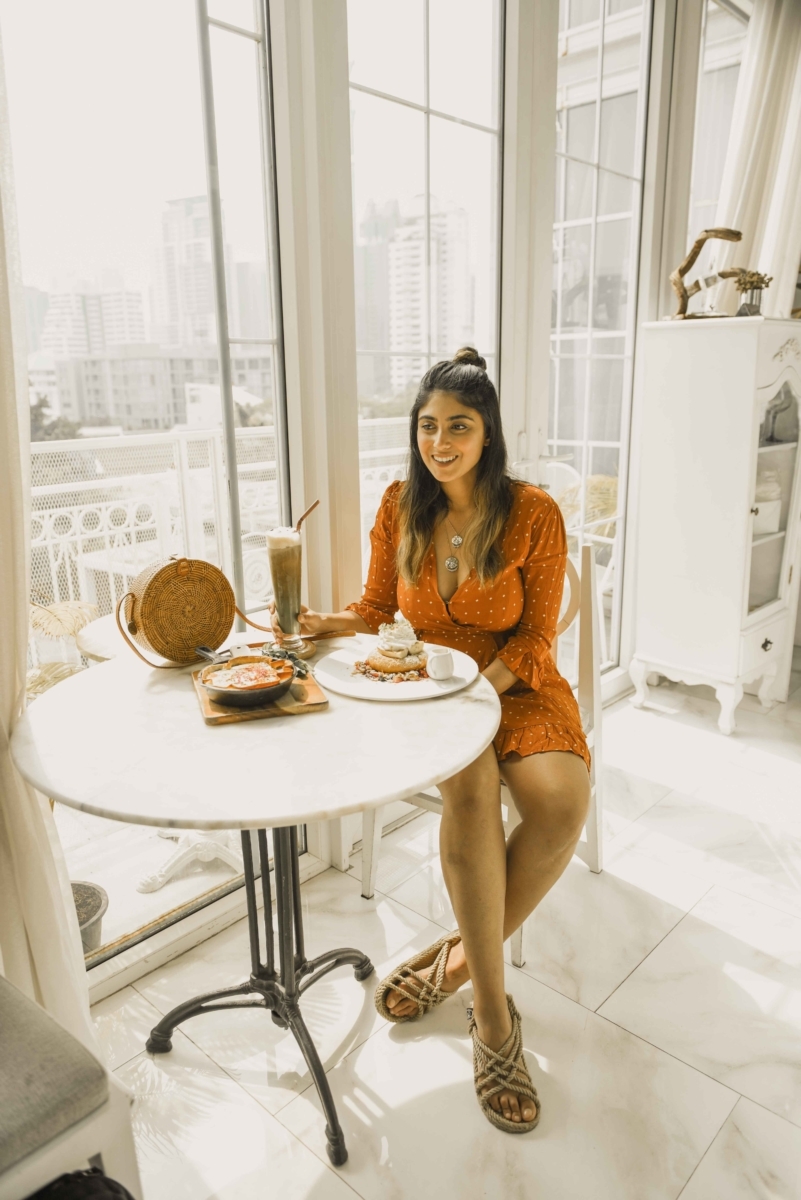 Hands and Heart Cafe
Two words: flakiest croissant. These croissants were as good as the ones I'd get in Paris, and their coffee is also on point.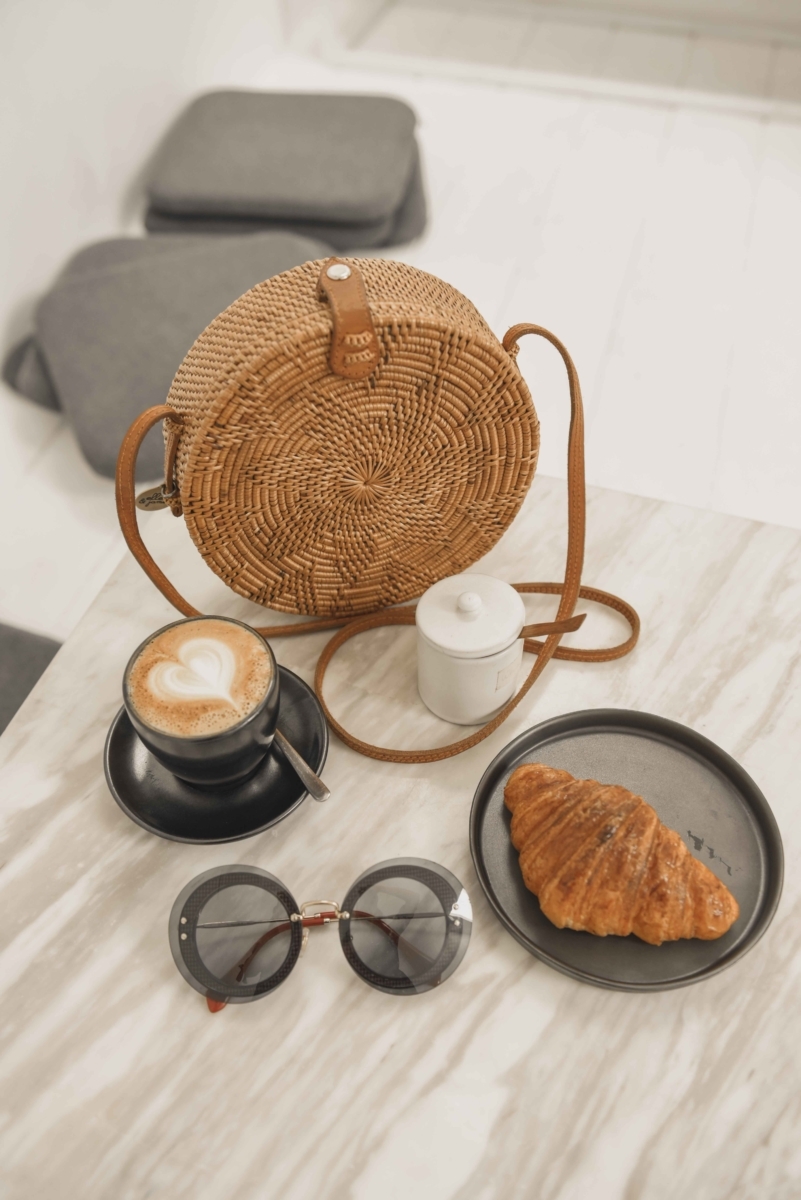 I + D Coffee Roasters x Brave
Get the affogato. Seriously.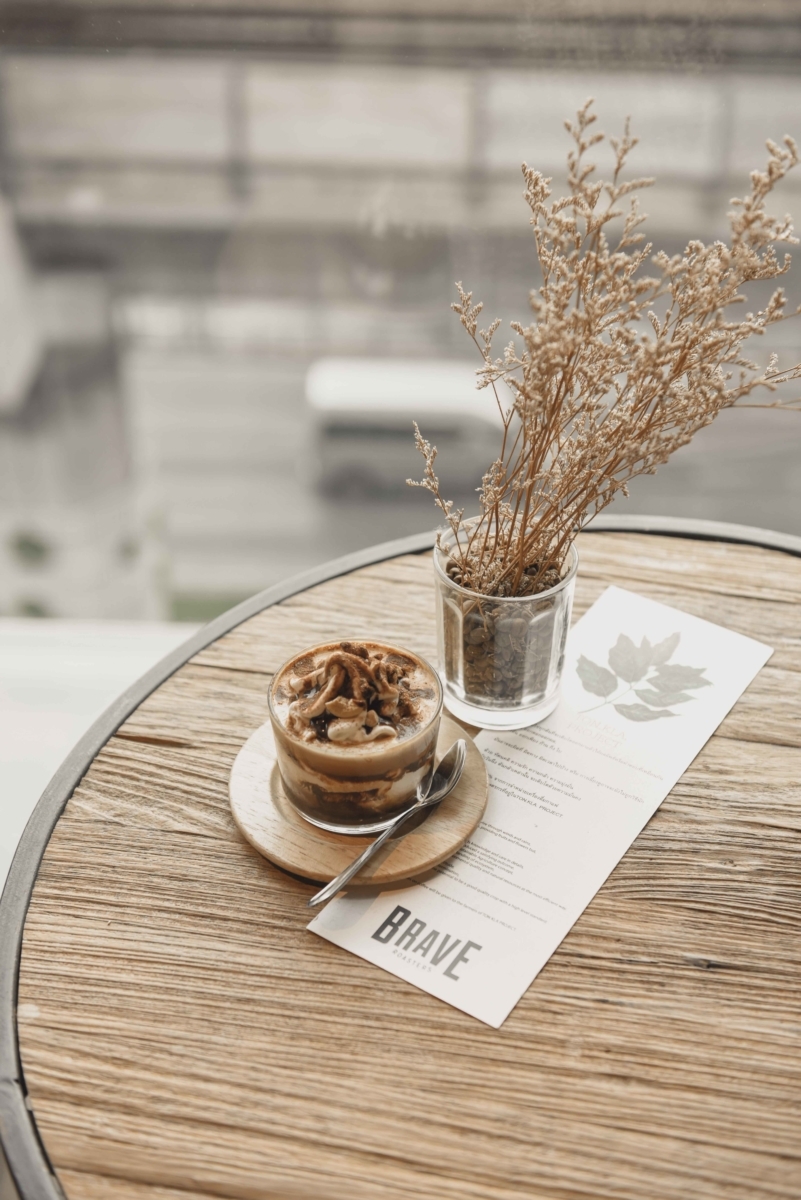 D'Ark by Phillip Di Bella
My favourite cafe in Bangkok. I went back here 4 times. Everything on the menu is fantastic, from the coffee to the burgers. But, my favourite thing here was their acai bowl. It definitely makes it to my top 10 list.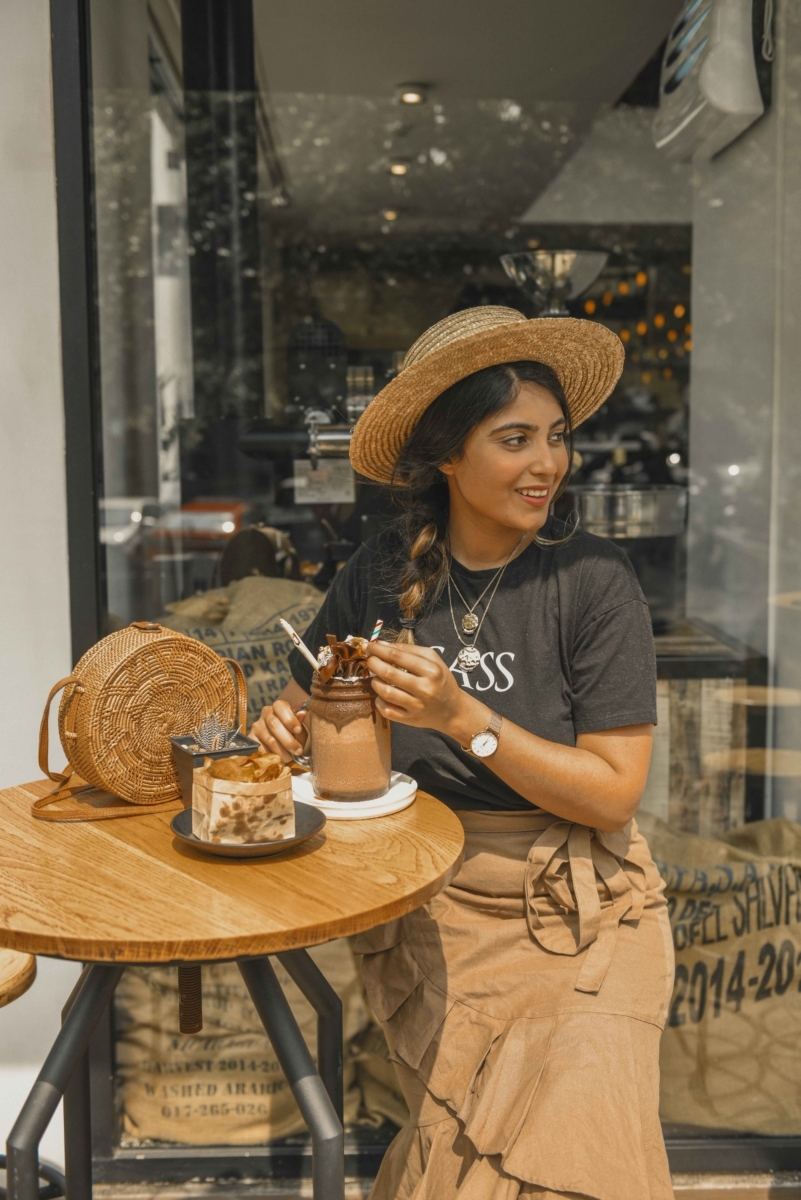 Casa Lapin
Casa Lapin has several locations. I went to the one at Bad Motel. So I personally found that in comparison to the other cafes I visited, the food was a little lackluster. But, the coffee was fantastic, and they have great design sensibility.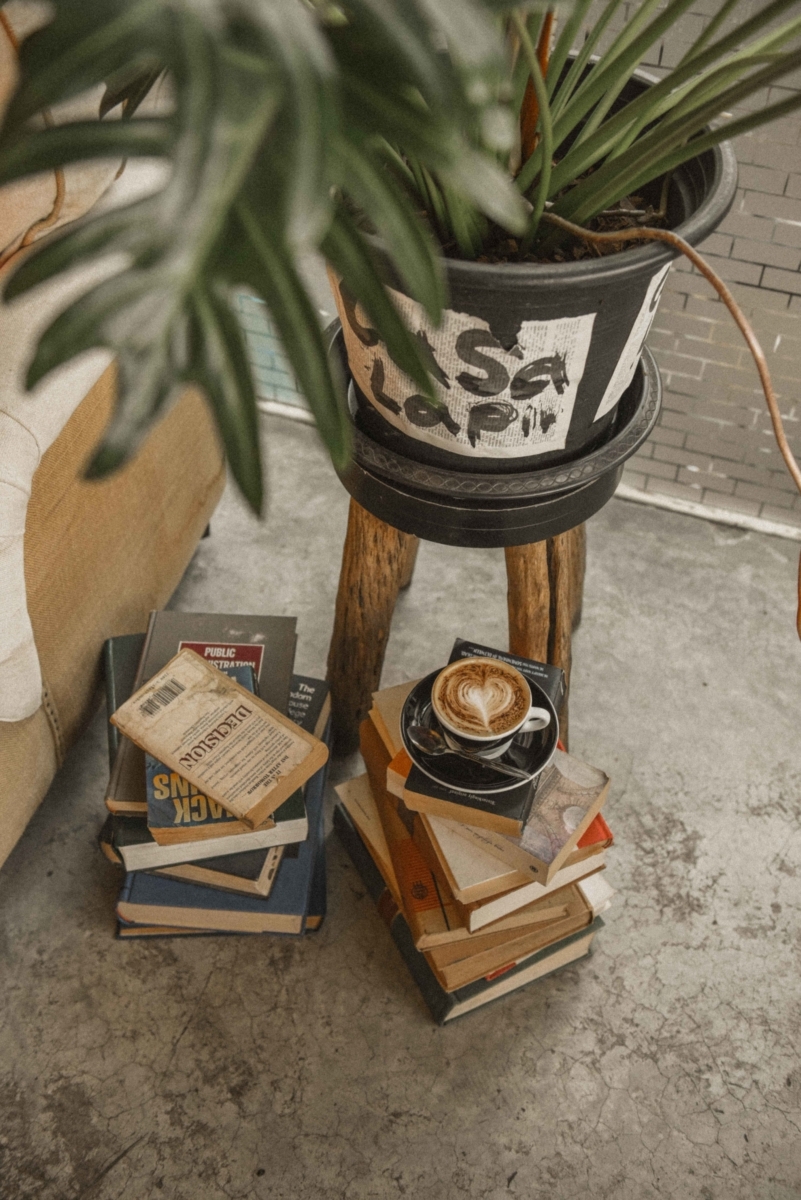 Moon Bar
Located on the 61st floor of Banyan Tree, Moon Bar is a must-visit for sunset views. It offers a 360 view of Bangkok's impressive skyline.

The Sala
I stayed at the Sheraton on Sukhumvit for a few days, and happened to go here for dinner with a friend one night. I ordered the Khao Soi, and it was so good, that I went back for the next two days consecutively.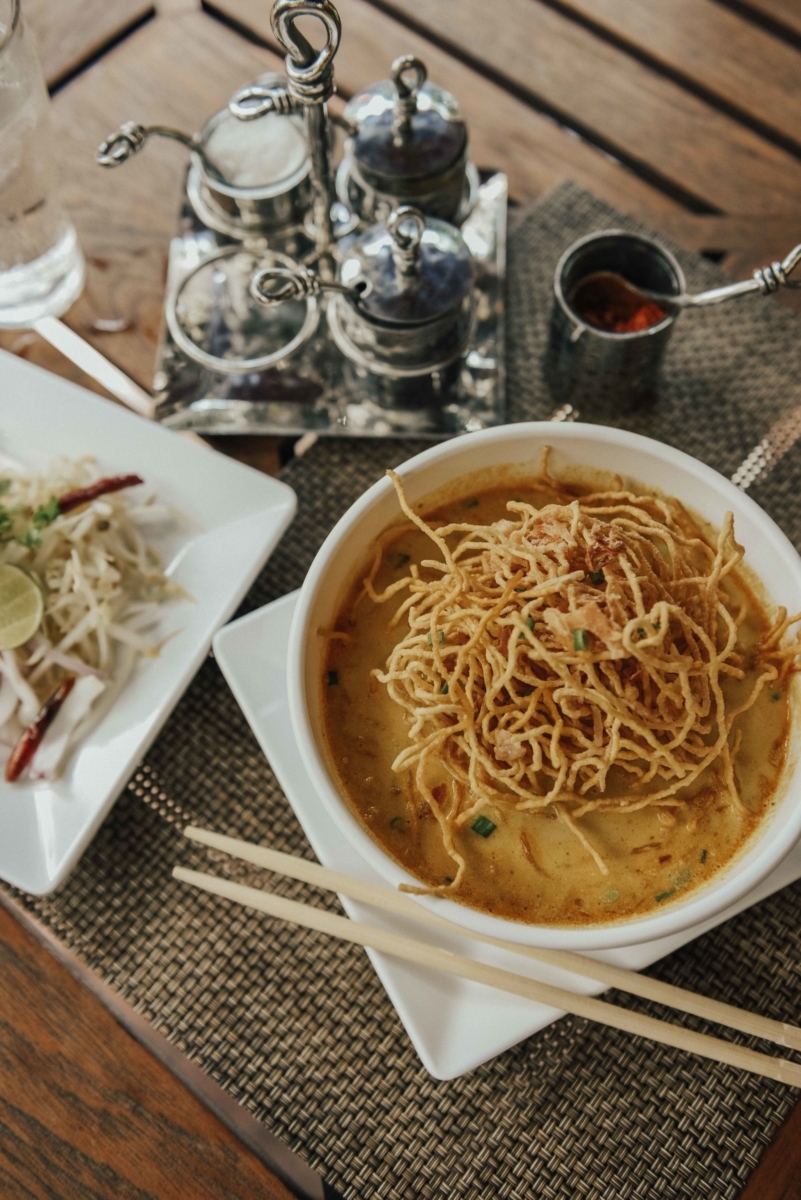 BONUS
As you guys know, I like to enjoy dinners without my camera, but nonetheless, I wanted to share somme additional recommendations with you of places that I didn't get a picture of:
What to do
There is no shortage of things to do in Bangkok, from shopping to temple hopping. I'm not one for big malls, so when I wasn't eating, I went to see the temples.
Wat Arun
Wat Arun is one of my favourite temples in the world. The stone work is absolutely phenomenal, and takes you back in time.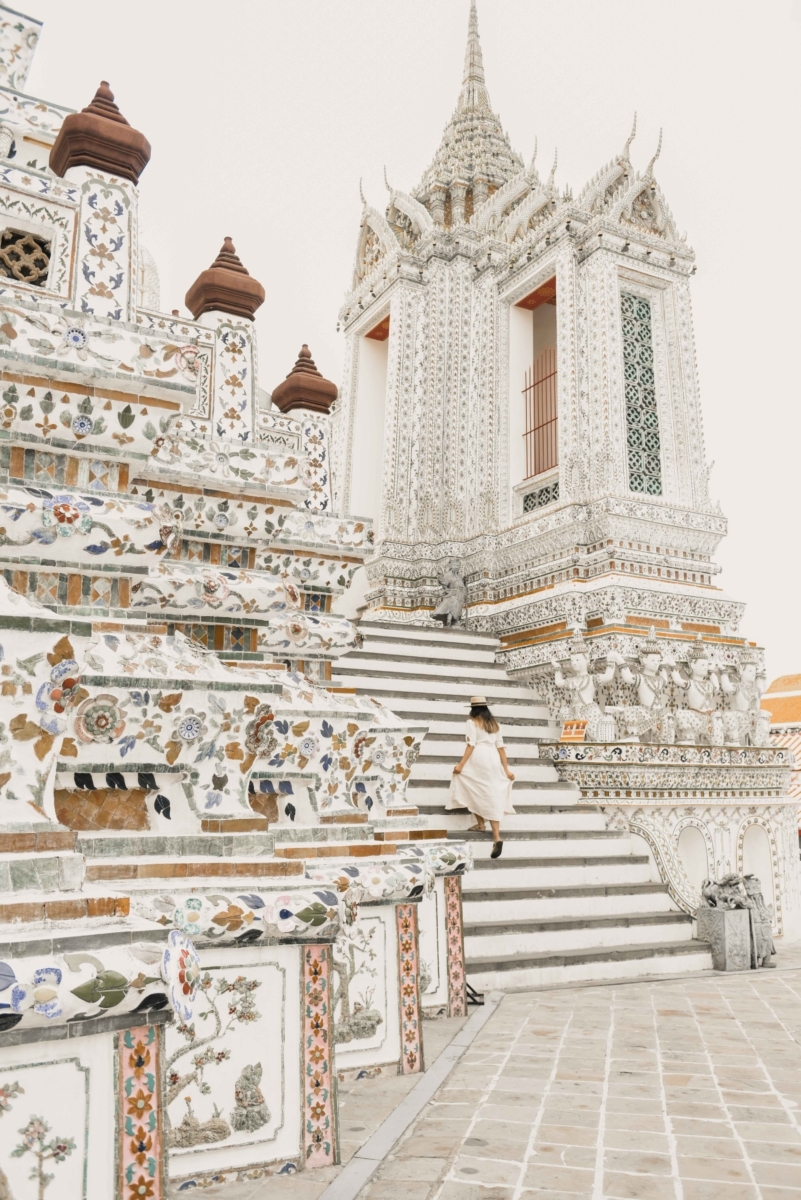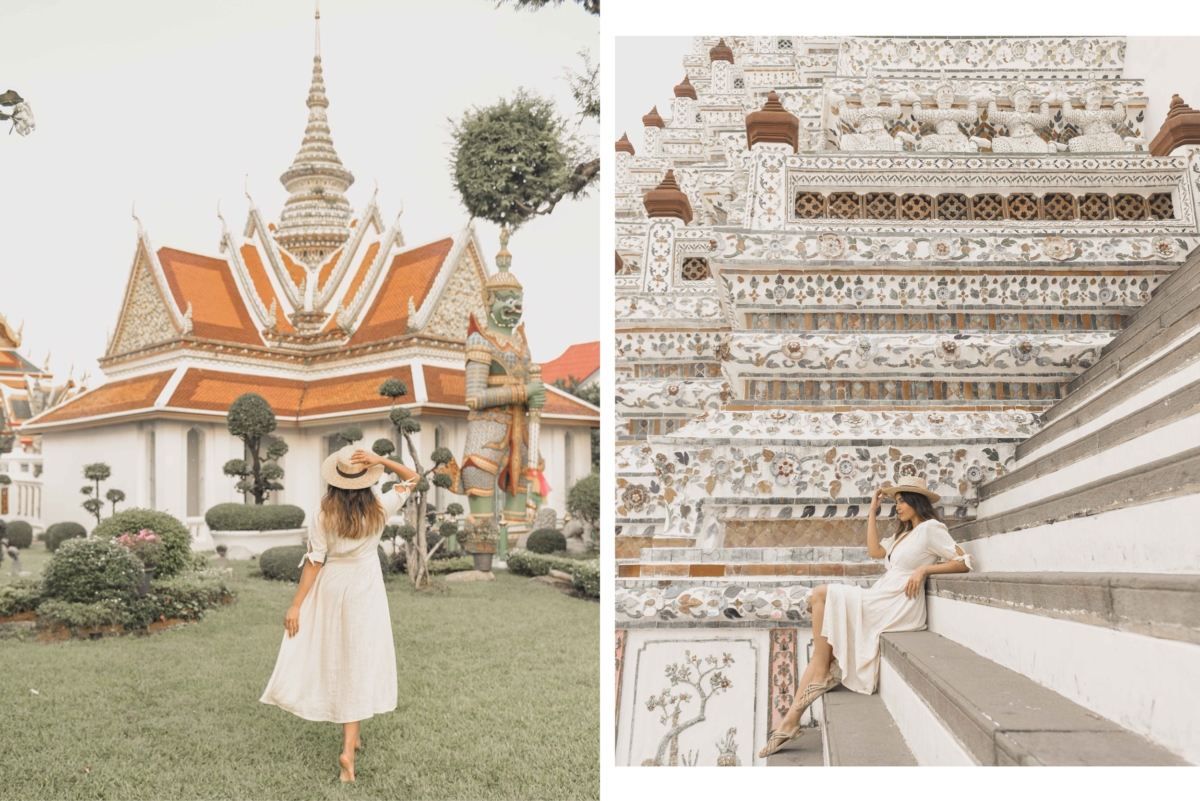 Wat Pho
Also known as The Temple of The Reclining Buddha, and is located right beside the Grand Palace. The temple itself is beautiful, and has a whole section of reclining Buddhas, which is where it gets its name from.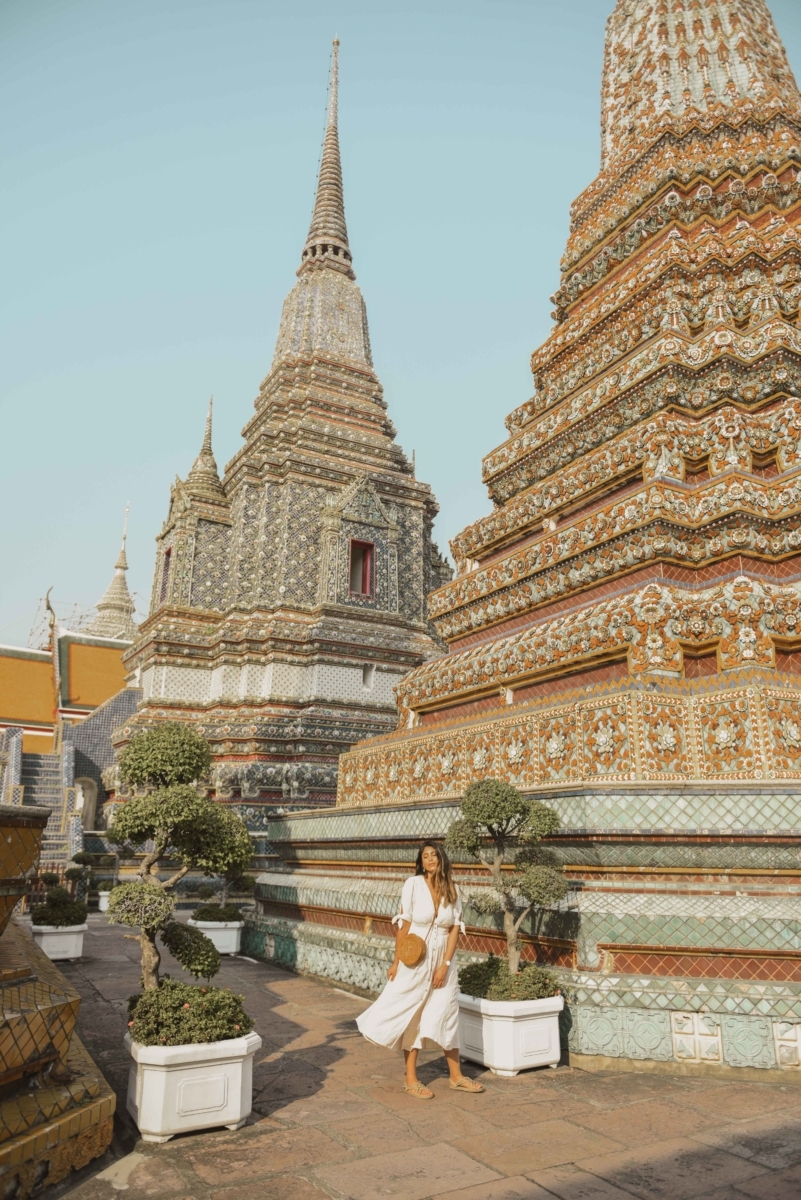 So that's it from me. If you have any other tips, I'd love to know!
SaveSave
SaveSaveSaveSaveSaveSaveSaveSaveSaveSaveSaveSaveSaveSaveSaveSave
SaveSaveSaveSave
SaveSave