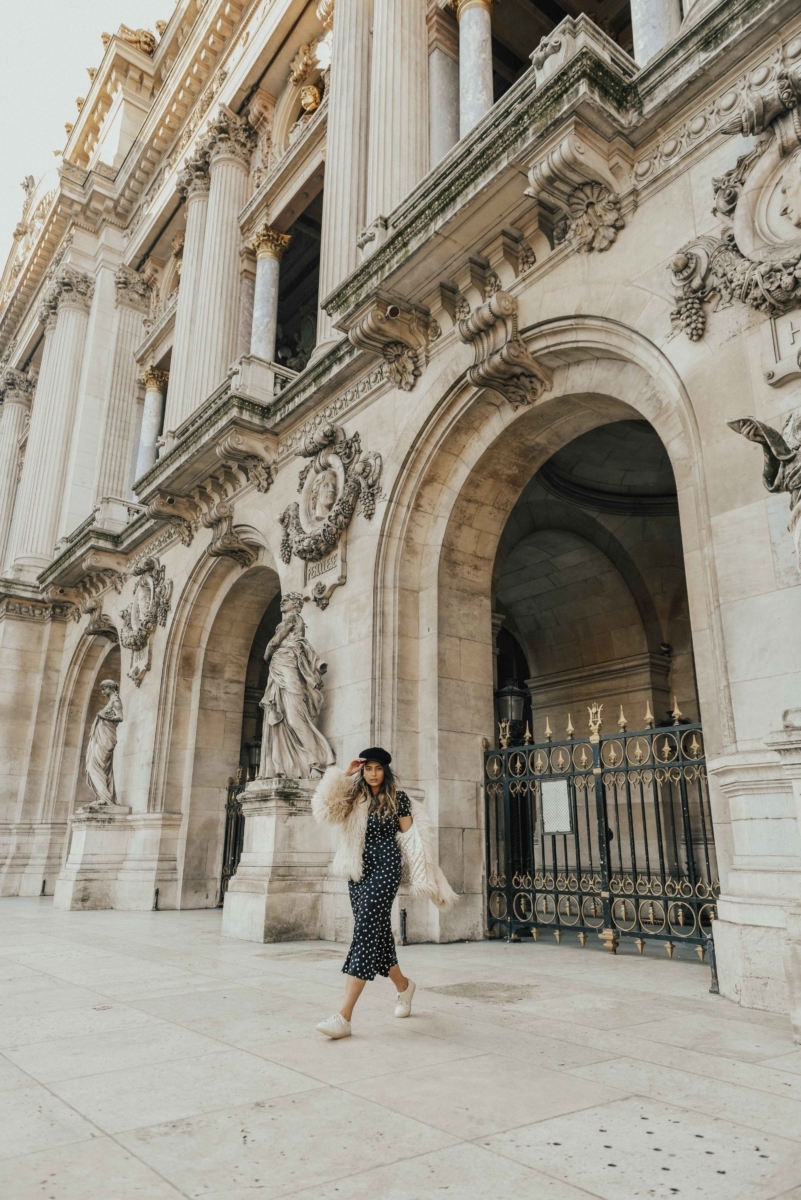 Dress: ASOS; Coat: Revolve (similar here and here); Hat: Zara (similar here); Shoes: Pairs in Paris (similar here and here)
The start of 2018 was a strange one for me. For the first time in God knows how long, I went on a trip which wasn't focused on content creation. I traveled to Vietnam with my best friends, knowing that I probably wasn't going to get any pictures or be able to write a travel guide. It was during this time that I began running out of pictures to post on Instagram. So I did something uncharacteristic of me – I didn't post on Instagram for a day.
To be honest, I was nervous; irrationally nervous. I also felt guilt. Guilty for being neglectful and not working hard enough, which in retrospect is absolutely ludicrous.
But to my shock, nothing happened. My Instagram didn't shut down. No one chanted 'shame' at me in a Cersei-like scene. My life went on as it normally would.
As a creator, I think there's so much pressure to constantly pump out content. And a lot of the times, creators let this all-consuming pressure get to them and post content just for the sake of it  – filler content, if you will.  I speak from experience – in 2017, I posted a picture on Instagram 363 out of 365 days. The two days I missed were on account of long haul flights during which I had no internet.
However, after this experience, I realized that it's okay to take a break from posting. It's okay not to feel inspired all the time. It's okay to run out of pictures and not go into a frenzy about having to go out and shoot pictures right there and then.
So at the beginning of this year, I made a little promise to myself: that I'd focus on quality over quantity. No more filler pictures. This year, I want my content to be dynamic, meaningful, and most importantly, something I can stand behind. And if that means I don't post for a few days, then so be it. But I refuse to be a part of a cycle that pressures creators to post every freaking day and never take a day off.
Fellow creators, I want to ask, can you relate to the feeling of having to post every single day, come hell or high-water? I'd love to get your thoughts on this and hear your experiences!
Photography: Michaela Efford