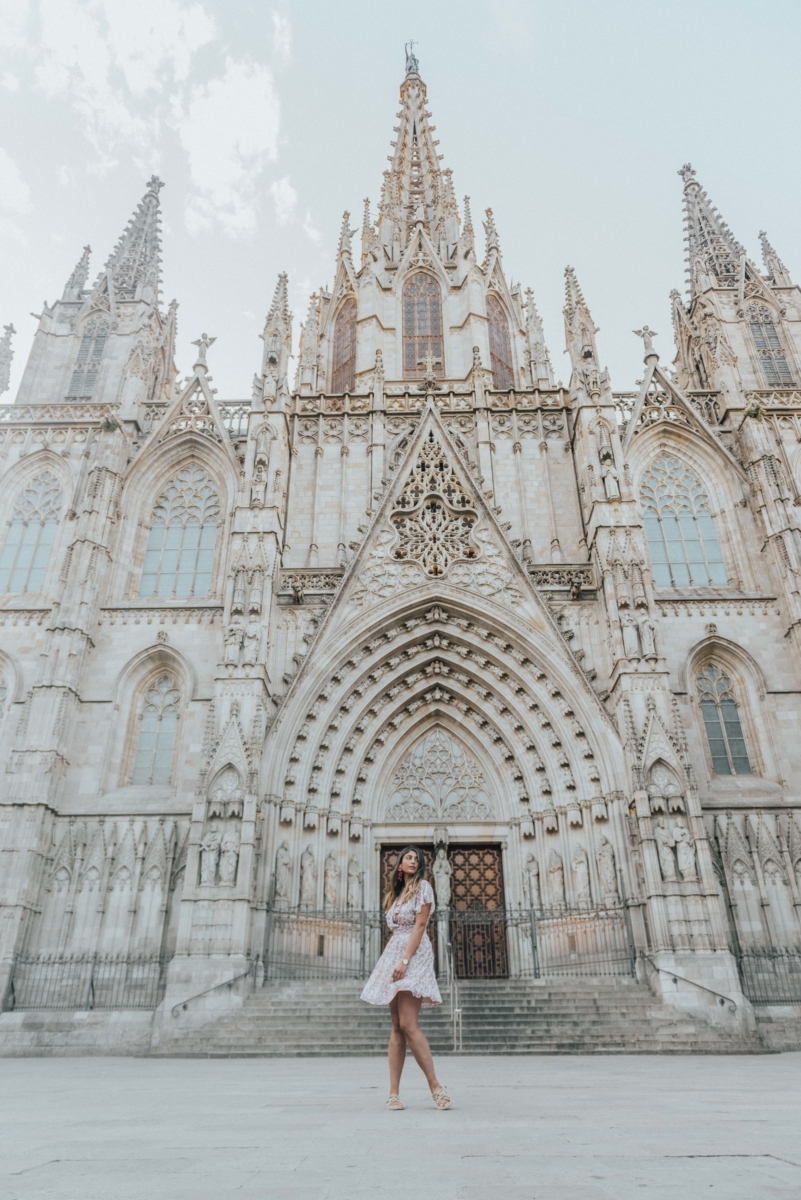 Barcelona, in short, is a high vibe city where you're bound to have a good time. The energy is infectious, the architecture is unique and the people (and weather) are warm. It's a city that you can enjoy at a slower pace. Take time to walk everywhere, get lost in the Gothic Quarter and enjoy the Spanish way of life.
My trip to Barcelona was somewhat an impromptu one – I had a lot of airline points which I had to use before they expired! But sometimes the unexpected trips are the best one.My trip was made especially fun when one of my closest friends, Camilla, decided to join me. And my dates worked out to match Katie. So what was meant to be a solo trip became a girls' trip! As you can probably tell, I had the best time and wanted to share all my tips and tricks with you guys!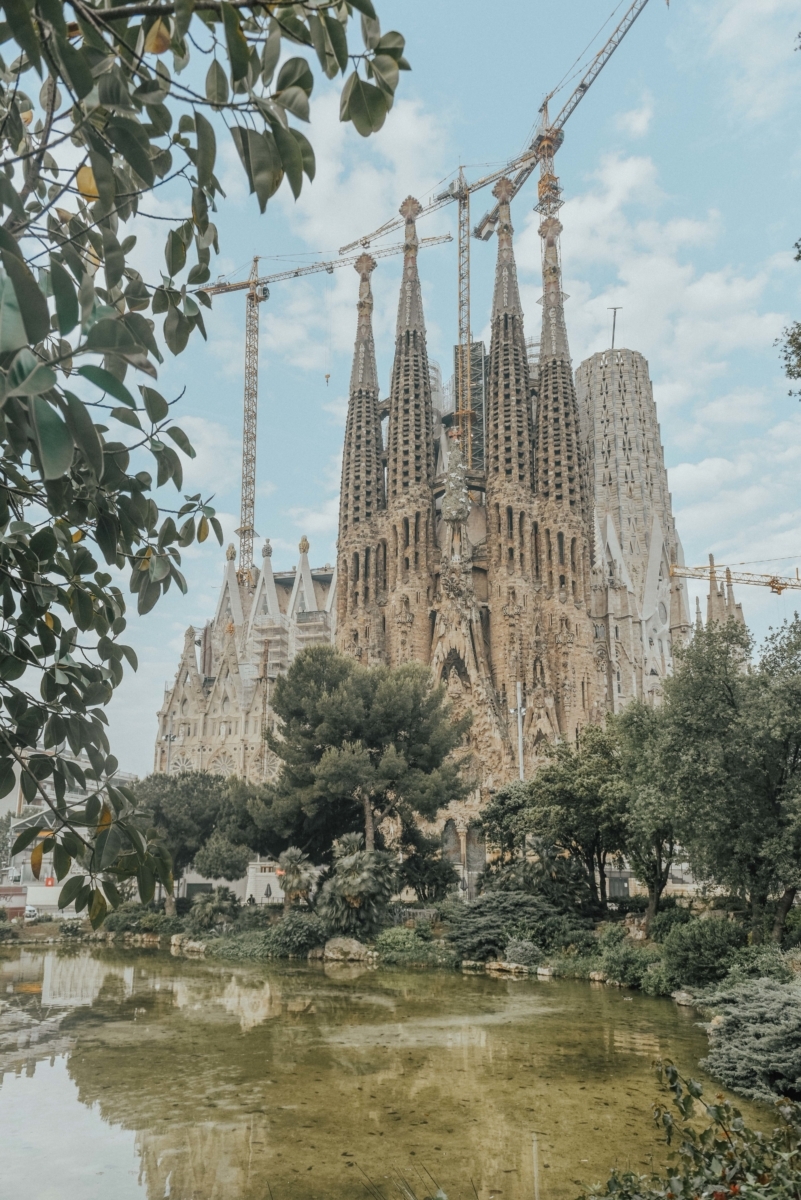 So first things first, here are some basics:
It's really easy to get around the city – it's quite walkable and the public transportation system is great
Uber is not the best – the wait times are absolutely ridiculous, I recommend hailing a cab or sticking to public transportation
Barcelona is a credit card friendly city, have some back up cash, but you can definitely get by with your credit card
The best way to get from the airport to the city is with an Uber
Where to stay
There are no shortage of nice hotels in Barcelona. I split my time between two of them which gave me the chance to explore two different neighbourhoods.
Yurbban Trafalgar
Located in the heart of El Born, Yurbban Trafalgar is a cheeky hotel perfect for the millennial traveler. Every part of the hotel has really witty touches, my favourite of which was the body wash that said 'Smells Like Clean Spirit'- a treat for any '90s kid. I felt the entire hotel was designed for a millennial, from it's sleek lobby, to its affordable price point, to the fact that it's located in trendy El Born, a stone throw away from a multitude of restaurants and bars.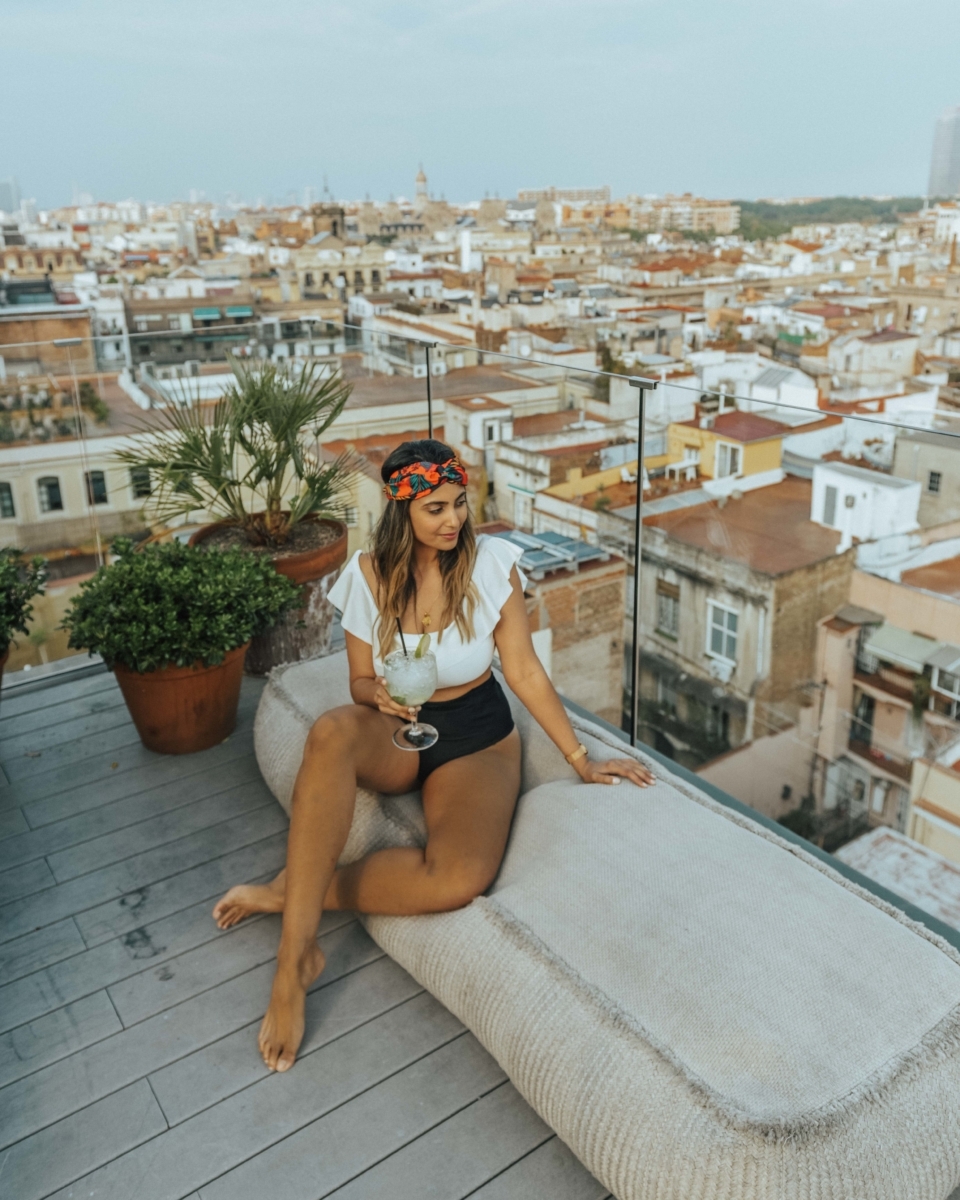 The rooms are basic, comfortable, and in line with the rest of the hotel's cheeky aesthetic. However, the best part about the Yurbban Trafalgar is undoubtedly their rooftop which houses a pool and offers a sweeping panoramic view of the city. So if you're looking for a good place to grab rooftop drinks, this is the place to go.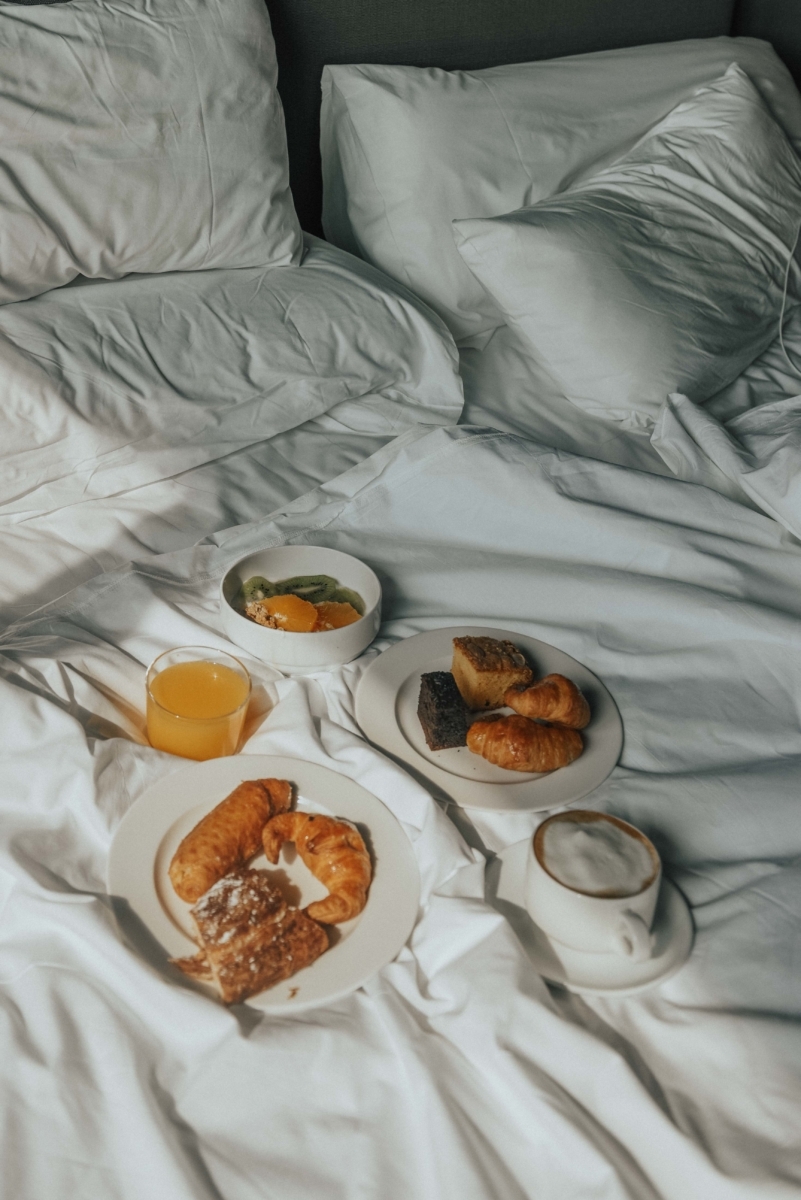 In terms of location, Yurbban Trafalgar is incredible. It's located literally in the heart of El Born. Just steps away is every cafe and restaurant you'd want to visit. Not to mention, it's walking distance from Barcelona's famous Gothic Cathedral, and the meeting point for most walking tours.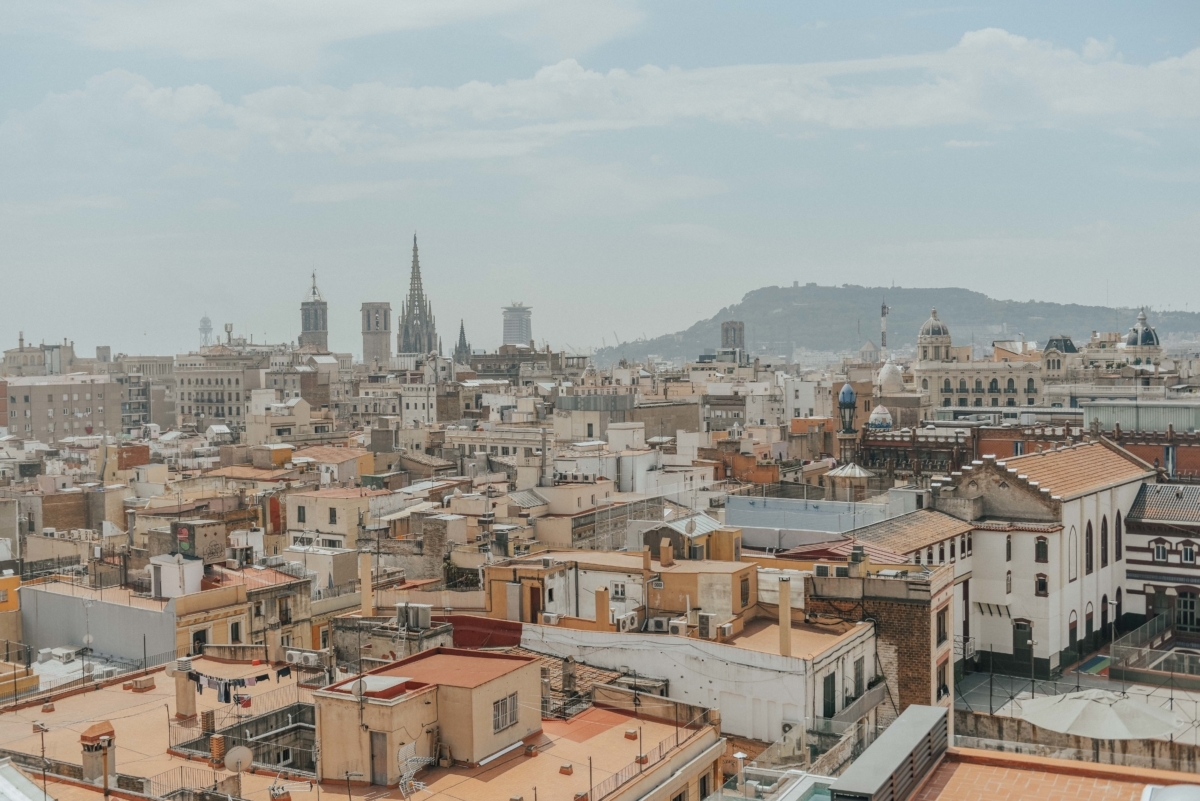 Hotel Praktik Bakery
No the name is not a misnomer, Hotel Praktik Bakery is literally located on top of a bakery. And one of the best bakeries I've ever been to, at that. As though the smell of freshly baked bread in the morning wasn't enough of a reason to fall in love with the hotel, the interior and overall feel of the hotel was just lovely.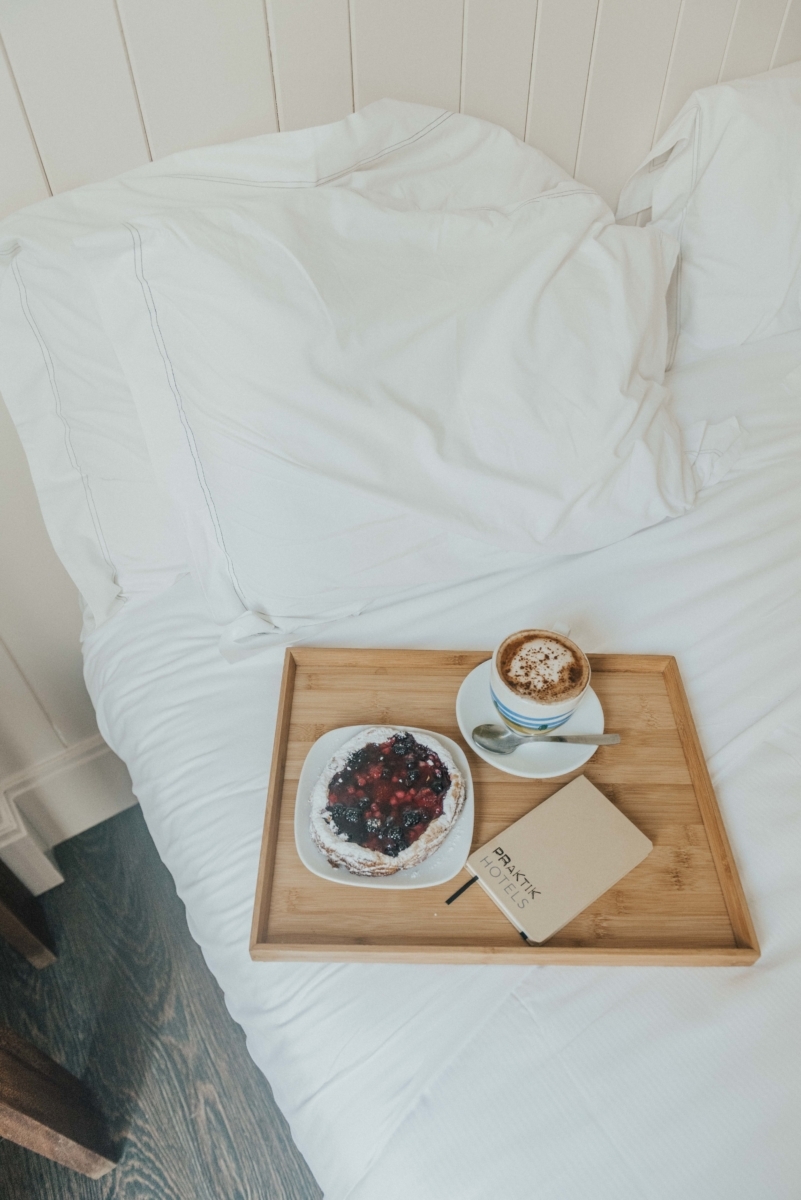 Located in the Eixample neighbourhood, there is no shortage of things to see and do around the hotel. The area is bustling and just a stone throw away from Gaudi's La Pedrera along with a whole lot of luxury stores and restaurants. The hotel rooms are beautiful. Sleek but homey with an amazing attention to detail.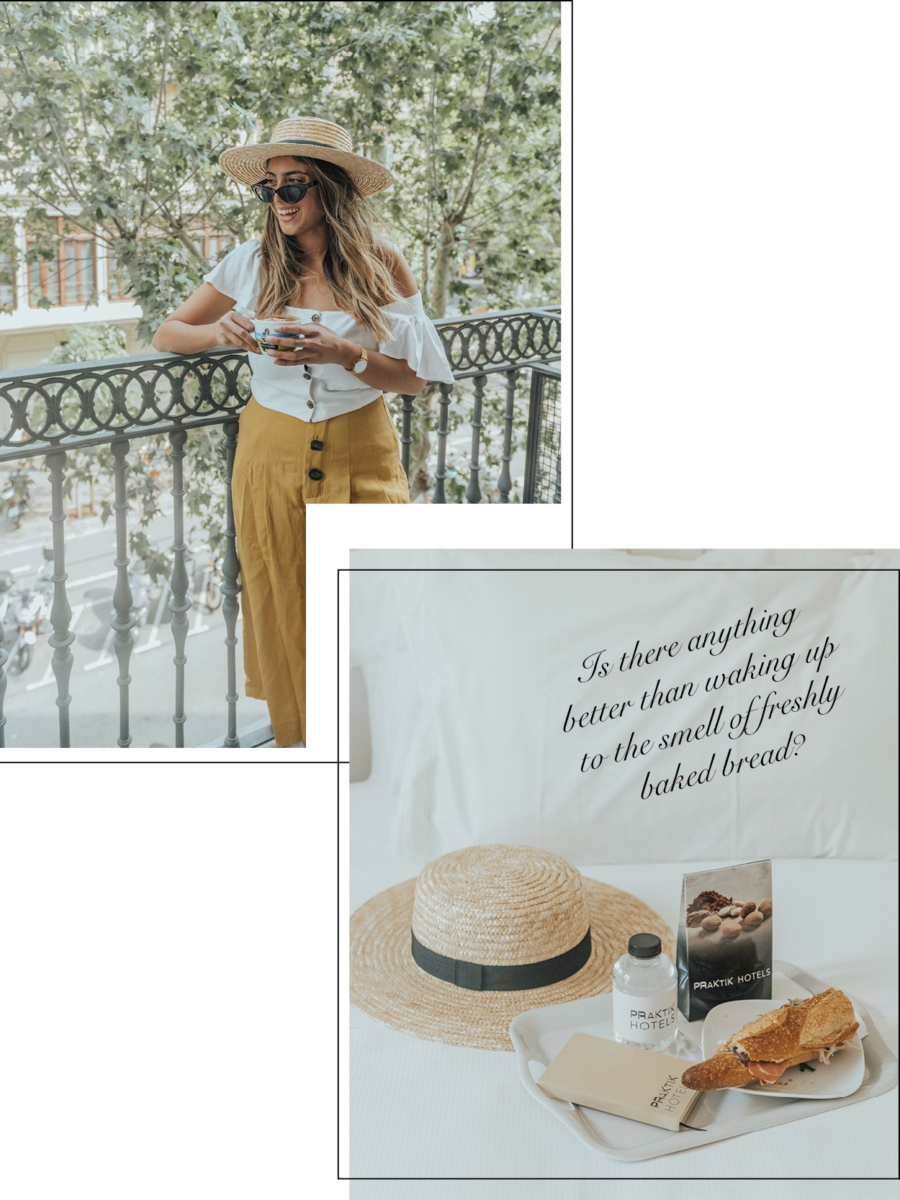 However, all roads lead to Rome, and in this case, the bakery. Guys, this bakery is just phenomenal. It has some of the best pastries I've ever had. The best part? Guests can enjoy pastries as a part of their breakfast. So when booking a stay here, make sure you book a room with breakfast!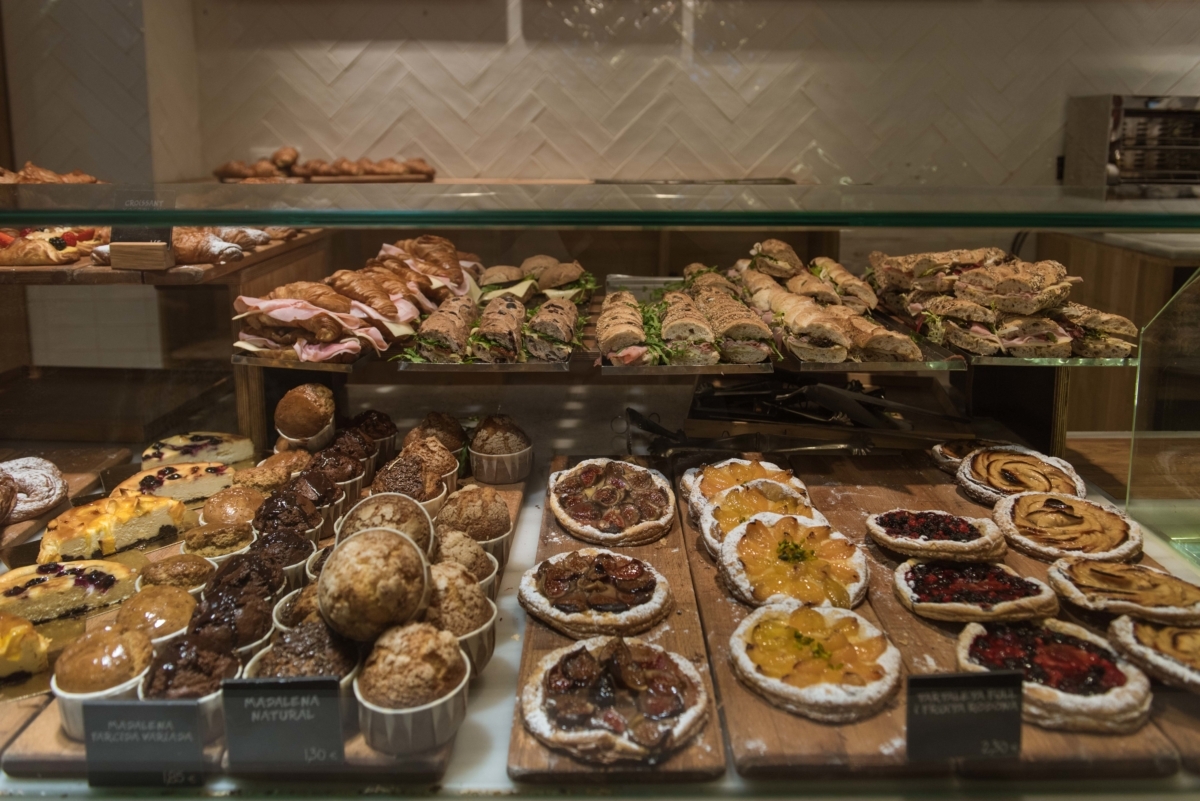 Where to eat
Spoilt for choice in a foodie's paradise is how I'd describe my experience in Barcelona. Needless to say there are too many good tapas places to count, but what surprised me was the number of amazing healthy cafes! Barcelona has truly evolved into a foodie capital of the world that caters to every kind of person.
Flax and Kale
This primarily plant-based restaurant was recommended to me over and over again, so I knew I had to stop by for brunch. If you're someone who likes healthy food and/or has dietary restrictions, this is the place for you. I should add that this is more accurately the place for anyone who enjoys good food.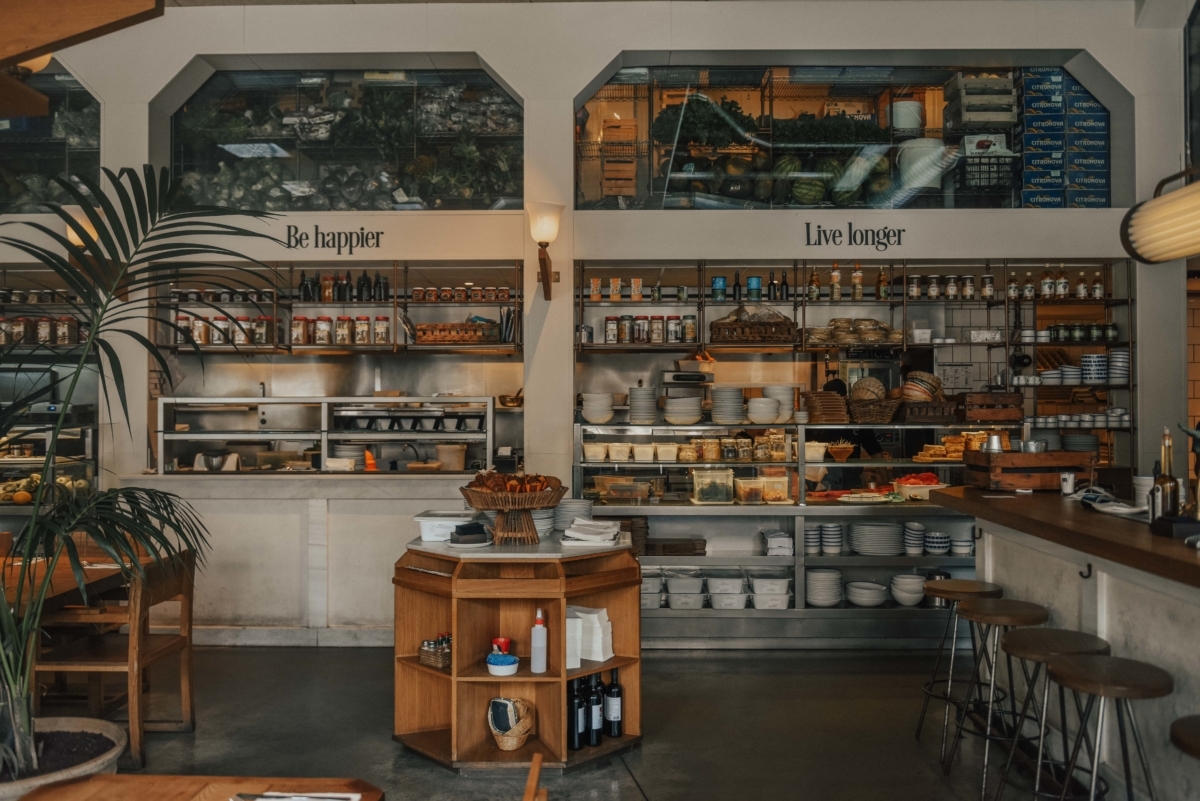 Flax & Kale as two locations, one in El Born and the other in Universitat. I went for brunch to the Universitat location which is nice and bright. The food was absolutely phenomenal. I highly recommend the acai bowls and the gluten-free tuna taco. In fact, I loved the food so much that I went to their El Born location for dinner.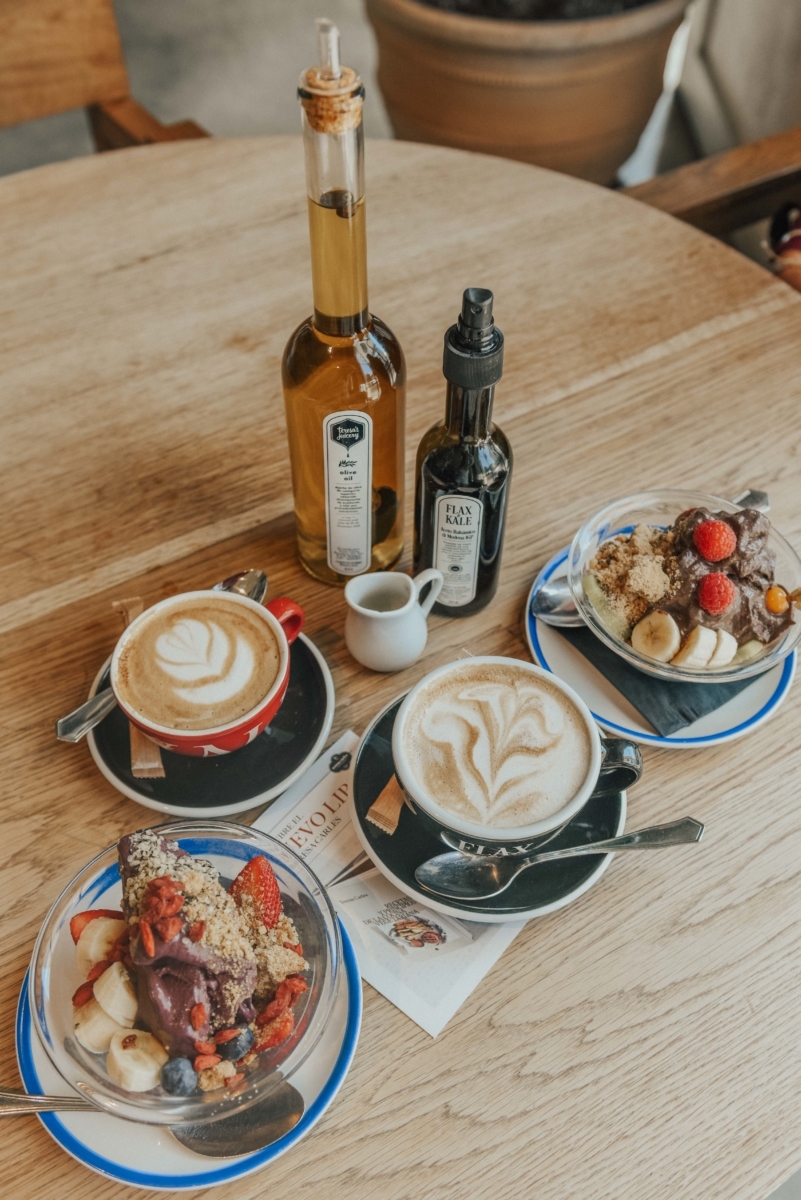 The El Born location has an entirely different vibe and menu altogether. It looks more like an upscale spot to see and be scene than a restaurant with a fully gluten free menu. You'd never guess it offers healthy food. Dinner here was fantastic, one of my favourite dining experiences in Barcelona. I highly recommend their gluten free kale flat bread.
Mordisco
Grupo Tragaluz stole my heart in 2014 when I dined at Pez Vela. When I booked my trip to Barcelona, I knew I couldn't leave without paying a visit to one of their restaurants. I chose to have my very first meal at Mordisco and it did not disappoint. It offers a modern take on tapas with a beautiful interior.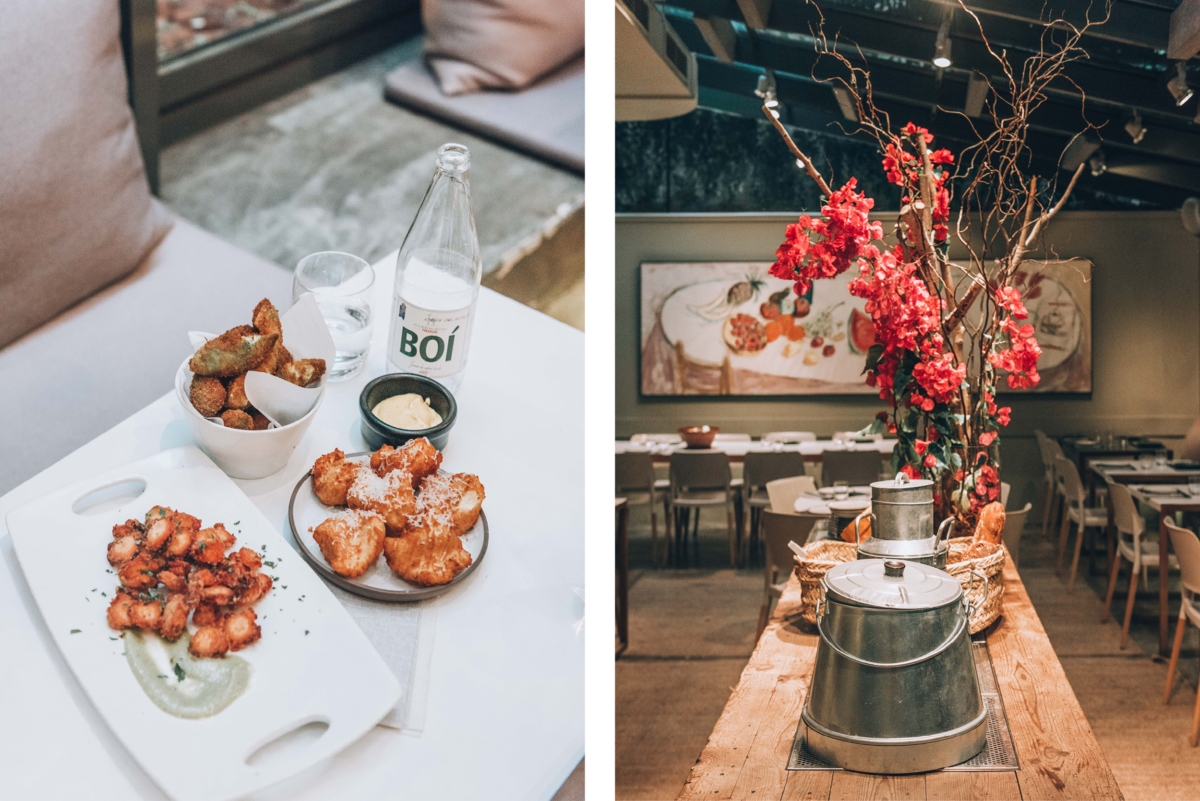 Brunch and Cake
This restaurant has several locations around the city, which is unsurprising considering how popular it is. I went on a Thursday afternoon expecting to be seated right away but ended up waiting around 30 minutes for a table! That being said, the food was most definitely worth the wait. Also worth noting – the restaurant offers a great selection of gluten-free and vegan dishes which don't compromise on taste.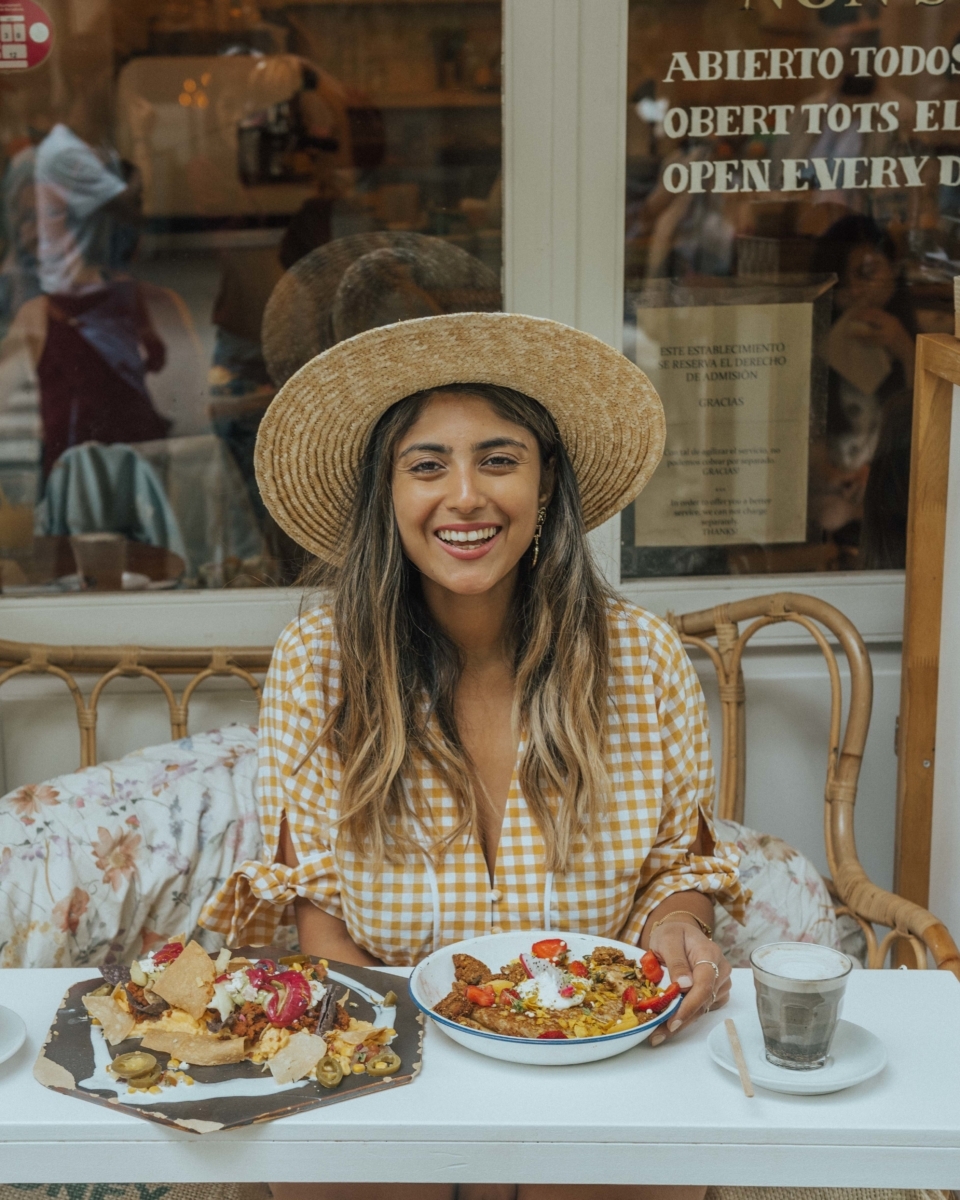 Nomad Coffee
Hailed as one of Barcelona's best cafes. I can confirm firsthand that it lived up to the hype.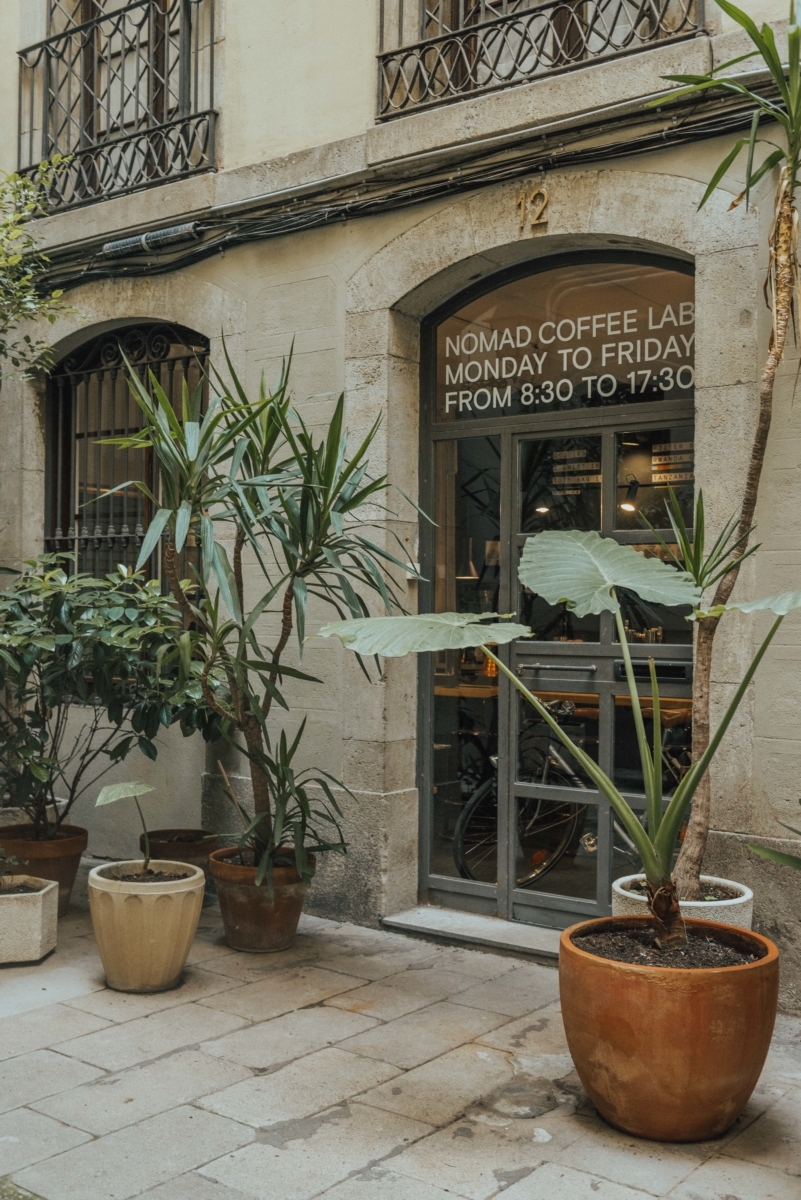 Tapeo Del Born
Tapeo Den Born offers the charm of a traditional taverna with modern fare. The menu consists of all the tapas classics such as patatas braves and croquettas, along with some fusion dishes such as ginger chicken.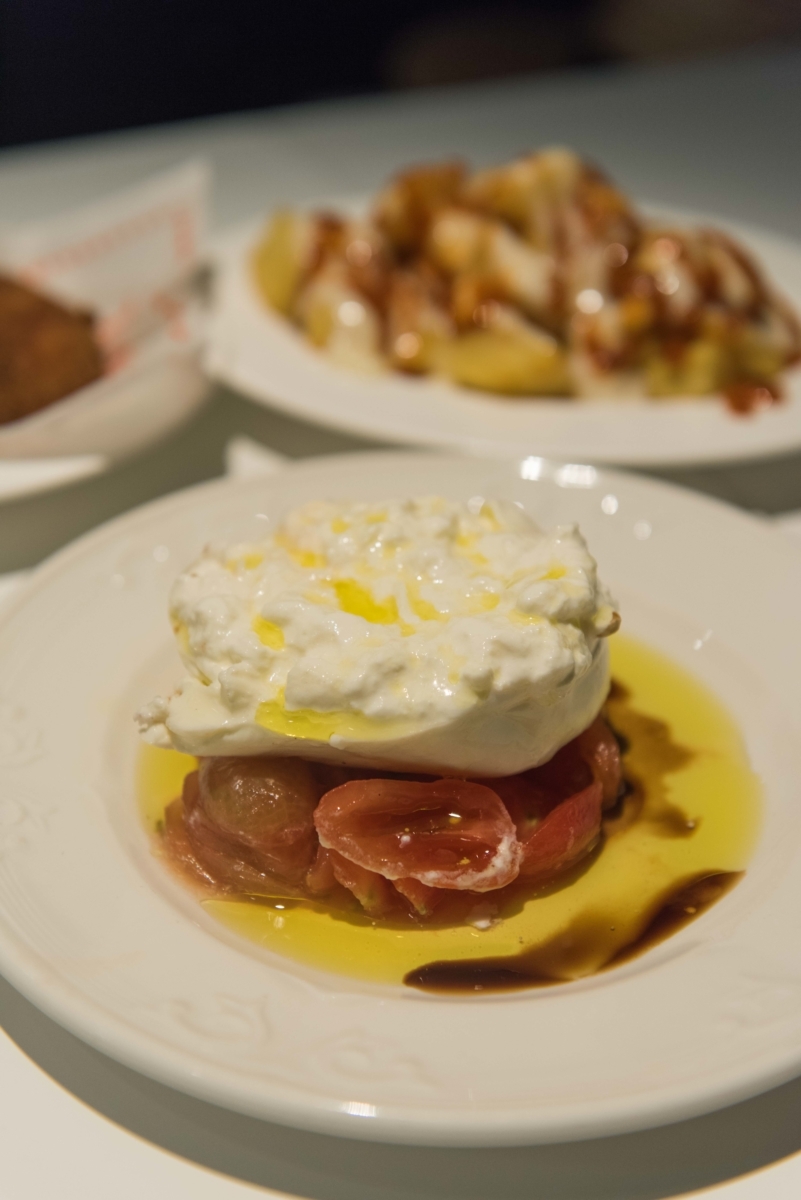 Surf House
Recommended to me by one of my friends, Surf House is one of the few good restaurants on Barceloneta beach. I ordered a salad which was really delicious, and tried my friend Katie's bao which was absolutely phenomenal.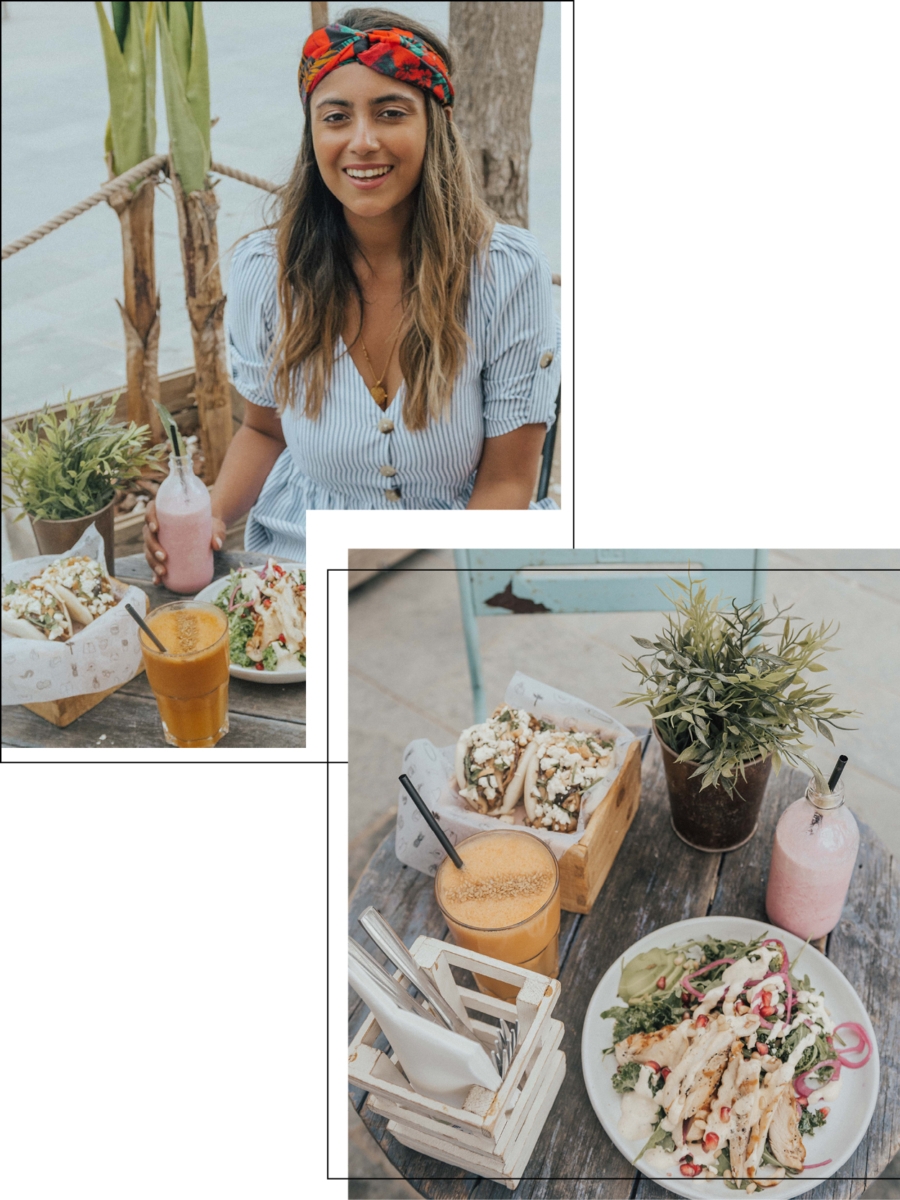 What to do
Check out Gaudi's work, but go in the morning to avoid crowds and lines if you intend on going inside
Admire the gothic masterpiece that is the Barcelona Cathedral
Explore the El Born and Gothico neighbourhoods which offer beautiful architecture and some of the best restaurants in the city
For the best view of the sunset, head to Bunkers Del Carmel
If you're planning on going to the beach, plan lunch at The W or Pez Vela as near there is the nicest part of Barceloneta beach
Take a motorcycle or vespa to the top of Montjuic. You can also take a cable car, but riding up there is one of my favourite memories from Barcelona
If you're planning on going to Parc Guell, it is free before 8am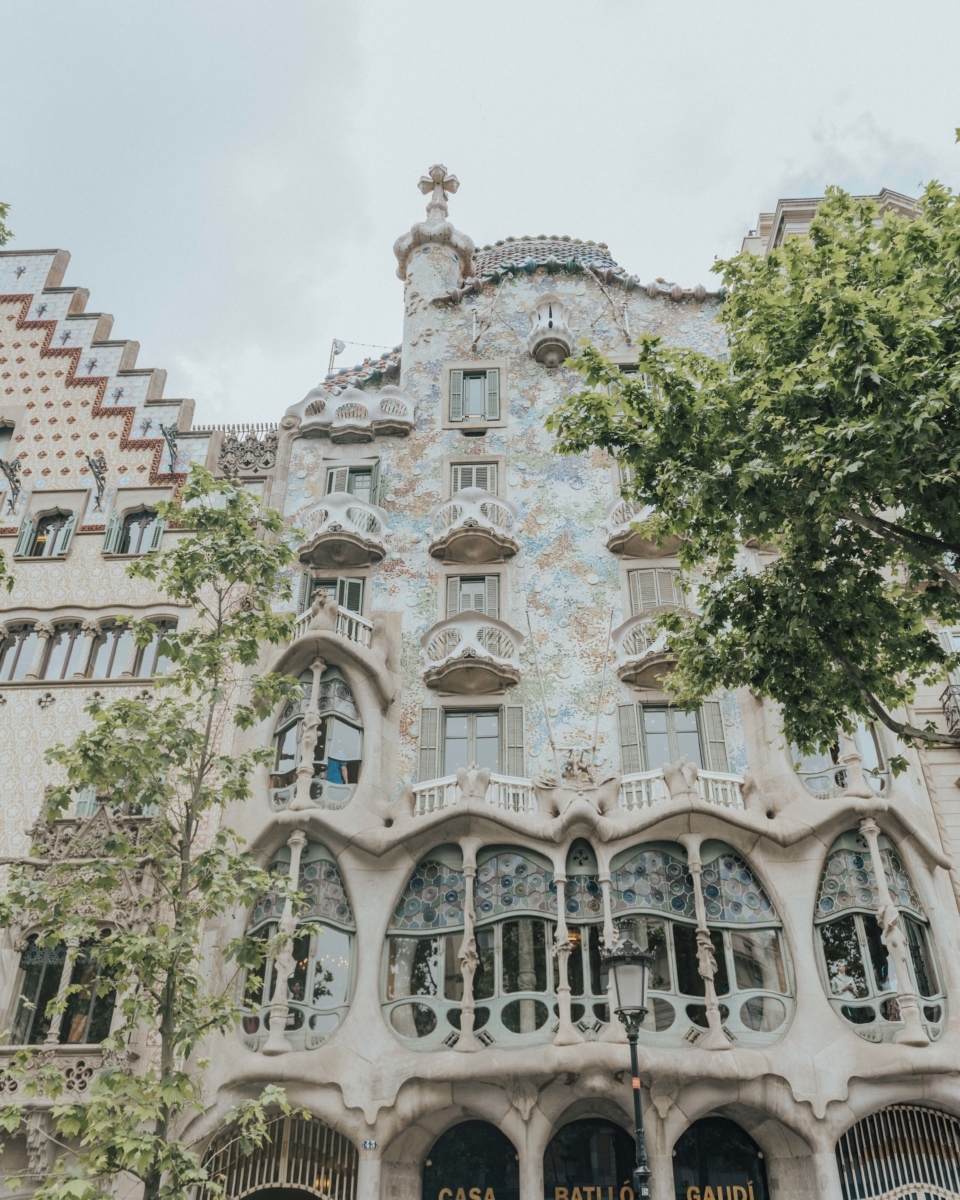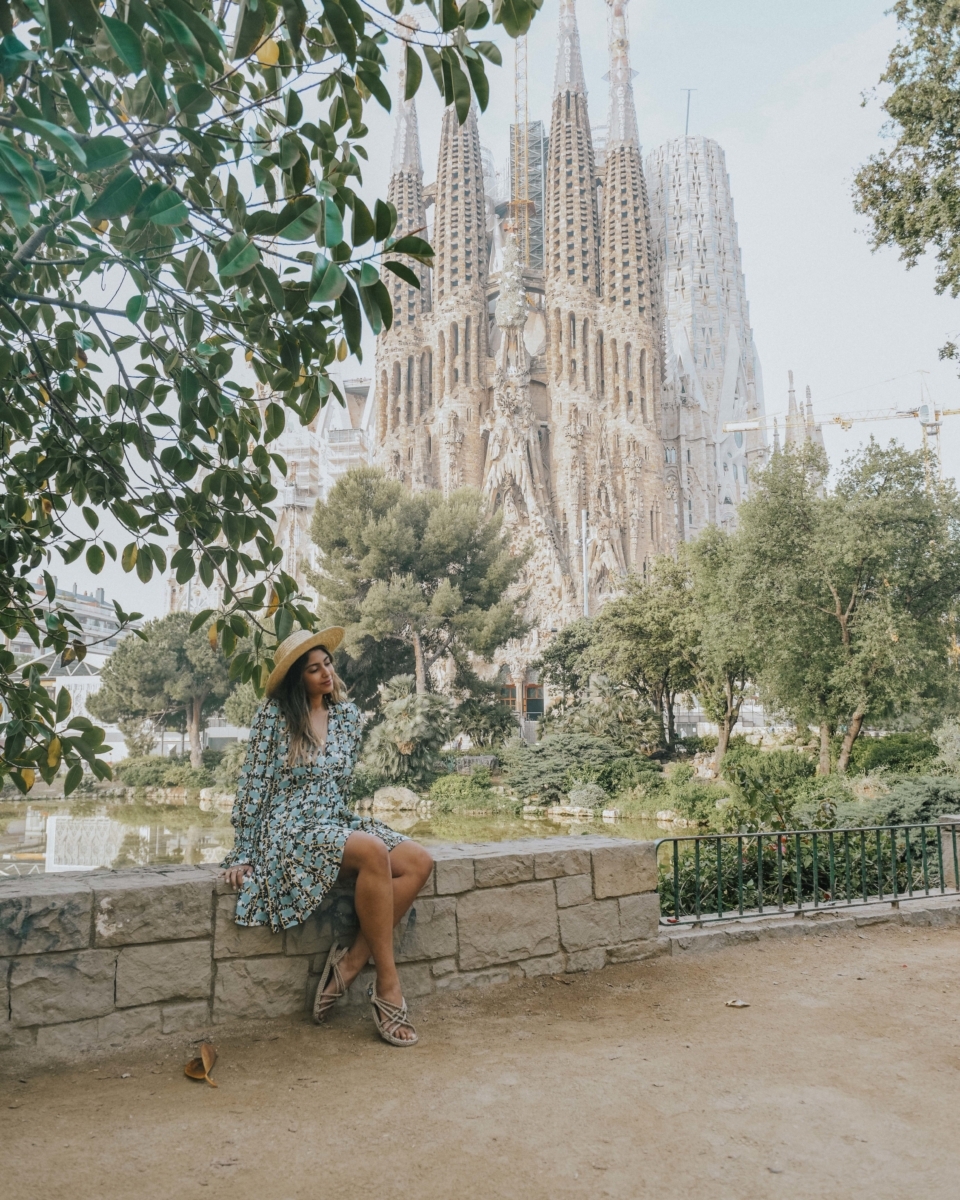 SaveSave
SaveSave