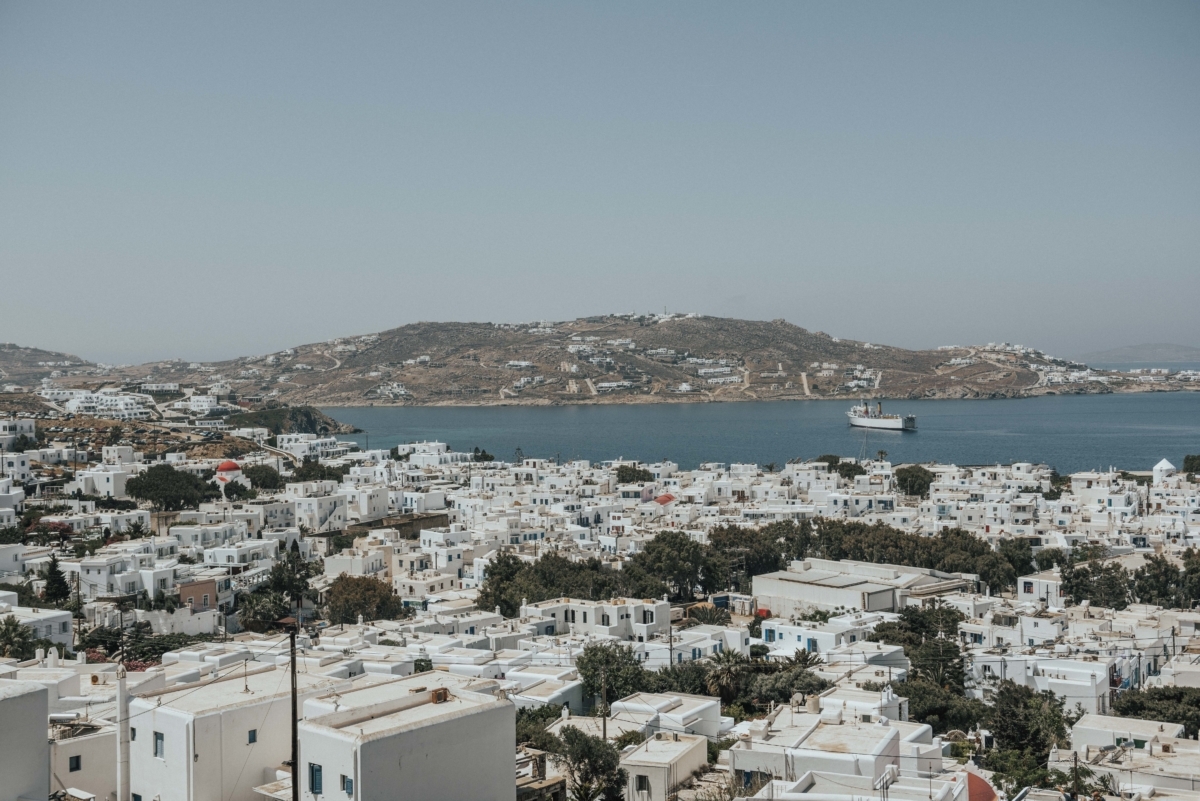 When people ask me to describe Mykonos, I can basically sum it up in two words: bougie boho. Think the most luxurious beach clubs, restaurants, and hotels with gorgeous bohemian decor (and spirit).
Guys, I'm all for doing trips on a budget, but when it came to Greece, I knew I didn't want to. Some of you may be rolling your eyes, but honestly, there are some things you want to go all out for. For some people, it's a handbag and for others it's a car. For me, it was a splurge holiday in Greece, which is why I waited this long to go. I didn't want to stay at an Airbnb, I didn't want to worry about the shocking price of a trio of spreads at a beach club. I wanted to enjoy my time in a place that's been on my bucket list forever.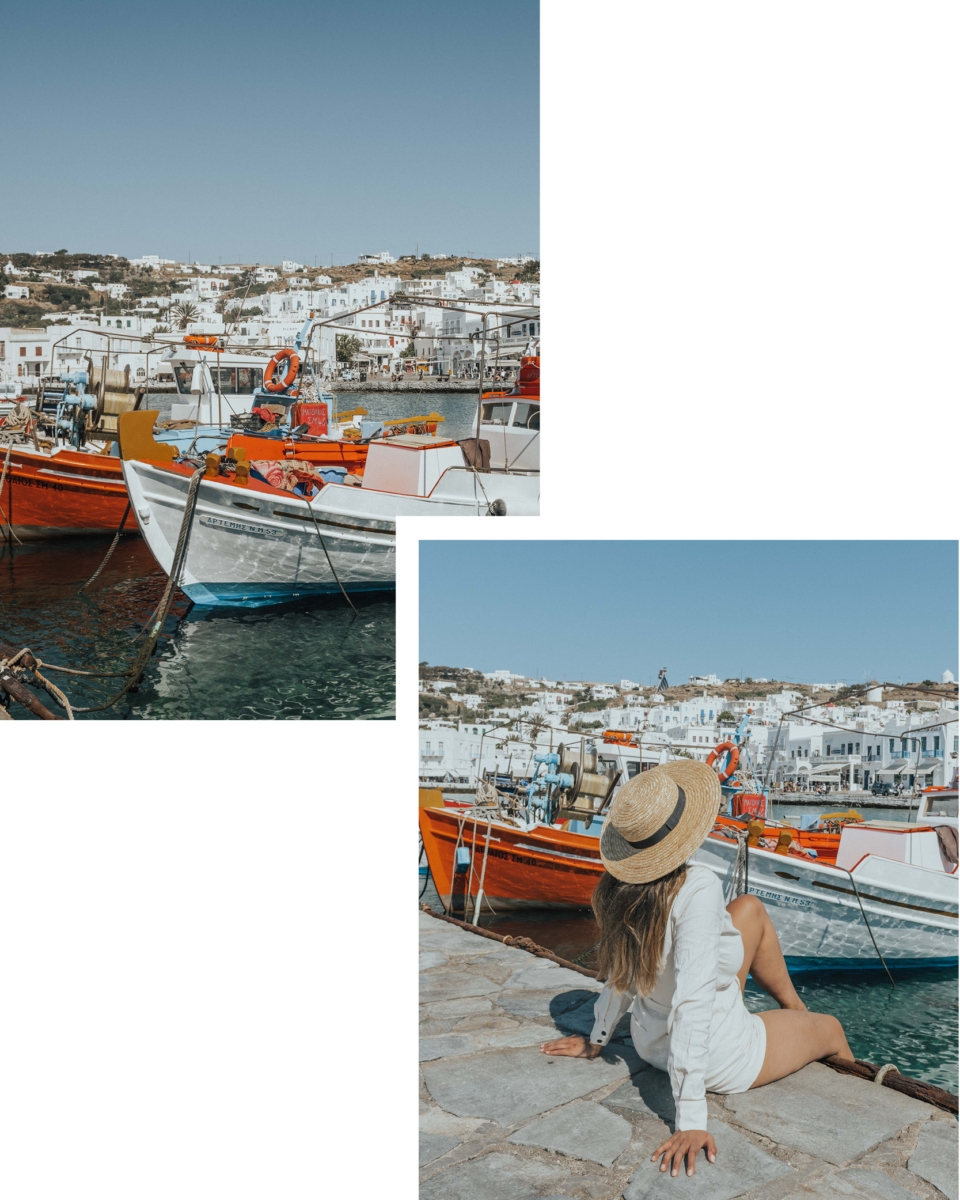 This isn't to say that my trip to Greece was the price of a handbag or car (lol I wish), but basically, I didn't really have a budget. I work hard, and I wanted to celebrate that by giving myself permission to do whatever my heart desired for 5 days on the Greek islands. This started with 3 days in paradise on earth, otherwise known as Mykonos.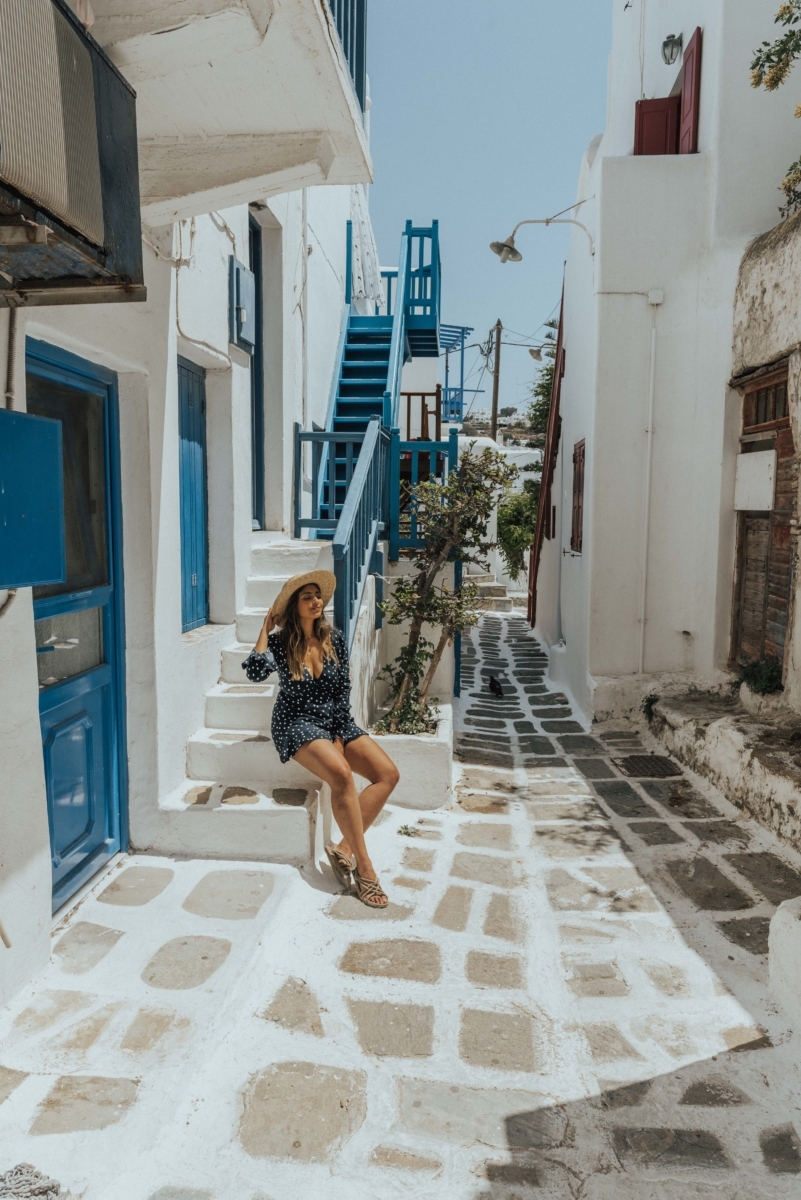 If you haven't yet been to Mykonos, I highly recommend you do. I personally had a wonderful experience, it really exceeded all of my expectations. Initially I was a little nervous going to Mykonos because of its reputation as being a party island. But I quickly came to realize that Mykonos offers something for everyone, and whether you like to party or not is completely inconsequential – the island caters to everyone. Here's some things to note before going:
You can fly into Mykonos or take a ferry. I took a ferry from Athens (Rafina port) to Mykonos which was very easy. Don't bother with a business class seat because all the seats are great. Also note that the ferry is hardly a 'ferry', it's a massive ship with food, clean bathrooms and plenty of sitting room. You can buy your ticket online and pick it up at the ferry company at the port, or buy it on the spot. I bought mine online.
Mykonos is pretty spread apart – there are a ton of different beaches which you'll want to visit. Your best bet is to rent a scooter, car or ATV – I opted for an ATV which was loads of fun
Make sure you keep cash on hand because a lot of places don't accept credit cards
If you're planning on going to a beach club, go before sunset, stay for dinner, and on – the beach clubs were my favourite part about Mykonos
Greek people are amongst the friendliest you'll meet, they're eager to help tourists and English is widely spoken
Where to stay
When it comes to picking where to stay, interiors are a massive deciding factor. Luckily, both the hotels I stayed in in Mykonos were absolutely stunning – like a Pinterest board come to life. Keep reading for more details:
Rocabella Mykonos
I spent a blissful two days at Rocabella Mykonos, which were truly the highlight of my time in the island. With an unadulterated view of the ocean and white-washed interiors, Rocabella captures the true essence of Mykonos. Located on Stefano Beach, a 10 minute drive from Mykonos town, this is a hotel where every detail is perfect, from the decor to the food to the impeccable service.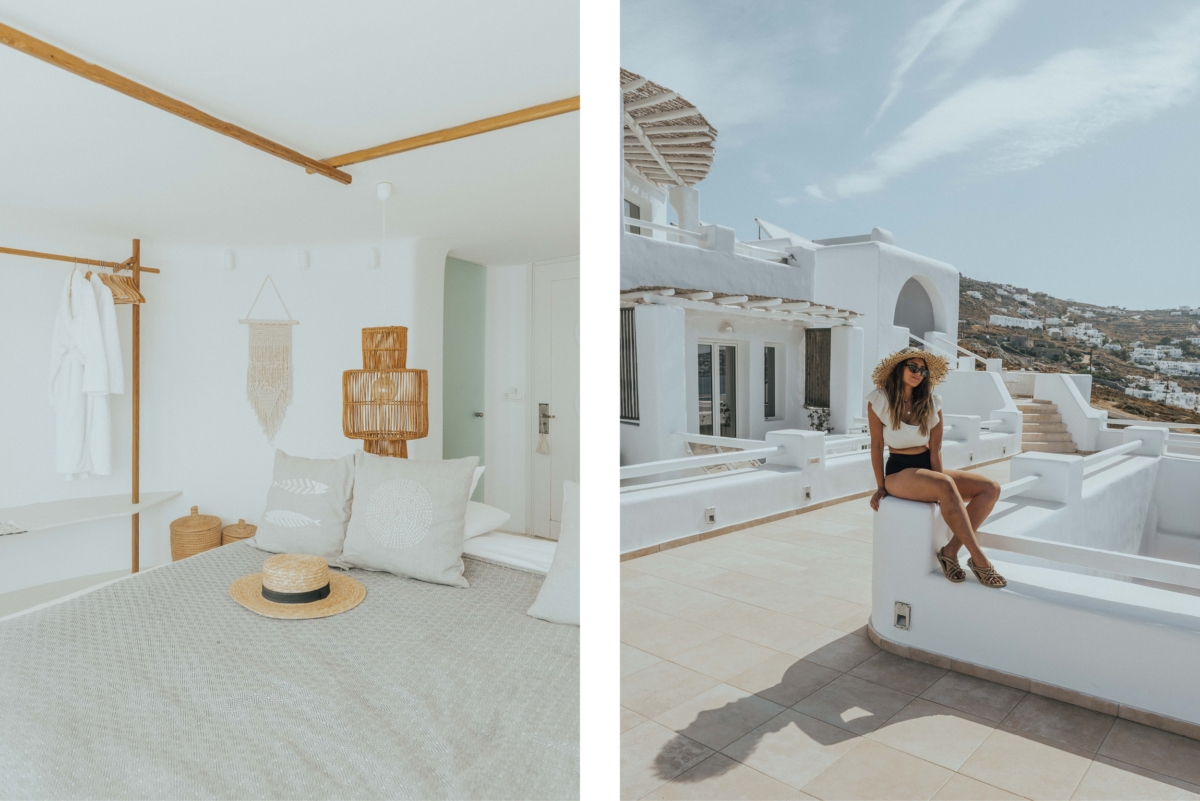 My room was the ocean-facing suite which had its own jacuzzi and balcony. What I love about Mykonos is that although it has a very bohemian feel, it never compromises on luxury. The hotel rooms had functioning ACs 24/7 (which I know from Tulum to never take for granted).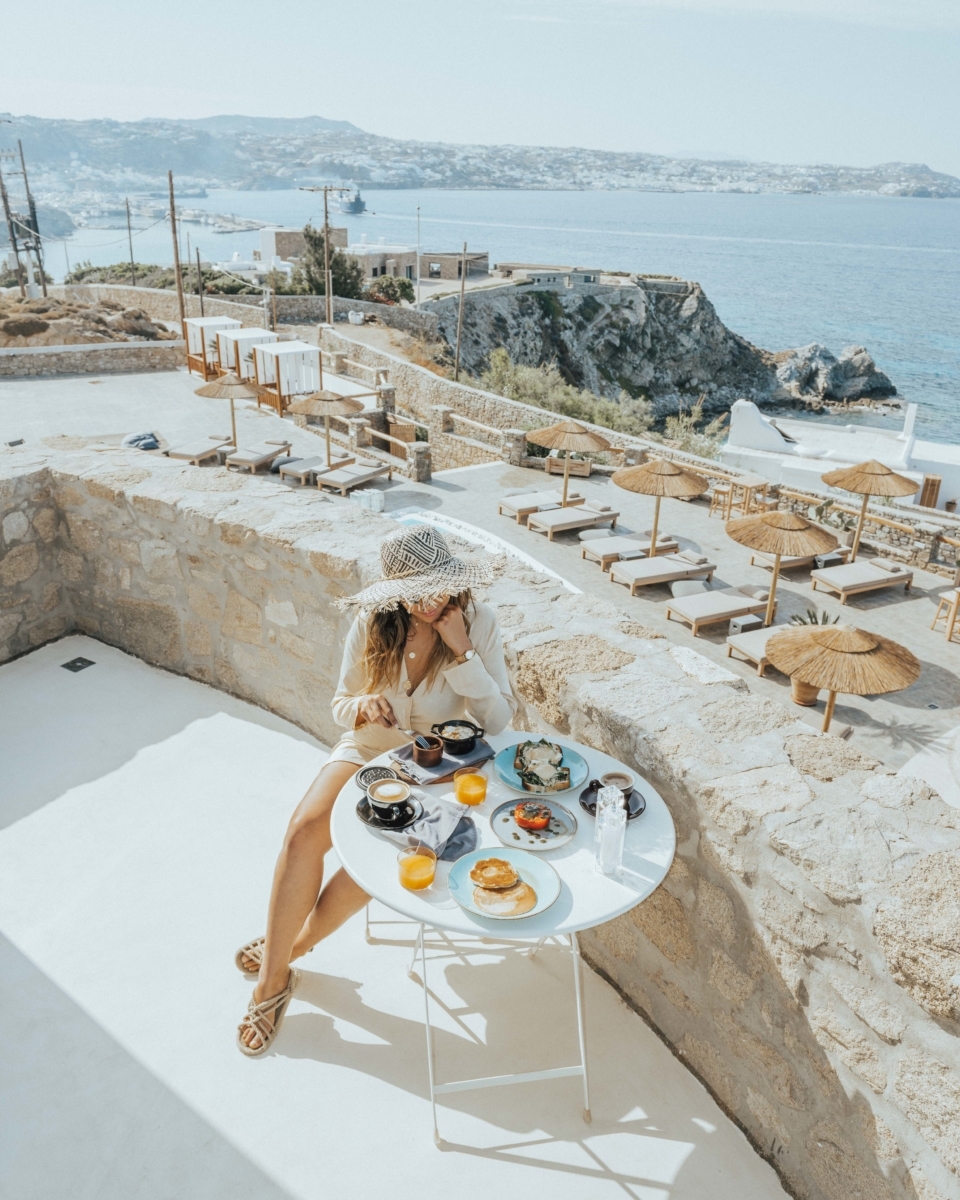 The common areas of the hotel are just as beautiful as the rooms. Every inch of it is an Instagrammer's dream from its sitting area offering a host of magazines to its gorgeous pool, complete with a floatie. Breakfast was included with my room, which gave me the opportunity to try their famous restaurant, Reza. You can't go wrong with anything on their menu, but I do recommend the Saganaki style eggs which were delicious.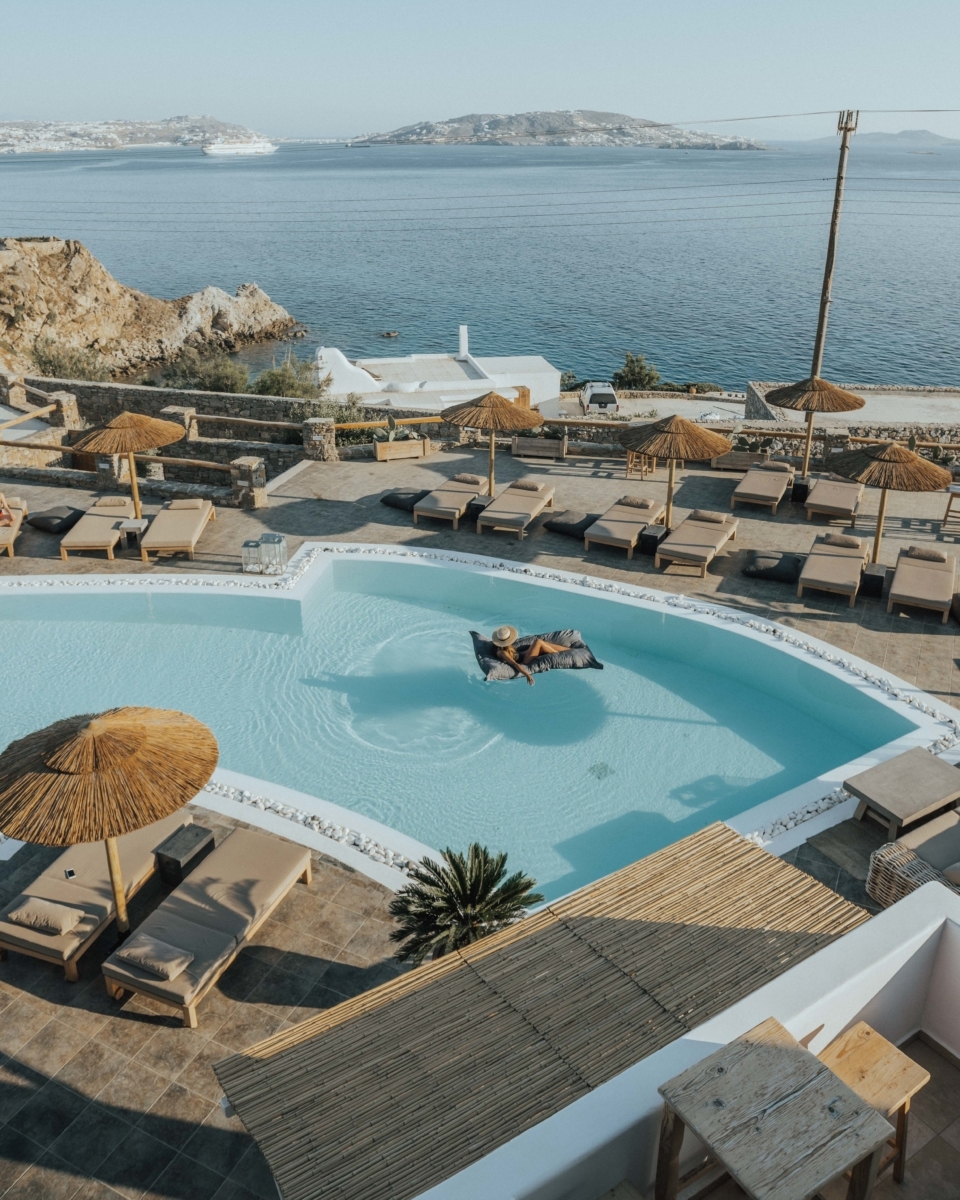 Service was on a whole other level at Rocabella. The staff here did everything from give me the best restaurant and beach club recommendations, make and cancel reservations, and even organize my ATV. Mari at the front desk was especially cool, and treated me more like a friend who she'd pile amazing recommendations on to.
I should also note, that in case you don't rent a mode of transportation, the hotel offers a shuttle service to and from Mykonos town.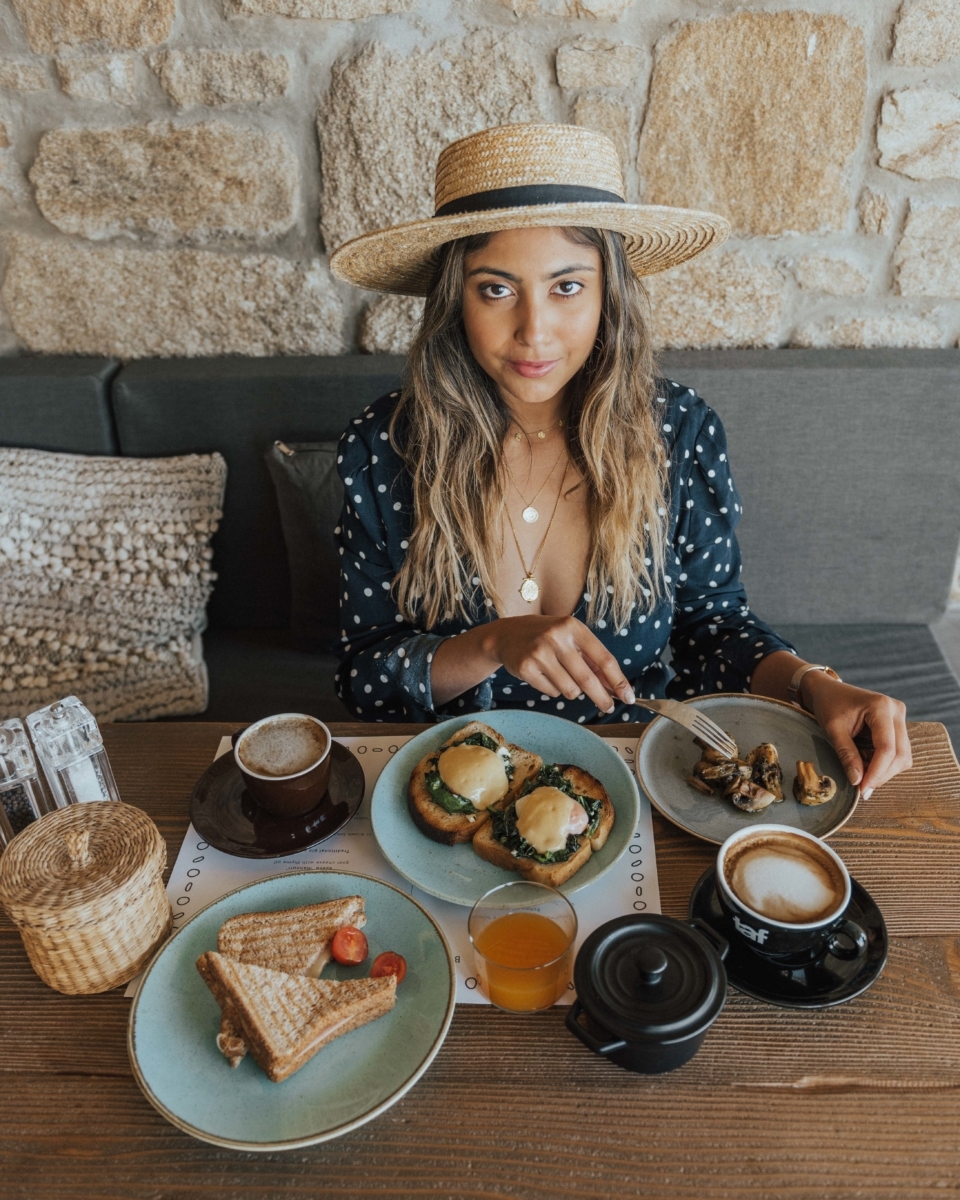 As you can probably guess by the length of my review, I can't say enough good things about Rocabella Mykonos. If you're looking for a hotel that checks all the boxes, I highly recommend this property.
Livin' Mykonos
I stayed at Livin' Mykonos for one night, which was enough for it to impress me. It's a small, boutique luxury hotel which feels very private as it is tucked away slightly above the city.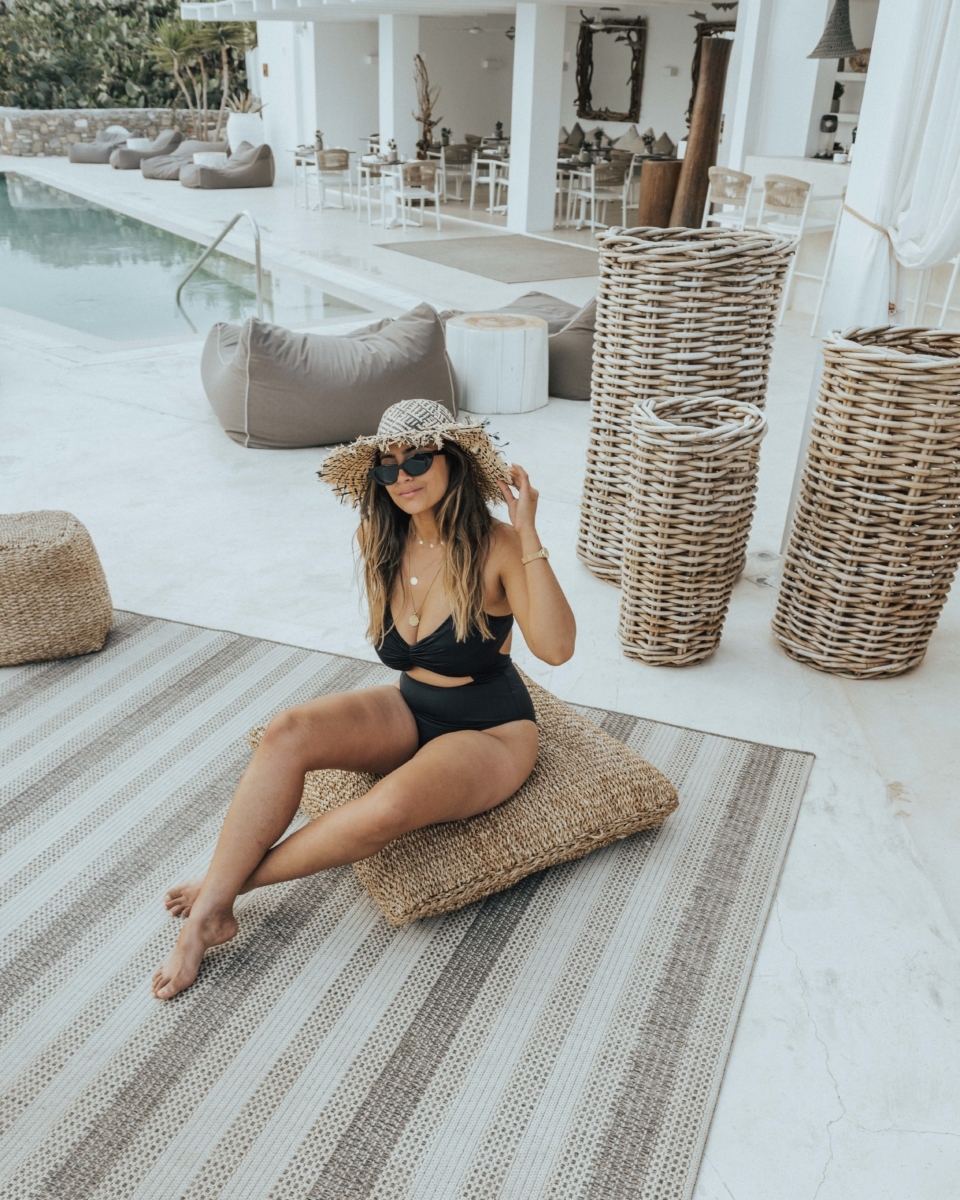 The hotel seamlessly blends modern design with earthy touches, resulting in a luxe, Cycladic look. The rooms are chic and spacious, and offer everything you'd want from a luxury hotel. I personally fell in love with the pool area which is quite idealistic with its beautiful sunbeds, umbrellas, bar and restaurant.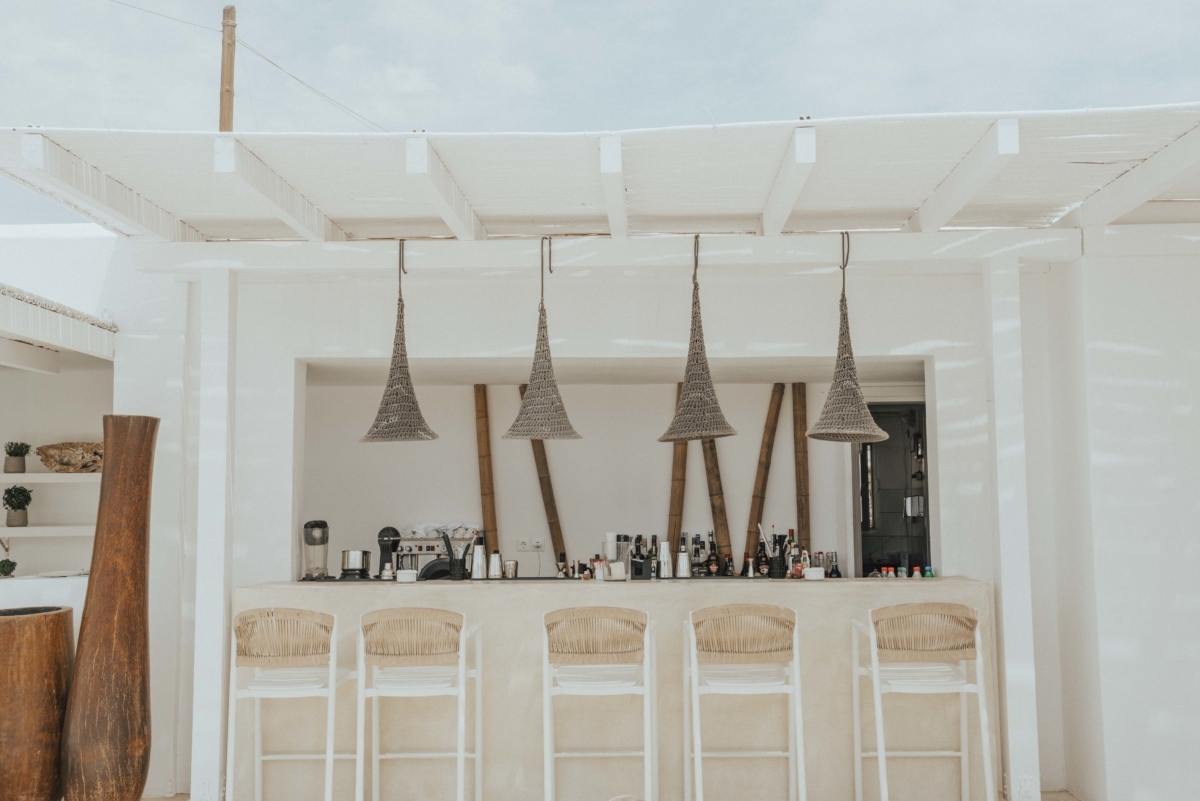 Breakfast at Livin' is delicious. It offers everything from traditional Greek treats to more healthy options such as yoghurt and eggs.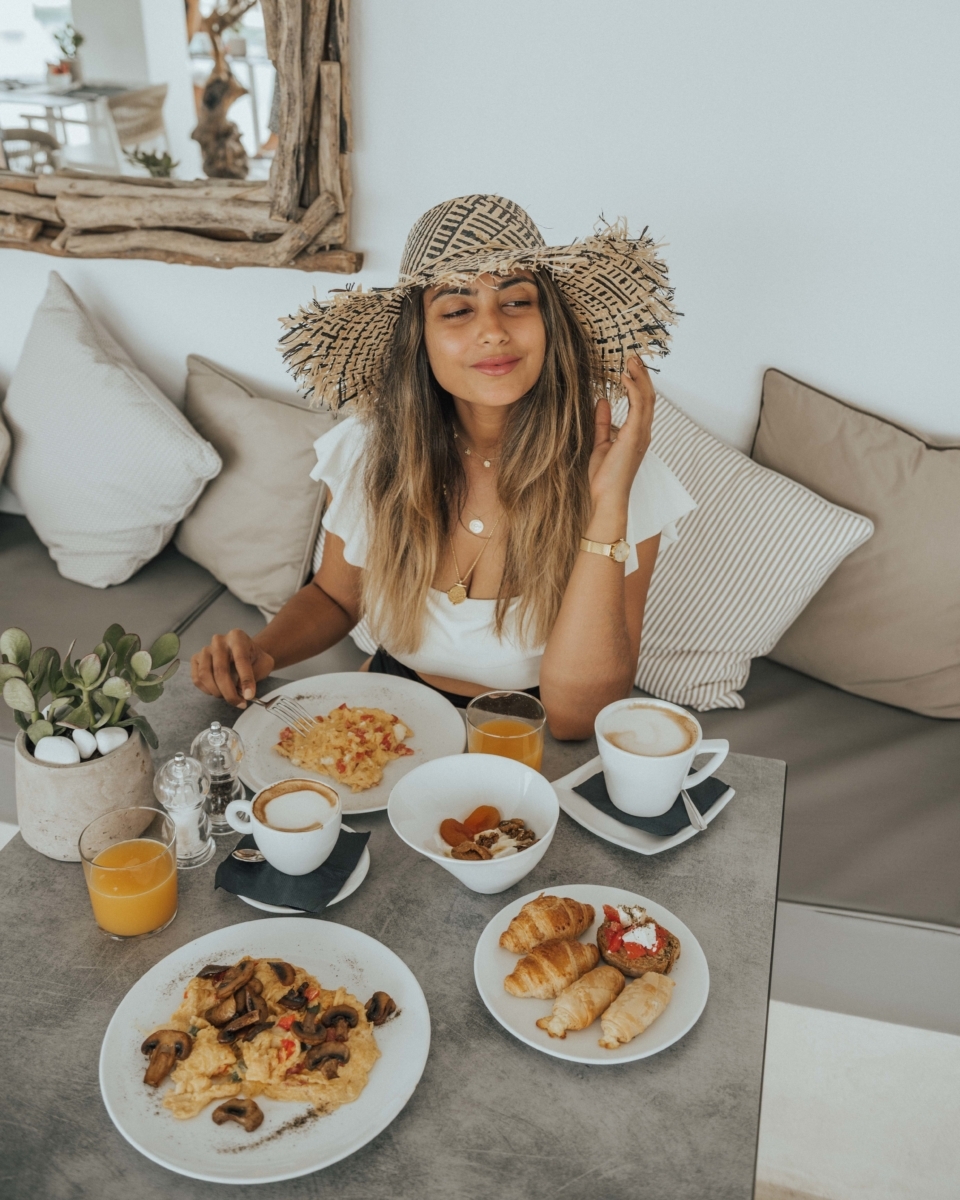 In terms of location, Livin' Mykonos is amazing. It's very close to both Psarou Beach which is home to the famous Nammos Beach Club, and Mykonos town.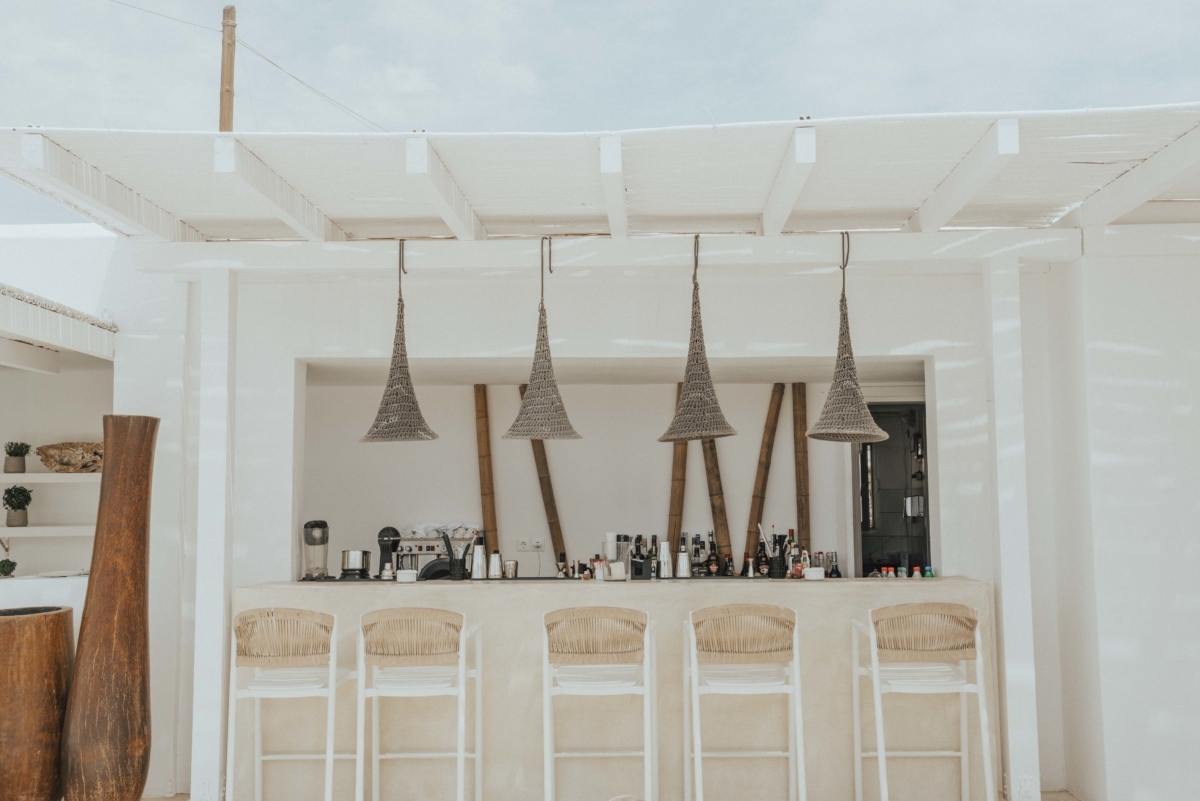 Livin' Mykonos is a wonderful option if you like small luxury hotels.
Where to eat
Fresh seafood, gelato, and mouthwatering gyros are some of the things to look forward to in Mykonos. Basically, a foodie's paradise.
Pepper
Cheap as chips and ridiculously good. So good, in fact, that I ate here thrice in three days. They do gyros like nobody else.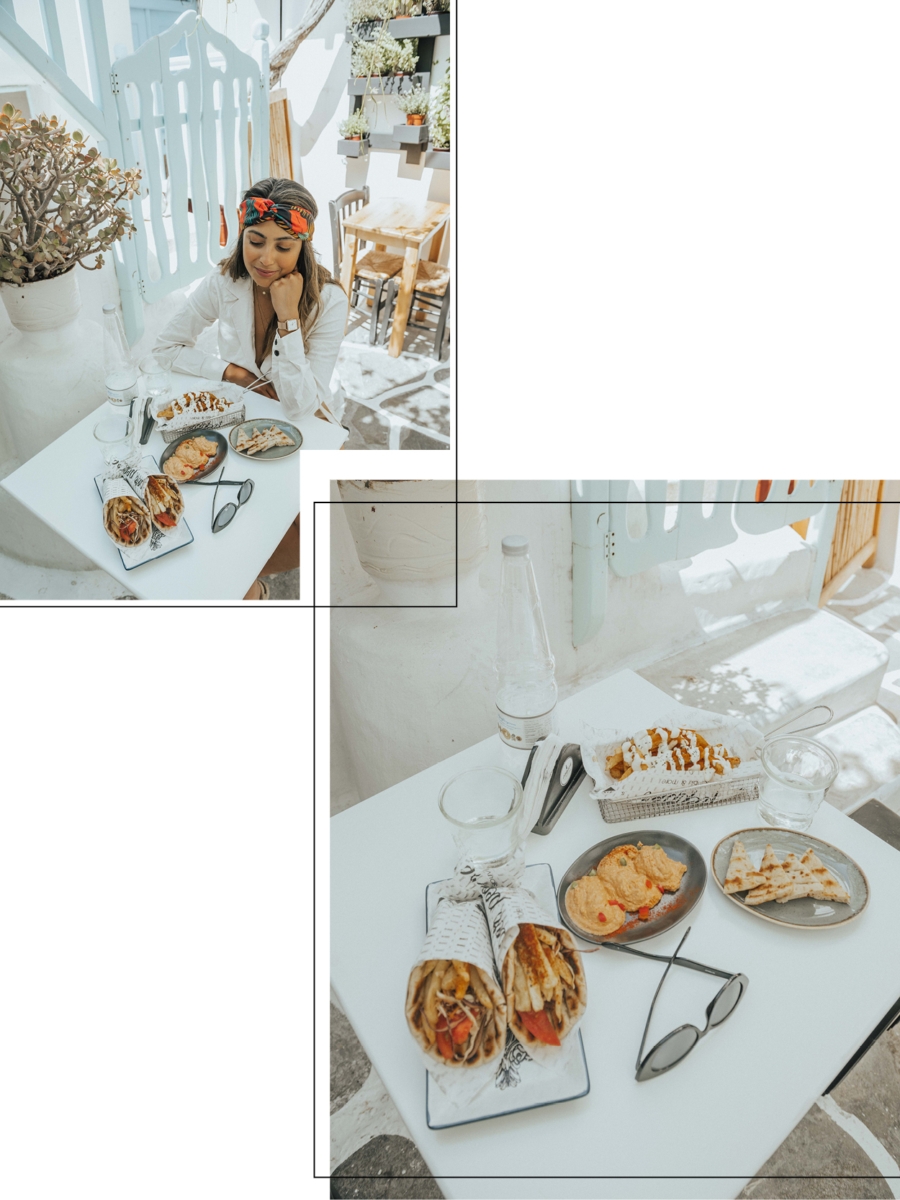 Ninnolo
Gelato comparable to the the ones you get in Italy.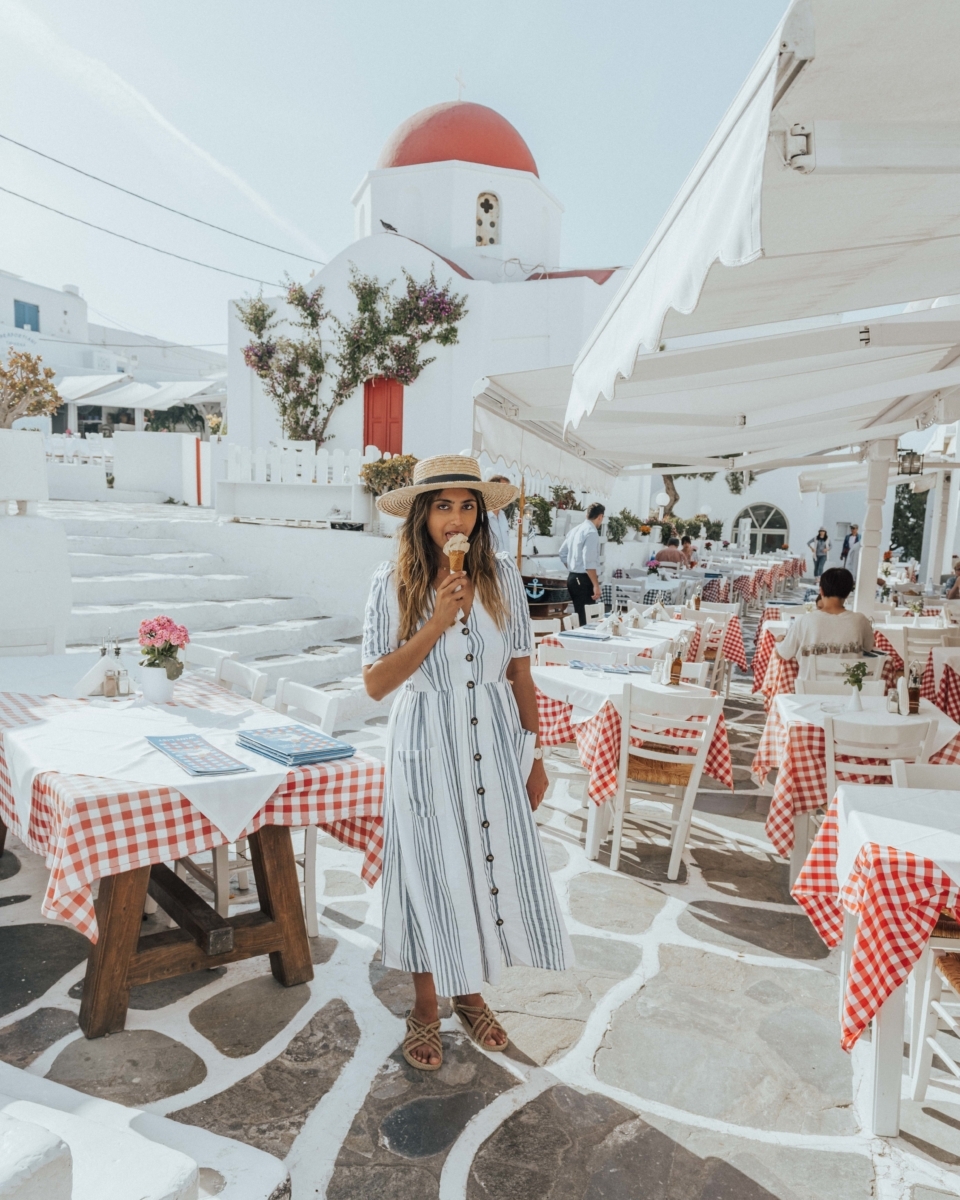 Scorpios
It would be a crime to not visit Scorpio during a trip to Mykonos. The beach club is one of the best on the island with the most beautiful decor and food that'll blow your socks (or in this case, sandals) off. Everything on the menu is delicious, but the dessert is just on a different league. The loukoumades are to die for!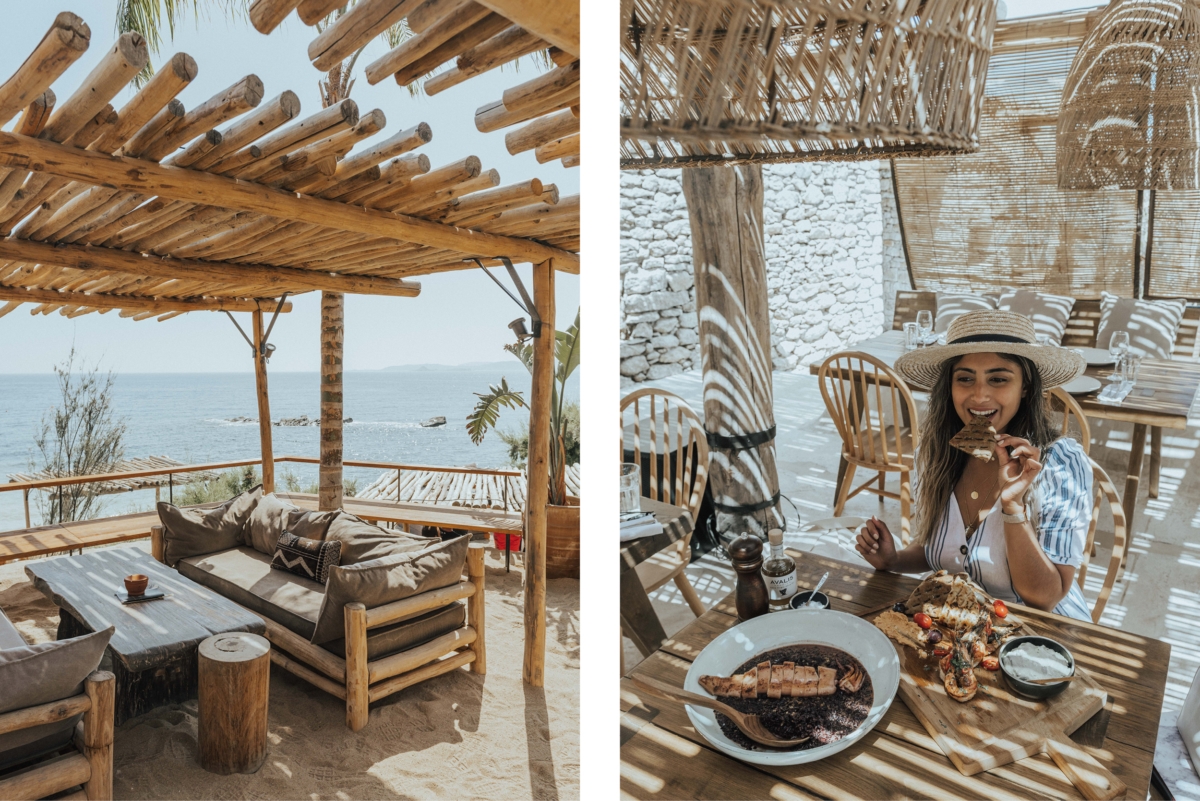 My recommendation is to come here to watch the sunset. Make sure you come early to get a good seat! Stay on for dinner and the night. Scorpios has a great vibe – from my experience, their DJ is excellent.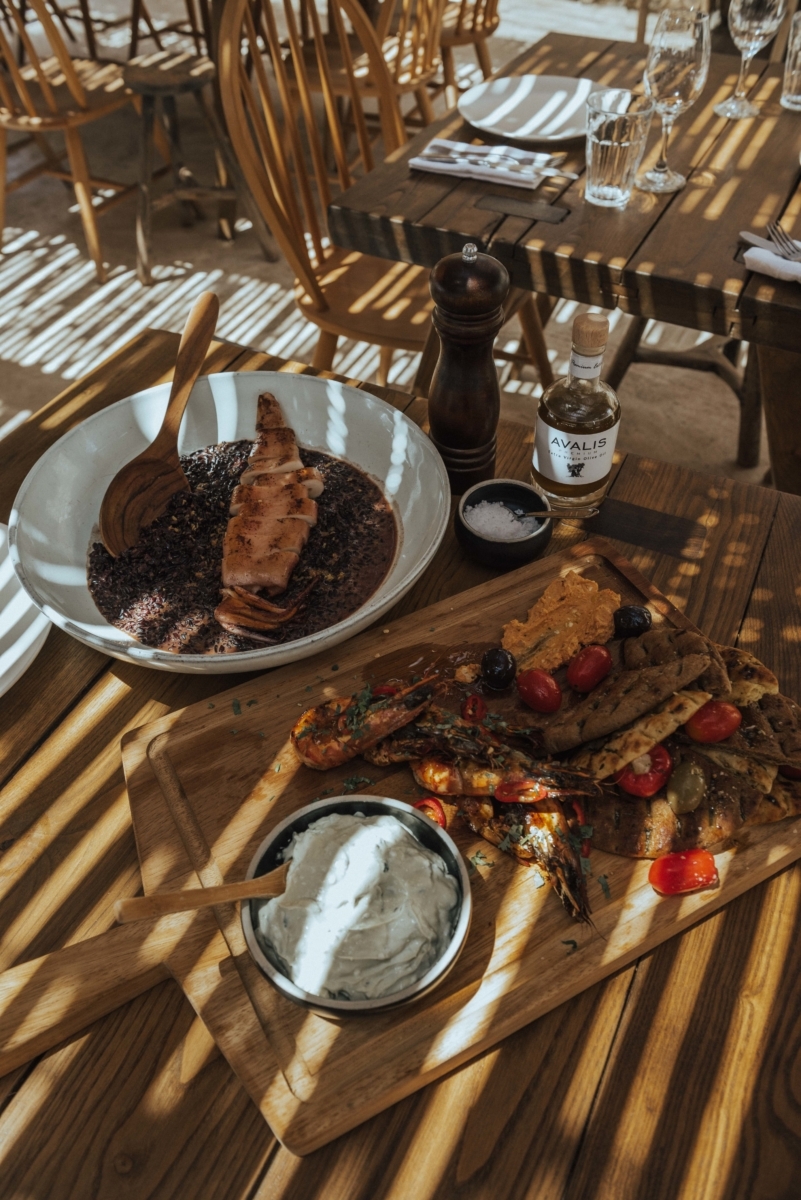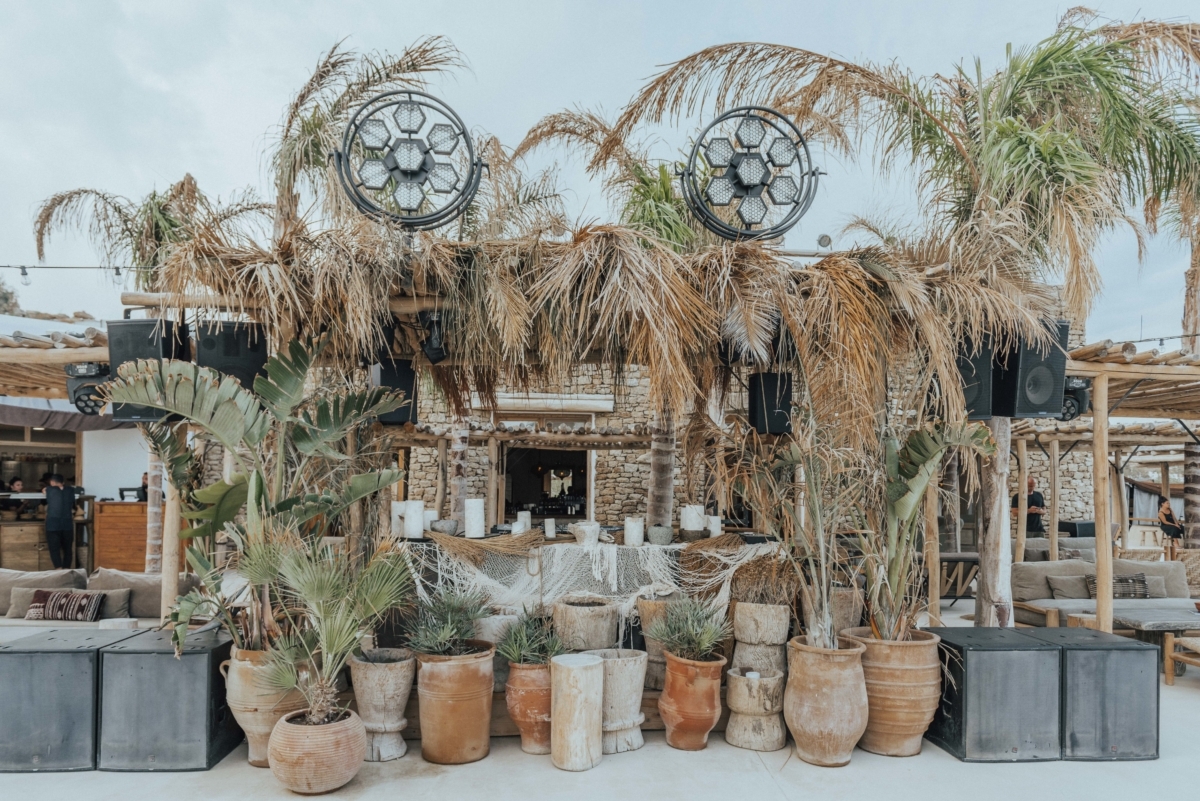 Alemagou
Another amazing beach club. I went for lunch and then lounged on their beach beds afterwards. They have great seafood and their dessert is not to be missed.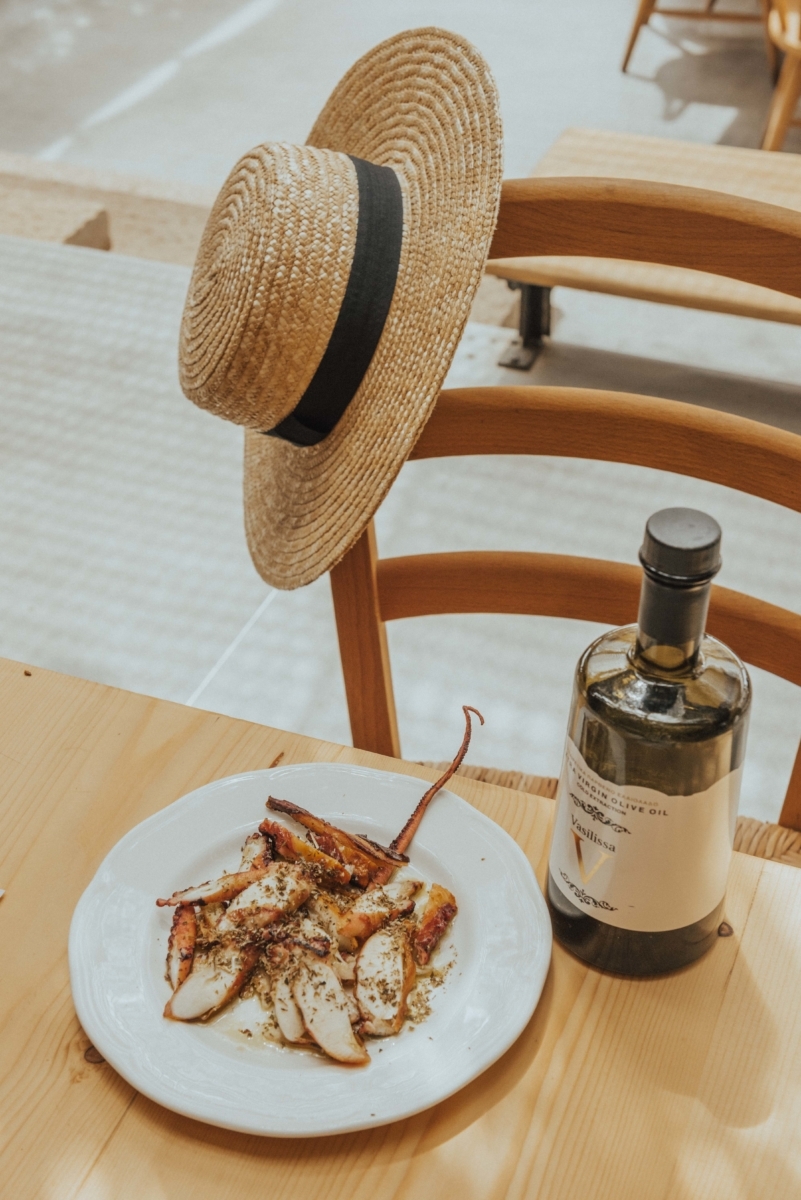 180 Degree Sunset Bar
If you're looking for a place to catch the sunset over cocktails, this is it. It sits above the ocean and offers a phenomenal view over the island. Make sure you go early to get a good seat!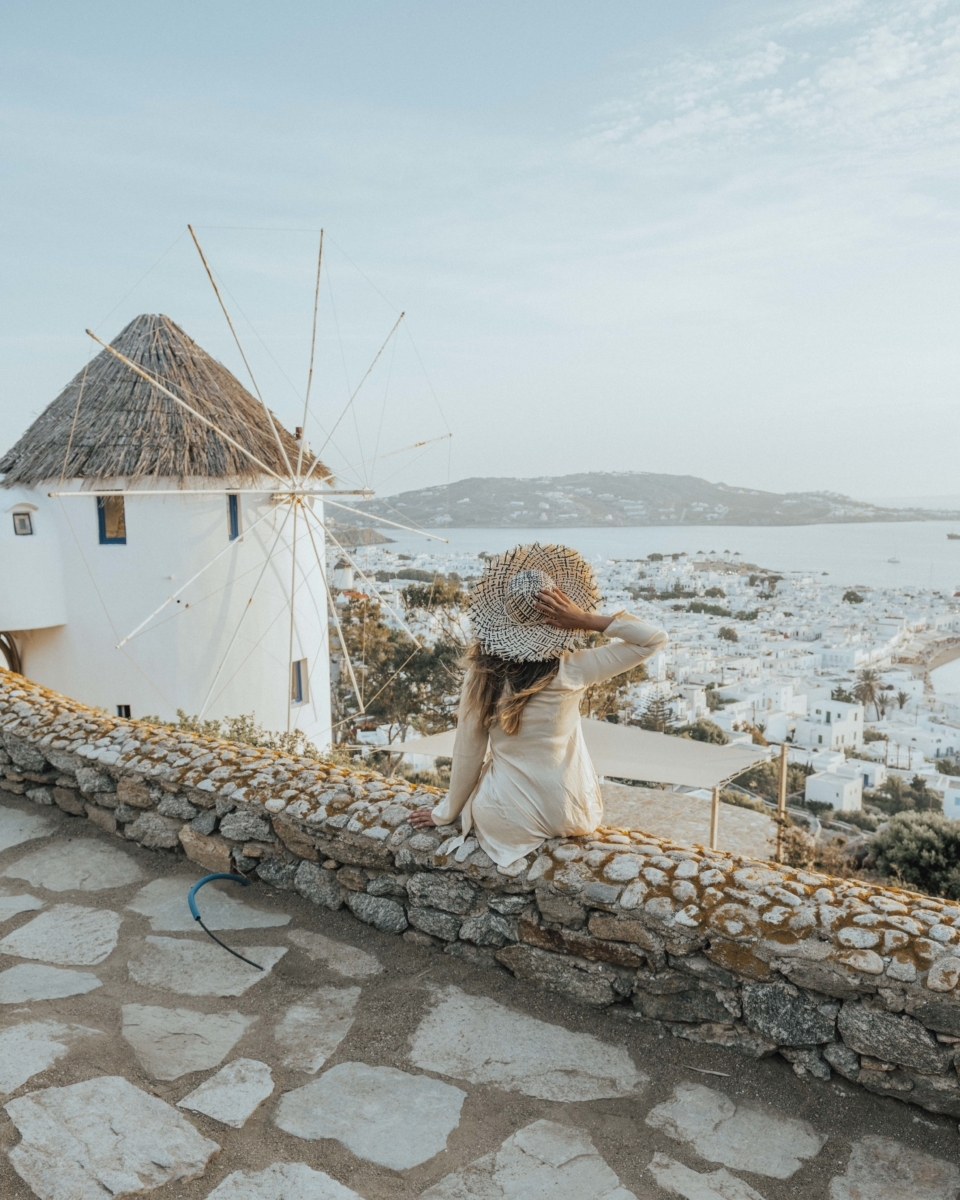 What to do
To get a proper feel of Mykonos, I recommend you go for at least 3 days.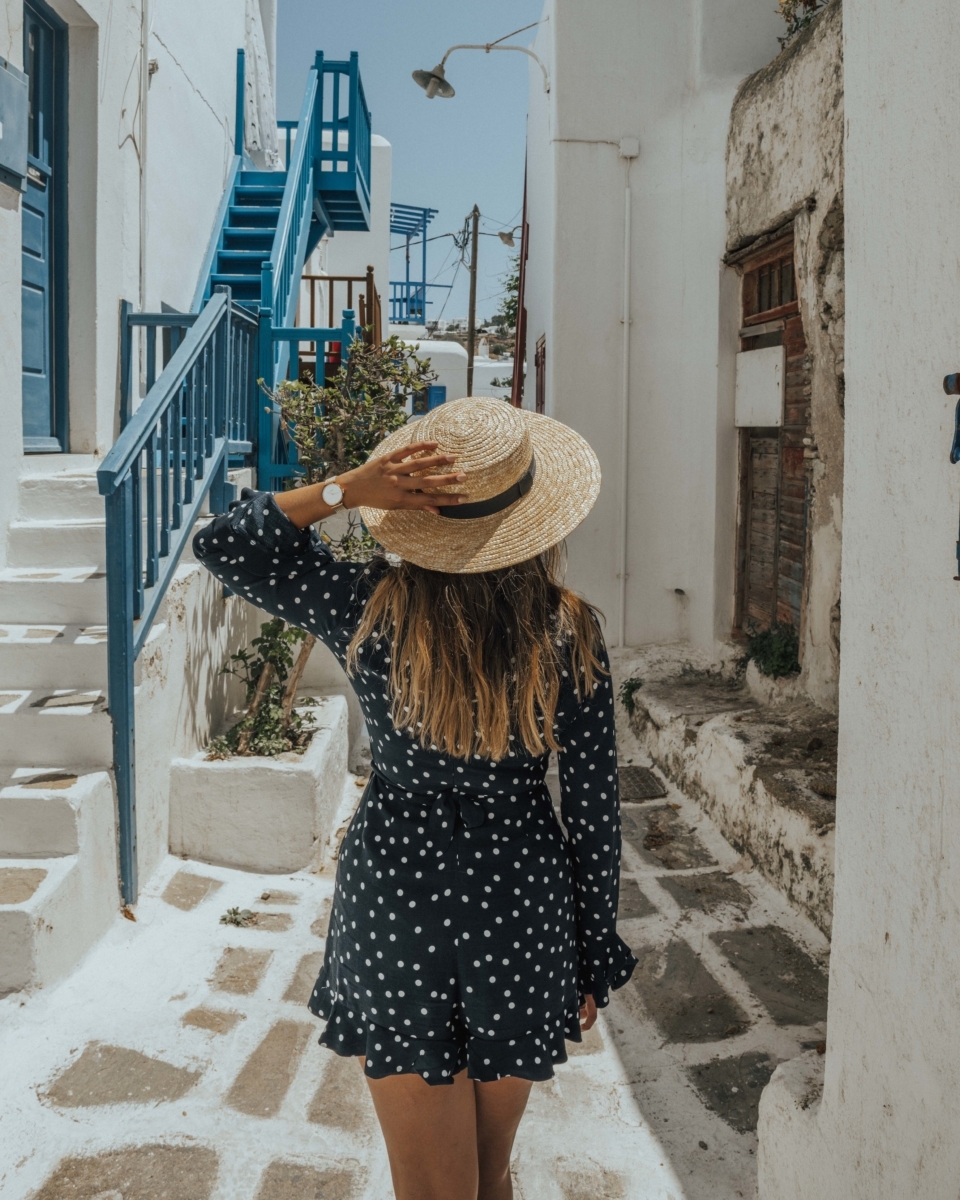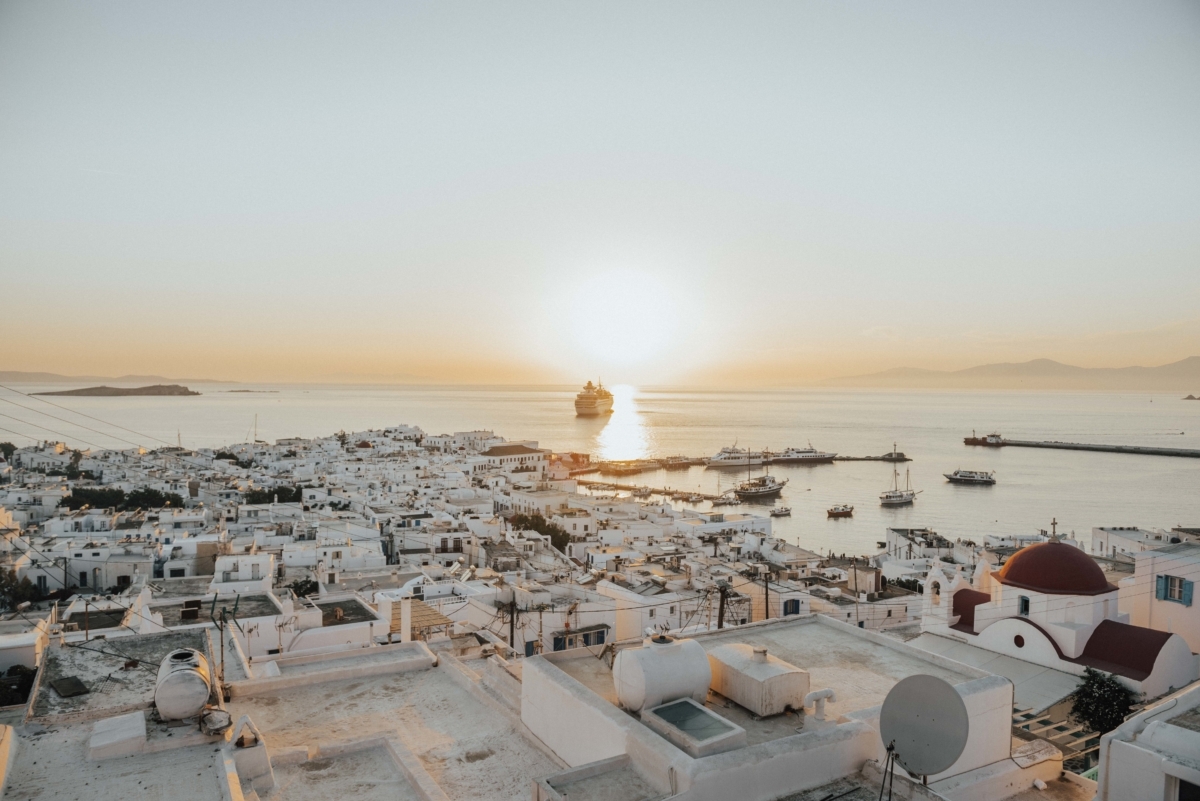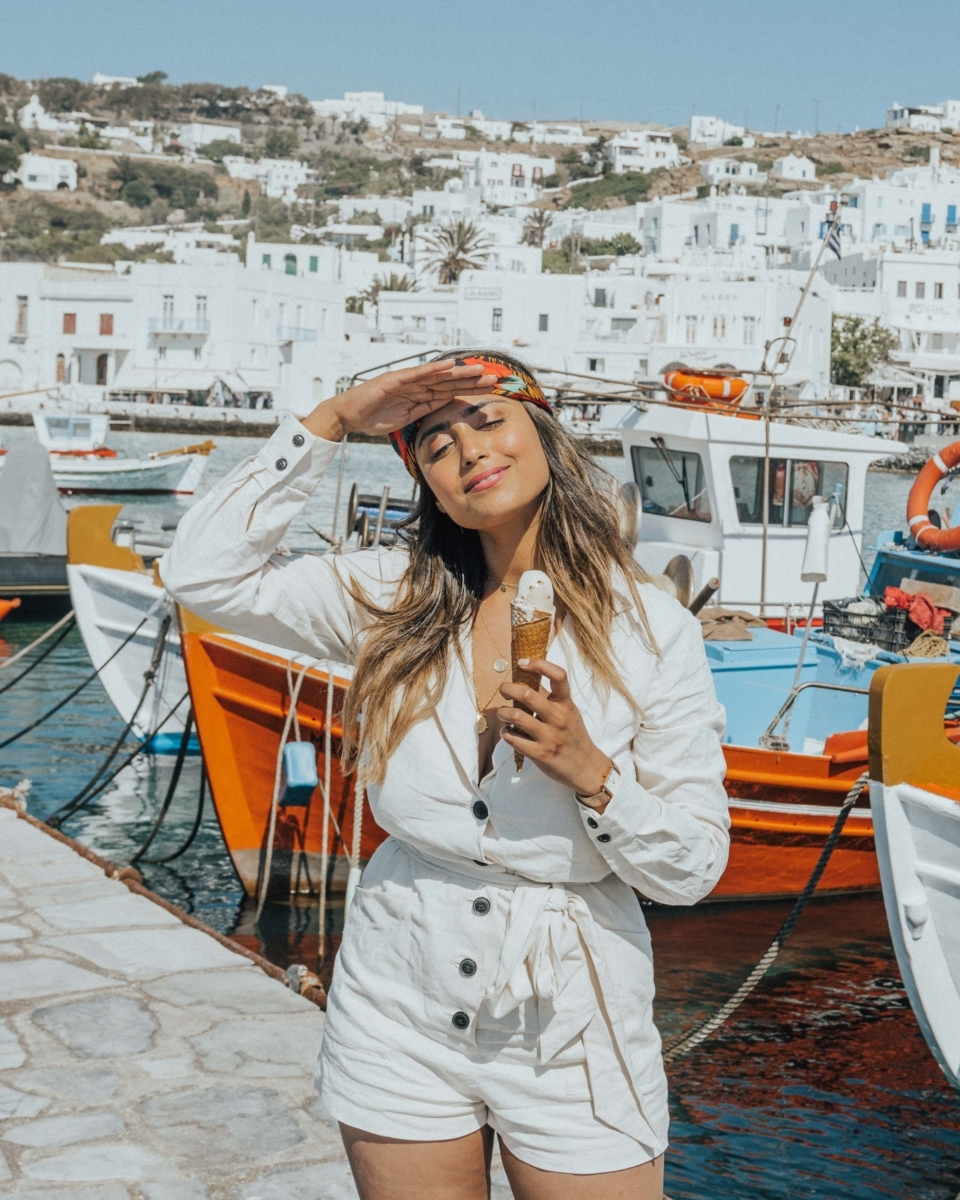 Spend a day in Mykonos Town – here you'll find white and blue streets, bougainvillas, and lots of boutique shops and restaurants
If you're into the party scene, I highly recommend you go to a beach club. The 'clubs' in Mykonos Town feel like overcrowded frat houses
Bonnie's Windmill offers a phenomenal sunset view
You should visit the windmills but make sure you go early to beat crowds
Everyone takes pictures in Mykonos Town, but I think the best part are the beaches – don't miss out on the beach clubs