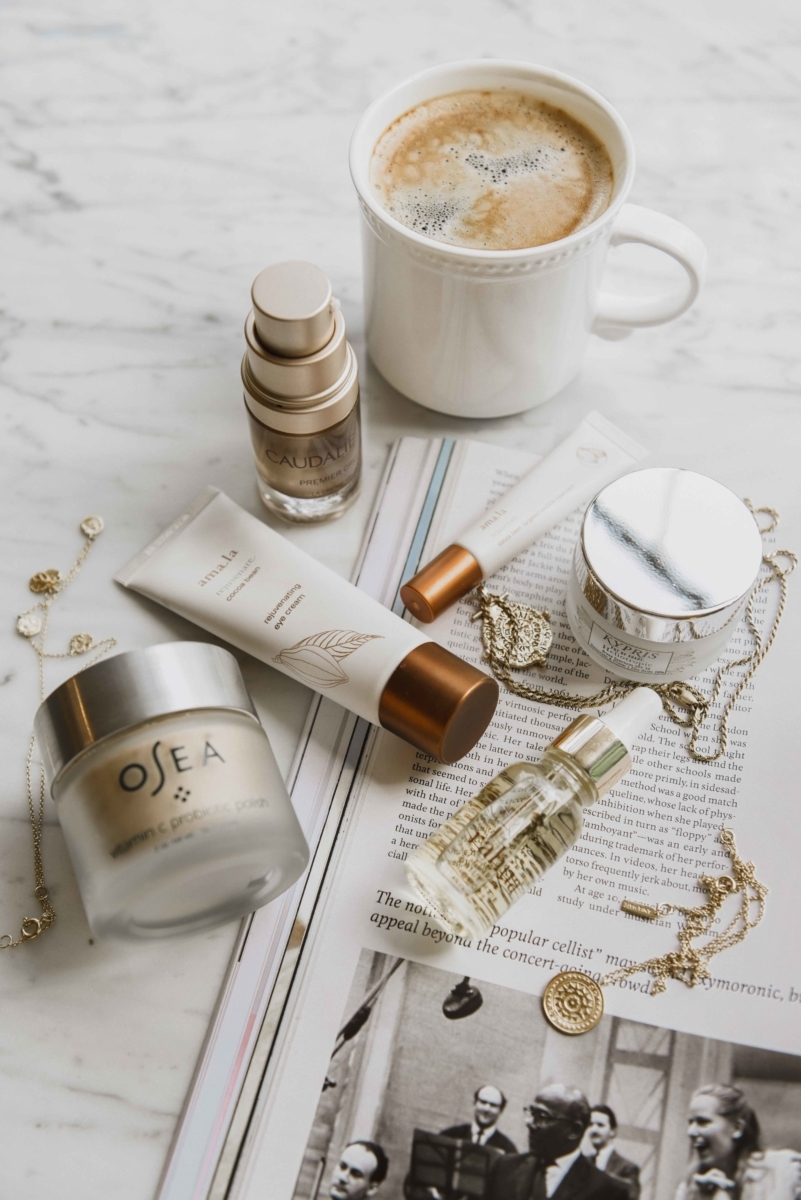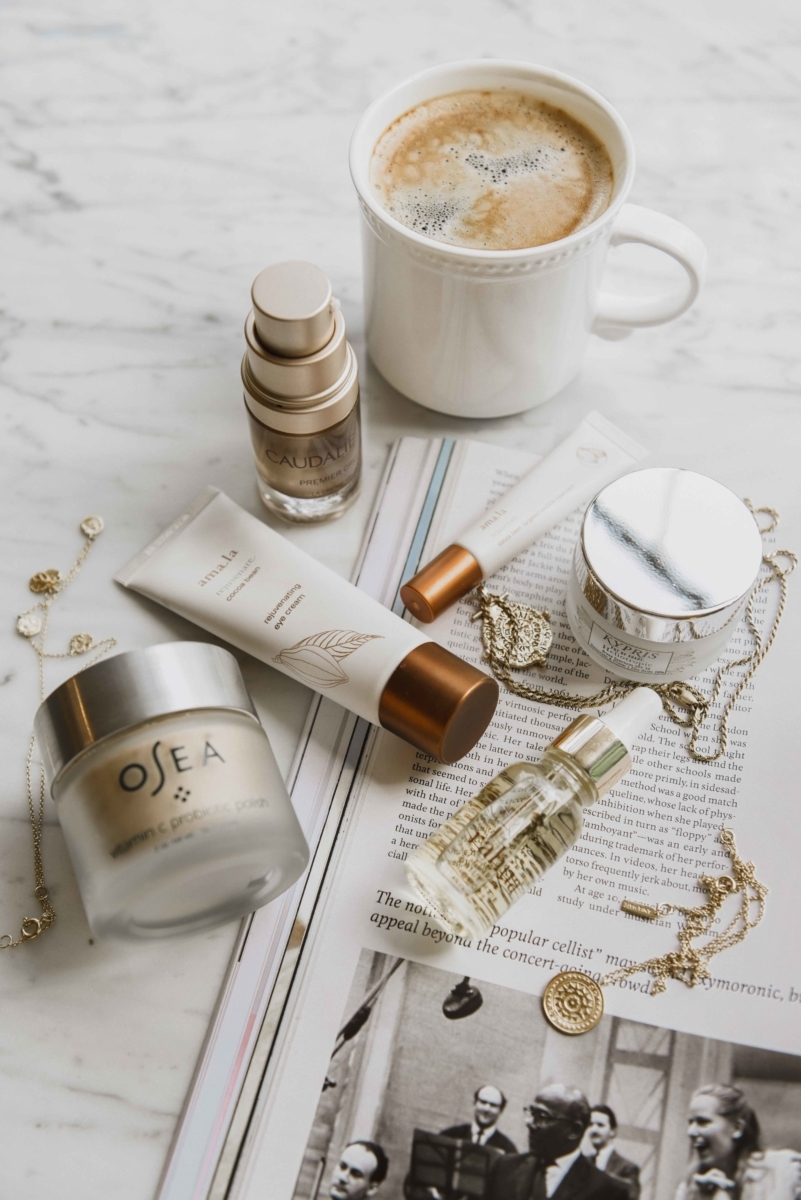 Natural beauty is something I was personally uneducated about until a few months back. I was one of those people that thought that there was no way a beauty brand could be both natural and effective. Plus, why did I even need natural beauty products? It's not like I'm ingesting beauty products, right? Wrong.
A few months ago, I started researching hormone health. I got interested because I was having my own issues which I wanted to get to the bottom of. While rifling through the pages of book upon book on hormone health, a word I kept seeing was 'endocrine disruptor'. In short, endocrine disruptors are chemicals that disrupt our hormones' ability to function normally. While food and the environment are big factors when it comes to the endocrine disruptors that we're exposed to, surprisingly, so is our beauty bag.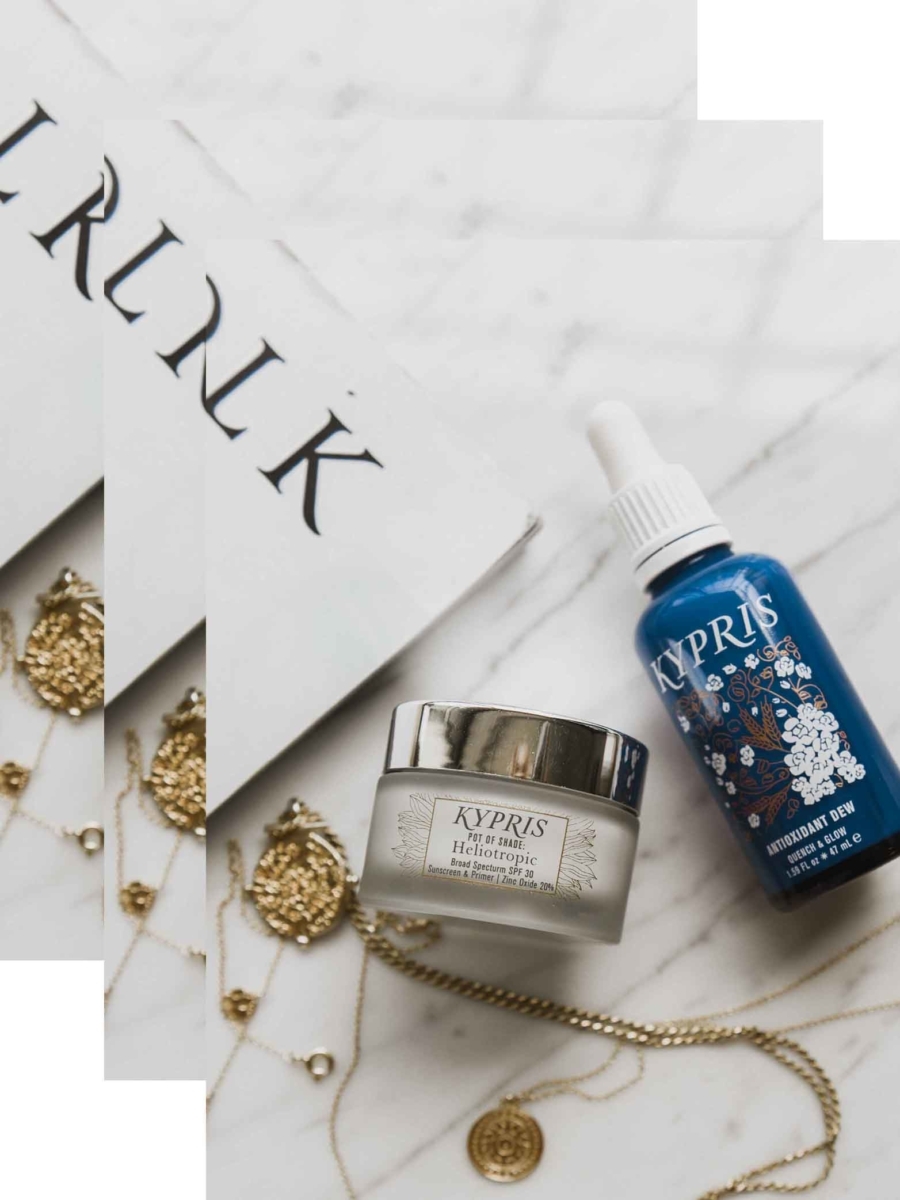 The thing is, our body absorbs anything we put on it, so if you're using toxic beauty products, guess what? It ends up inside your system and throws your body out of whack. Now I'm not suggesting you throw out all of your beauty products in a panic. I'm saying make informed decisions about what you buy.
Which brings me to natural beauty products. After looking into it, I could not believe how wrong I was about natural beauty products. The beauty products I mention here are ridiculously effective – just as much, if not more, than their non-natural counterparts. So if you're skeptical about natural beauty products, I'm hoping this article changes your mind.
Kopari 
Kopari… where do I even begin? One of my all-time favourite beauty brands without a shadow of a doubt. I'll start with the Coconut Rose Toner. Like any great toner, it restores the skin's natural balance. It's also incredibly soothing and reduces redness and dryness. Although it's a toner, I use it as an all-purpose mist for a refreshing dose of moisture. I should also mention that it smells phenomenal.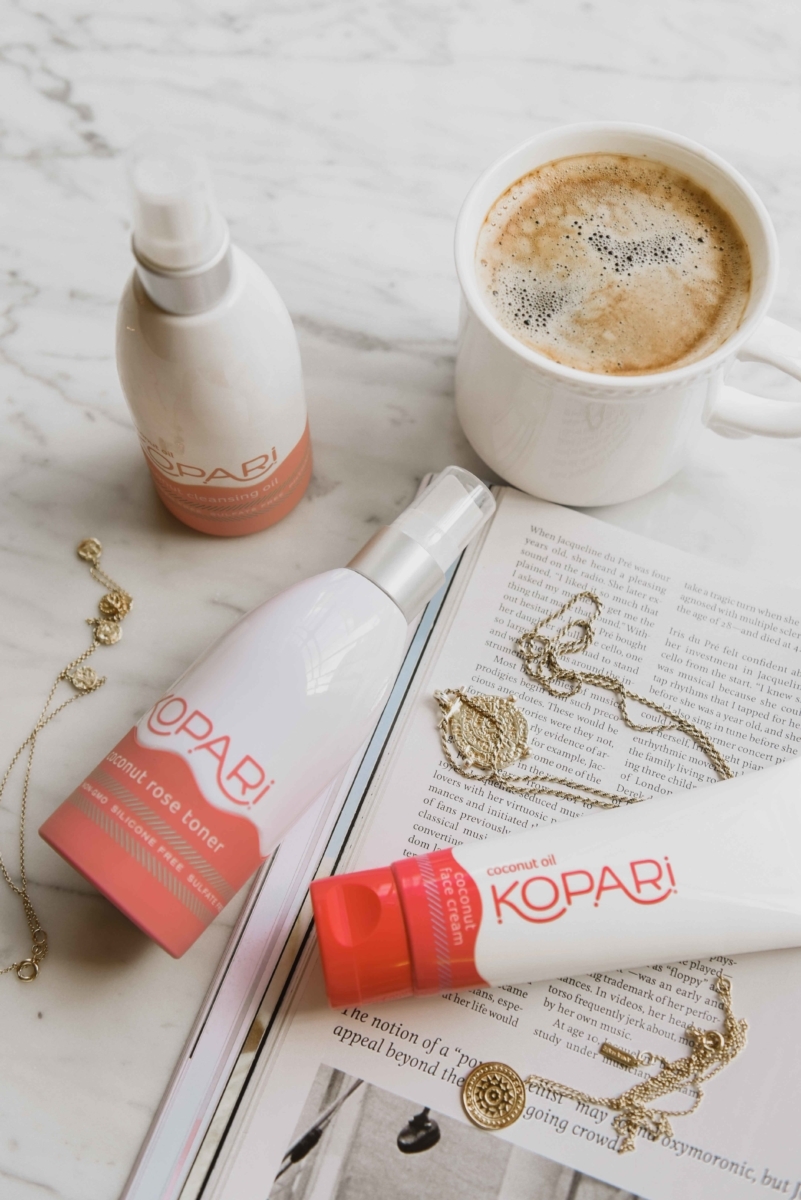 The Coconut Face Cream is a hero product that is an absolute mainstay in my beauty bag. So let me back up here for a second. If you follow me on Instagram, you'll know that I'm currently in Asia. Although I've suffered from rosacea-related issues in the past, I don't really have a history with breakouts. So you can imagine my shock and horror when my skin broke out the day after I landed in Asia. I assumed that I was just reacting to the long flight and change in weather, and so I continued my normal skincare regime. 3 days in, nothing was changing.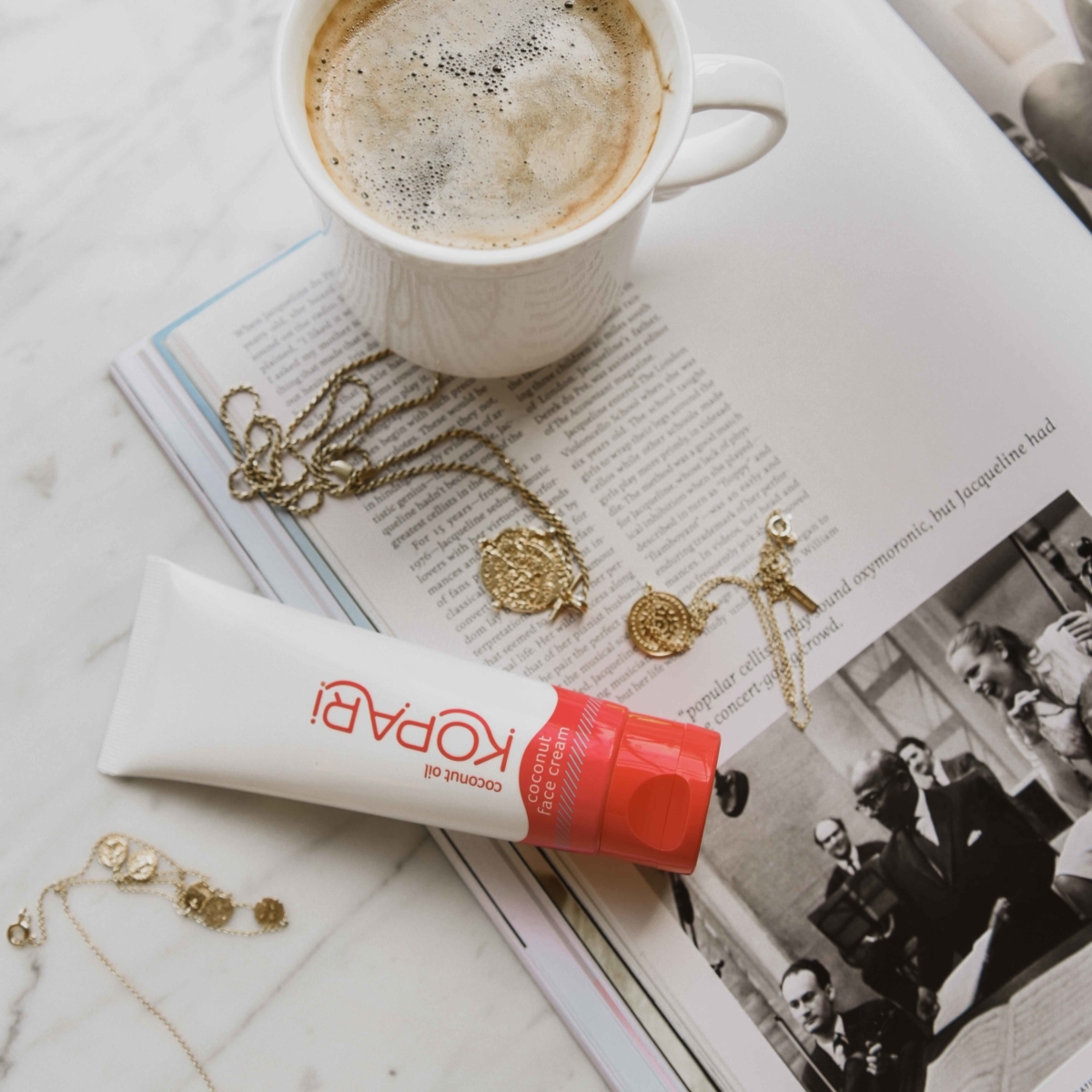 It was then that I changed my skincare routine, and subbed my thick moisturizer for the more lightweight Kopari Coconut Face Cream. 2 days into my updated skincare routine, my skin was as clear as the August sky in Mexico.
Here's the low down on why this face cream is such a game-changer. First and foremost, it contains aloe extract, which soothes irritated skin. It's also packed with antioxidants like coffee leaf and cranberry extract which allow for deep hydration, promote collagen production, and protect against environmental stressors. Basically, this face cream is the whole package.
Rahua
Rahua was one of those brands I could not escape. My friends raved about it, I kept reading about it, so obviously I had to try it myself. Within one use, it was clear why everyone was obsessed. Rahua products are formulated from plant derived, Amazonian ingredients. I use the Color Full range which, as the name suggests, protects color treated hair.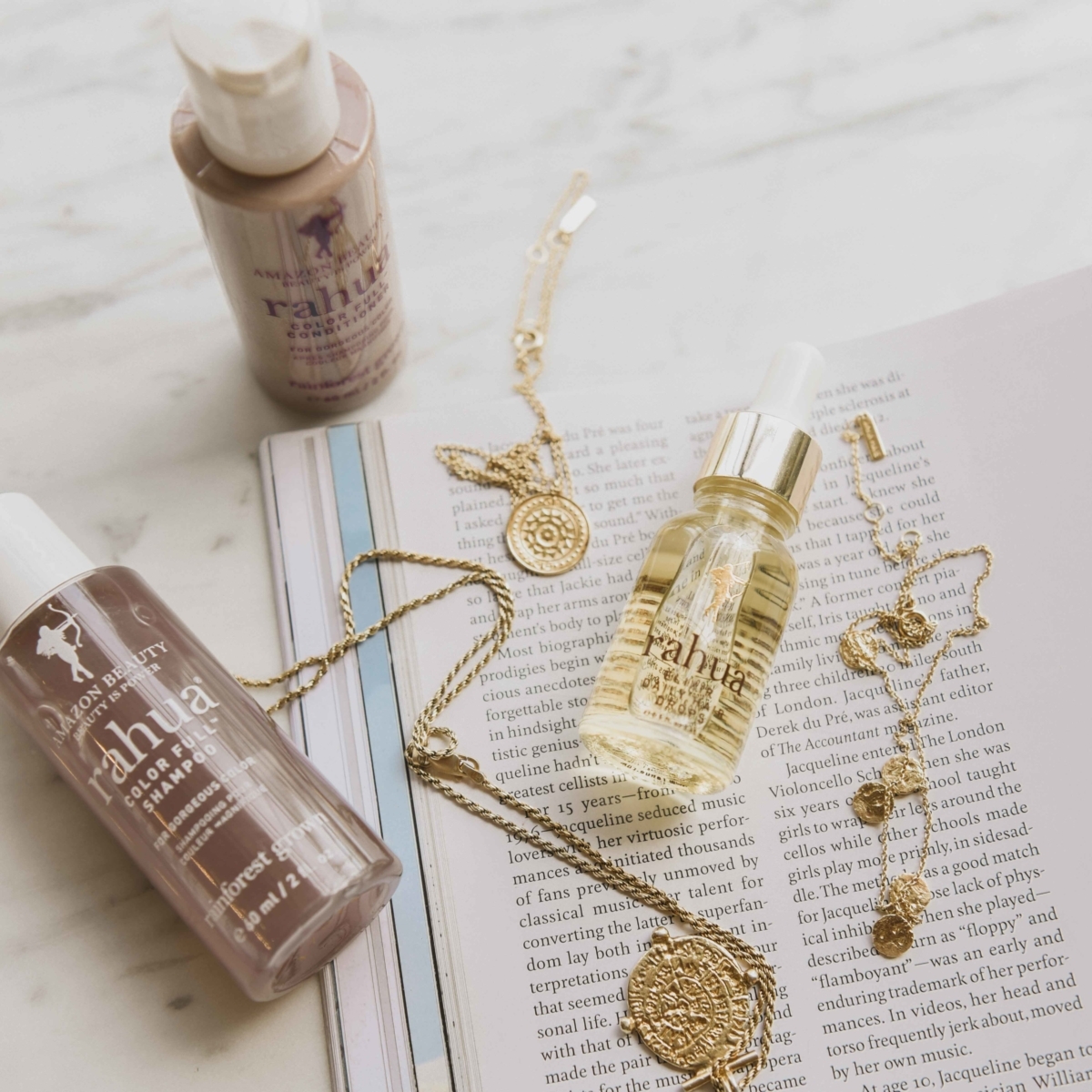 The shampoo and conditioner contain ingredients like morete oil which gives hair a natural shine, flaxseed oil which is a major source of Omega-3 Fatty Acids and Vitamin E which promotes hair growth, and cranberry seed oil, which hydrates your hair.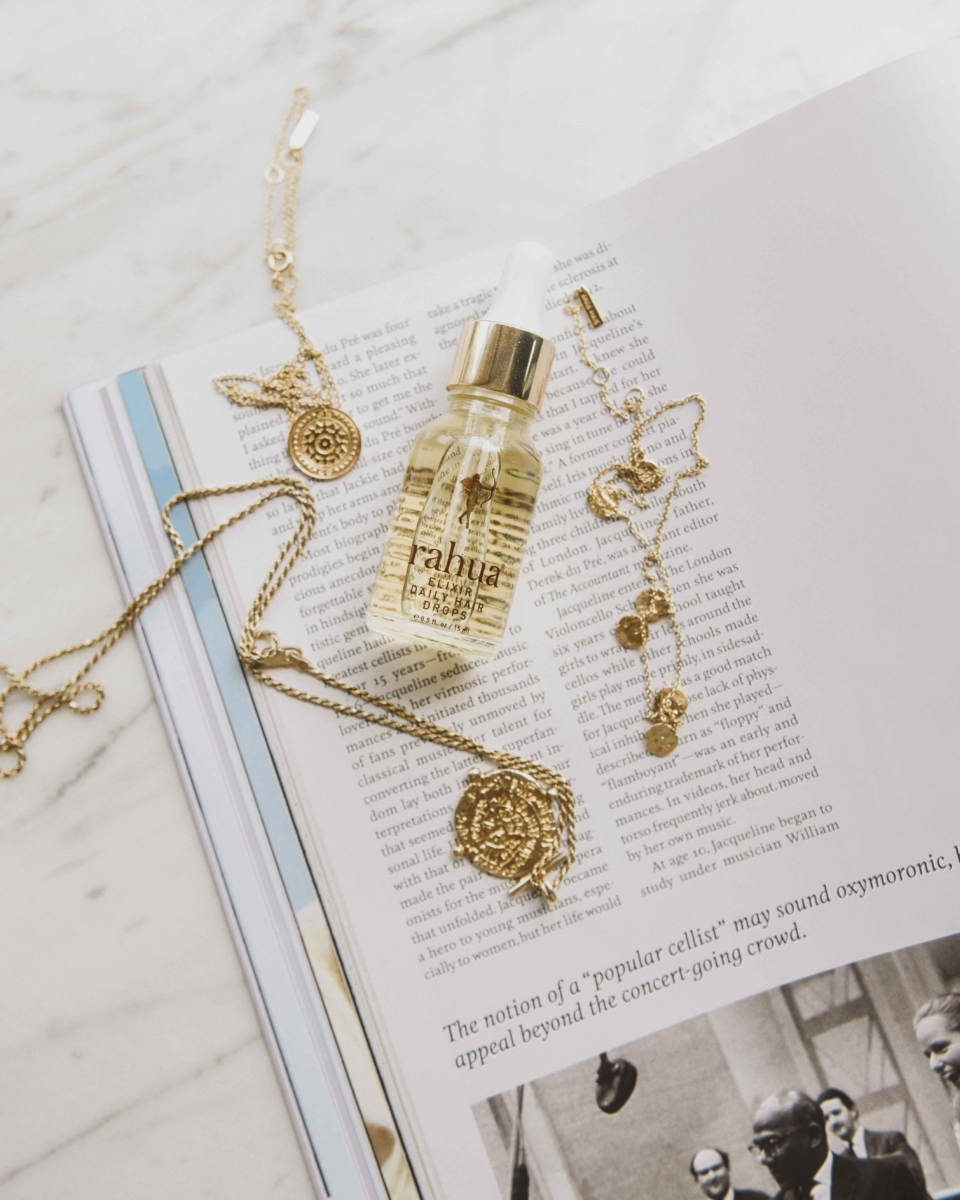 I also regularly use the Rahua Hair Elixir which is made with 100% pure rahua oil, which is an Amazonian oil known to strengthen and nurture hair. Honestly, I'm a little shocked at how dramatic the results are – my colour-treated hair has never looked better!
Osea 
There is not one thing I don't love about this company. Its Californian roots, the fact that it's family-run, and its incredibly effective product range. Seriously guys, in my eyes, Osea can do no wrong. I'm going to mention two products, both of which you need to add to your skincare routine, like yesterday.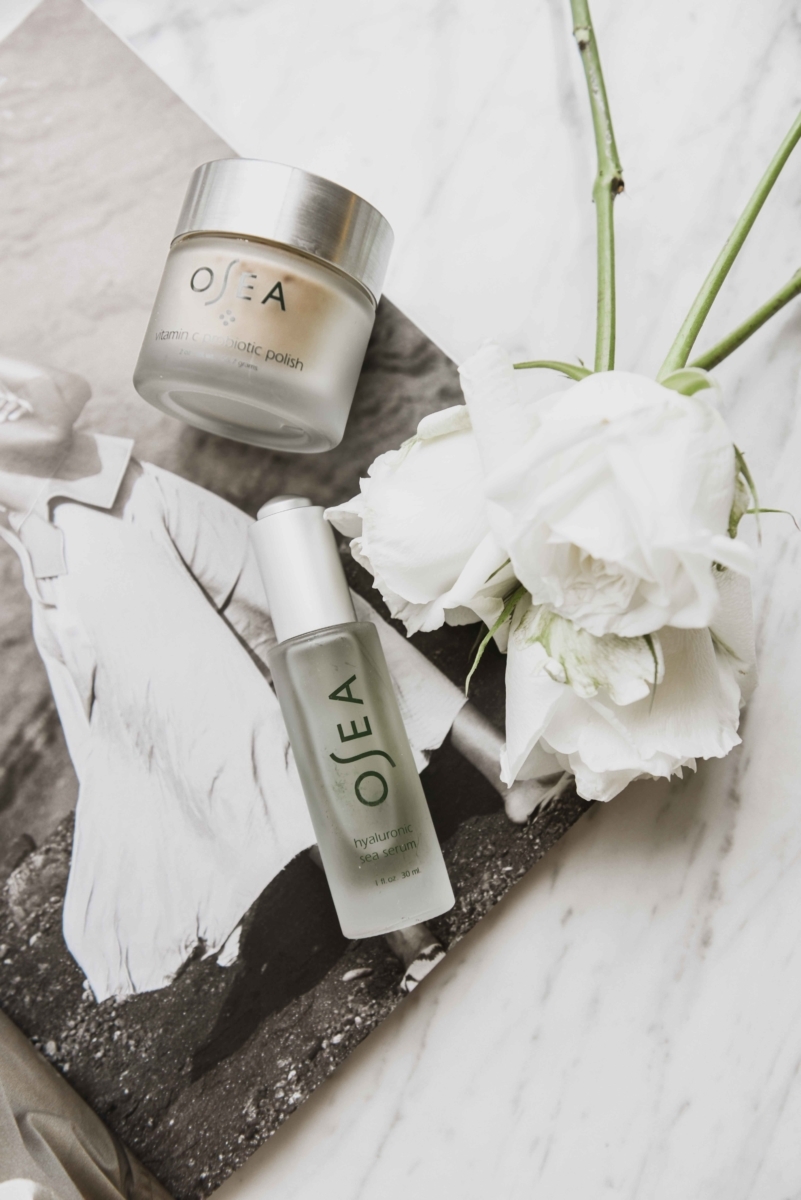 First is the Vitamin C Probiotic Face Polish, a super gentle exfoliator which I'm convinced shaves 2 years off my face every time I use it because of its brightening ability. No joke guys, the brightening effect is immediate. Also, unlike so many exfoliators which are harsh and leave your skin feeling stripped of all moisture, this one from Osea is soothing.
Next is the Hyaluronic Acid Serum. Hyaluronic acid is superstar because of it's ability to hold water. It's essentially a moisture bomb which has incredible anti-aging benefits. This serum from Osea Malibu is super nourishing and a little goes a long way, so you really get a bang for your buck.
Amala
I've tried 4 of Amala's products, and have been impressed time and again by the brand's ability to craft such highly effective products.
I'll start with the Rejuvenating Eye Cream. This eye cream is rich in Vitamins A & C, which help reduce the look of fine lines, wrinkles and dark circles. It contains two star ingredients. The first is cocoa bean, which is known for its ability to stimulate cell renewal and increase the skin's moisture barrier. And second is andiroba seed, which is packed with omega-3 fatty acids which helps fight radical aging.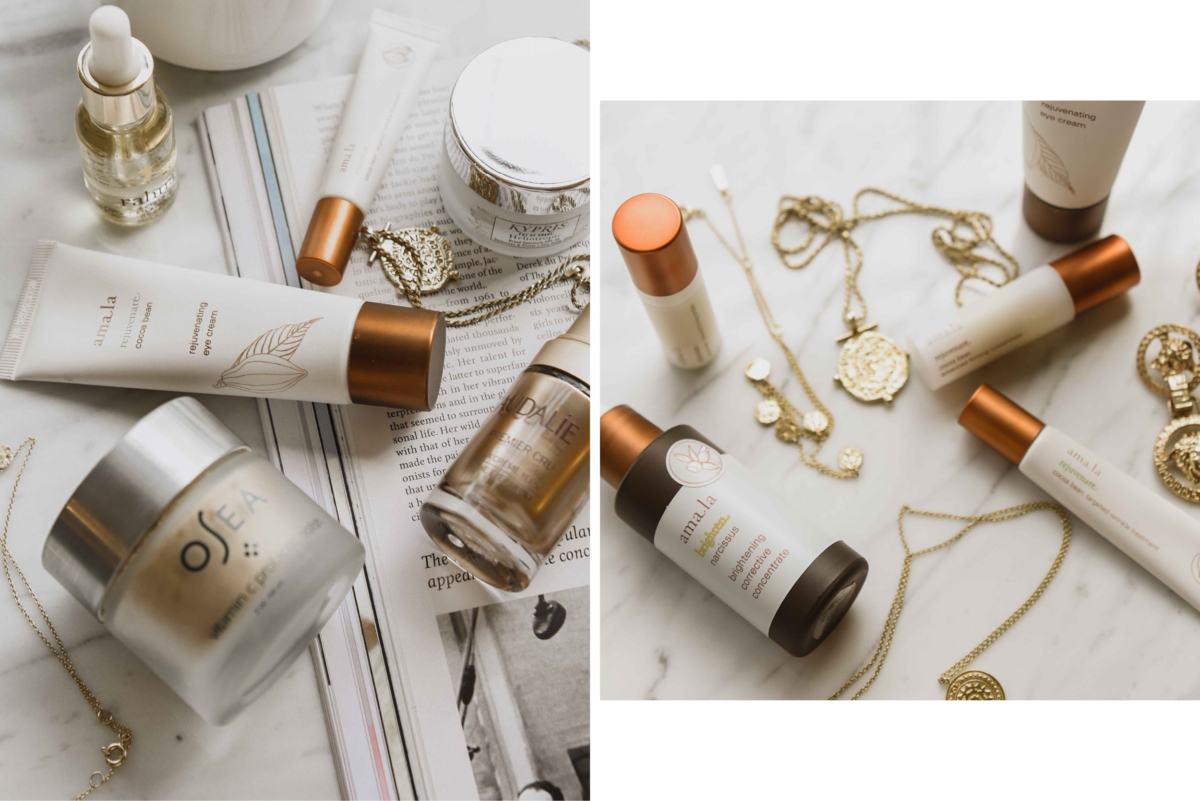 Next is the Brightening Corrective Concentrate which is a high potency serum crafted with narcissus, algae extract, and a potent cocktail of Alpine herbs. It reduces the look of dark spots and discolouration, promoting a smooth and even complexion. After repeated use for 2 months, I must say, it delivers on its promise. The great thing about this serum is that it isn't just for those suffering from discolouration – I mean, everyone needs help to achieve the perfect complexion. But more importantly, I like to think of it as a preventative measure. The narcissus extract defends skin from environmental stressors, which prevents damage.
The Rejuvenate Targeted Wrinkle Treatment is something that's unique to Amala. Like the eye cream, it also contains cocoa bean, along with organic acerola. The reason this ingredient is so special is because of the high amount of Vitamin C it contains. Guys, Vitamin C is your skin's best friend. It's a very powerful antioxidant which protects skin against free radicals, promotes collagen production (which is they key to youthful skin), and prevents irritation. The product is applied with a rollerball, and my tip for you is to store it in the fridge. I apply it to my crow's feet and it feels SO nice when I take it out of the fridge and apply it to my face.
And finally, the Advanced Firming Concentrate. So this is a splurge product, but it is most definitely worth it. In fact, if you can buy one product from Amala, let it be this. It is crafted with cocoa bean extract, and Vitamin C, but also contains hyaluronic acid (a moisture bomb), avocado oil (nourishes, prevents breakouts and is high in antioxidants), and maca root (improves skin tone and promotes cell turnover), amongst many others. This is a non-negotiable in my skincare routine.
Kypris
When a brand creates a product called 'Antioxidant Dew', you better believe I'm going to try it. Composed of 26 active natural ingredients, this formula hydrates, replenishes, and protects skin against free radicals to prevent aging. Along with skin BFFs Vitamins C & E, it also contains sea algae extract which is known to hydrate without overwhelming; rose extract known for its soothing effects; and tamanu, which is known for repairing the look of past blemishes (bye bye acne scars), to name a few. In short, it is a collagen-supporting, calming, hydrating miracle worker, and it needs to be added to your skincare wardrobe immediately.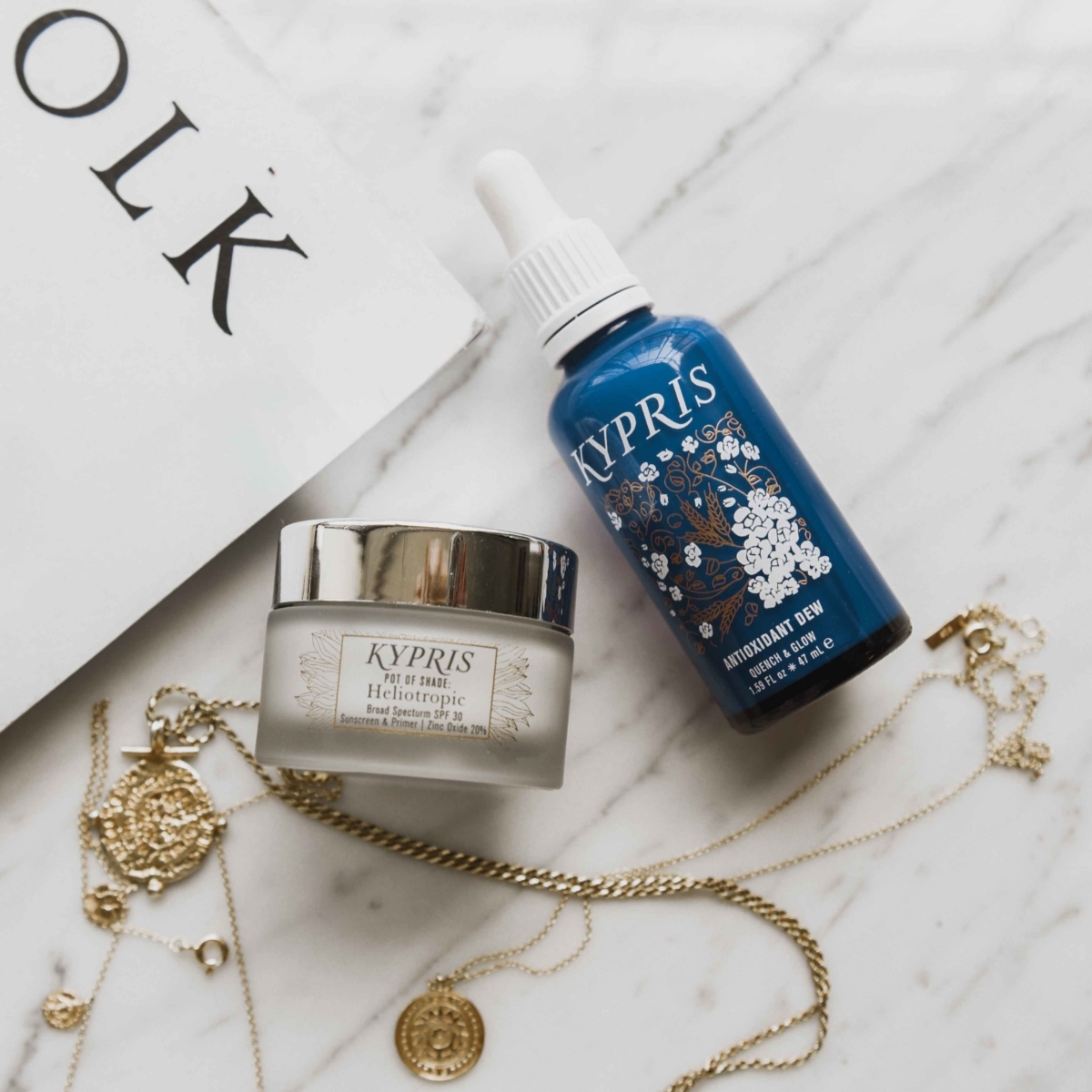 Kypris's Heliotropic Pot of Shade is an SPF 30 broad-spectrum formula that doubles as a primer. The great thing about this is that it contains no oil, which is perfect if you have sensitive skin or want to work out outdoors. It's boosted with botanicals which hydrates skin, and I'm very happy to report that it does not look chalky.
Caudalie
How can I not include Caudalie in this list? This brand has been a mainstay in my skin wardrobe for years. I've used so many of their products and have never been disappointed. Although I could review all the products I love, I'm afraid that would require a separate blog post, so instead, I wanted to talk to you about their eye cream.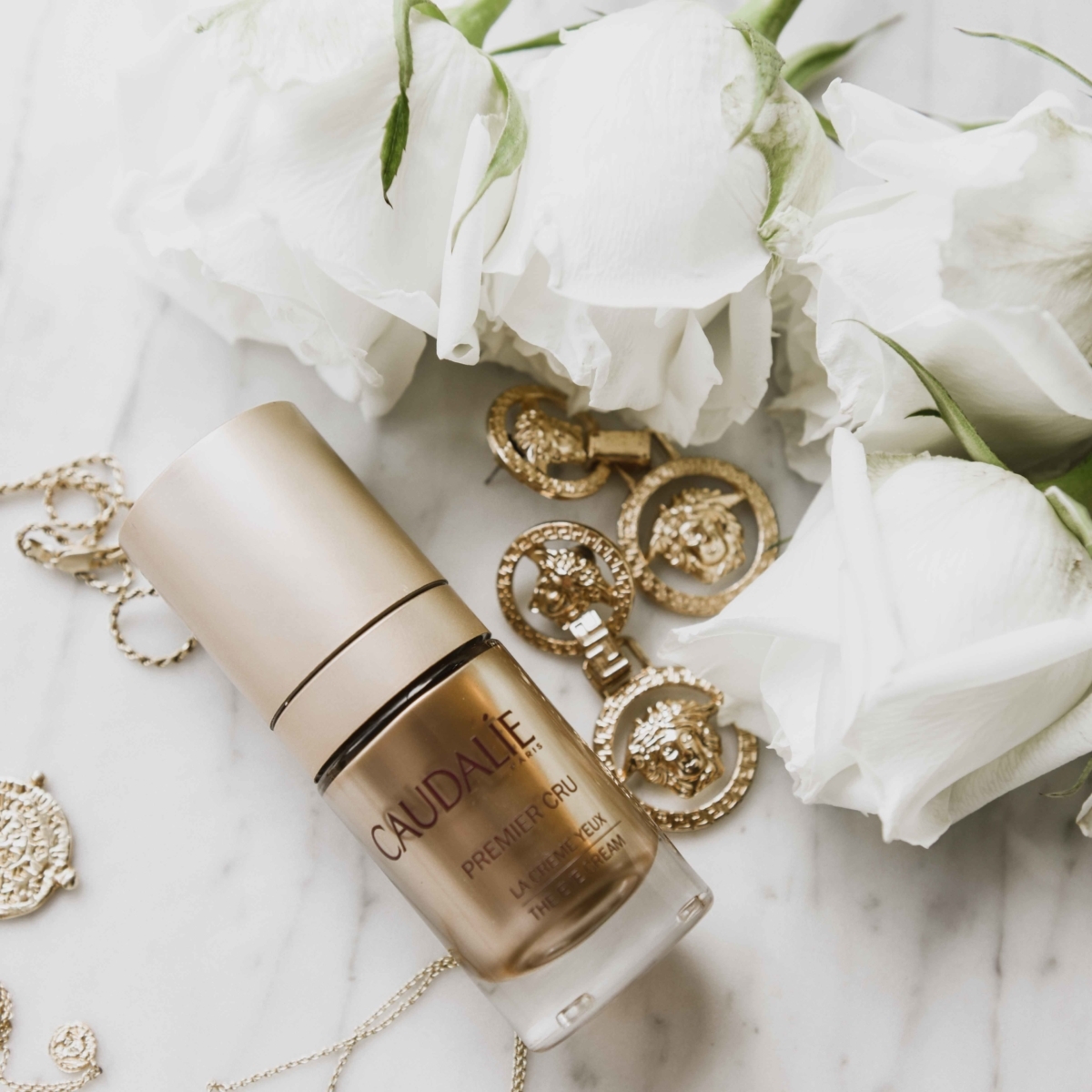 I've always had a history of dark circles, but ever since I started using the Caudalie Premier Cru Eye Cream, I have genuinely noticed my under eye area get brighter. Upon further investigation, it was obvious why it had such a powerful effect. It contains caffeine, which reduces the puffiness and the look of dark circles; viniferine, which diminishes dark spots; polyphenols, which are extremely anti-oxidant rich; micro hyaluronic acid, which hydrates and reduces the look of wrinkles; and grapeseed oil, which is high in linoleic acid and Vitamin C. That's quite a serious list of superstar ingredients, and I haven't even listed them all.
Point is, this stuff works.
Vintner's Daughter
I couldn't finish this blog post without mentioning one of my favourite skincare products of all time: the Vintner's Daughter Active Botanical Serum. I've written about it in depth in this blog post, so you can read my in depth review about it there, but what you need to know is that this is one of the most powerful serums in the market. It contains 22 active botanical ingredients, which results in a formula that is nourishing, anti-inflammatory, brightening, protecting, and everything else you want in a serum. It was truly love at first golden drop.