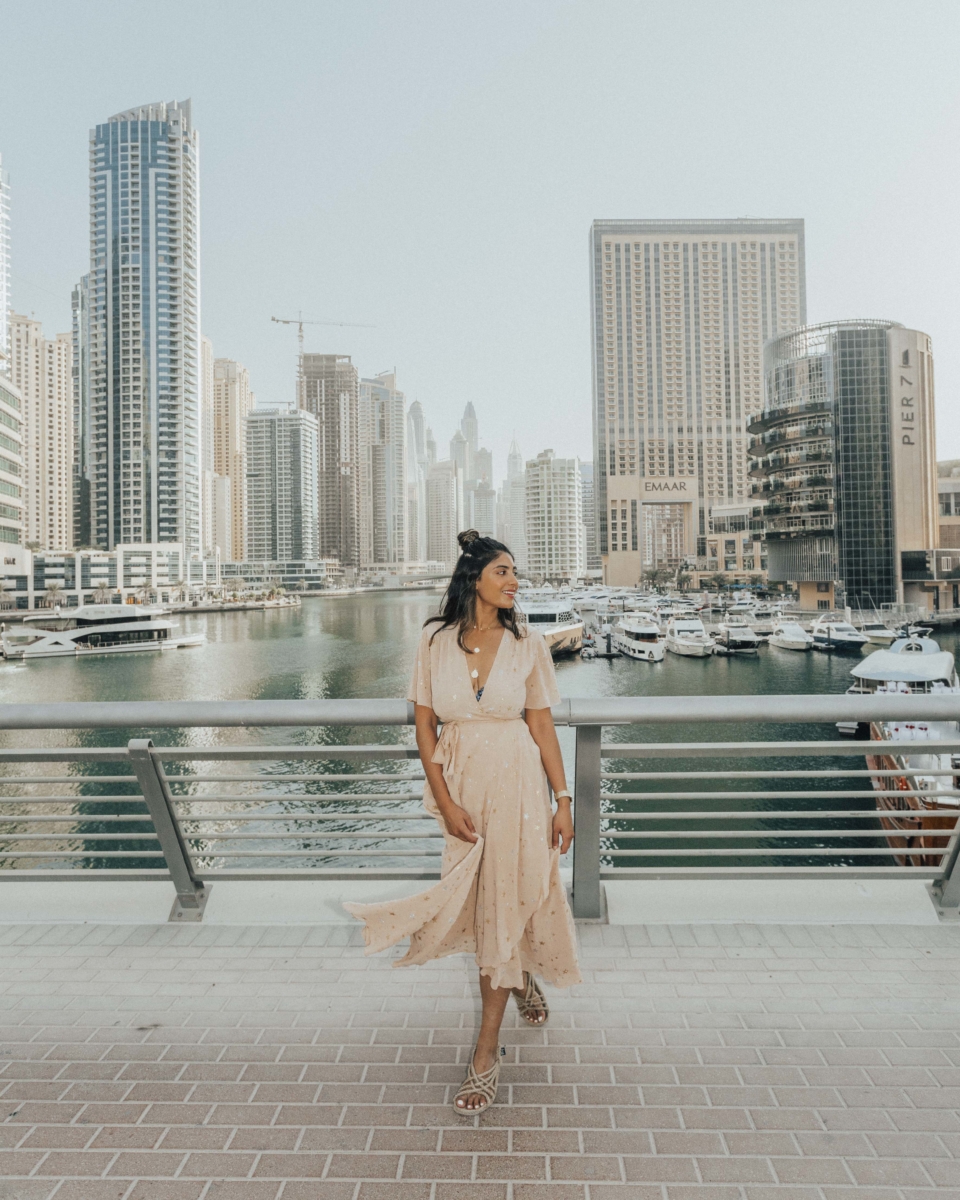 I'm back with another travel guide – this time for Dubai! Dubai was part 2 of my UAE trip, (you can read about Abu Dhabi here) and what I was most excited about. The last time I'd visited Dubai was in 2012, but it was just for a day so I didn't really get to explore it. But what I do remember distinctly is my wide-eyed awe at the city even then. The skyline blew me away, and that was back in 2012. To say that the city has changed since then is an understatement.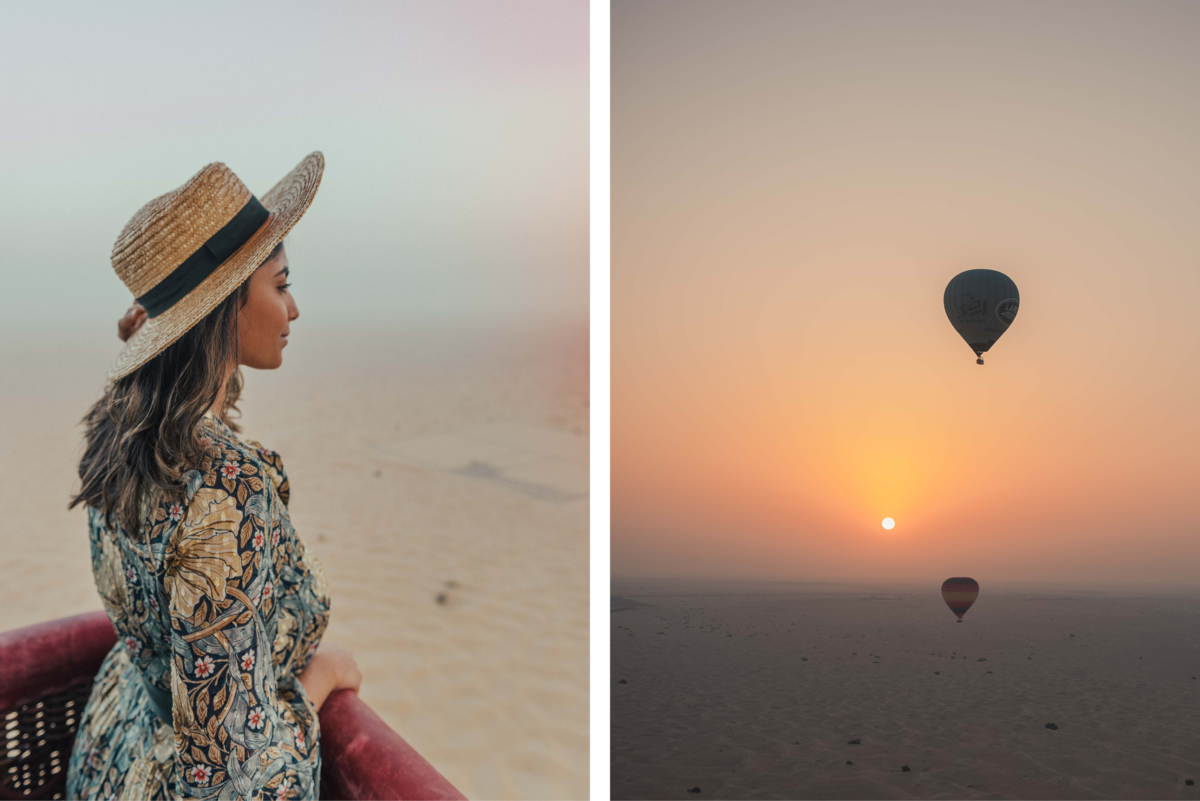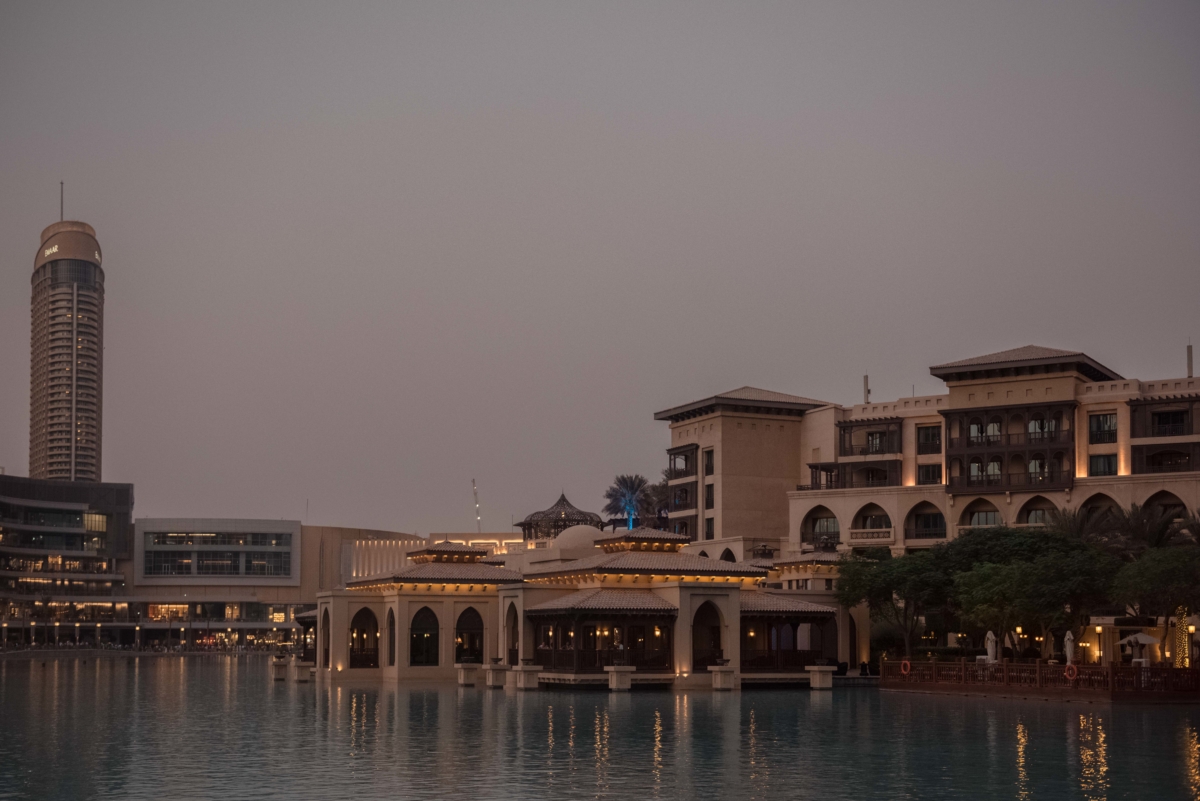 Dubai is a city that moves at lightning speed. There's always a new building, a new Michelin-starred chef, a new mall, a new island. And every new thing aims to outdo the last. The result is a jaw-dropping skyline, a food scene that is nothing short of spectacular, and essentially an entire city which offers the best of the best. I've heard a lot of people say that Dubai is too superficial for their liking. While this is true, I like to see the positivity in this. I believe that Dubai is a true testament to the capabilities of human beings. It's one of the most cosmopolitan cities in the world, created in the dessert, and it's less than a century old.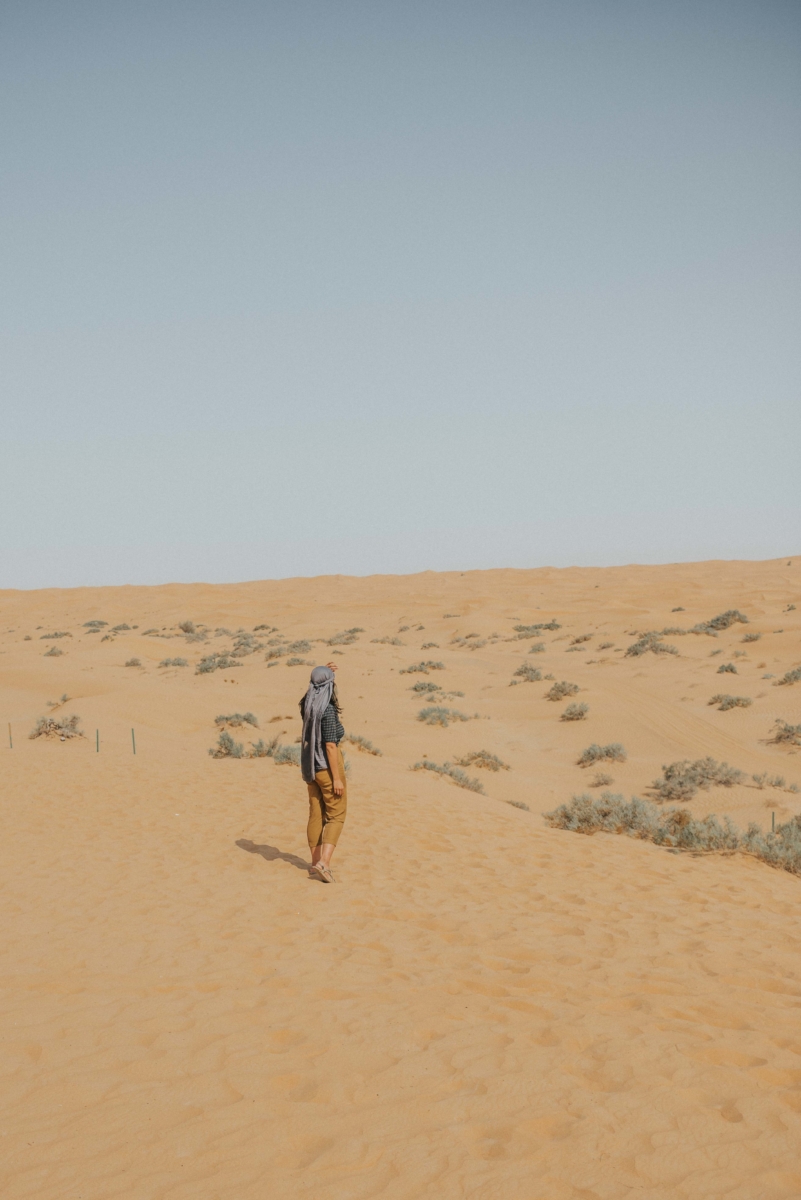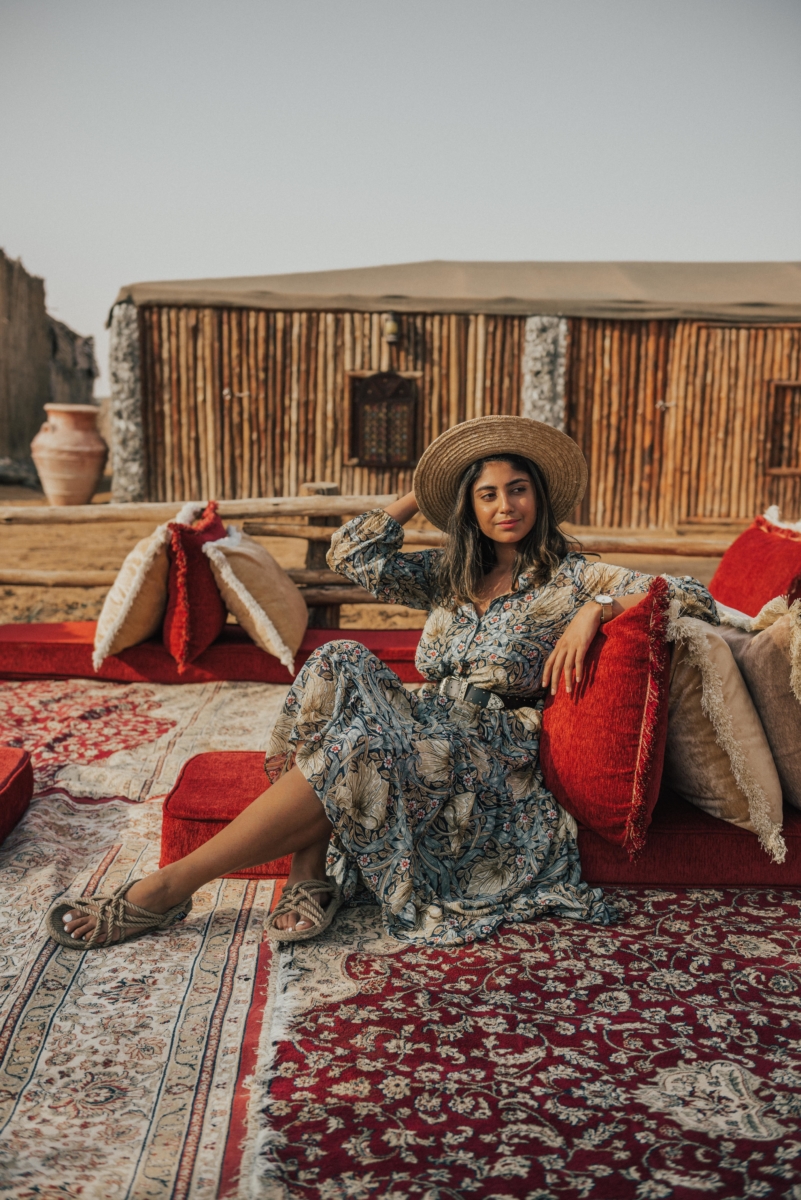 What to know before going
Dubai is just a short 1.5 hour drive away from Abu Dhabi, so if you've flown into Abu Dhabi, just rent a car and drive over
You can use both Uber and Careem in Dubai, but if you're going long distances (which you will because it's an expansive city), it can get pricey, so I recommend renting a car instead
FaceTime and Skype work in Dubai, but Whatsapp calling does not
I recommend going for at least 3 days, but 5 if you want to be comfortable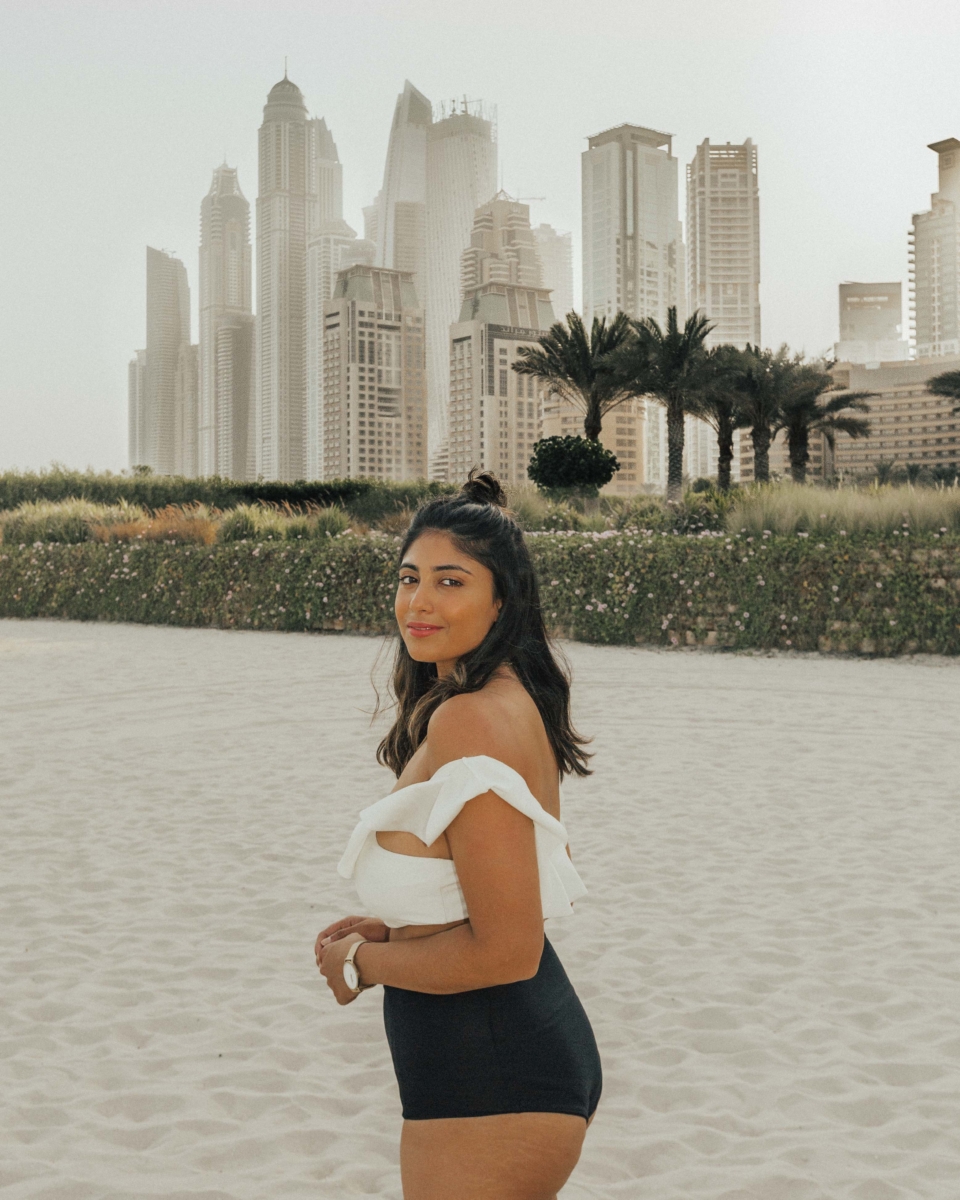 Where to stay: Radisson Blu Dubai Waterfront
This brand new, 5 star property, is situated at the heart of Dubai. It's about a 5 minute drive from the Burj Khalifa and Dubai Mall, making it the ideal location. The rooms are spacious and sleek. I had a room with a beautiful view, which was the perfect spot for breakfast.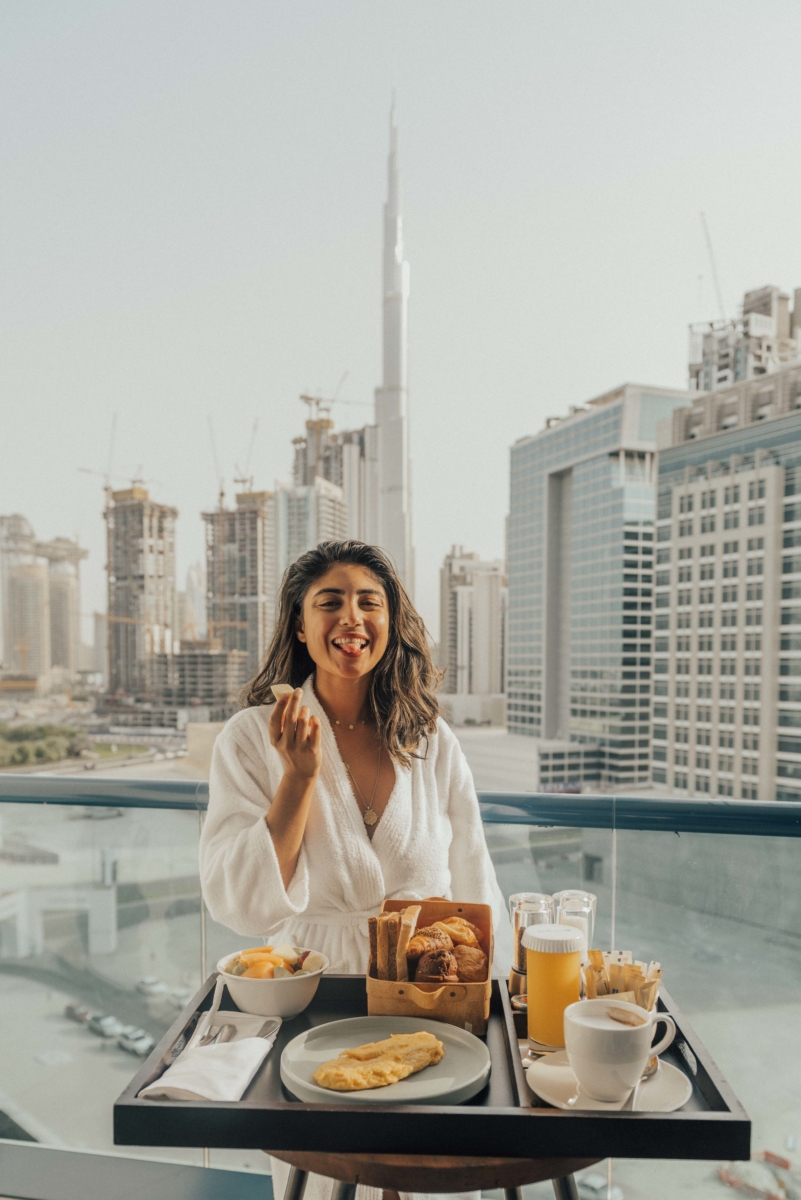 The hotel prides itself on being 'Dubai's friendliest 5 star hotel', and I have to give them credit for truly living up to this claim. There was no request too big for them, and every member of staff always had a smile on their face. Aside from the incredible service, the food in the hotel is another standout. I tried all of the restaurants that the hotel offered, and every single one of them was incredible. The breakfast spread at The Larder is massive, and offers plenty of options for those with dietary restrictions, which is something I always appreciate.
In terms of amenities, the hotel is second to none. They have a gorgeous outdoor pool with a stunning view of the city, a true highlight. Also, their spa is wonderful. I had a Balinese massage, and it was exactly what I needed. The massage therapist was excellent.
Overall, the Radisson Blu Waterfront truly lives up to its 5 star status. I would 100% stay there again.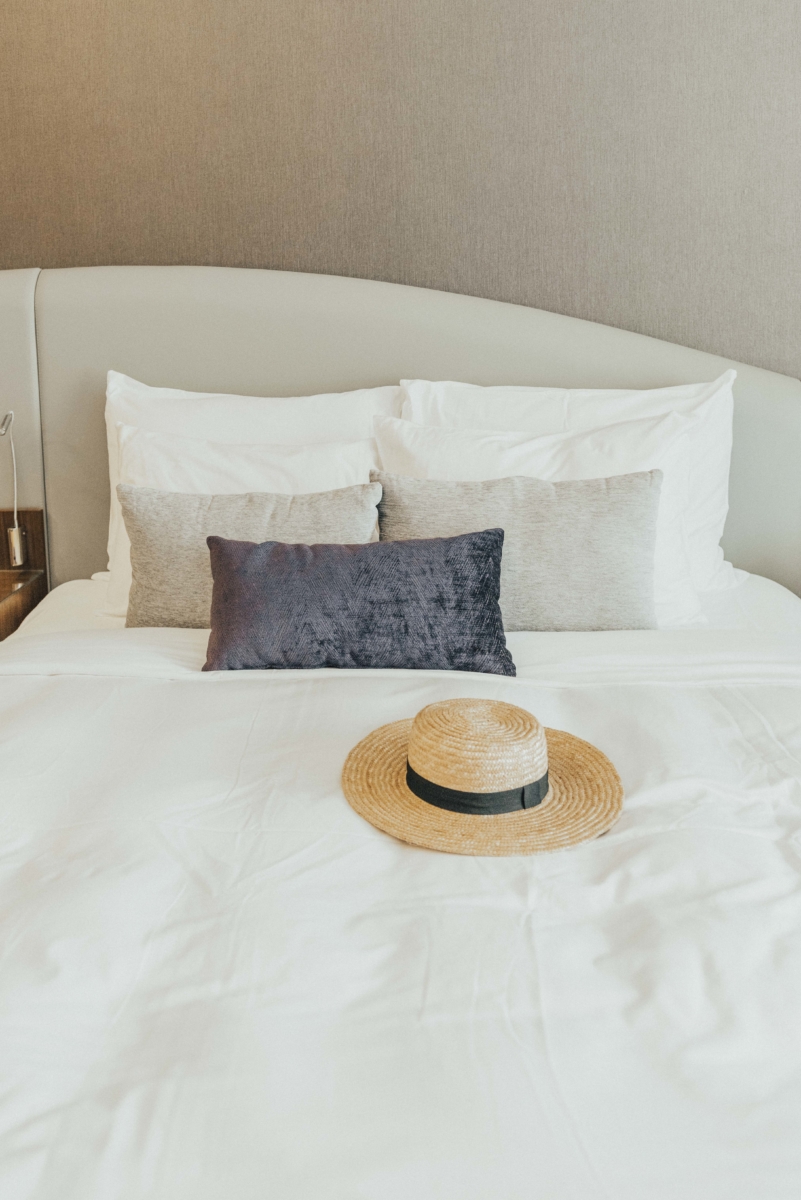 Where to eat
Since I was in Dubai for such a short period of time, I just got a small taste of the culinary scene that the city has to offer. Like everything else in the city, the food scene is extraordinary.
Stomping Grounds
My first meal in Dubai, which set the bar REALLY high. The food here is phenomenal, I highly recommend a visit for brunch.
Firelake Grill House
Brunch is major in Dubai. They take it very seriously. Radisson Blu Waterfront hosts a brunch every Friday at Firelake Grill House, that isn't to be missed. I'm someone who's skeptic of big brunch spreads, but I could not believe just how delicious every single thing was. The grill items were phenomenal, the seafood was delicious, and I don't even get me started on the dessert. This is an absolute must while visiting Dubai.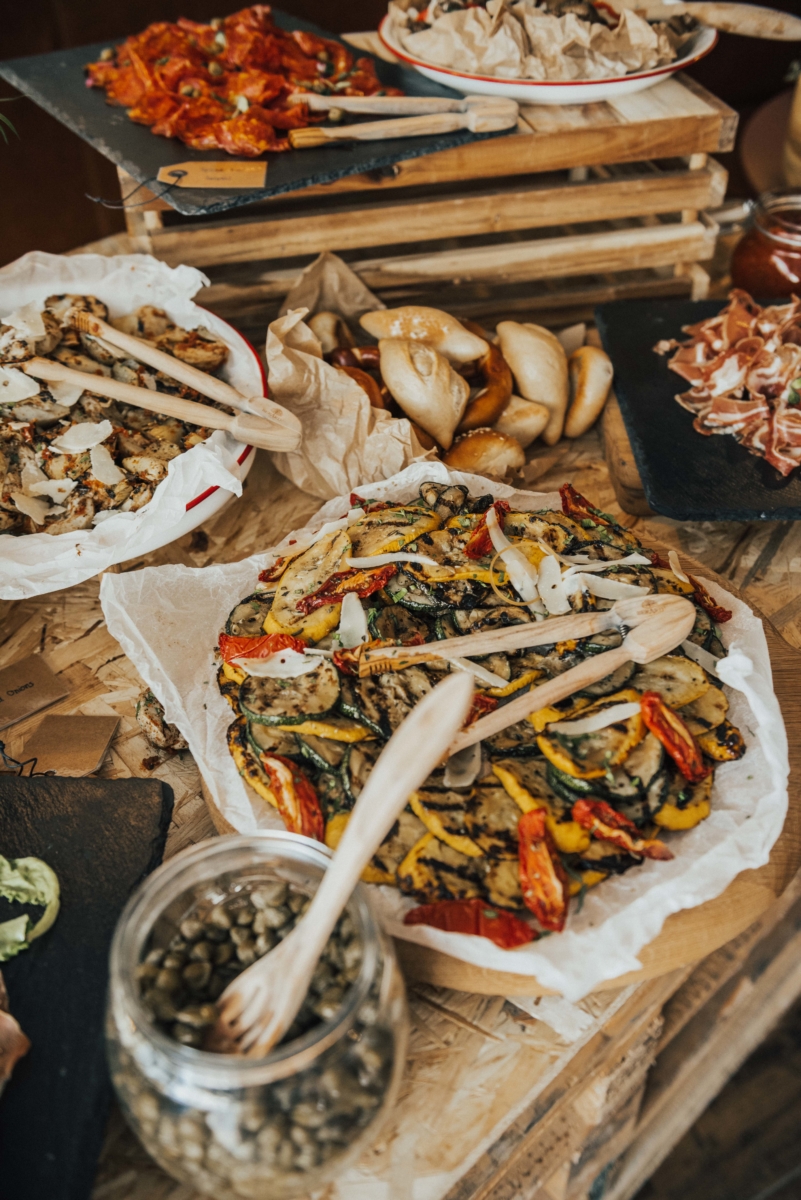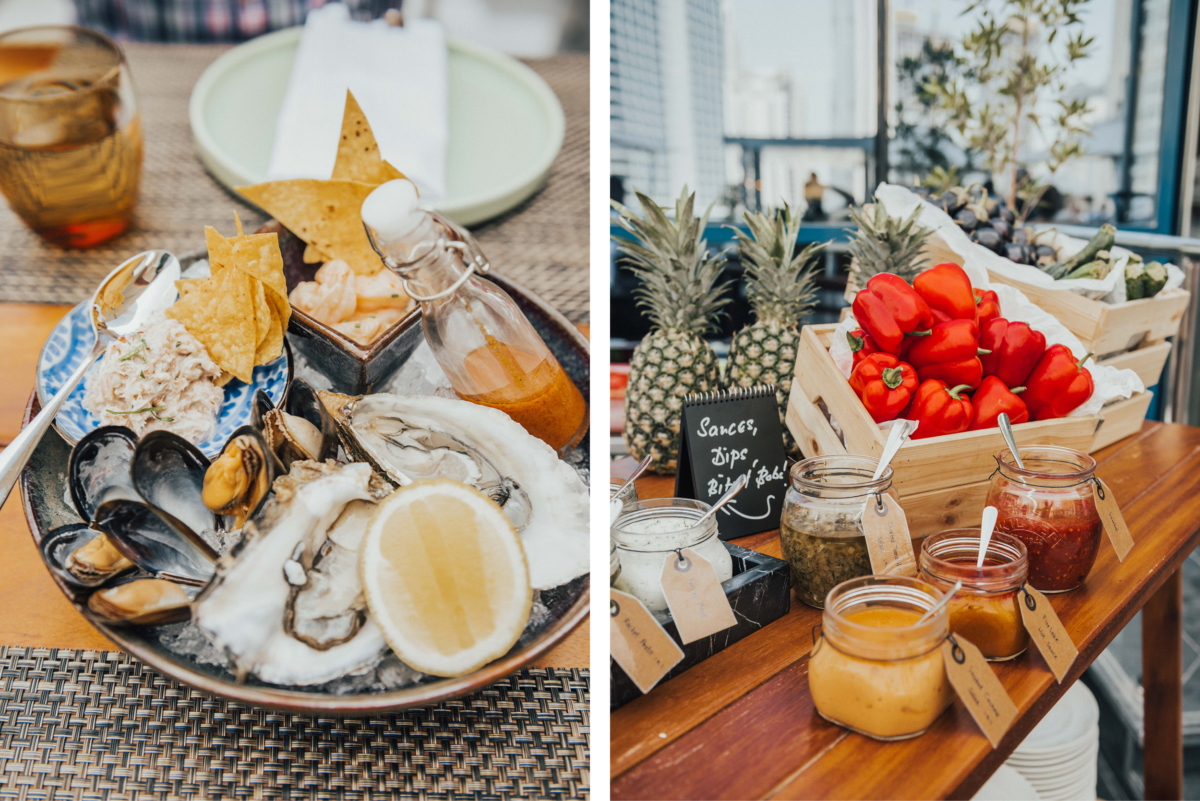 The Espresso Lab
This sleek cafe is a minimalist's playground. The coffee is also excellent. But my only issue was that they didn't offer any non-dairy alternatives.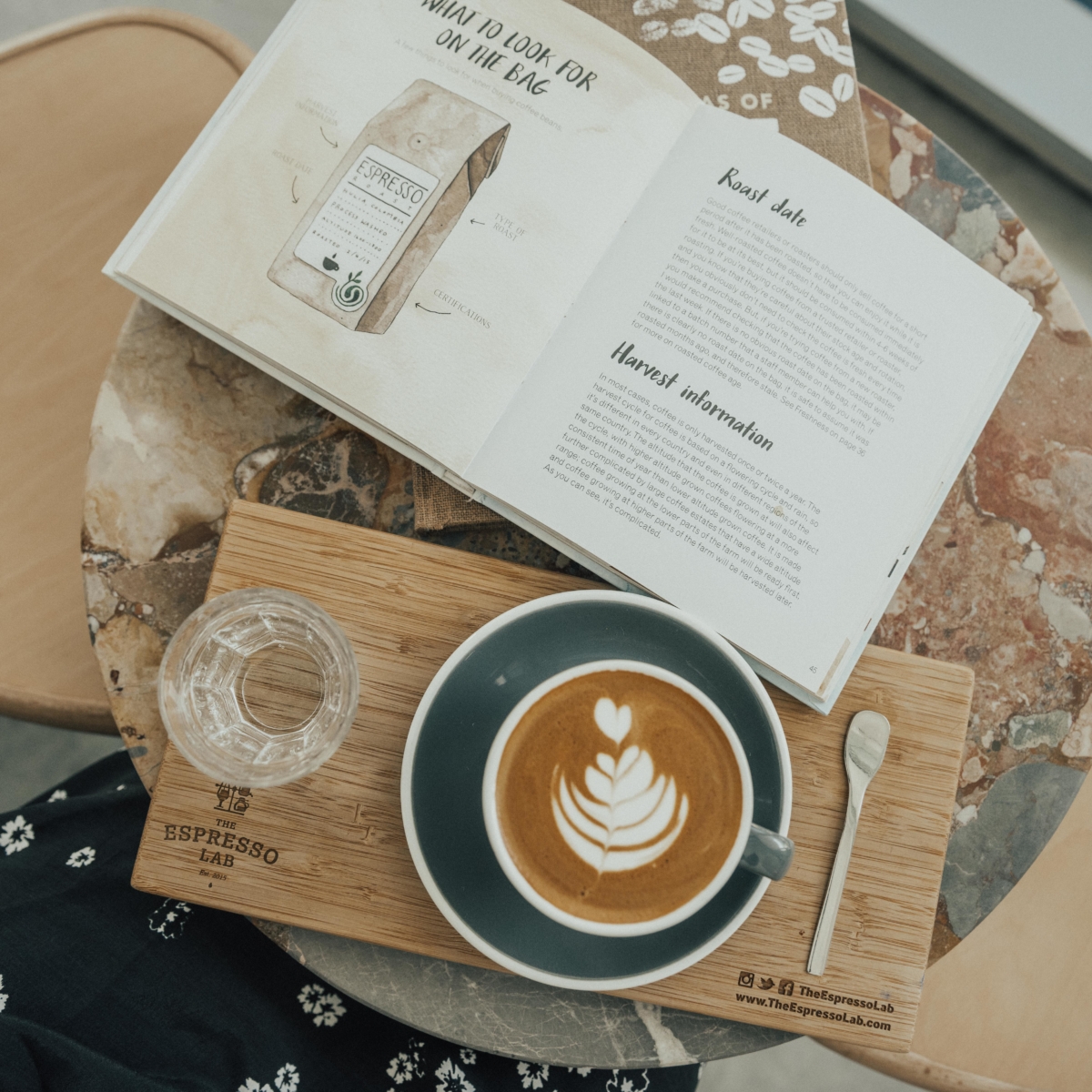 Home Bakery Kitchen
Another great spot for brunch or coffee.
Aseelah
If you're in the mood for Middle Eastern food (and why wouldn't you be, you are in the UAE afterall), then Aseelah is the way to go. It's located in the Radisson Blu Deira Creek, and is an absolute dream. Guys, I felt like I'd been transported to Morocco when I walked in, the decor is impeccable. The food is on a different playing field. All hummus will fall short after my meal here.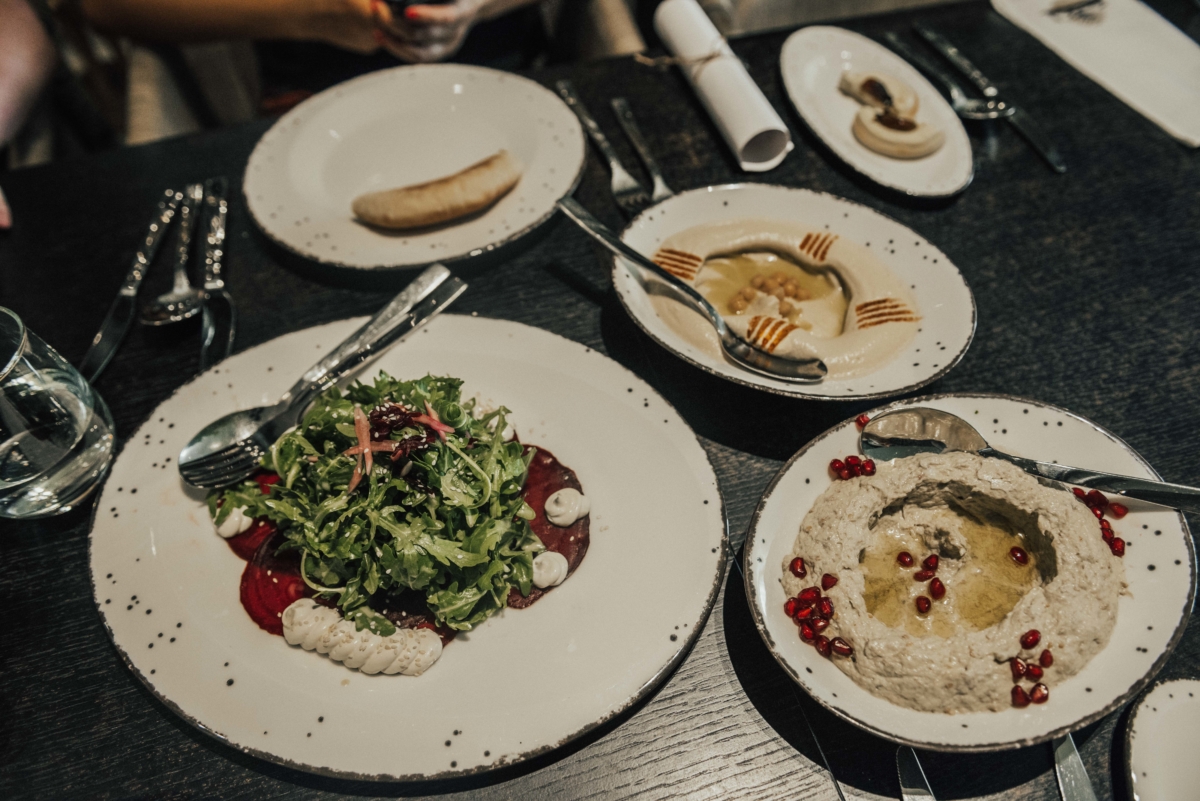 Yamanote Cafe
The cutest Japanese cafe with delicious treats. Get one of their buns. Indulgent but worth it.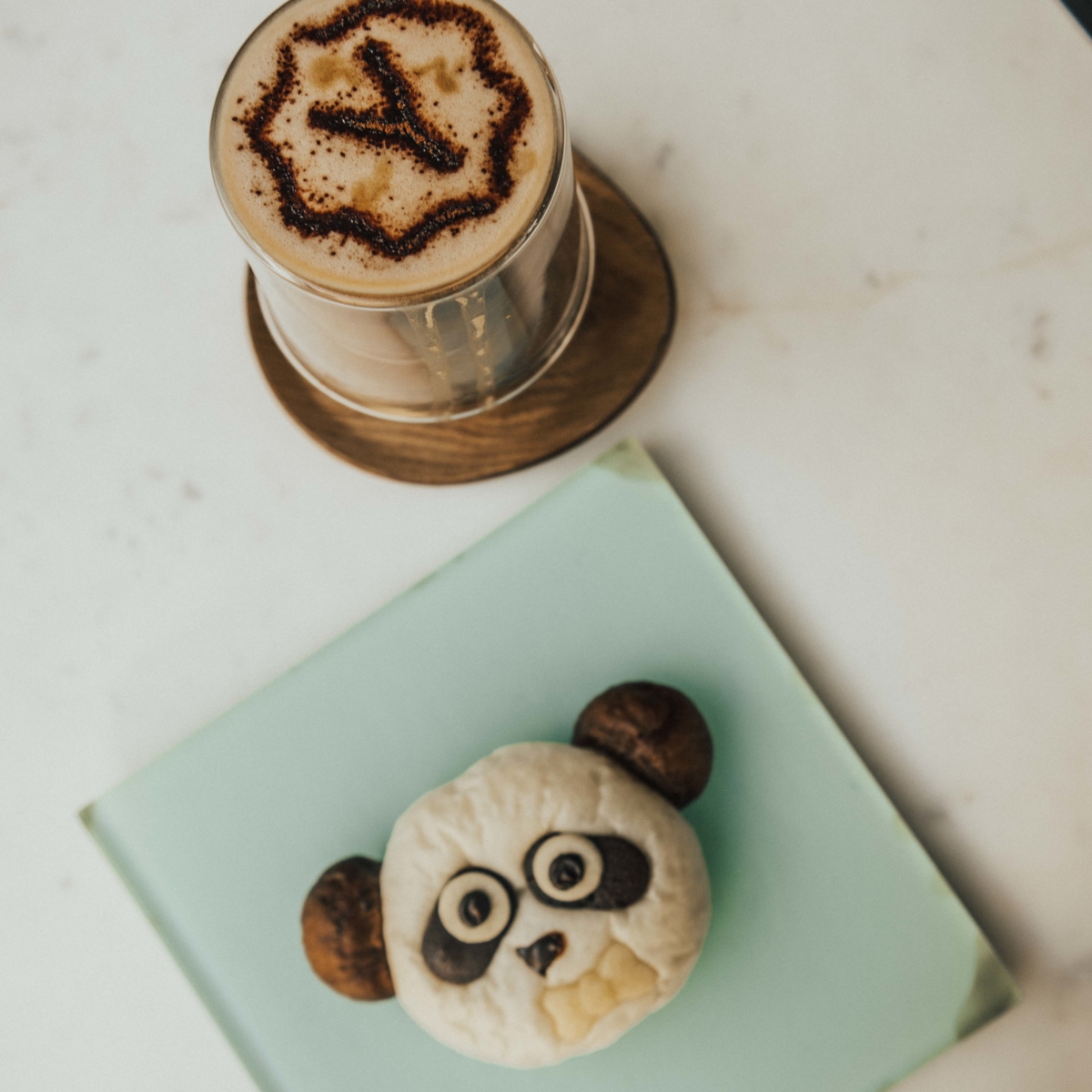 Comptoir 102
From the minute I found out I was going to Dubai, I knew I had to pay Comptoir 102 a visit. If you've been following me for a while, you'll know that one of my favourite cafes in the world is a vegan one in Paris called Wild & The Moon. They have one of the best acai bowls I've ever had. Well, Comptoir 102 is by the same owners! And it most certainly did not disappoint. The decor is boho chic – think California, and the food proves that healthy eats never have to be boring.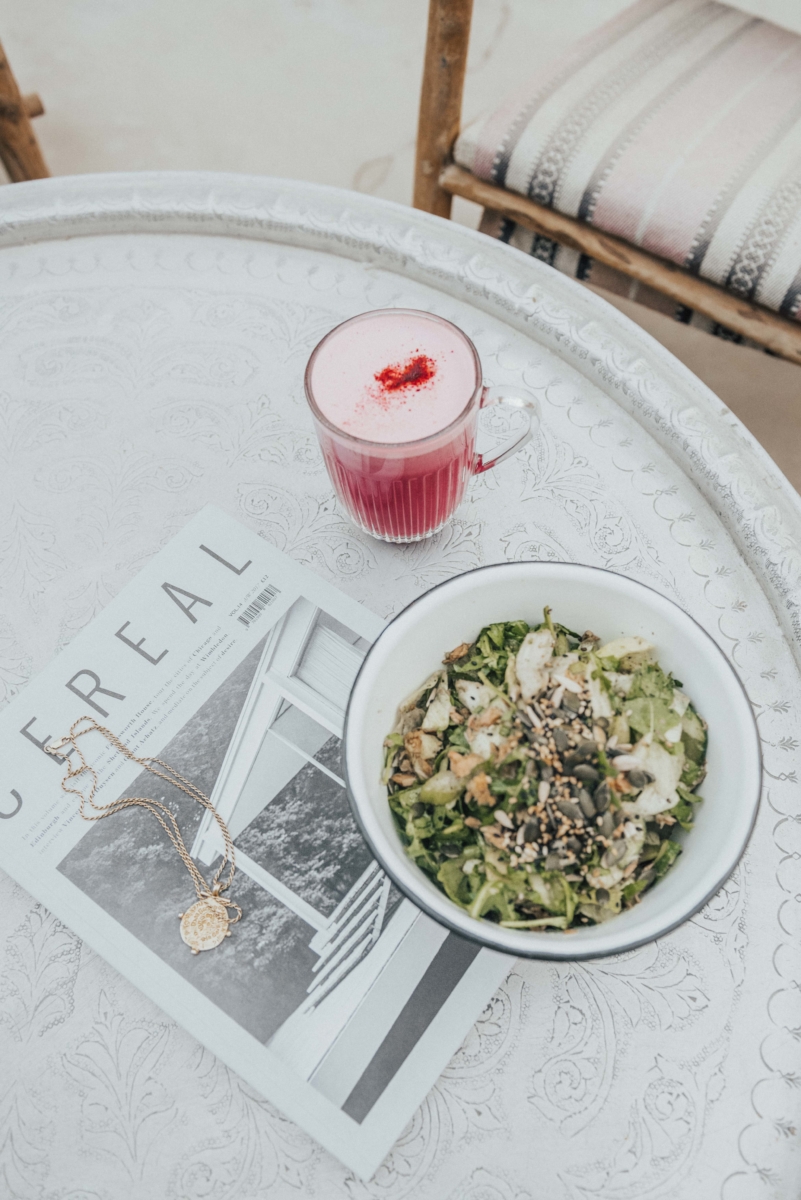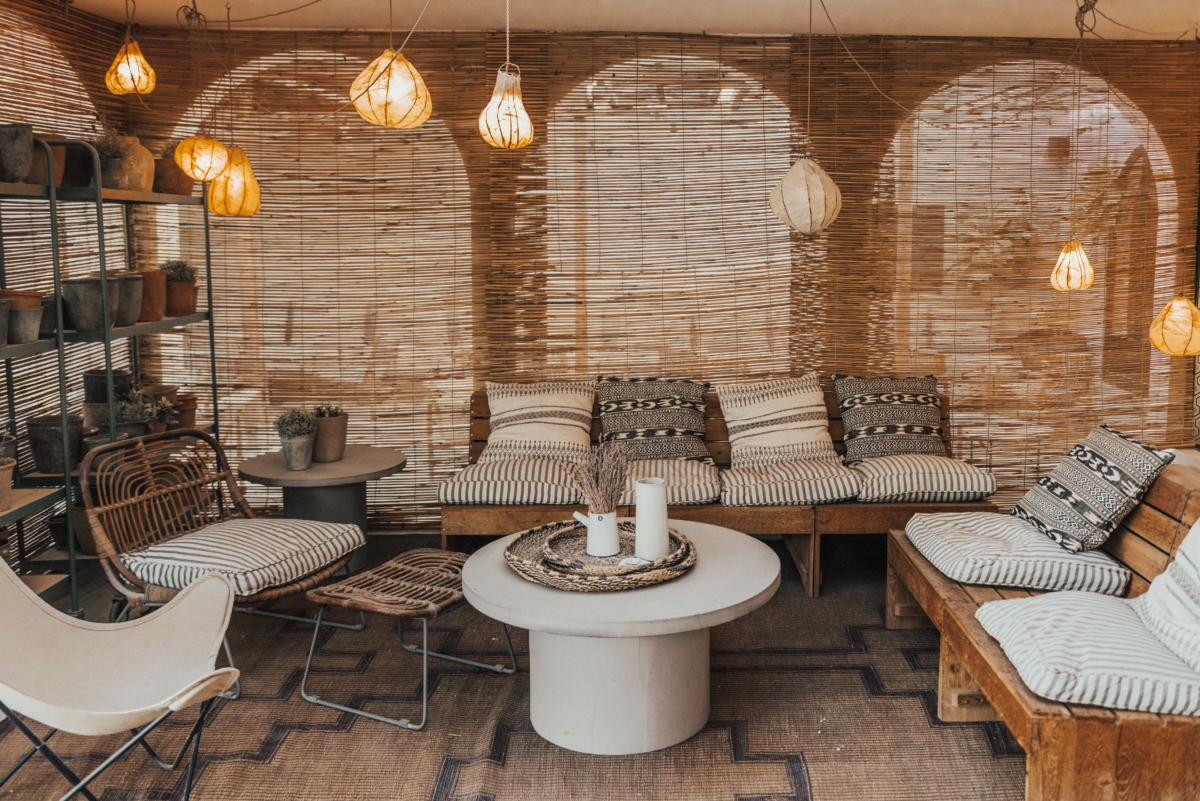 Tom & Serg
This highly acclaimed cafe is supposed to have a killer brunch. I stopped by just for a chai latte, and really enjoyed it. I also loved the minimal interior and friendly staff.
What to do
If you've been sold the myth that all Dubai has to offer is malls and restaurants, I'm here to tell you this is a lie. I did so much in Dubai that I was exhausted at the end of every single day! So if you're someone who enjoys activities, this list is for you: