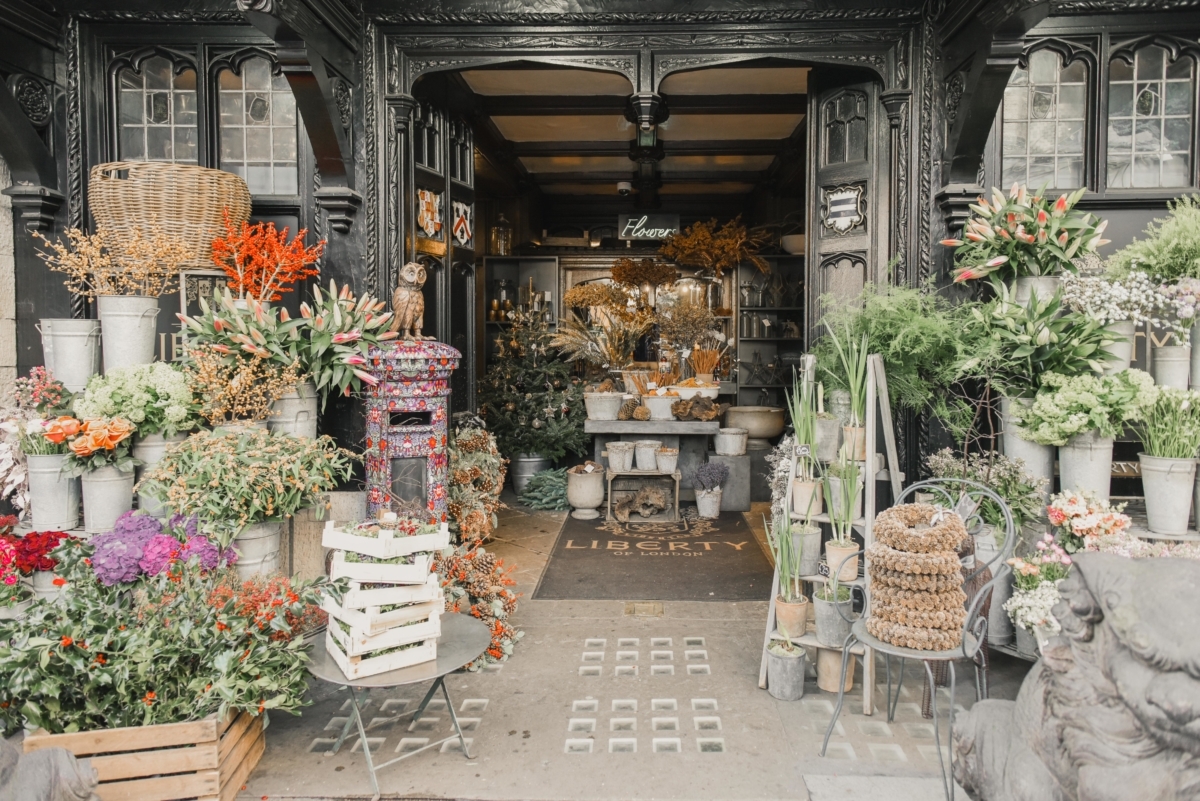 If you guys heard my podcast episode with Amy Lawrenson, the Editorial Director of Byrdie UK, you'll probably be familiar with her tip on evergreen content. Evergreen content is an article on your website which you can keep updating. It only dawned on me recently that I had this Best of London article sitting in my blog, waiting to be updated!
As you guys know, since 2017, I've been spending an increasing amount of time in London. I spend the year shuttling between London and Toronto. And given that this is the case, you can imagine that I'm constantly experiencing new things that London has to offer.
I will admit, when it comes to food, I can be a creature of habit, veering more towards my favourite superfood cafes, but on occasion, I manage to make it to some (okay a lot of) new places. So, without further ado, here is my London bible.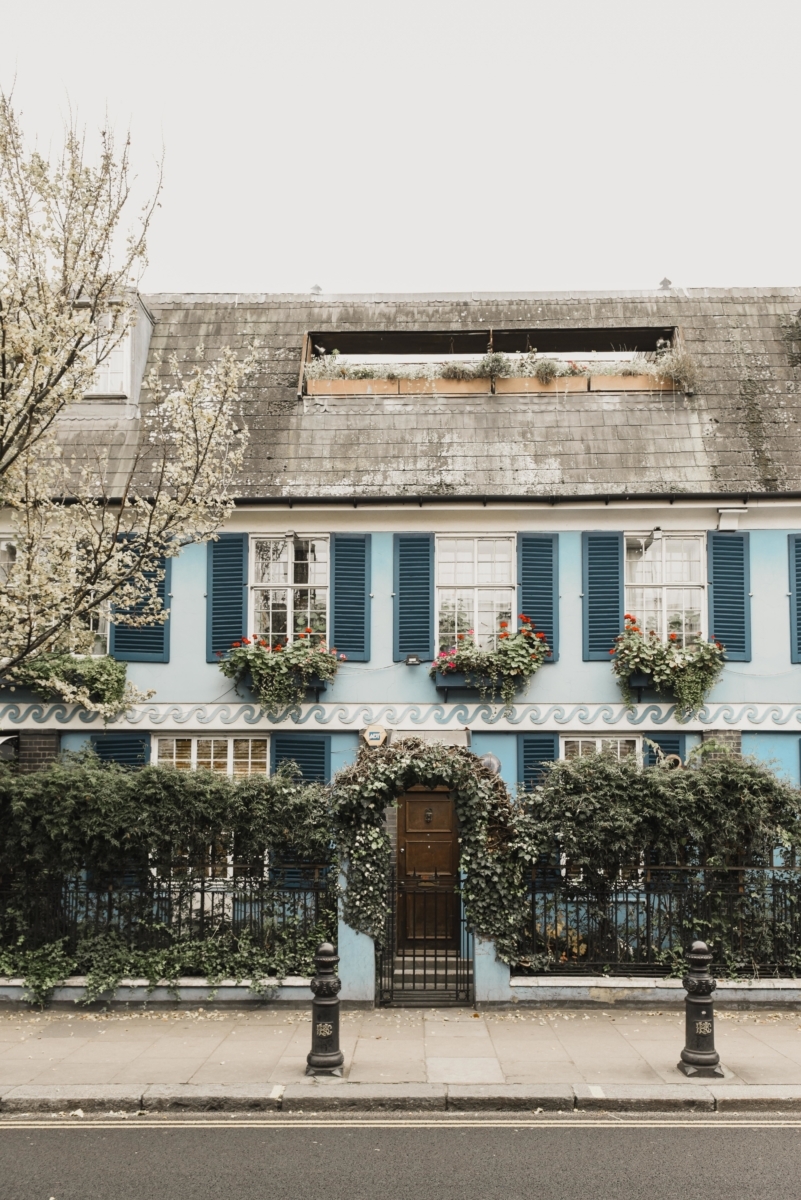 Read on, and let me know your favourite London spots in the comments!
The Hotel
St. Martin's Lane is located in the heart of Covent Garden, and should be a natural choice for anyone with an appreciation for design, centrality, and luxury. My experience at St. Martin's Lane was extraordinary. Every aspect of the hotel is impeccable, from the room to the service to the food. I was completely blown away.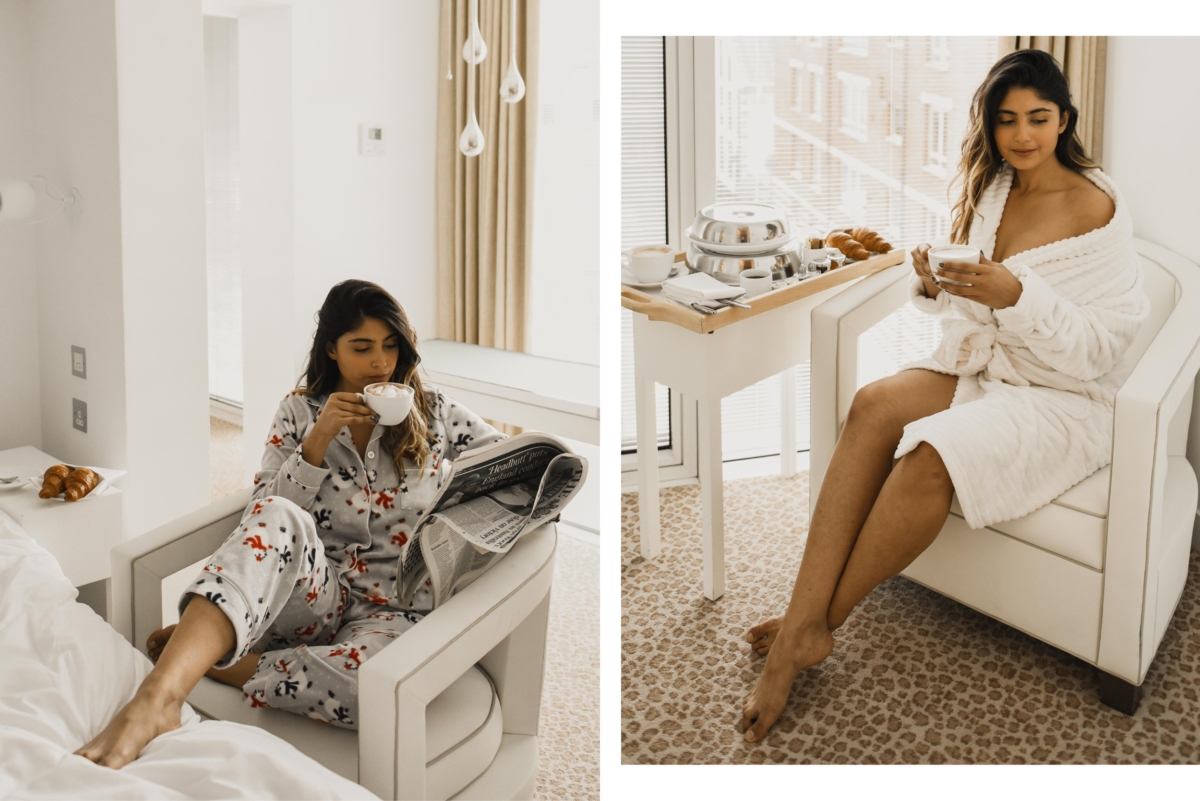 The location of St. Martin's Lane is particularly noteworthy. Covent Garden is one of my favourite areas in London, and during the holidays, it's a festive dreamland! I loved how close the hotel is to all the holiday action. Also, I am unnaturally obsessed with Shake Shack, and their Covent Garden location is only a 3 minute walk away from St. Martin's Lane – and if that isn't reason enough to book your stay there, I don't know what is.
In terms of food, I thought that the breakfast was a stand-out. Their menu is a lot more extensive than most hotels, including everything from salmon avocado toast to cloud-like pancakes. As you can tell from the pictures, I may have gone slightly overboard with how much I ordered.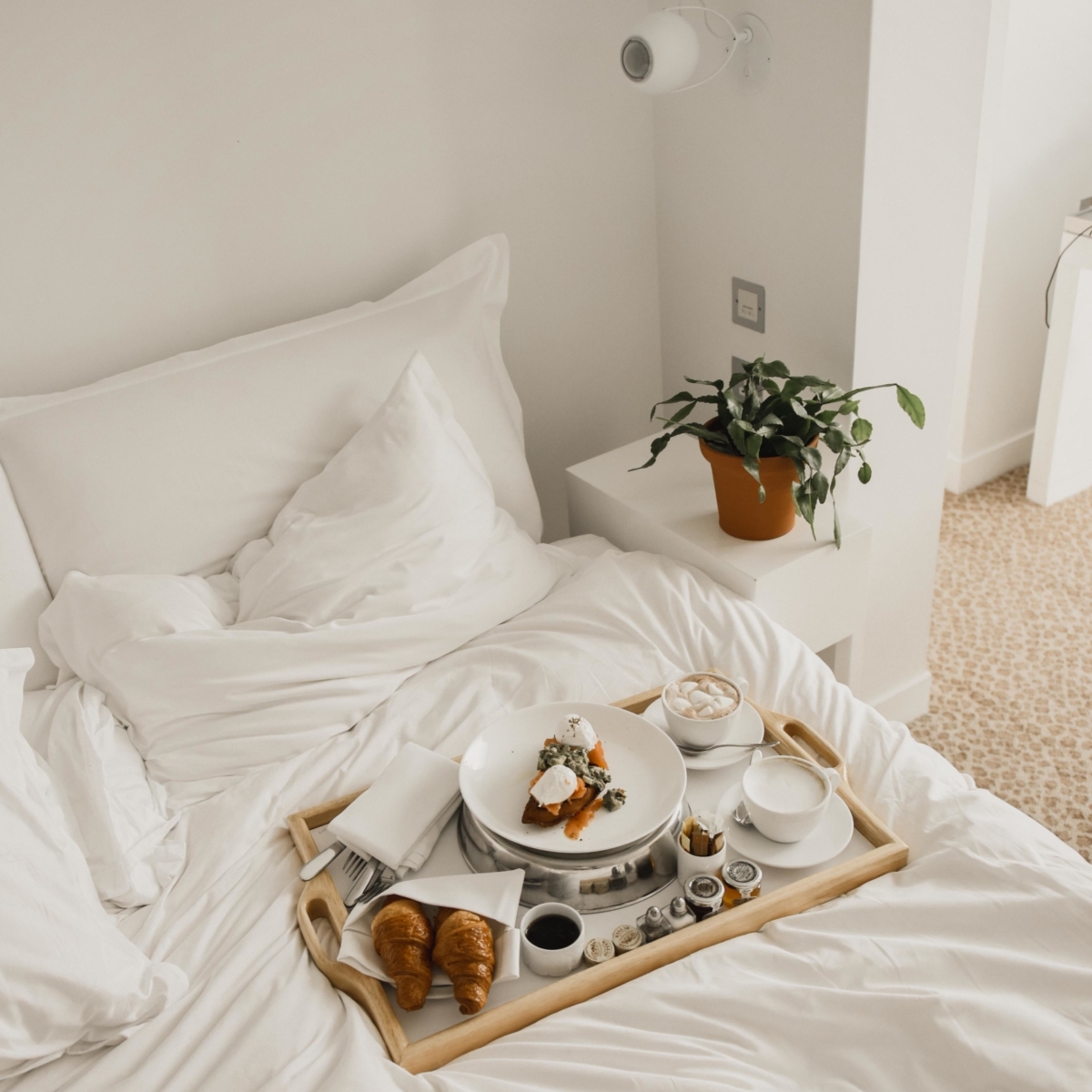 Whether you're in town to visit or looking for an indulgent staycation, I cannot recommend this hotel enough.
The Food and Caffeine
I can go on and on about the restaurant scene in London. It is endless. Each area in London has its own personality, and its own set of must-visit restaurants. I lived in Chelsea, but my favourite neighbourhoods for food are Notting Hill and Shoreditch. While I may do a more in-depth guide on food alone, in this guide I am focusing on more affordable eats. Brace yourself, this list is long.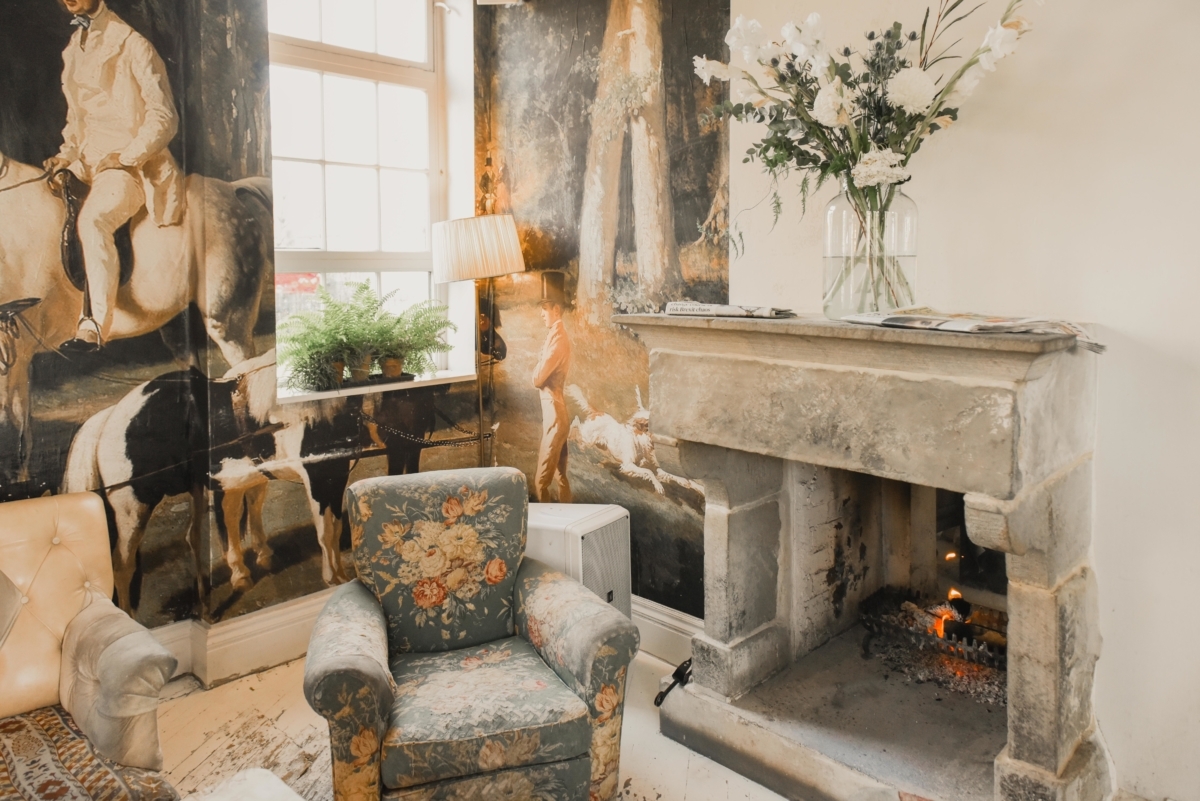 La Goccia
Tucked behind Petersham Nurseries in Covent Garden, you'll find La Goccia, a restaurant that offers the same kind of charm as the English countryside. Created by the owner's of Petersham Nurseries, the restaurant has a killer breakfast which will not disappoint.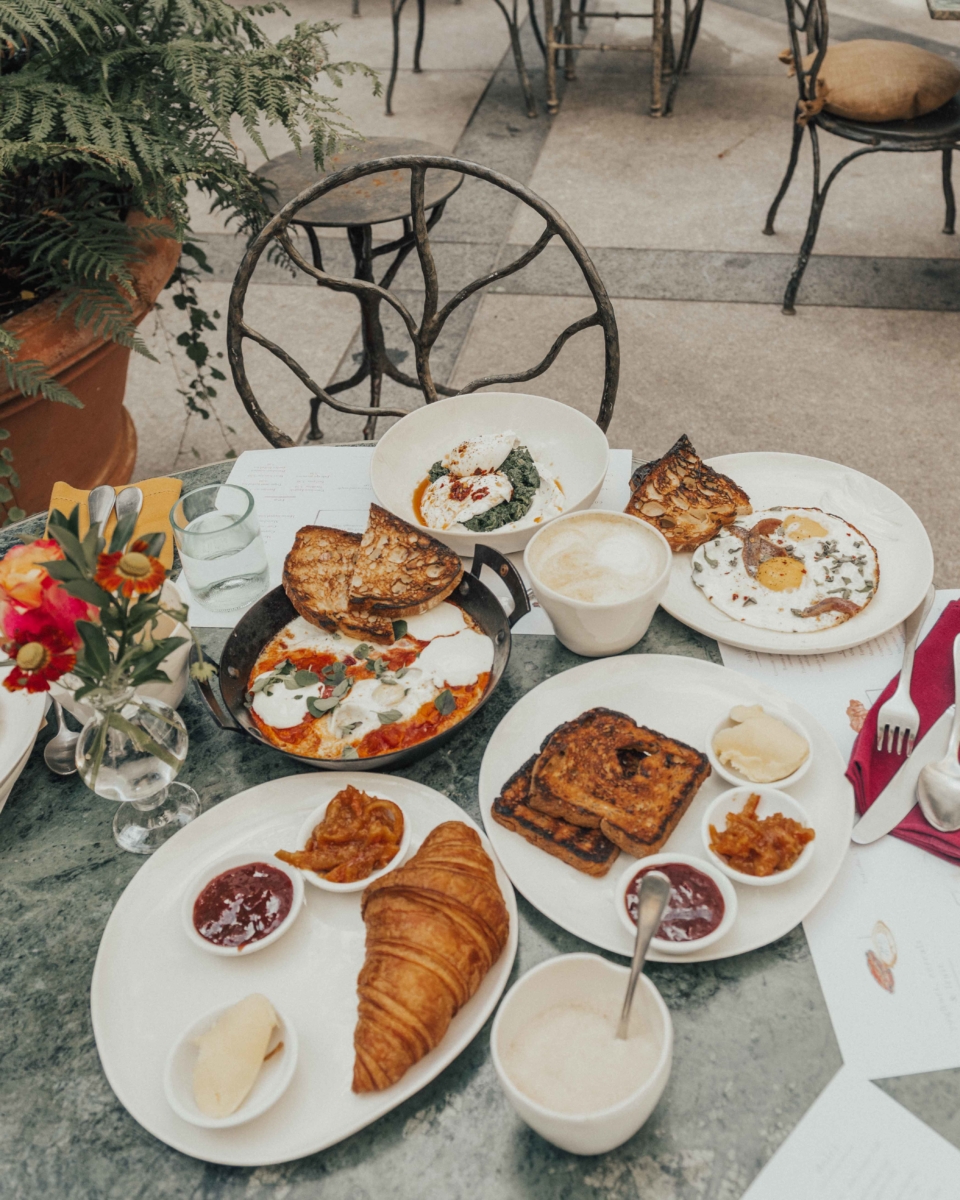 Saint Aymes Cafe
If you're looking for an Instagrammable cafe, then drop everything and head to Saint Aymes. The facade itself speaks a thousand words, but the menu itself is also pretty over the top. Think 24 carat gold lattes.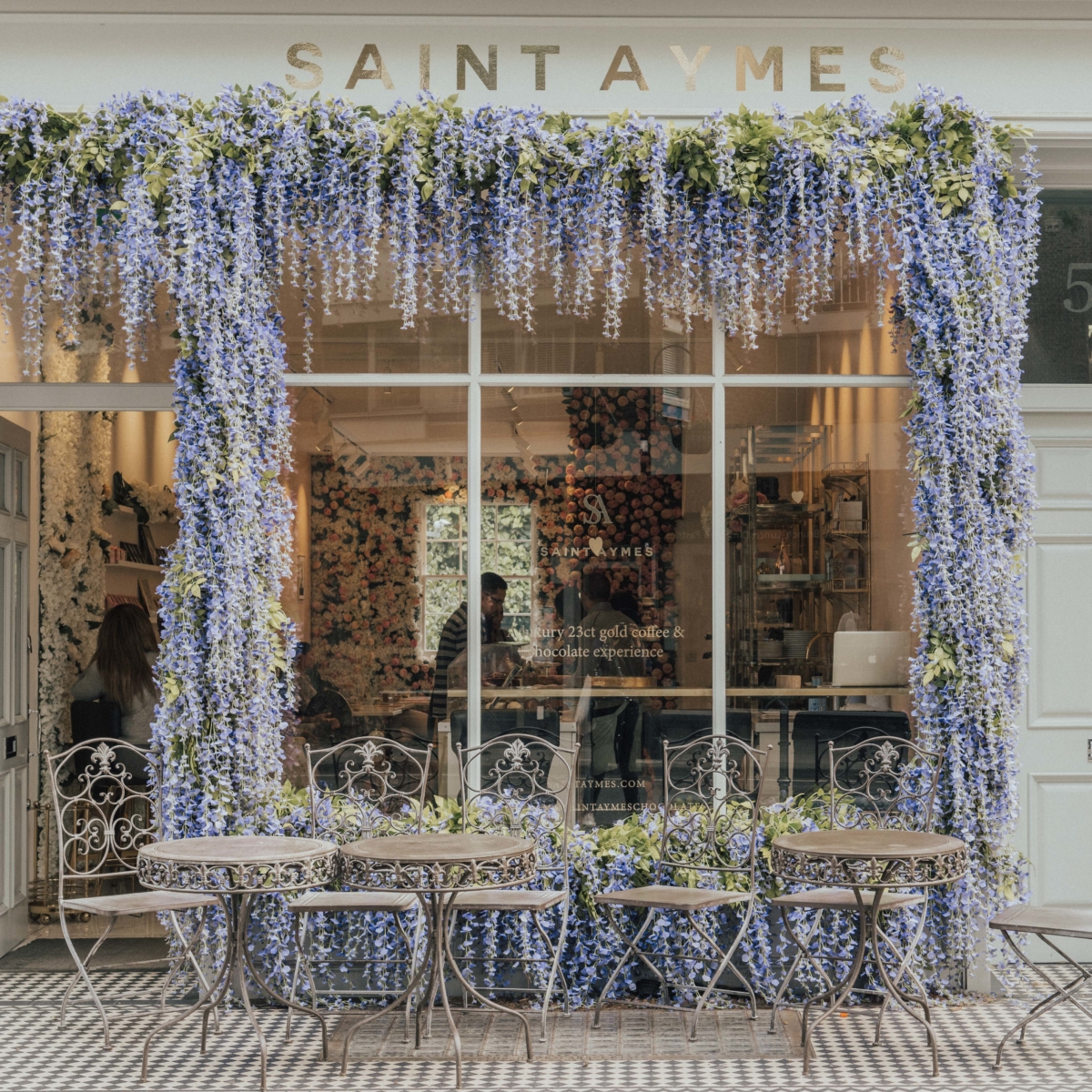 Shake Shack
So I had to include Shake Shack in this list, because although it isn't unique to London, it is one of my favourite places. Granted, I only go as a rare treat, but let's be honest, there's nothing like a good Shake Shack meal.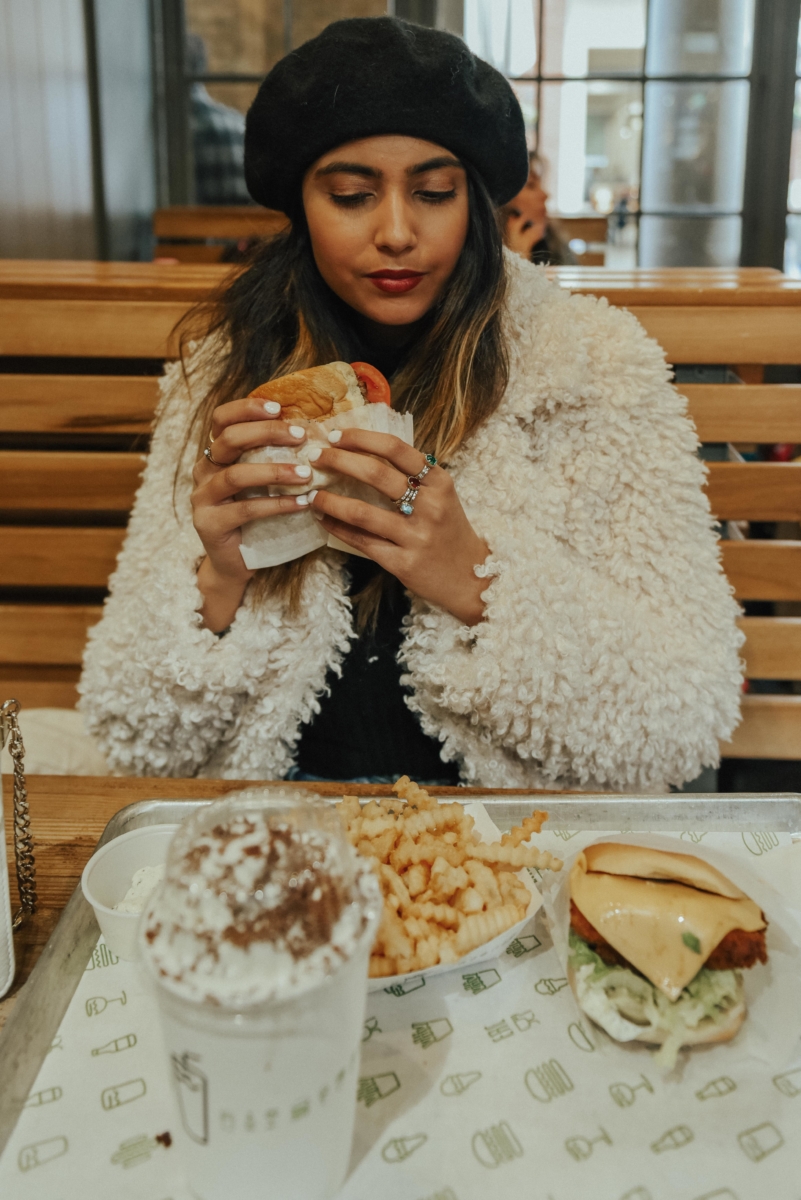 Glow Bar
The next place on my list is a place that will easily offset any damage you do at Shake Shack. Glow Bar is London's newest superfood cafe. With drinks that are every bit as healthy and delicious as they are beautiful, it became one of my favourite places in the city. Glow Bar makes superfood drinks, food, and treats, and the space is stunning. A must-visit for sure.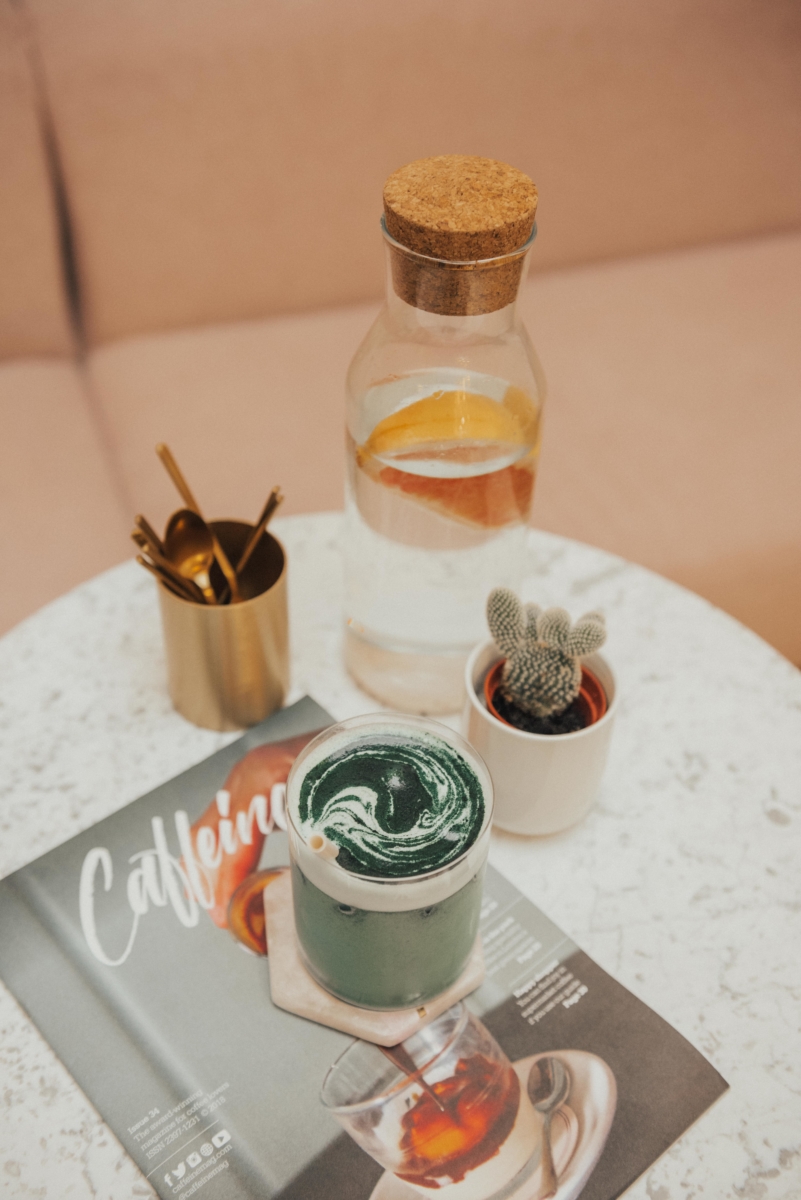 Monocle Cafe
You've likely seen the facade on your Instagram feed. The coffee won't disappoint.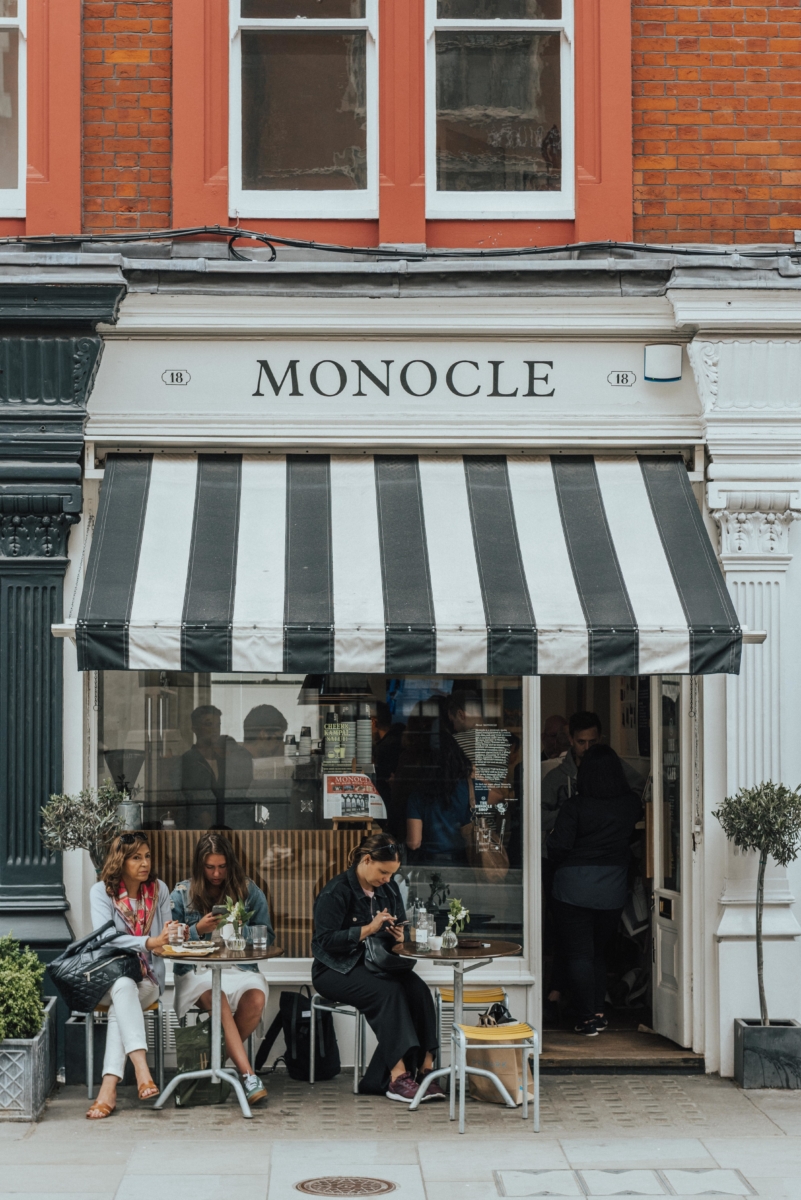 Detox Kitchen
If you're looking for a healthy lunch on the go, I highly recommend Detox Kitchen. They have several locations around the city and always have plenty of options.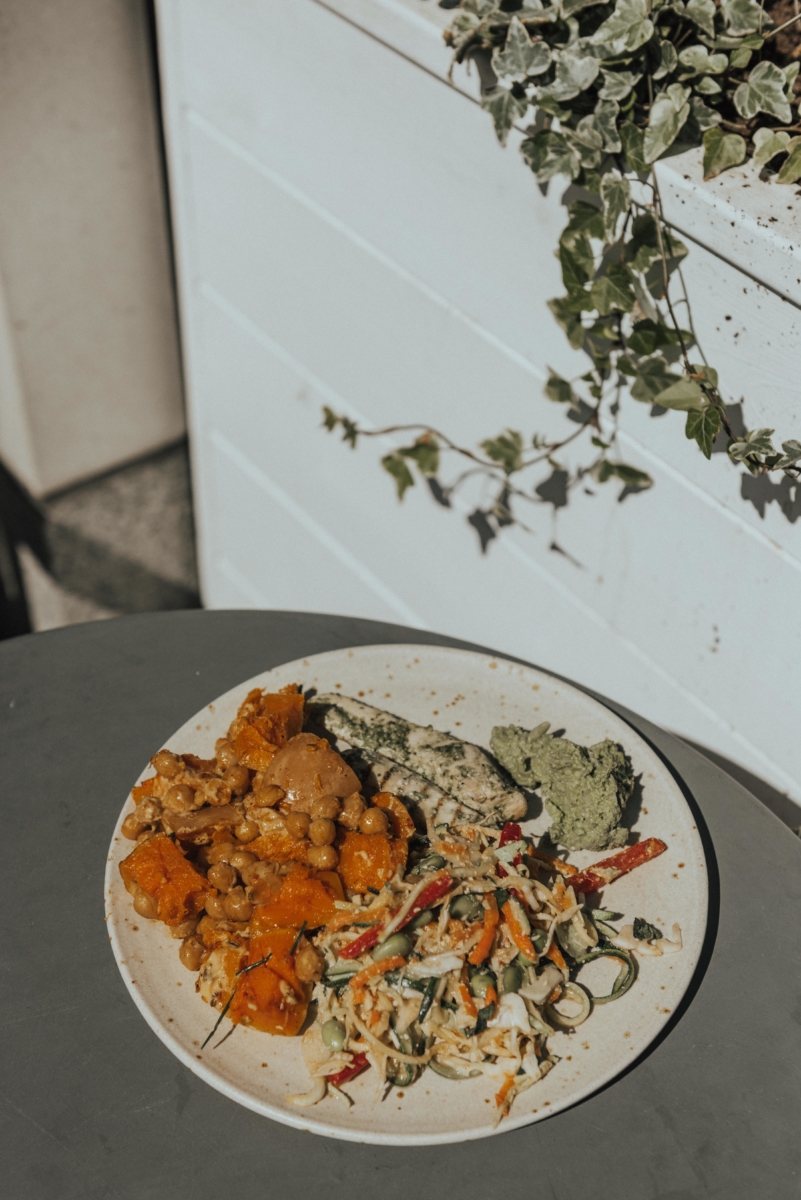 Elan Cafe
One of the mainstays in London's Instagram scene – I mean just look at the place! I wanted to try it and see what the fuss was about, and was so pleased with my experience. The menu offered plenty of options for those who have dietary restrictions without compromising on taste. It also had plenty of baked goods which all looked delicious!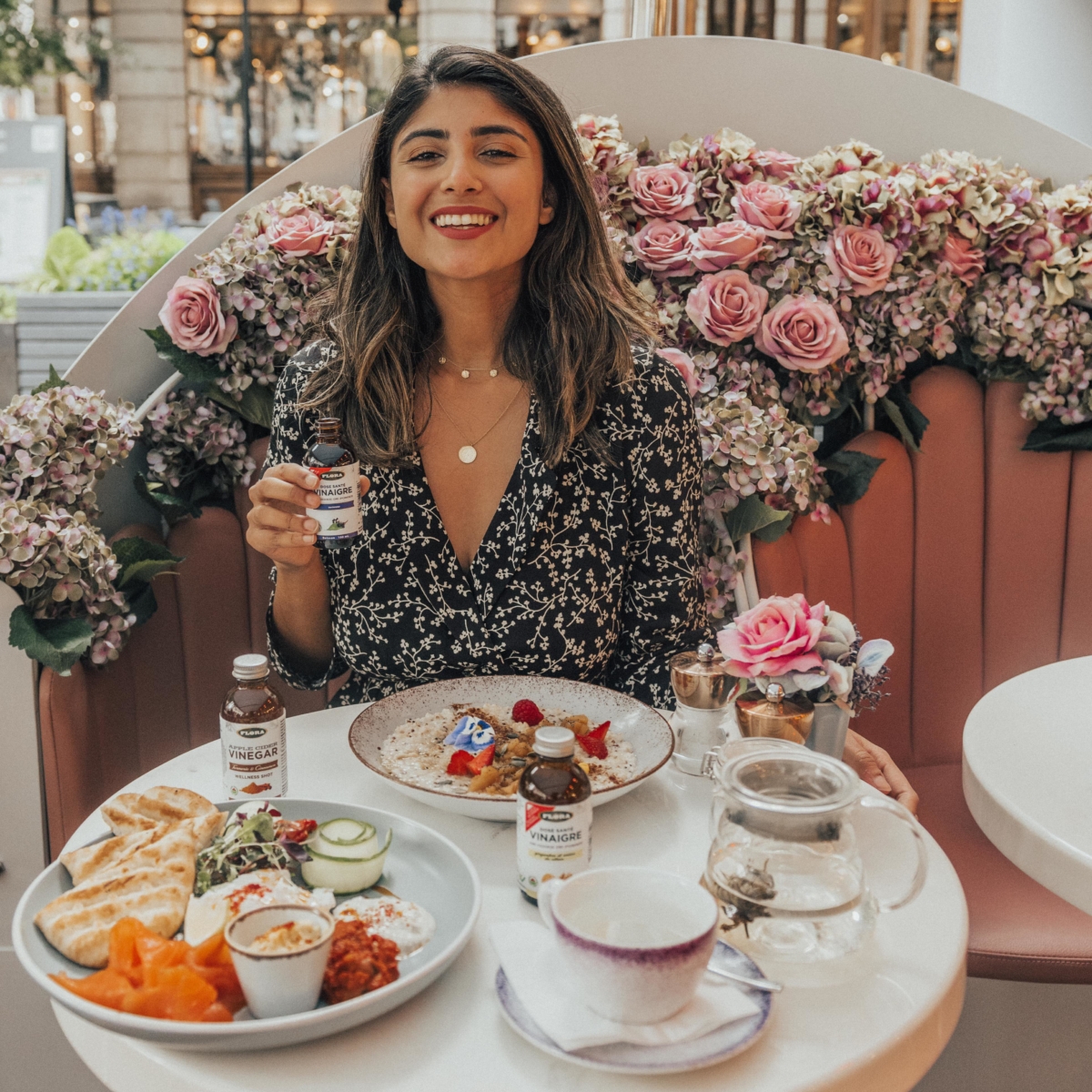 Andina
This Peruvian-fusion restaurant is one of my absolute favourites. I've eaten at both their Shoreditch and Notting Hill location, and was blown away both times.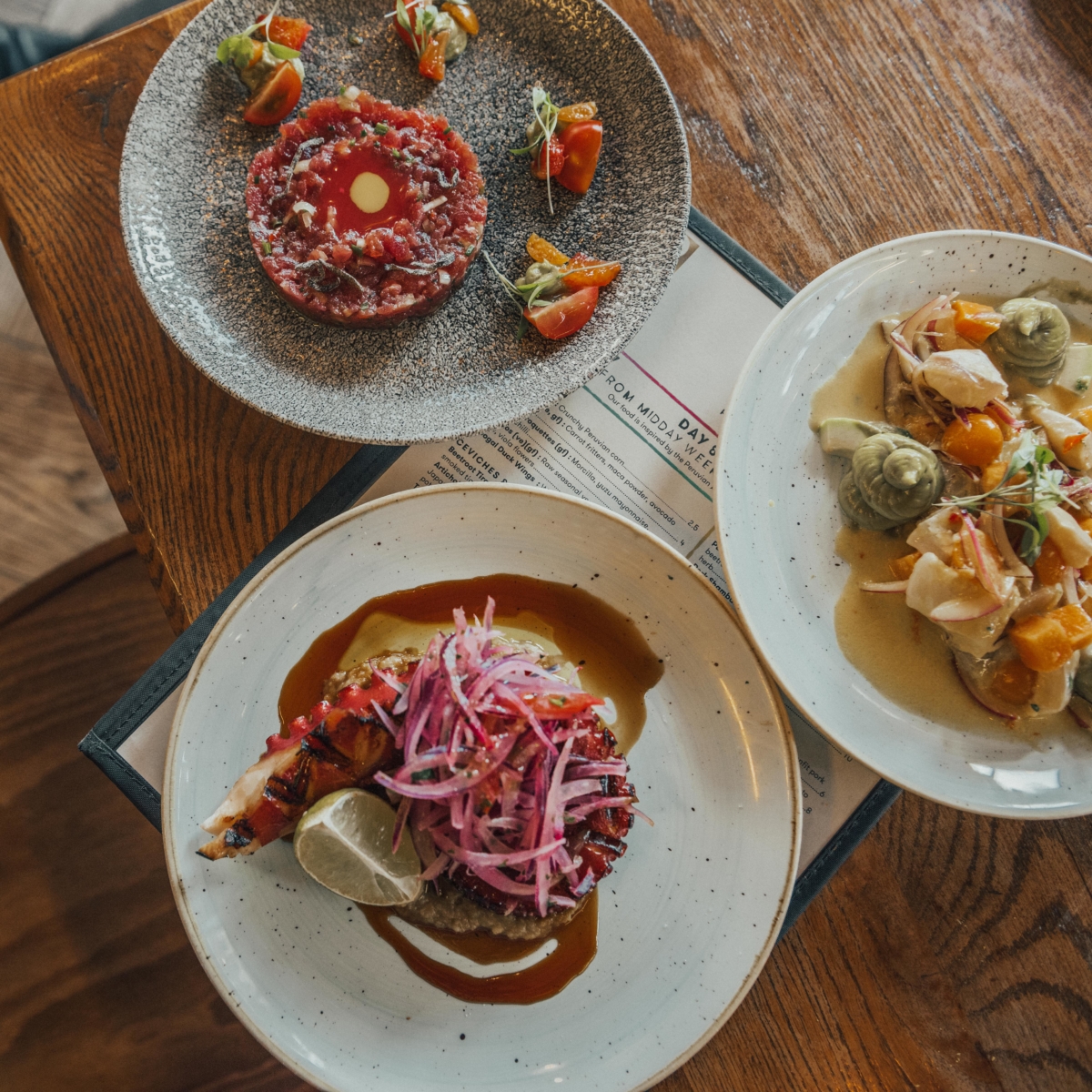 Ting at the Shangri-La
Leaving London without a high tea experience is a crime. And Ting offers the ultimate high tea experience.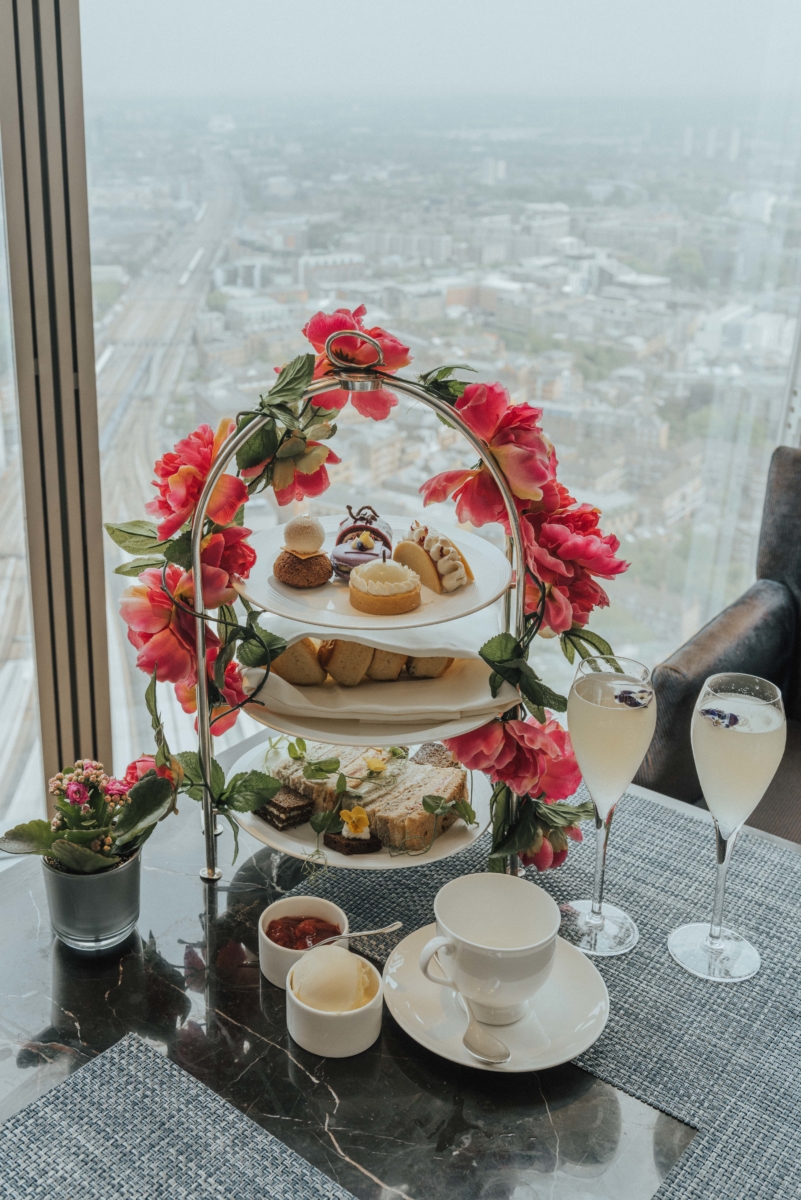 The Providores
Without a doubt, one of my favourite restaurants in London. Try their Turkish Eggs.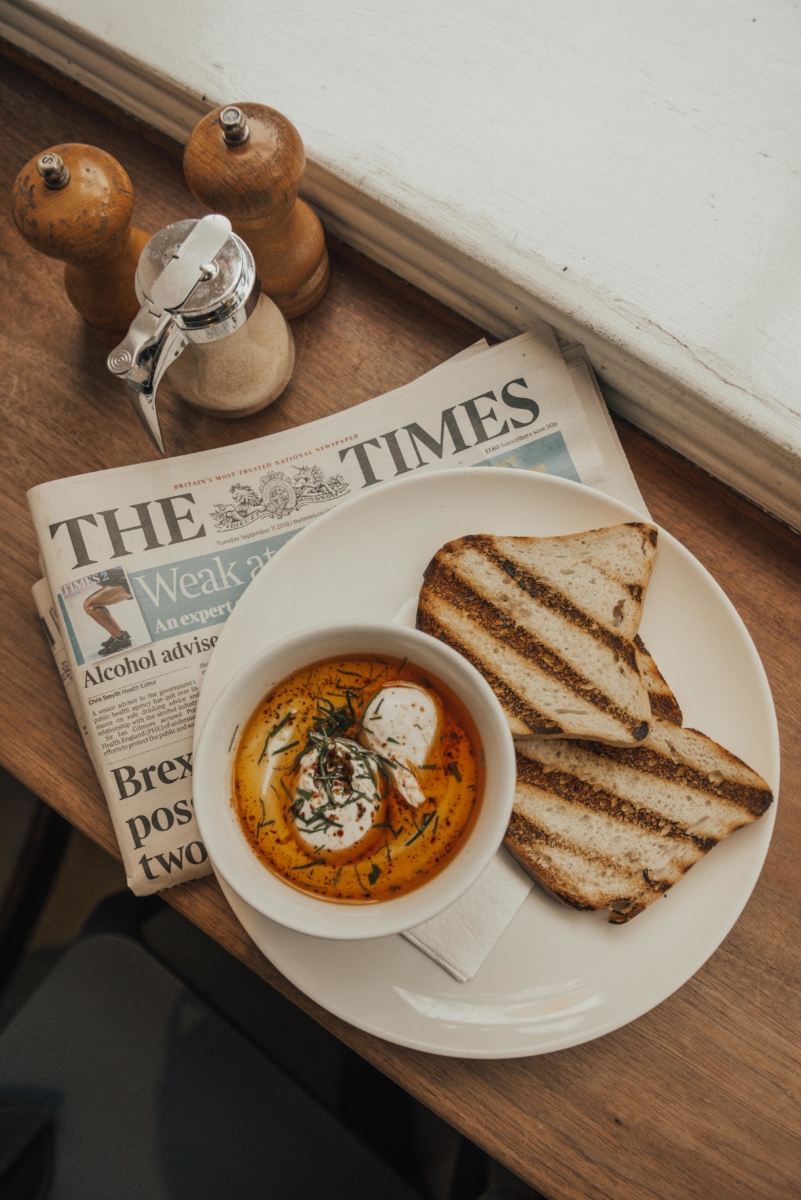 Shoreditch Grind
If you can go to one cafe while visiting London, let it be this one. Everything from the food to the coffee to the staff is perfect. Oh, and get their cappuccino.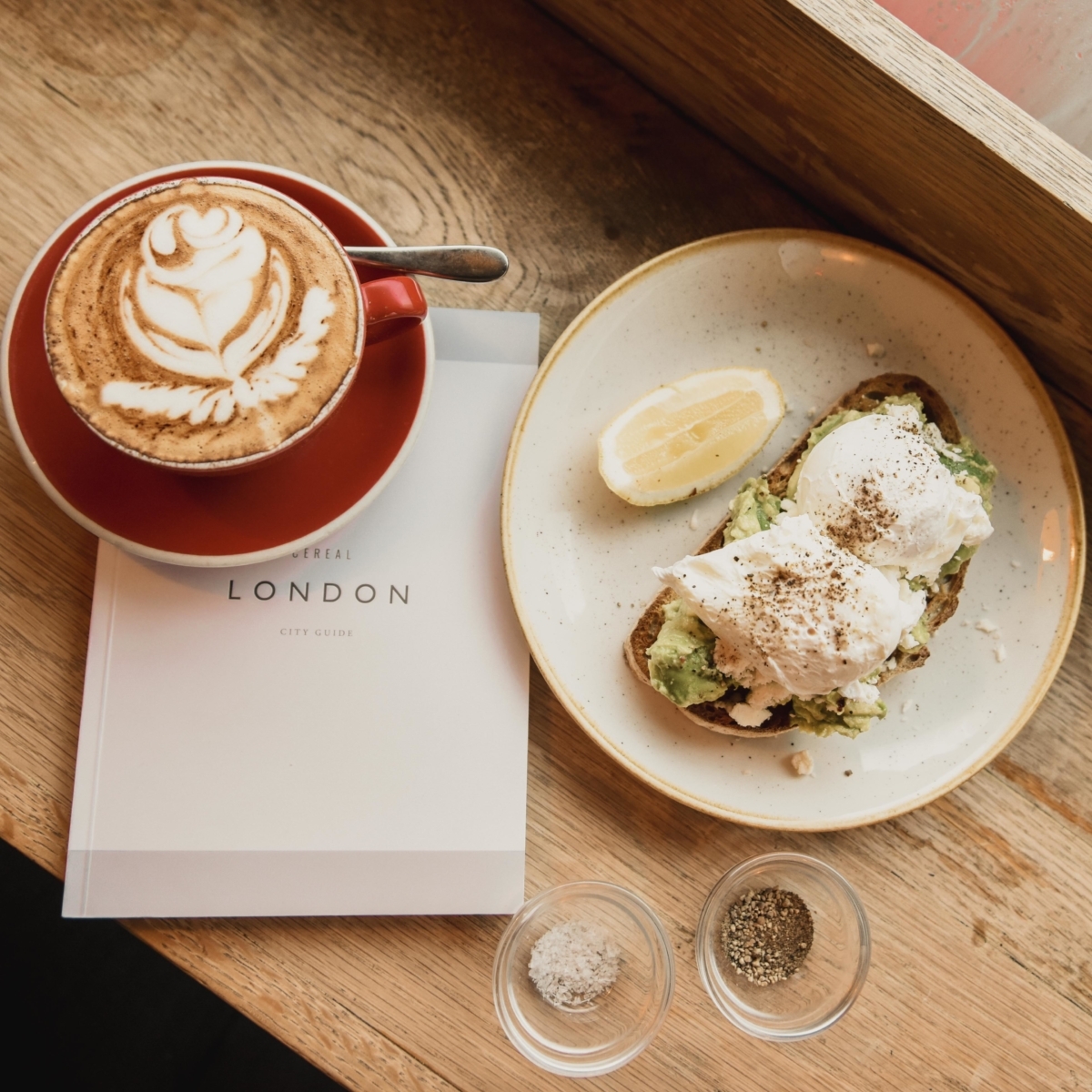 Aida
It's hard to search for London cafes without stumbling upon a picture of Aida. It's a concept store/cafe located in Shoreditch. The rose latte is their claim to fame, but I I actually preferred the chocolate orange hot cocoa.
Friends of Ours
Another Shoreditch brunch gem. Everything is absolutely delicious.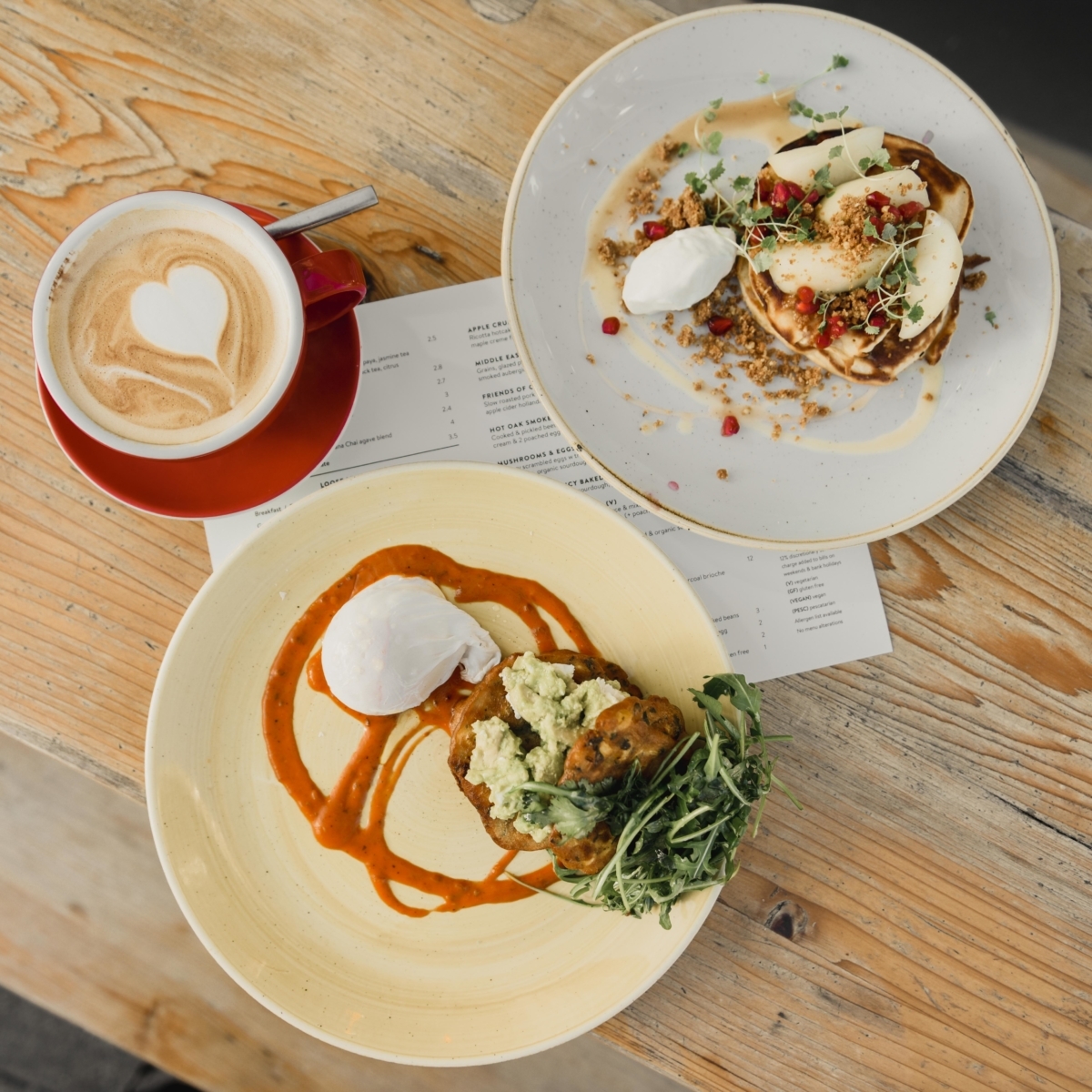 Attendant
I heard so many people rave about this place that I knew I had to go. I made my way over to Shoreditch on a cold afternoon. After taking my first bite, I knew the trek was worth it. Two words: bomb AF.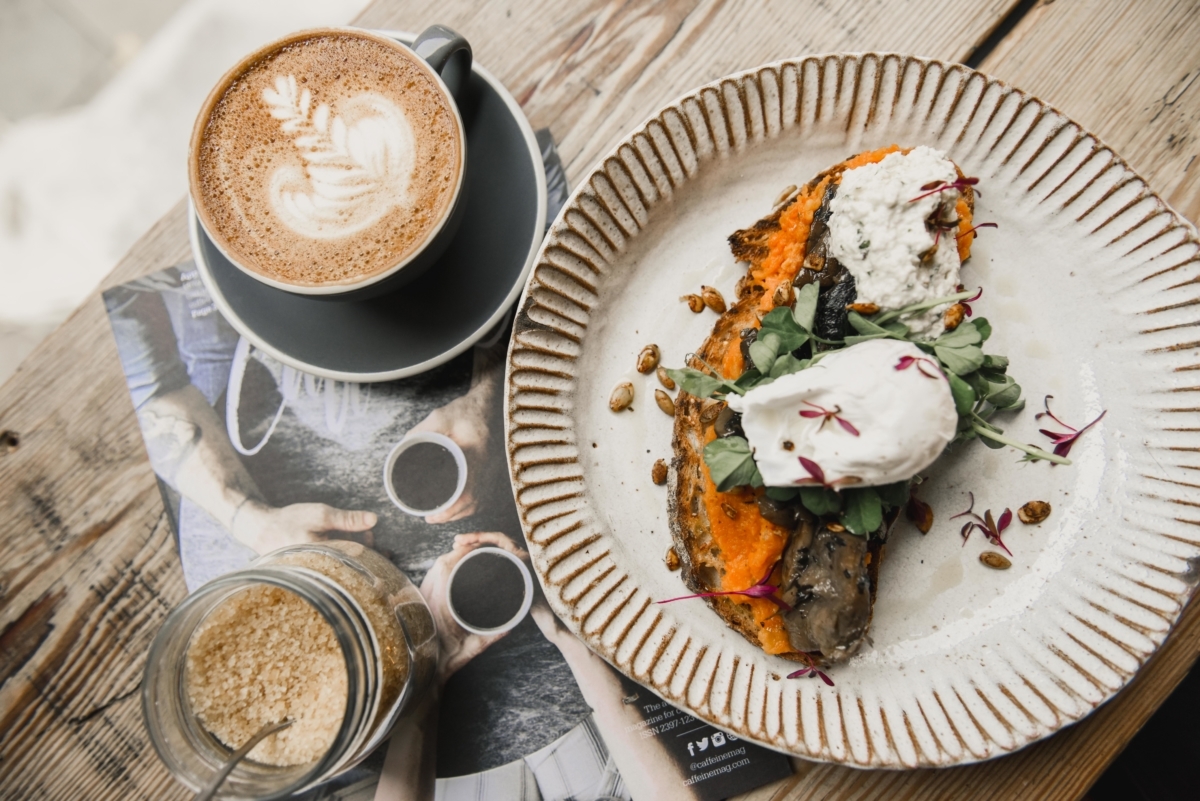 Chicama
A seafood restaurant located in the heart of Chelsea. Guys, the food here is really, REALLY good. I went for brunch, but I've heard great reviews about their lunch and dinner too. And the service? Seriously good.
Eggbreak
This Notting Hill gem is my second favourite cafe in London. Their avo toast was amongst the best I've had in the world. The coffee was seriously good. And I mean, just look how cute the space is!
Farmacy
If you're in the mood for bougie vegan food, head over to Farmacy. While most vegan restaurants have a hippie, granola feel to them, Farmacy is a proper restaurant. Get the chickpea omette.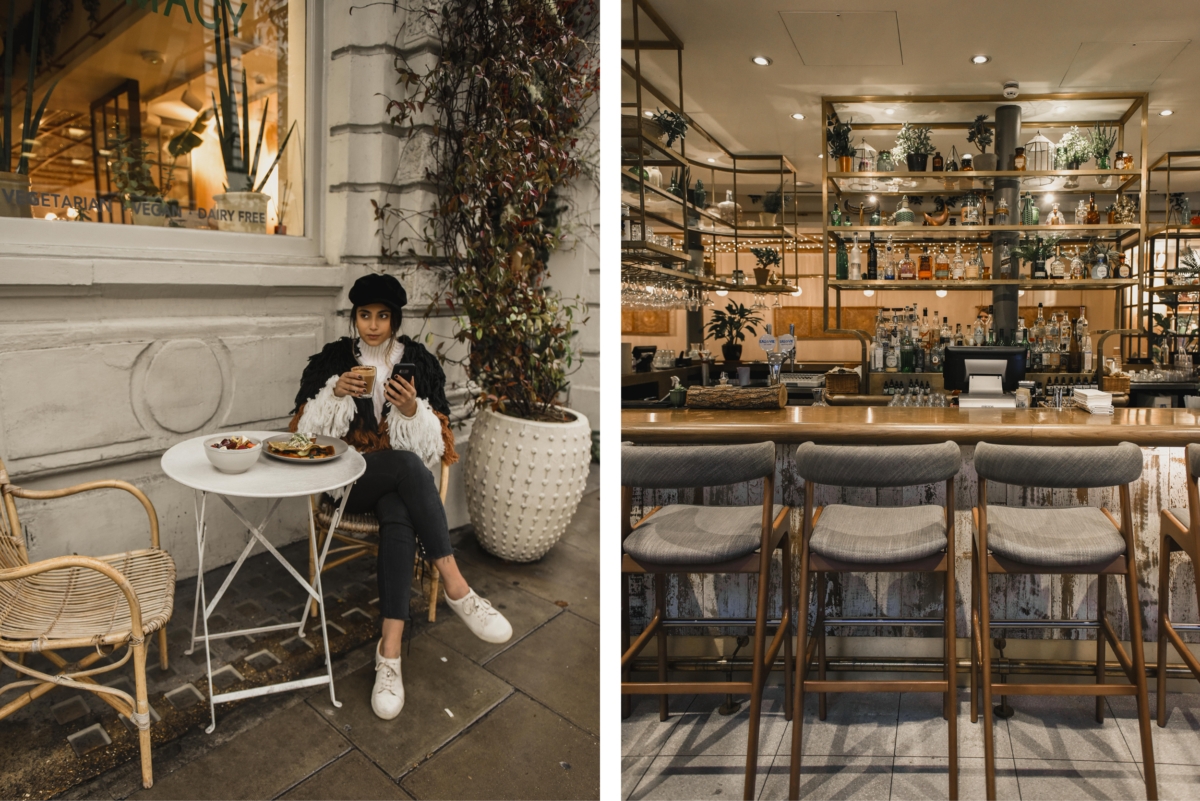 Granger & Co.
A trip to Notting Hill isn't complete without a meal (or snack) at Granger & Co. It never disappoints! They serve brunch until 12pm, so make sure you get there on time!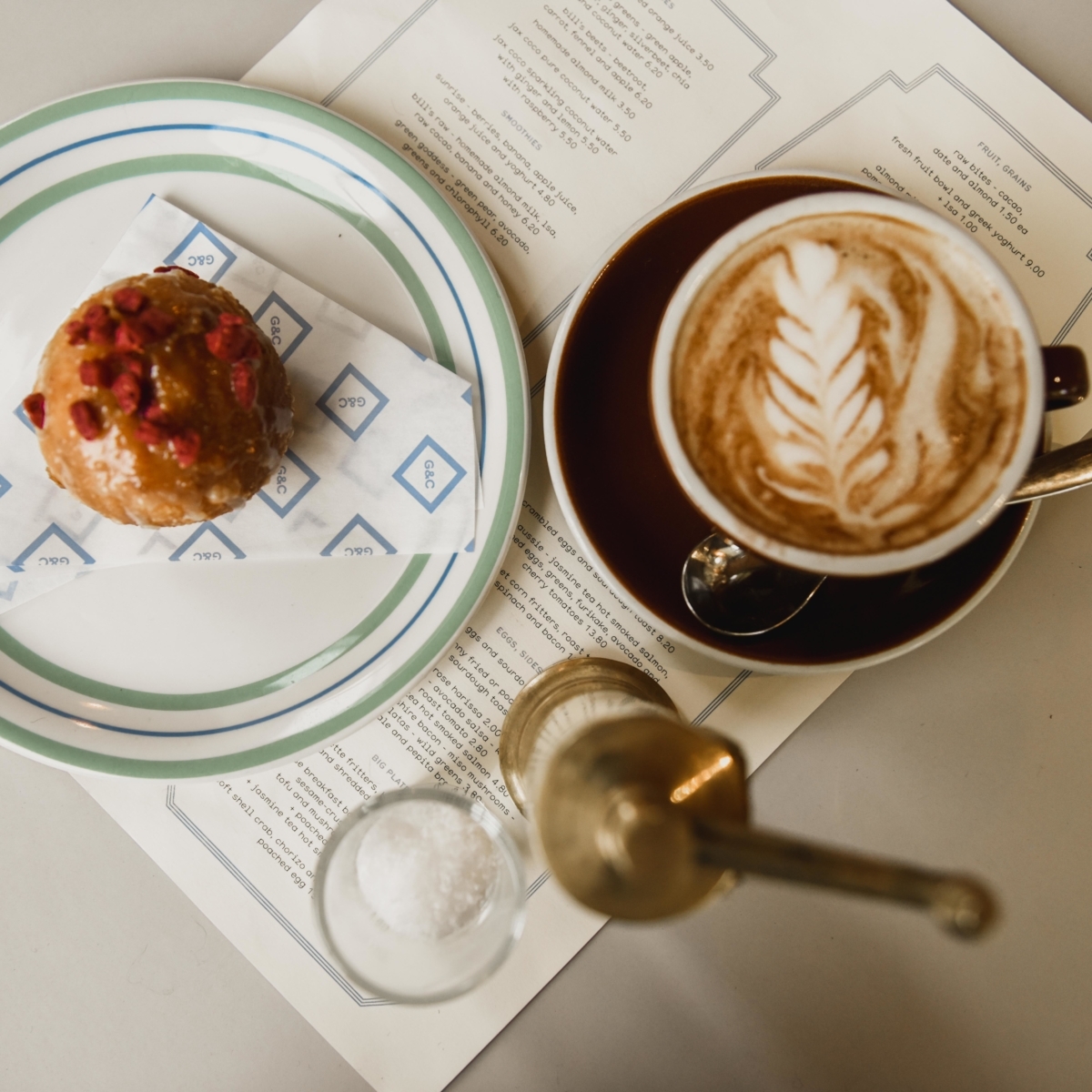 Farm Girl
If I'm to be completely honest, I like Farm Girl for its famous rose latte and beautiful space over the food. Not to say that the food is bad, it's just not mind-blowing. I'd stop here to try the latte before continuing on to another place.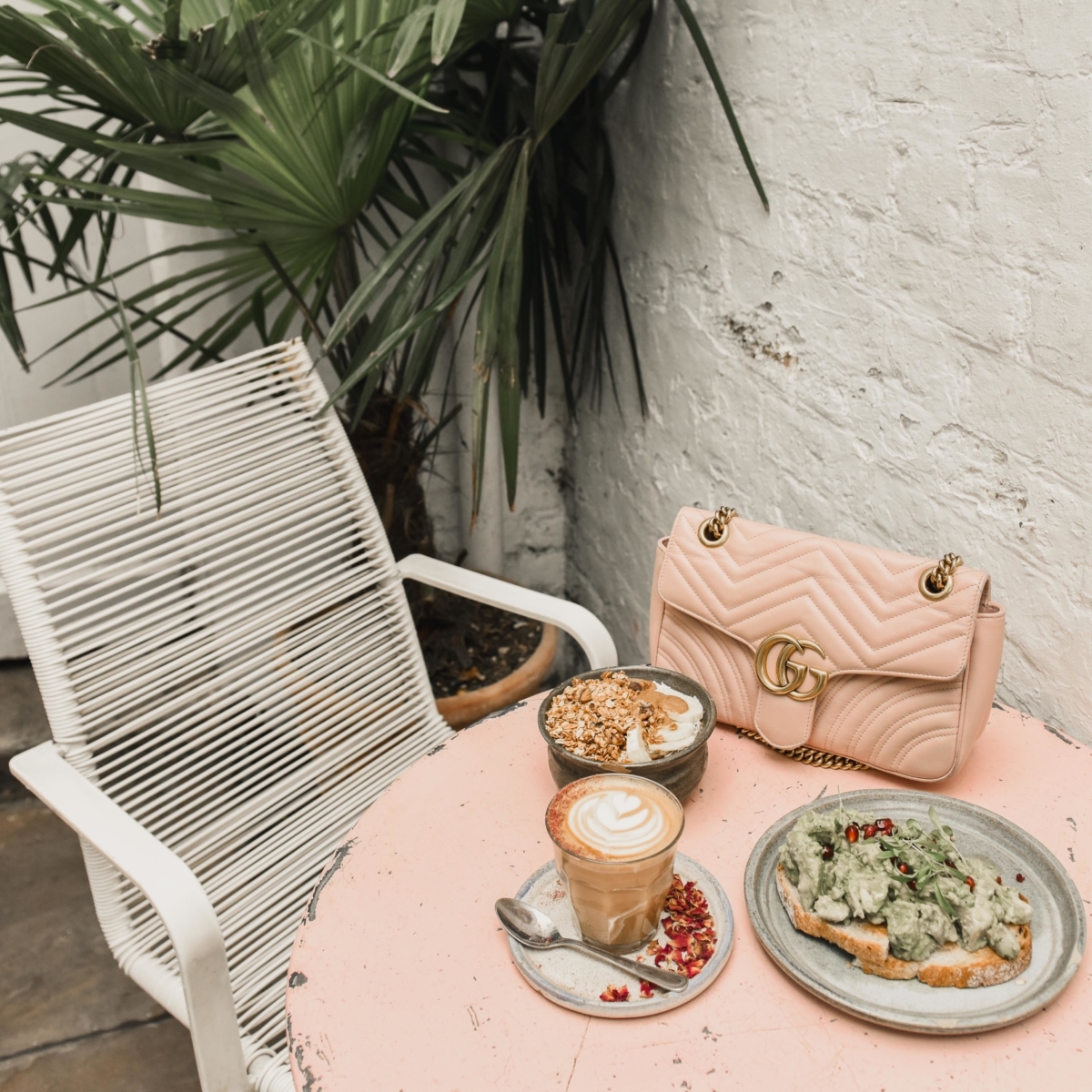 Brown & Rosie
While I personally prefer the cafe scene in Shoreditch and Notting Hill to South Ken, this little cafe is a must-visit. It's located right outside South Ken station, and has a really killer brunch spread. The only downside is that the service is just okay.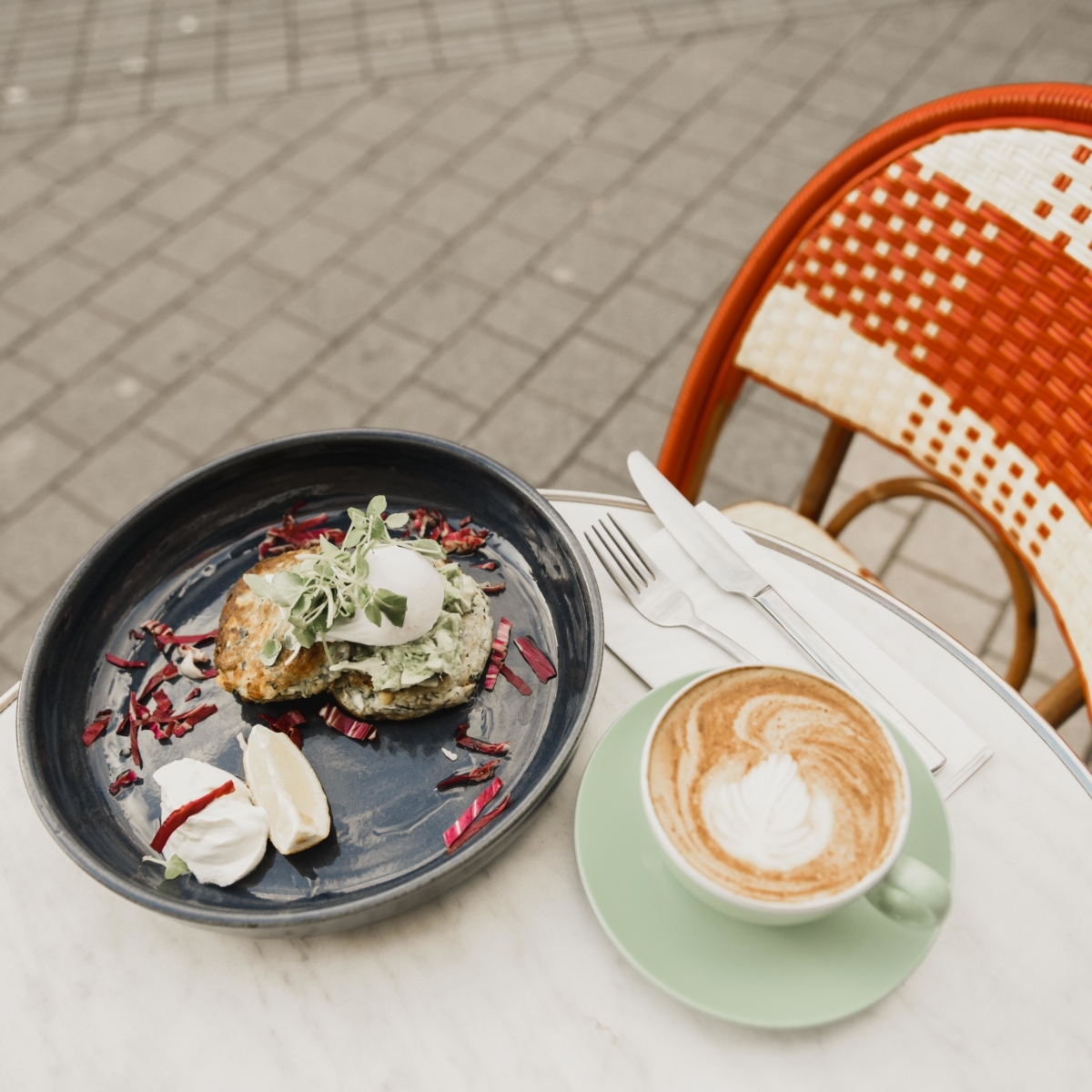 Native
This little vegan restaurant is located in Neal's Yard and is delicious. I would get the salad over the acai bowl.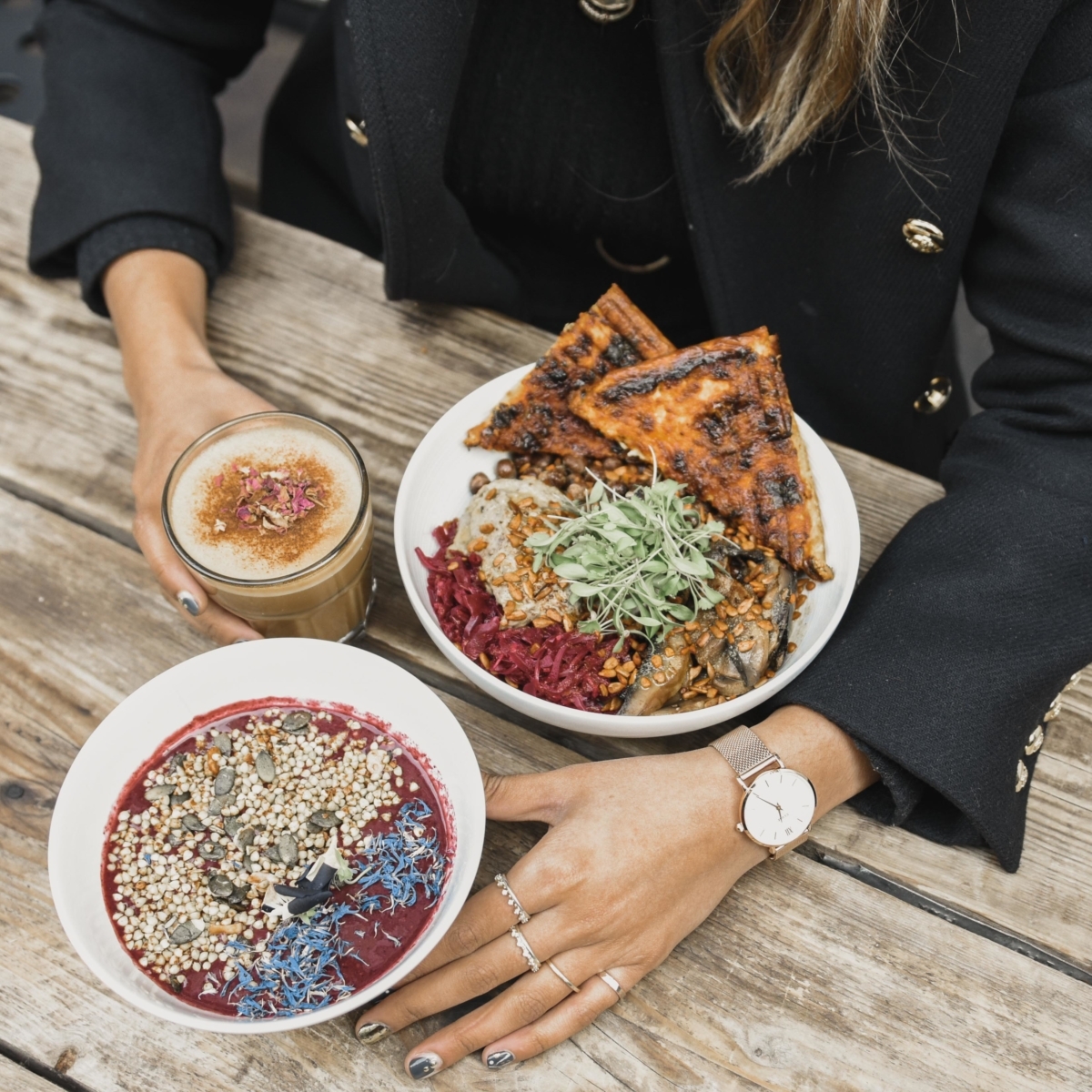 Bourne & Hollingsworth House
Interiors? Check. Food? Check. Service? Check. This one hits all the boxes. Oh and if you like to drink, they do a bottomless brunch.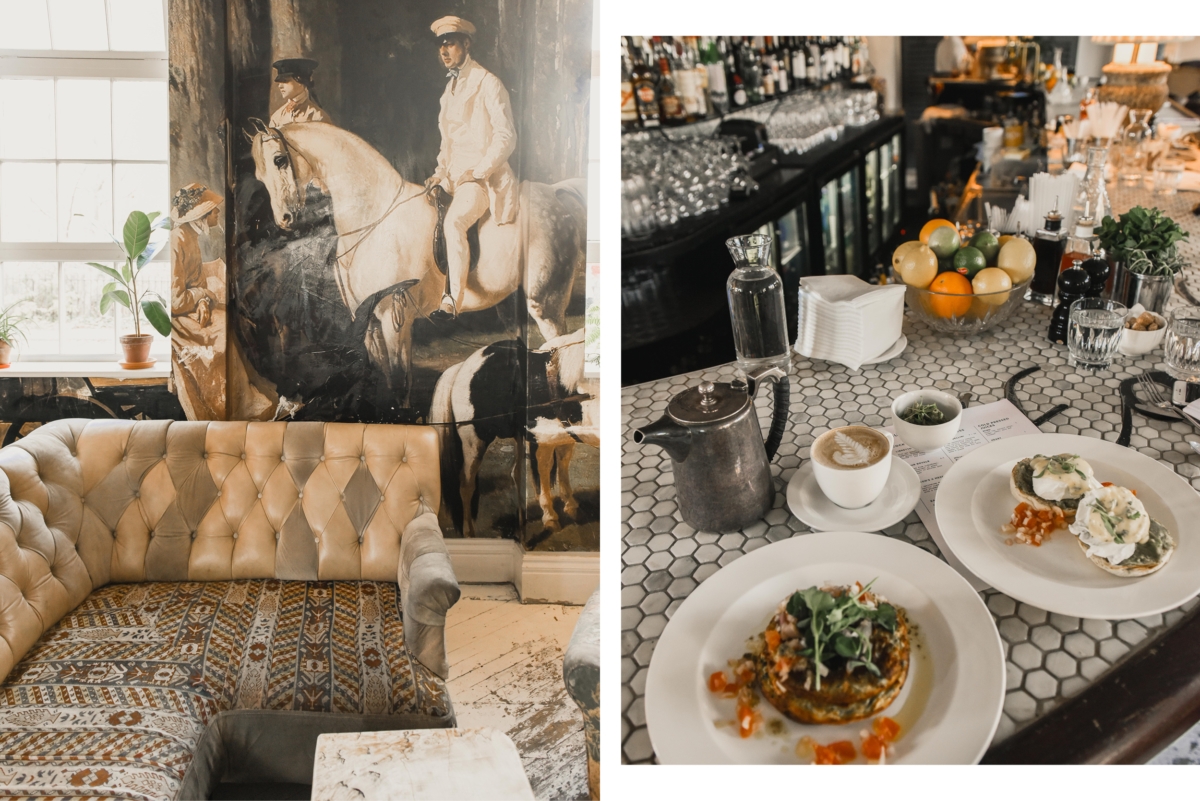 The Interiors
So the following places are worth a visit purely for the interior. The food is good, but not great, so I would suggest going for coffee and a few pictures.
Hush Homewear
This boutique is by far one of the most beautiful ones I've ever visited. And their collection of clothing is also lust-worthy!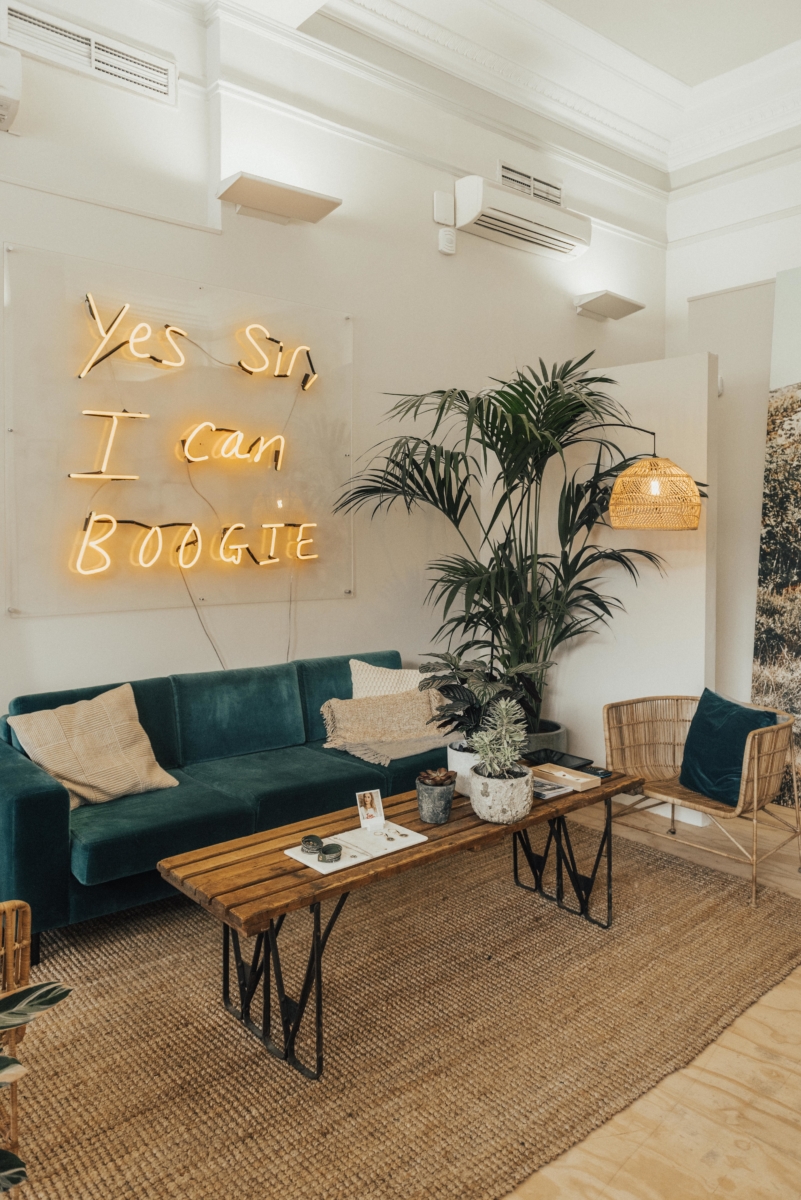 Aubaine at Selfridges
Here's an pro tip: if you want to take pictures before it gets crowded, arrive first thing in the morning. Oh and their coffee is really good, as are their desserts.
Dalloway Terrace
If I'm not wrong, I believe they change their decor seasonally. It is absolutely beautiful. Unfortunately, I couldn't get a clear shot because I didn't go early in the morning, and left for Budapest the next day, but believe me, it's worth going early!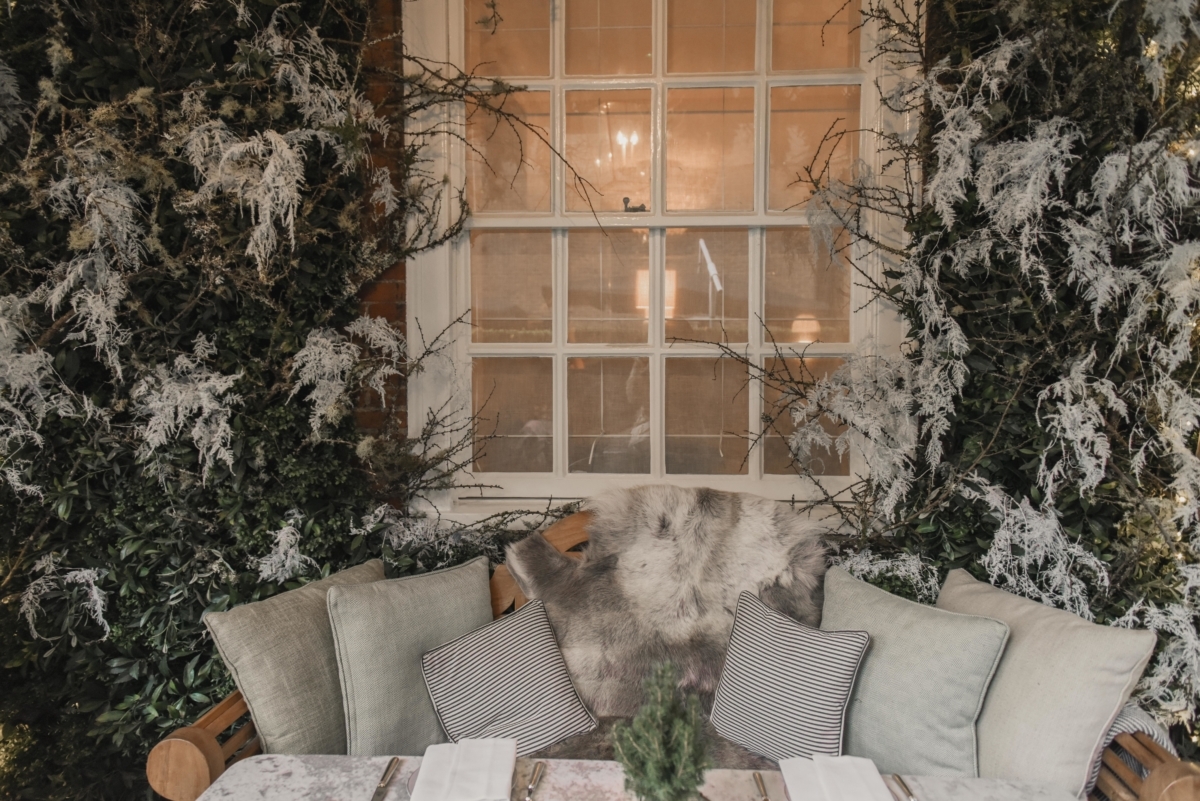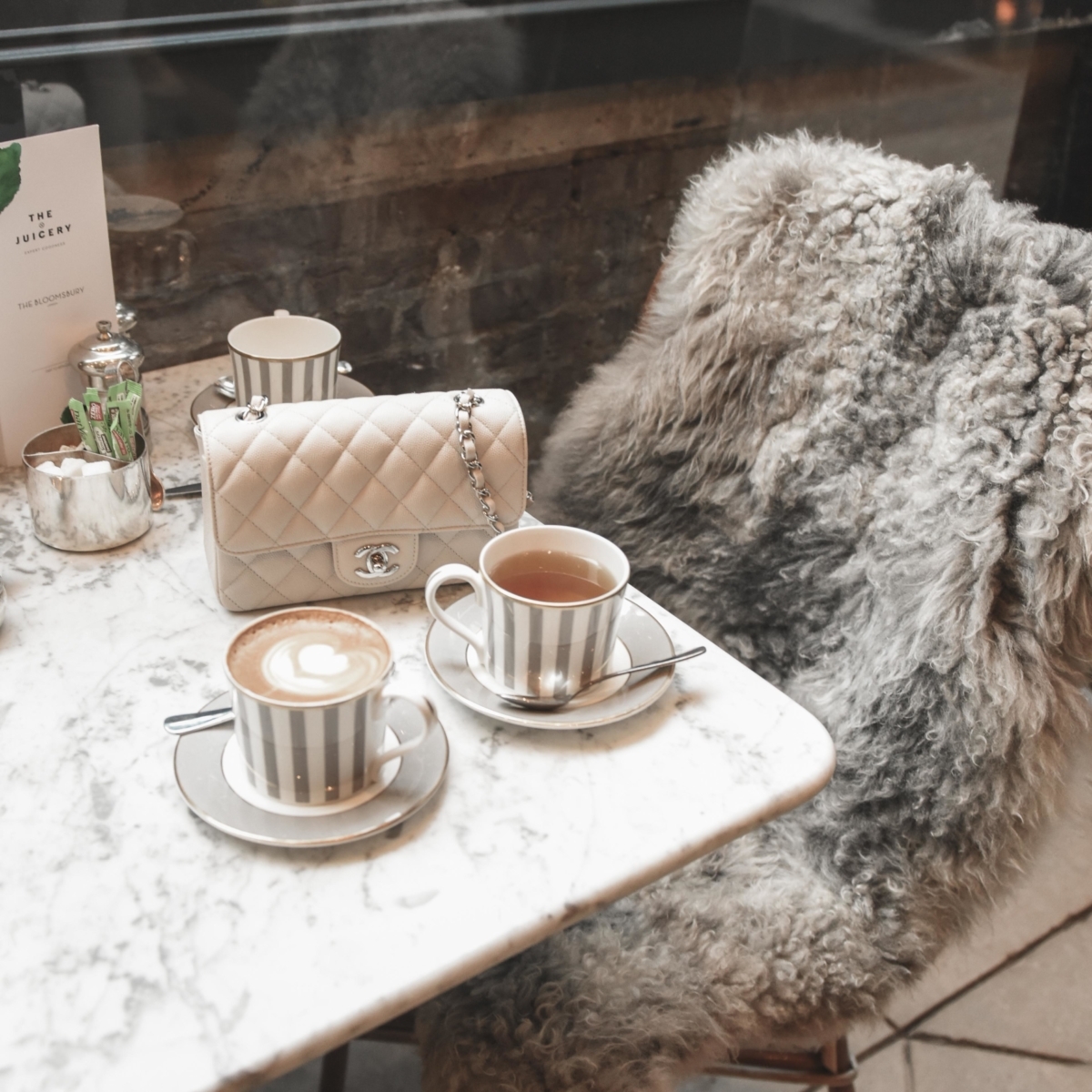 The Desserts
This list doesn't even scratch the surface of all my favourite dessert places in London, but it's a start!
Chin Chin Labs
If you're a fan of hot chocolate, pay a visit to Chin Chin for the most decadent one you will ever try.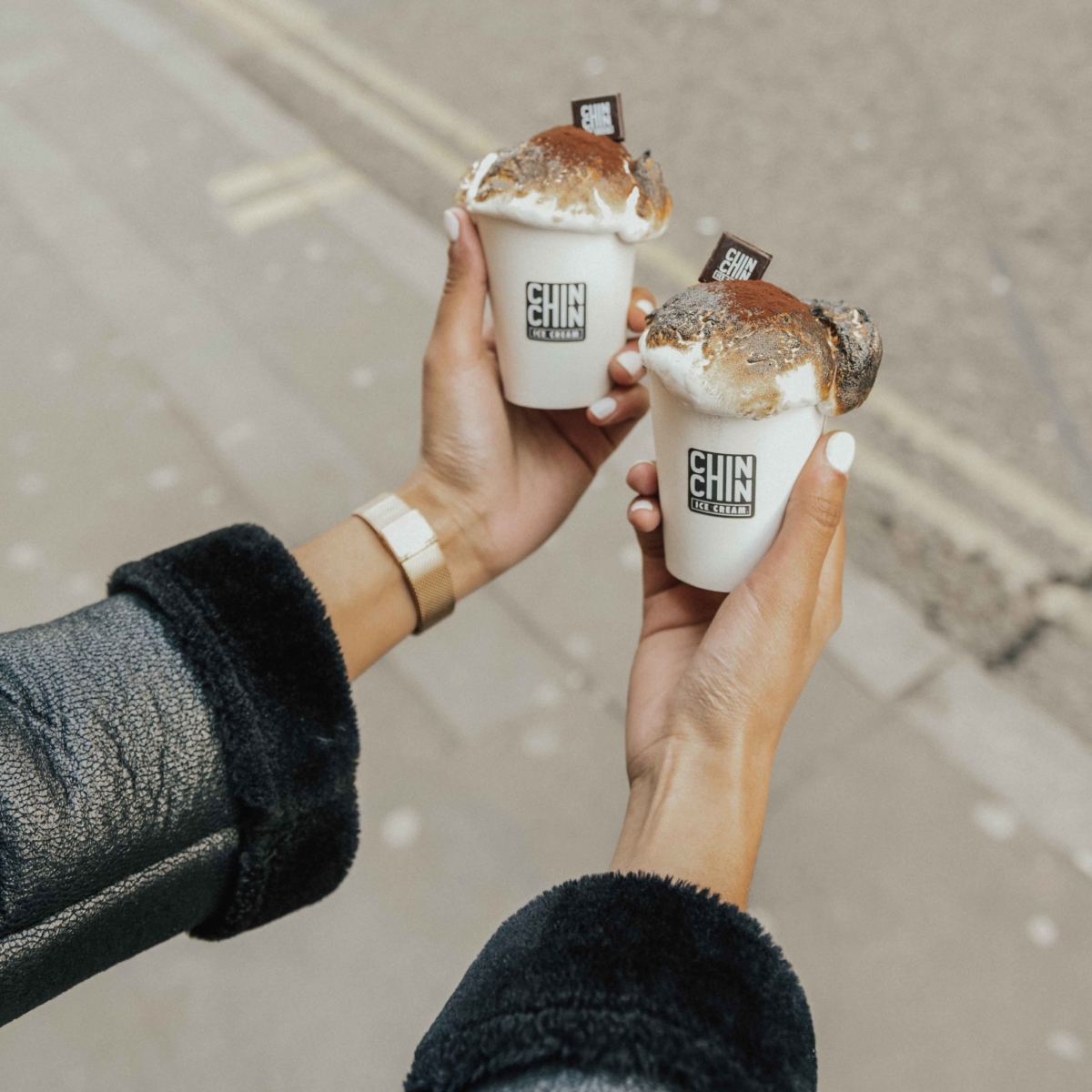 Peggy Porschen Cakes
I was afraid that their cakes wouldn't live up to the hype associated with the decor, but it really did. I had their vanilla sprinkle cupcake which I went back for 4 times after.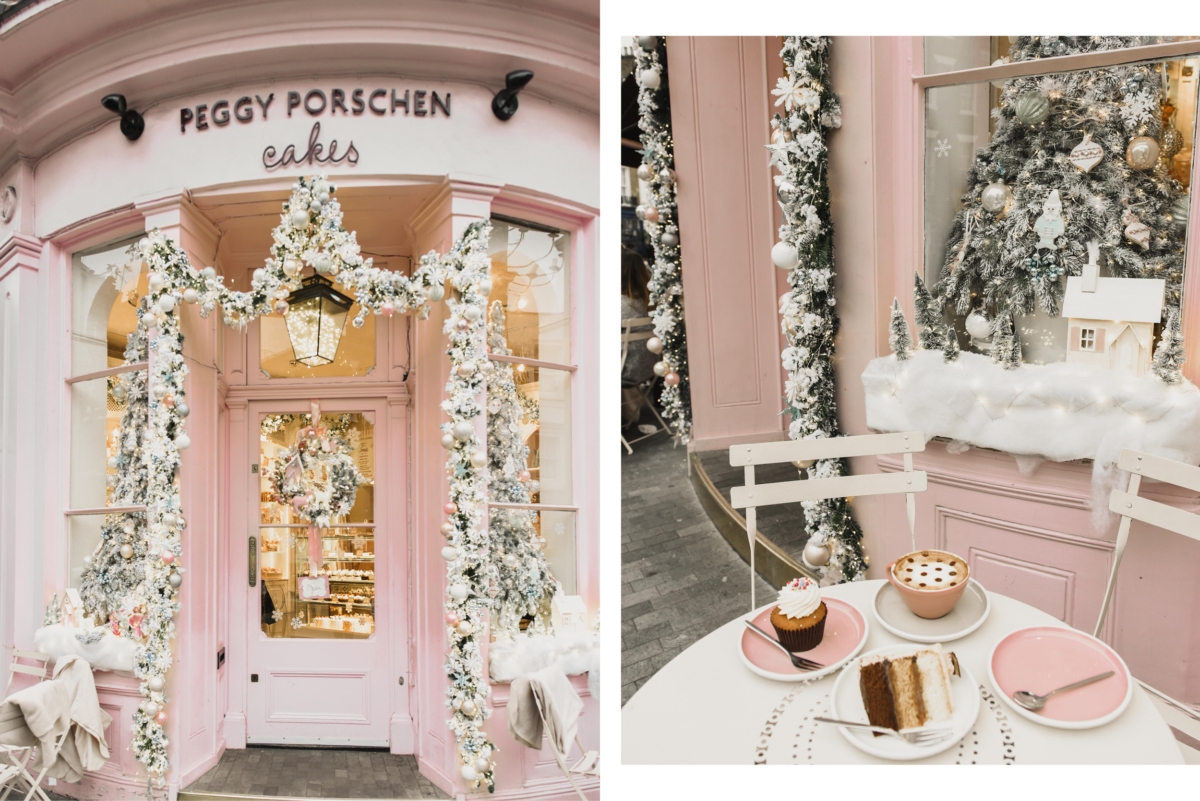 Biscuiteers Boutique
The cutest little spot in Notting Hill. They do novelty sugar and gingerbread cookies in every theme you can imagine. You can even customize them or buy a box as a gift.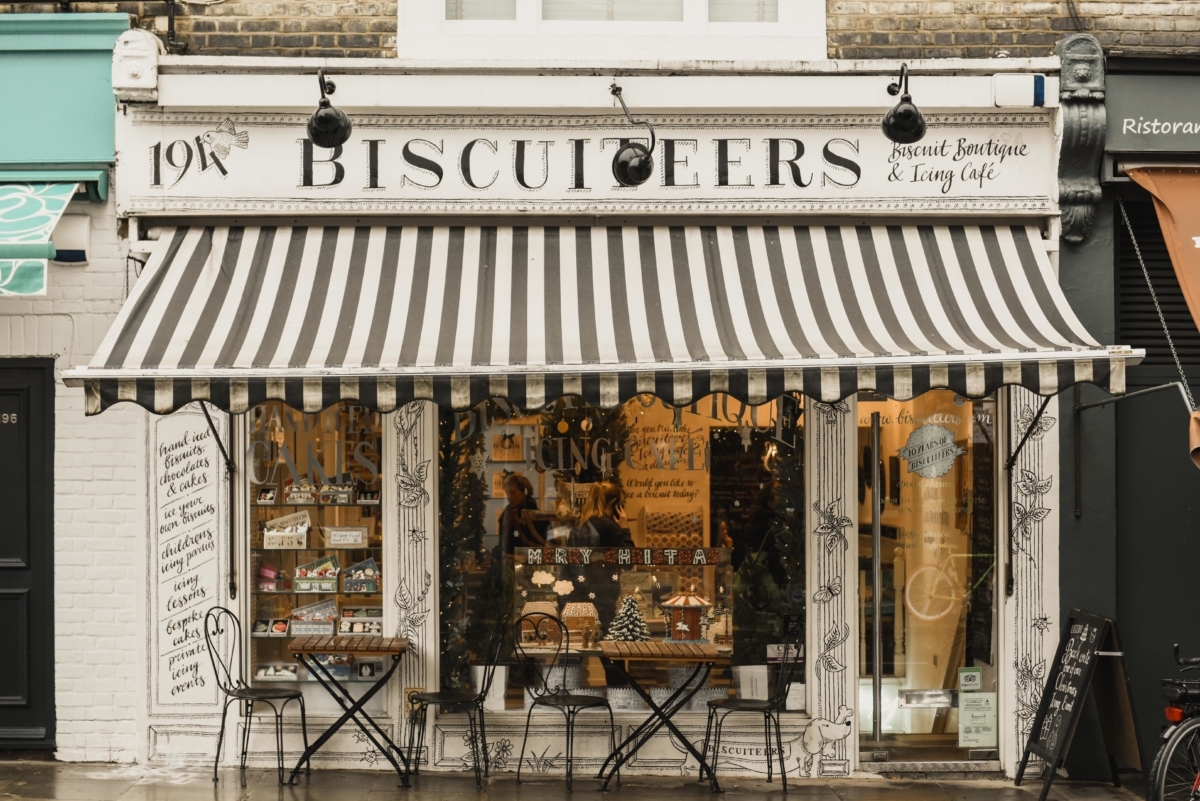 Soft Serve Society
Soft Serve Society is the perfect example of soft serve being done right. You could really taste the flavours! They also do these massive milkshakes which I fully intend on trying once I'm back in London.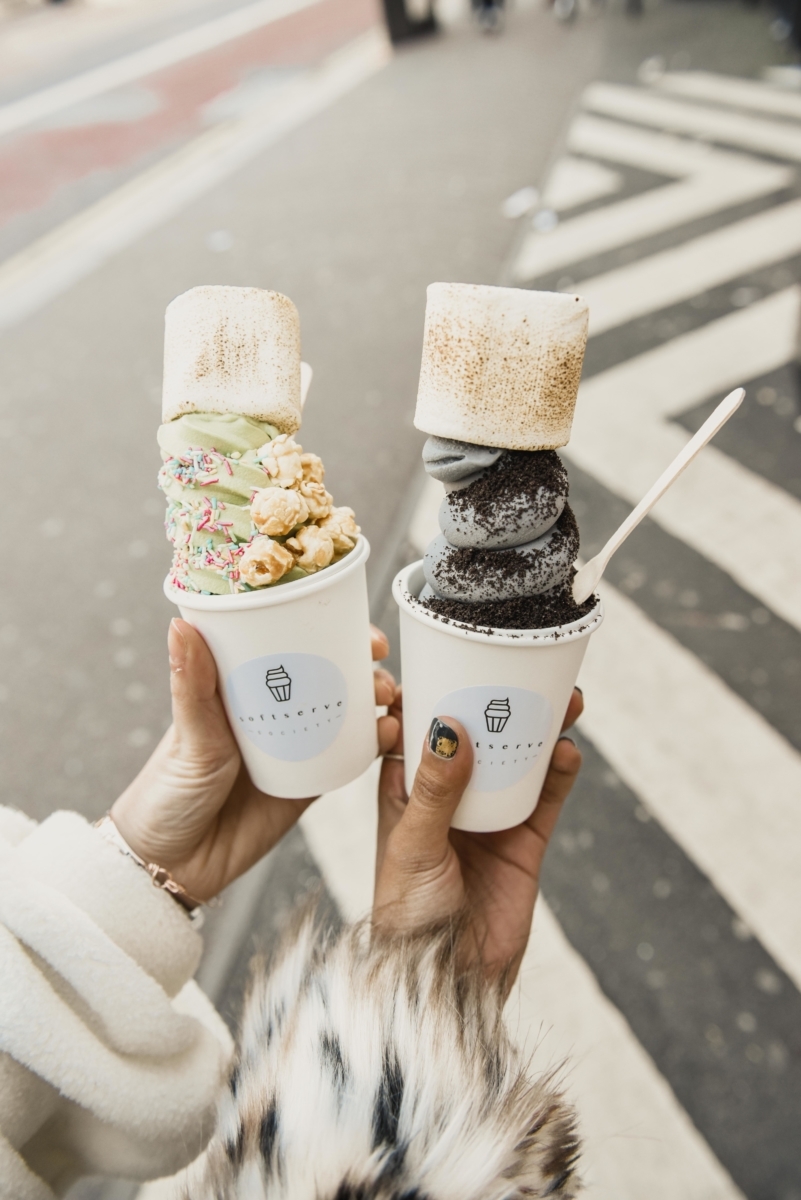 Milk Train
Okay, so this is one of those places that serves ice cream so extra, that you can't not go.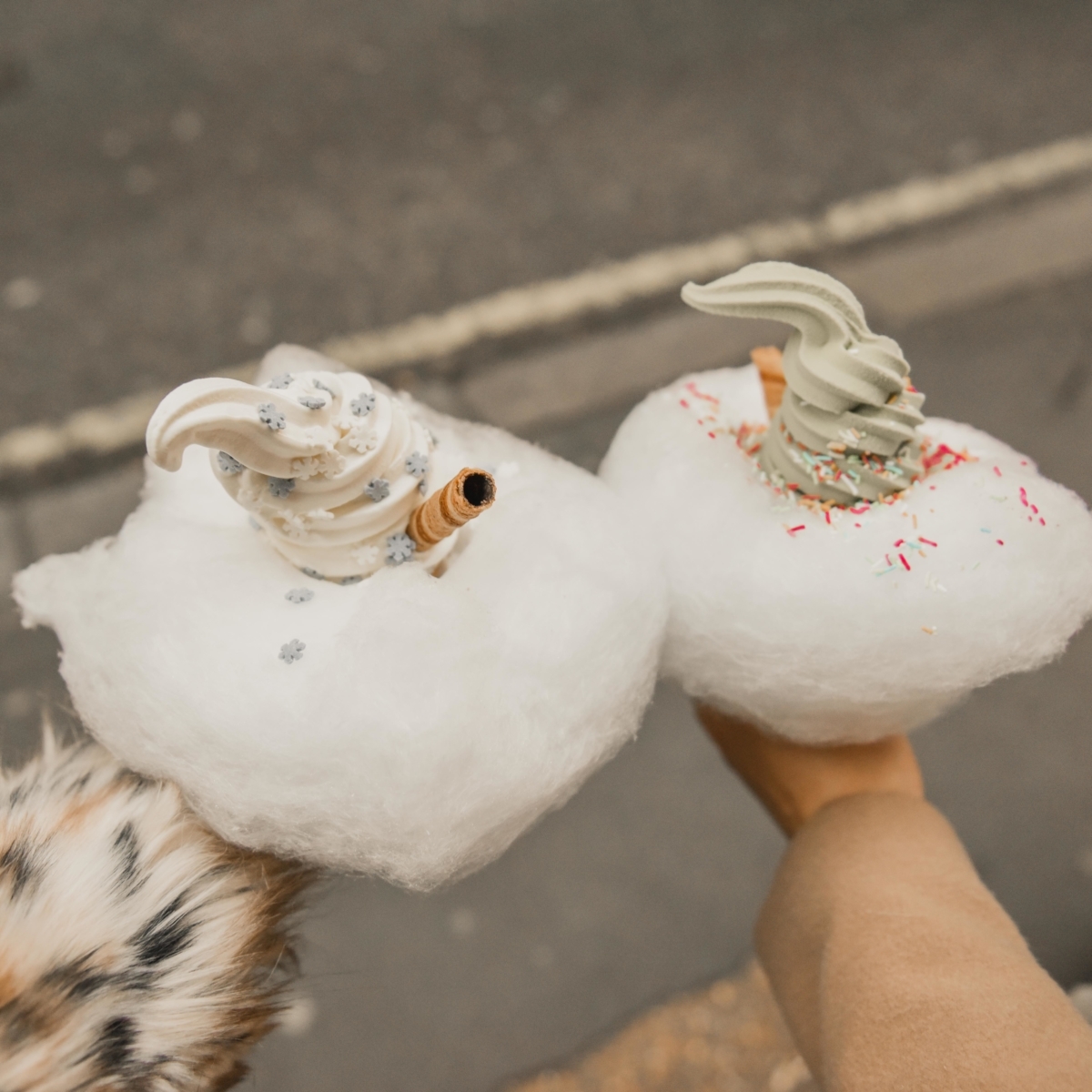 The Neighbourhoods
I'm sure you've read a ton of guides telling you what to do in London. I wanted to do something a little different and focus on the personality of each neighbourhood so you know what to expect while exploring. While this is by no means a comprehensive guide, it does touch on the basics: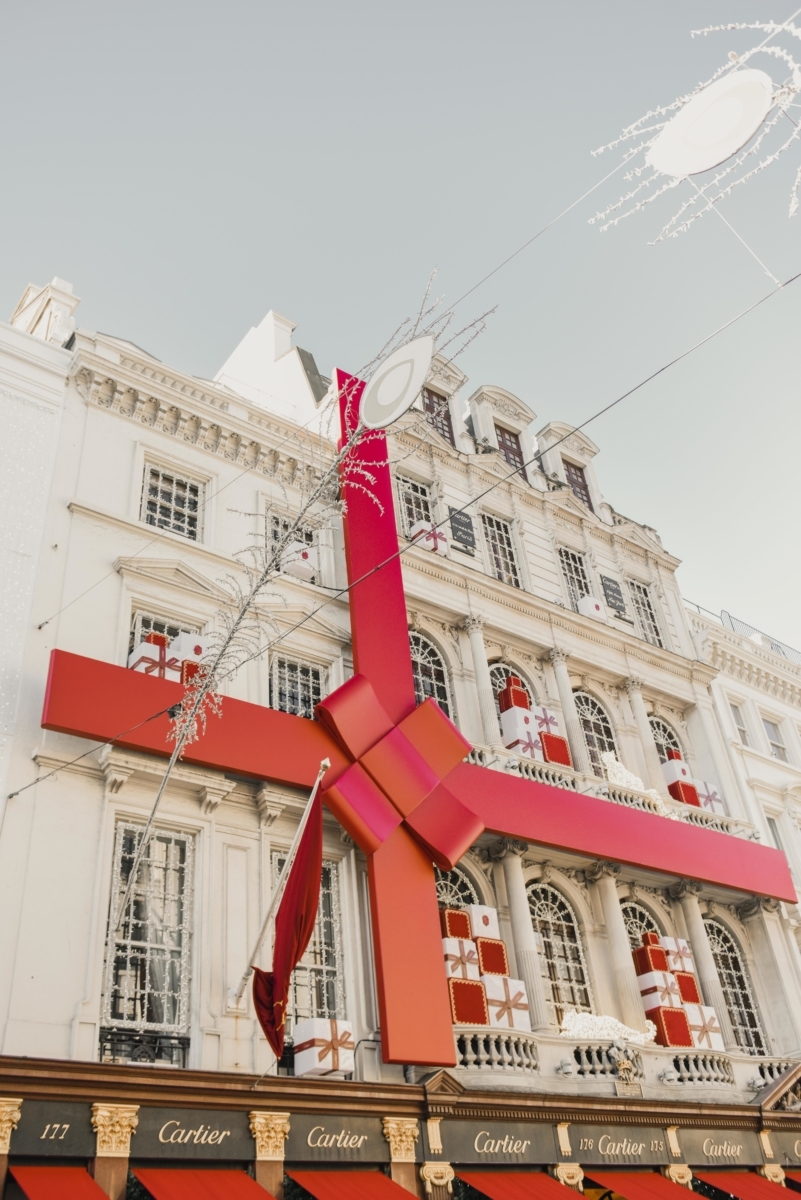 Shoreditch
Ah East London. Think cool, edgy, and where the hipsters initially migrated to before it got too expensive. Toronto peeps, I would equate it to Queen West.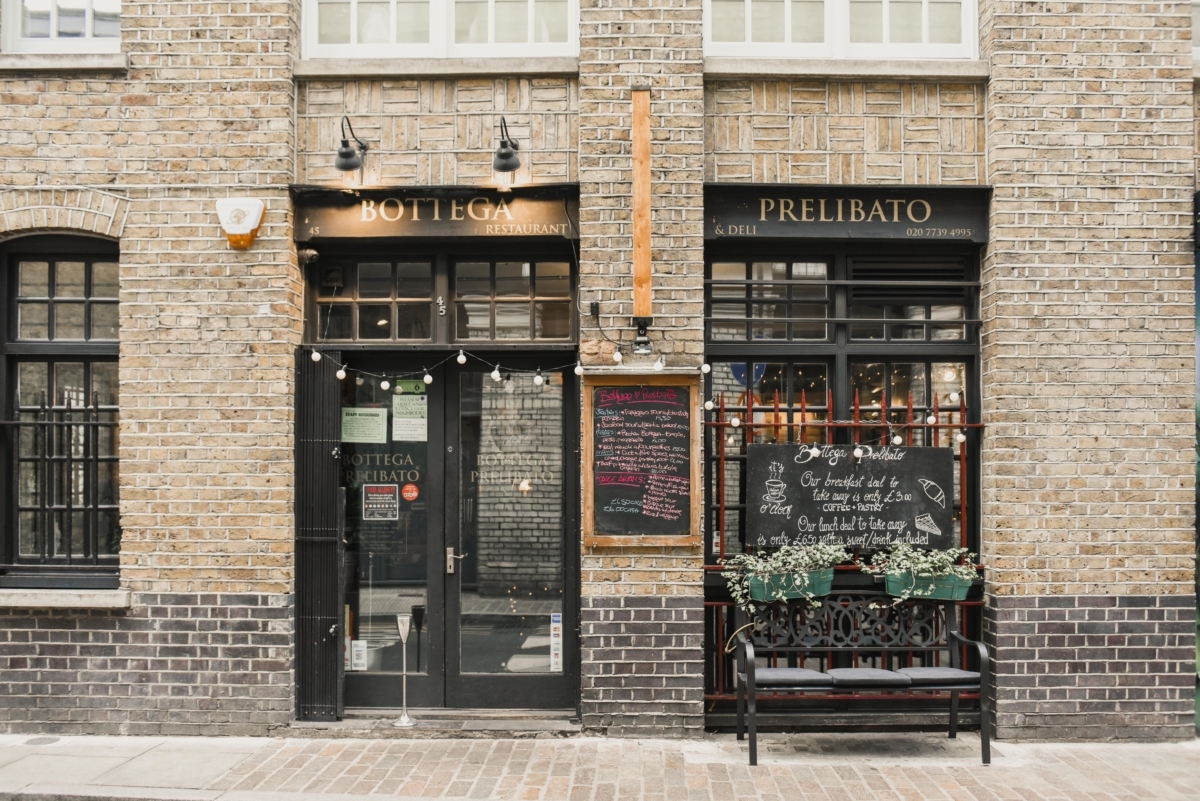 Notting Hill
I hardly need to tell you about the quintessential British charm of Notting Hill. Here you will find quaint streets, colourful houses, and lovely cafes. Notting Hill is also home to Portobello Road Market.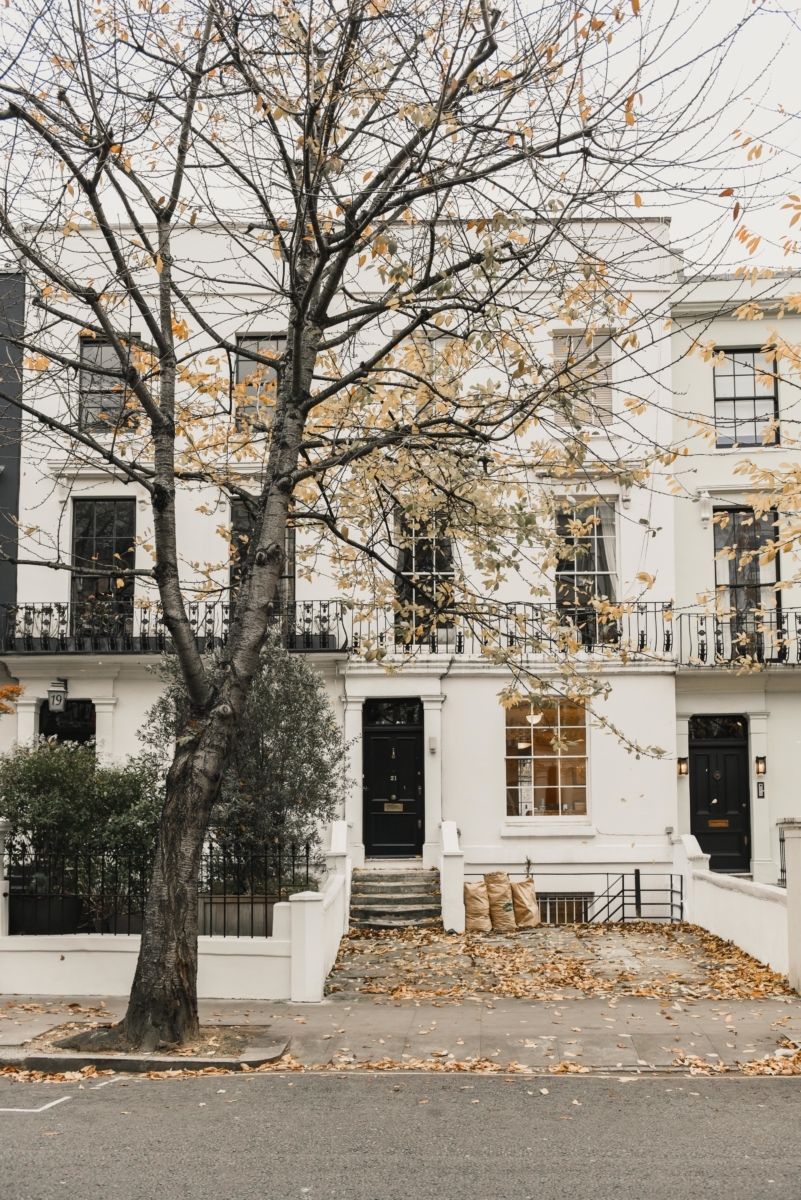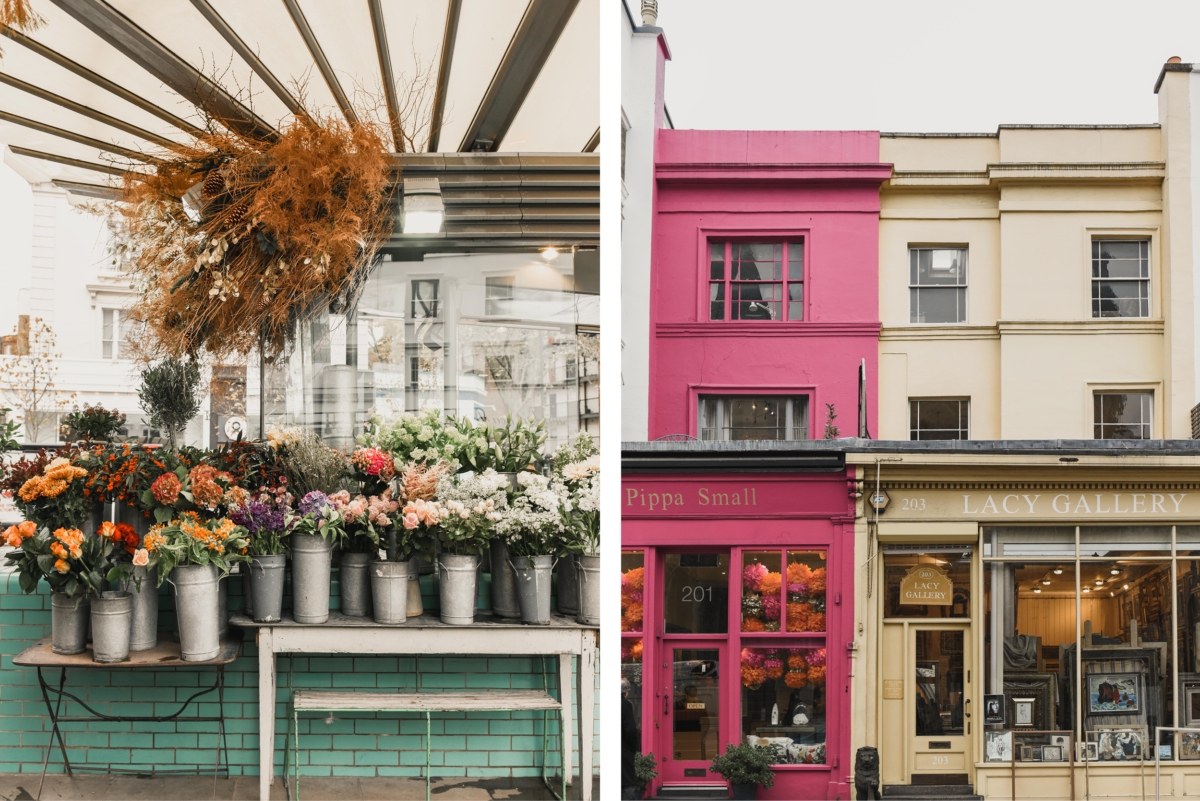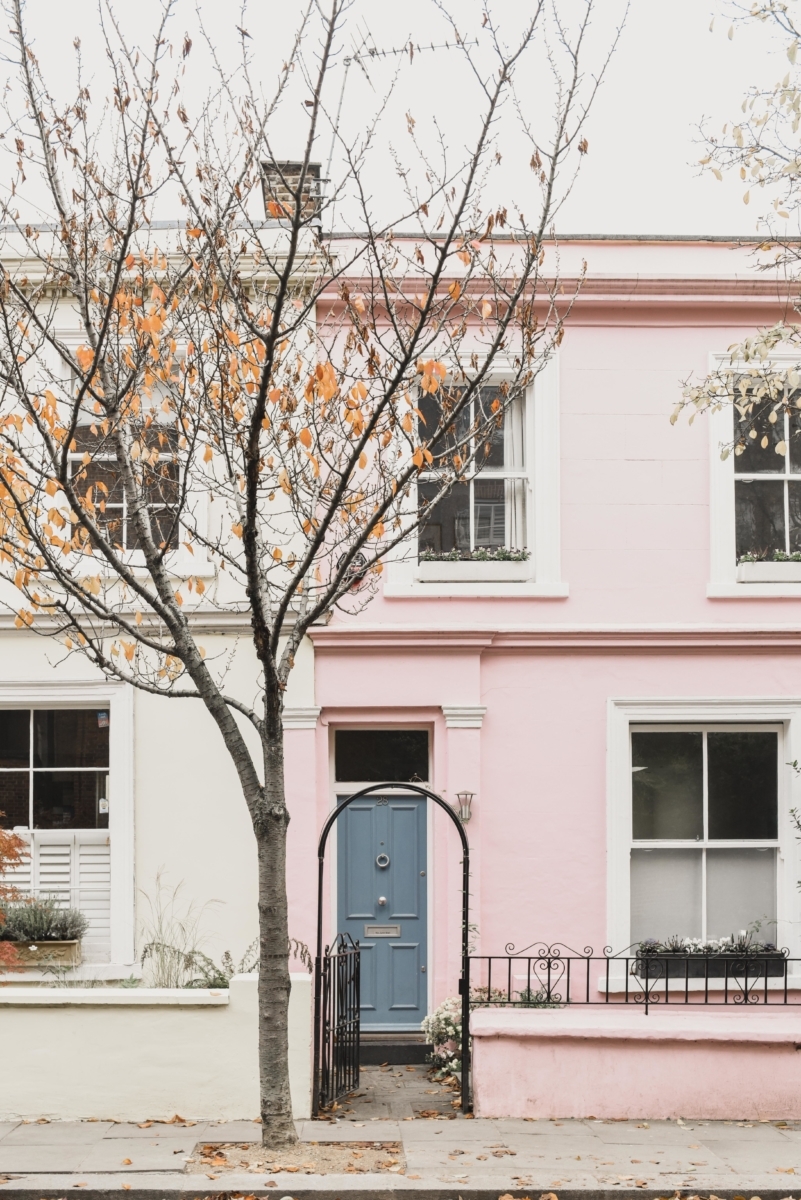 South Kensington
South Kensington/Chelsea/Mayfair, basically West London, is known to be the more 'posh' part of London. It's one of my favourite areas because it's the perfect balance of the hustle and bustle that London is notorious for, while still offering a quiet residential feel. This is where you can find a lot of London's museums, like the Natural History Museum and the V&A. If you go during the holidays, the Natural History Museum is Christmas central! When it comes to shopping, it's my favourite area. I personally hate shopping on Oxford Street because of how crowded it is. King's Road and Sloane Square offer a significantly more pleasant shopping experience.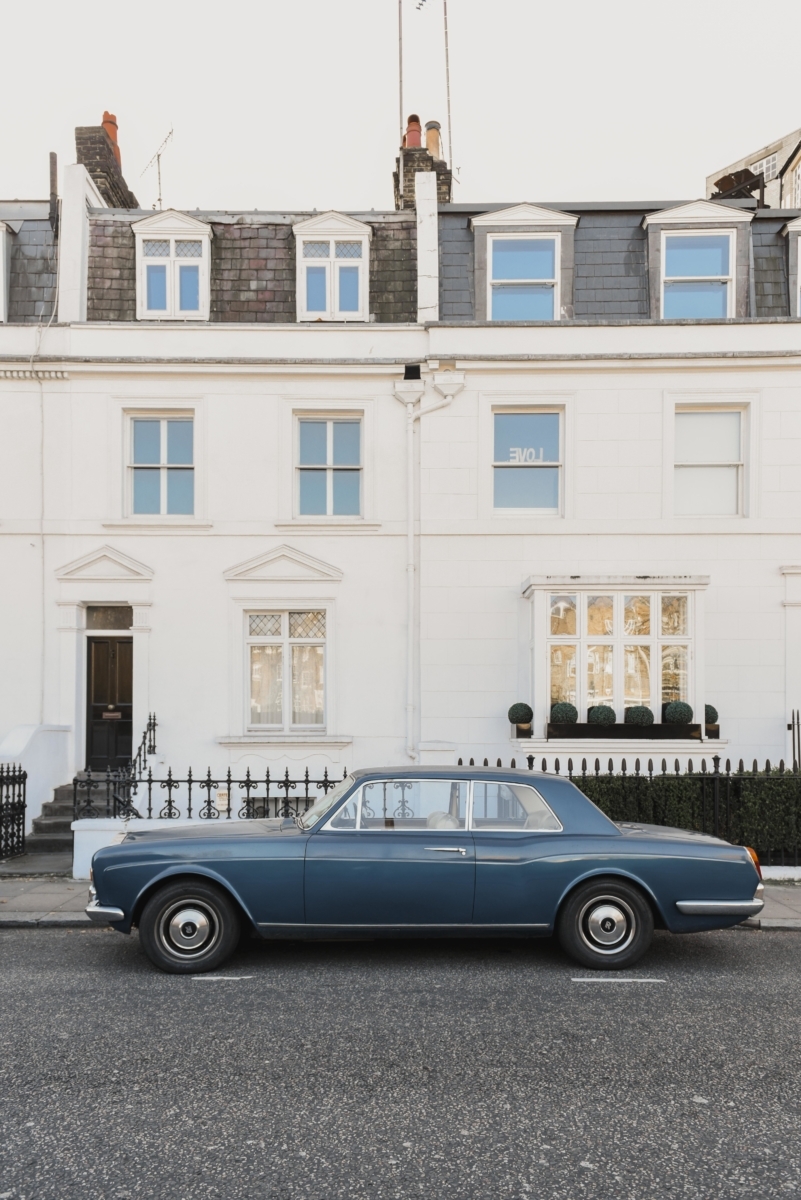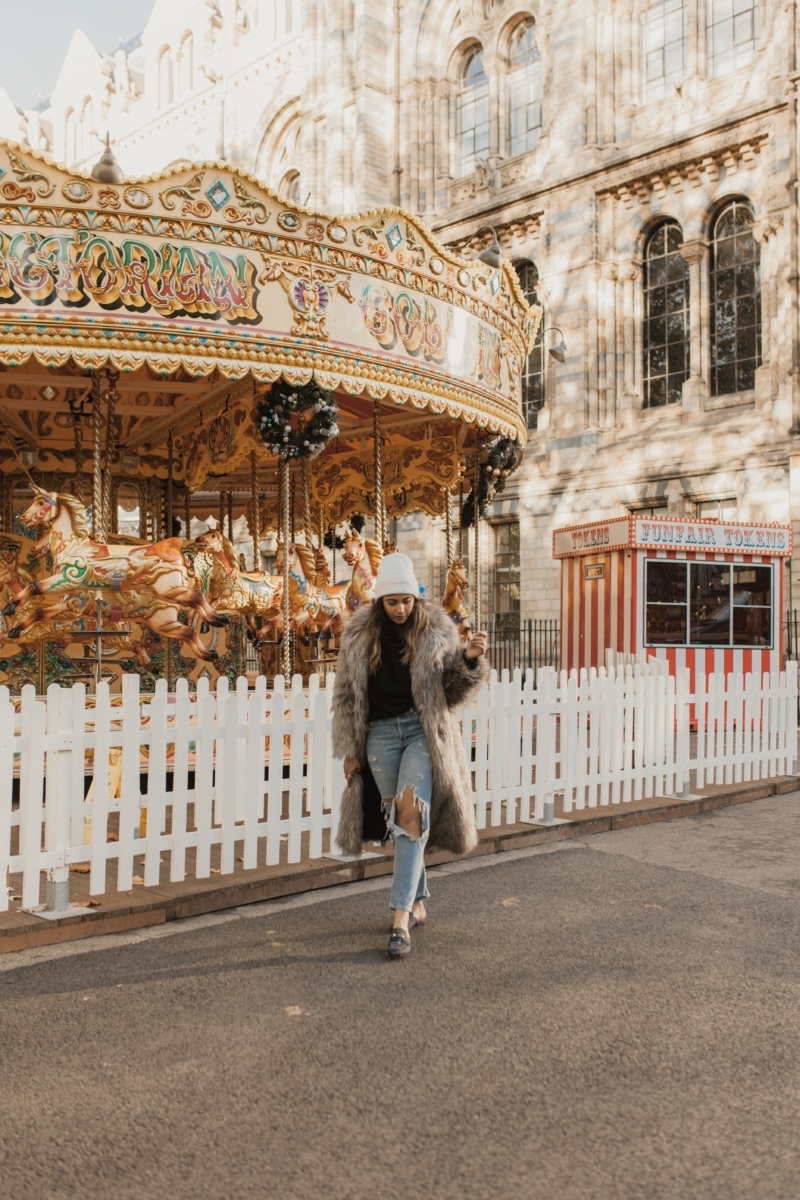 Regent Street
Shopping central. If you're going for the holidays, the decor here is beautiful!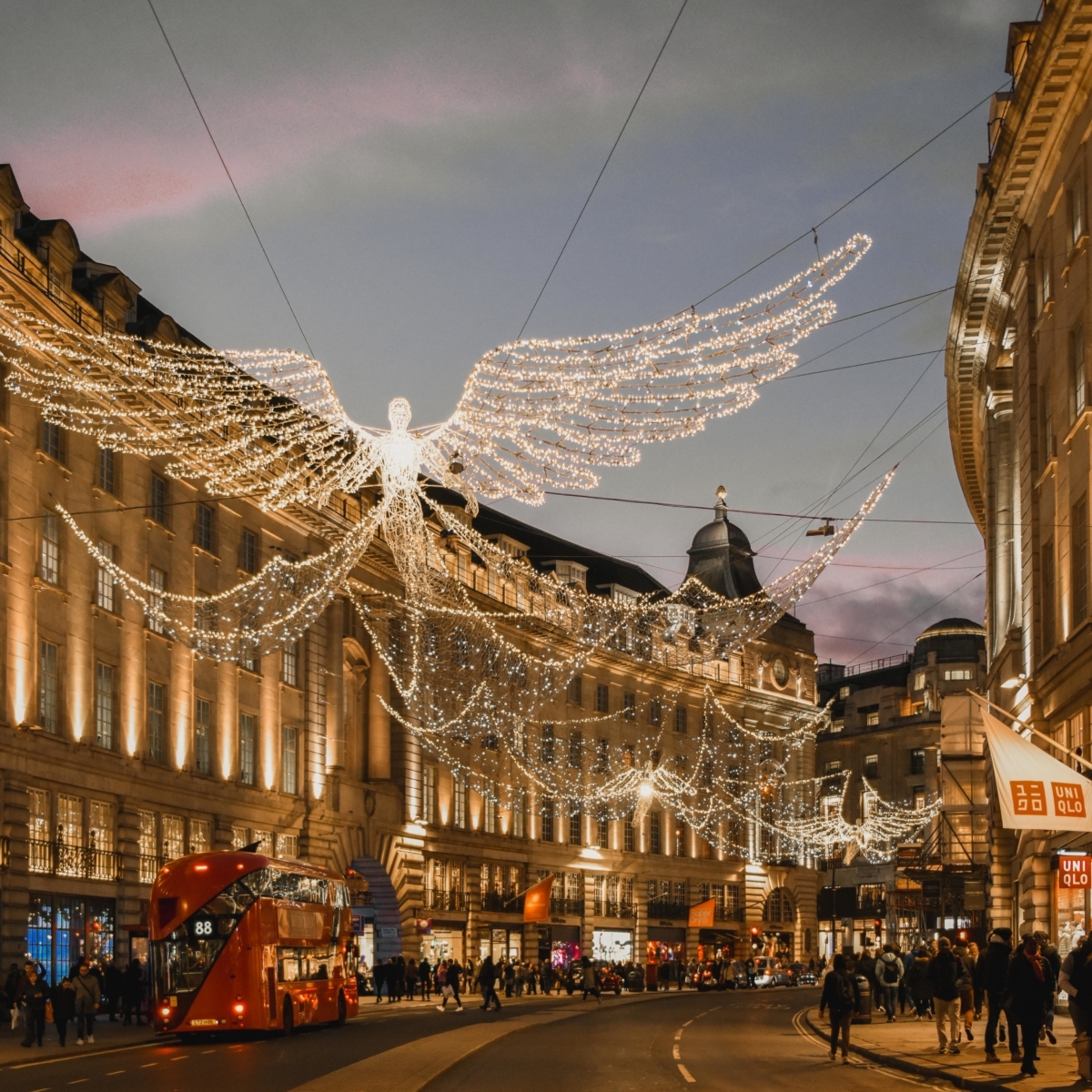 BONUS
Covent Garden
This was the area that made me fall in love with London many years ago. It looks like the set of a movie. Also in the winter, it is so festive! There are fairy lights covering every inch of the area and they put up this grand Christmas tree.
Soho
I've always been very fond of Soho as it's where I went to school. It has too many cafes and restaurants to name, and is a nice escape from the busy Leicester Square/Oxford Street area.
SaveSave